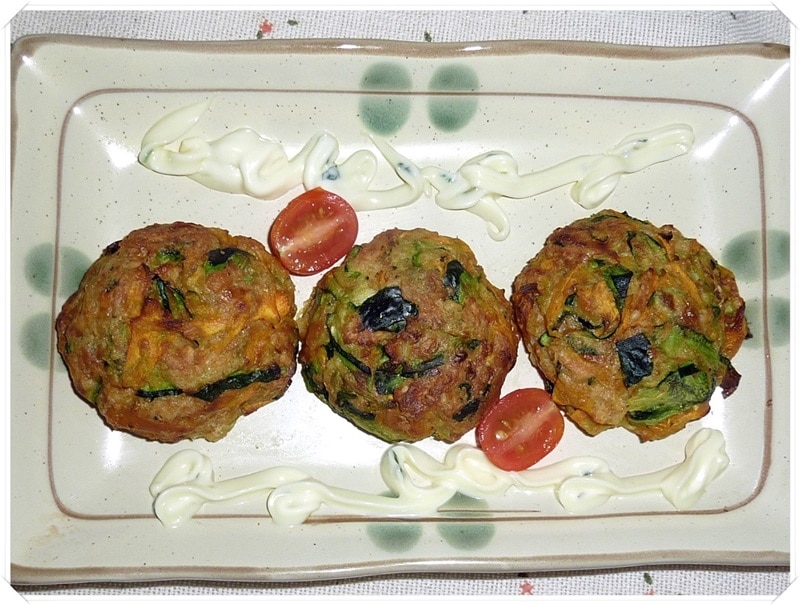 I've been obsessing over Zucchini patties for sometime, ever since I discovered that they have nothing to do with cucumbers but are in fact a type of squash, in the same family as butternut and pumpkin. I don't like cucumber and have never figured out how I could enjoy Carl's Jr's fried zucchinis since "they're another type of cucumber". Now I know why.
Here's a picture of zucchinis. Can you blame me for getting confused?
I made these for dinner last night and served them with wasabi mayo. These babies were cooked in my airfryer, although the "traditional" method was to panfry them in oil. I did not add a single drop of oil when cooking! Think of all the calories from fat you could be saving with Philips Airfryer. On a side note, I was at IMM Giant and saw a version of Airfryer from Toyomi selling at less than a hundred bucks. The capacity and "pattern" (I love saying "pattern", "出 pattern", "什么 pattern" because it is so Singaporean!) is exactly the same as Philips Airfryer but the make and finishing felt rough and clumsy. Not the kind of pattern I am looking for.
These Zucchini patties could be your answer to making your kids eat more veggies! I suggest grating the veggies into small pieces if that's your ploy! I don't have a grater at home so I used my peeler. You wanna make sure the zucchini is dry before throwing all the ingredients together into the mixing bowl. Zucchinis have high water content.. you want to get as much water out as possible.
Makes 8 patties
What I used:
1 zucchini, grated
1 carrot, grated
1 egg
1 packet Julie's butter crackers (there's three crackers in one packet), crushed (or use toasted bread crumbs- 2 slices)
1 teaspoon minced garlic
2 teaspoon salt (use 1 teaspoon in step 1. and remaining in step 3.)
Half teaspoon black pepper
Half teaspoon paprika powder (optional)
2 tablespoons Parmesan, Cheddar or Mozzarella cheese (you can even use kraft singles to save costs)
1 tablespoon corn flour
1. Wash zucchini, cut off both ends and grate into a bowl. No need to peel. Sprinkle salt and leave it to rest for 15 minutes.
2. After 15 minutes, you're ready to squeeze dry the zucchini. Take a clean towel or cheesecloth and place zucchini in the middle. Bundle up and squeeze til dry. You'll be amazed at the amount of water you'll collect! Discard water.
3. In a large dry bowl, peel and grate carrots, add the zucchini, garlic, paprika, salt, pepper, egg and crackers and mix well. Shape into patties.
4. Airfry in preheated Airfryer at 180 degrees for 10 minutes. Alternatively, heat up some oil in a skillet and shallow fry each side til golden brown.
How much I spent:
$0.50 for zucchini
$0.30 for carrot
$0.30 for egg
Everything else including cheese from my pantry
Total cost per serving: $0.30 (two patties)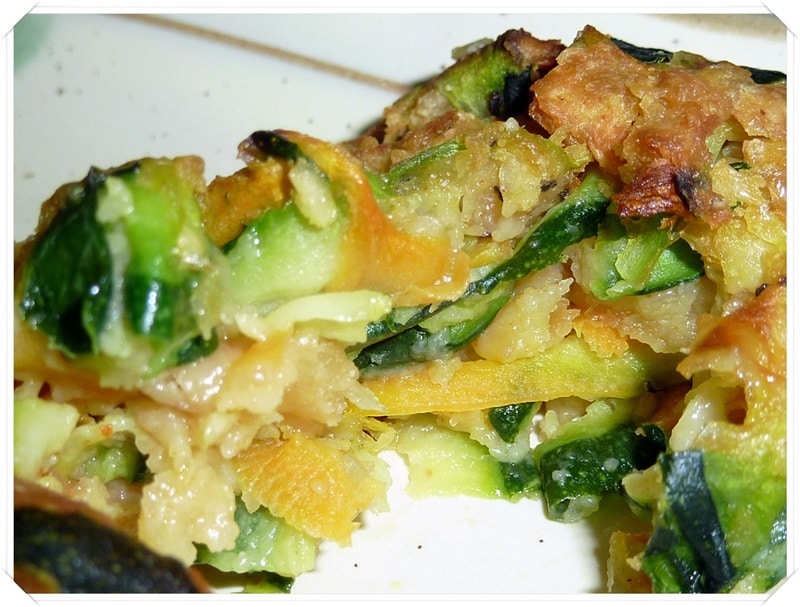 ——————————————————————-
Discovering how to make these patties is lifesaving! I don't particularly like cooking vegetables, chinese style especially. Leafy vegetables are a challenge to me.. I don't like to stirfry them so I usually cook them in soups. I can imagine doing up a spinach version soon! Yay to more ways of eating vegetables!