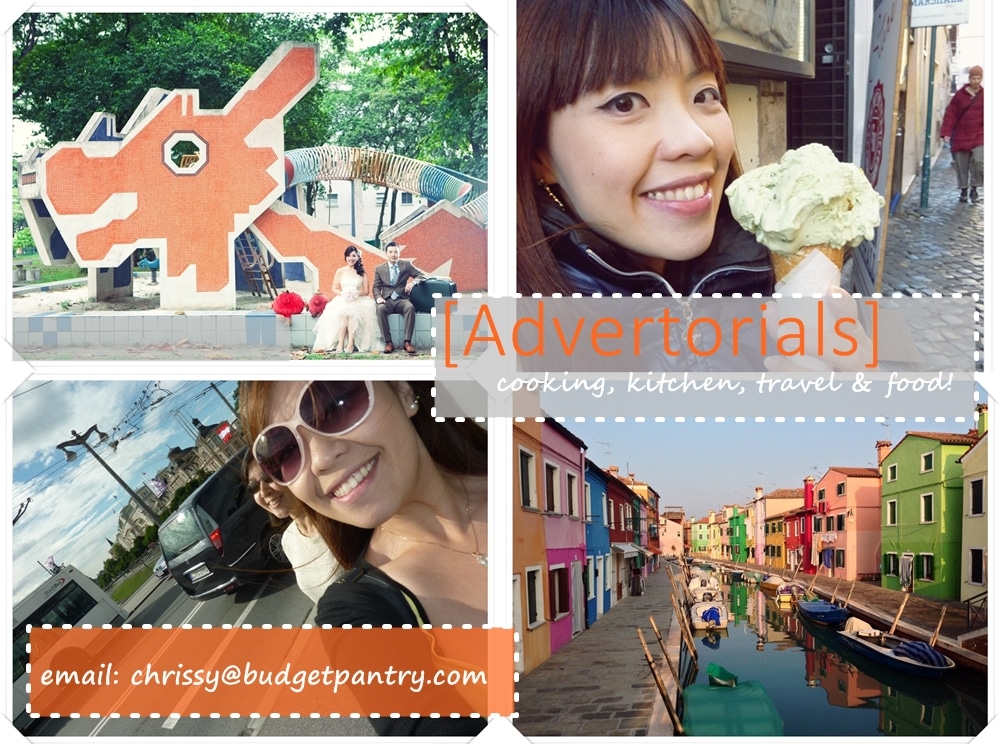 Budgetpantry is a Singapore-based food, cooking, home and baby blog run by me, an 80's kid who is quite obsessed with cooking and eating! What started off as a space to document my home-cooked dishes quickly became a platform to share my creations, recipes, product/food/restaurant reviews, travelogues, baby tales and LIFE to over 1.5 million like-minded readers. My blog views average 80,000 – 85,000 a month/2,800 a day with 20,000 followers on Facebook and Instagram. Email me to find out more. I welcome advertorials and sponsorships of food, baby, home and lifestyle products. Please see below for the list of brands I've worked with. Click here to read samples of all the advertorials I've done.
Stats:
Blog hits to date (since 2013): Over 1.5 million
Monthly hits: 70,000 – 75,000
Daily hits: 2,500 on average
Facebook & Instagram followers: 20,000
Topics: Food, cooking, home (renovation/BTO), family and baby
Brands I've worked with: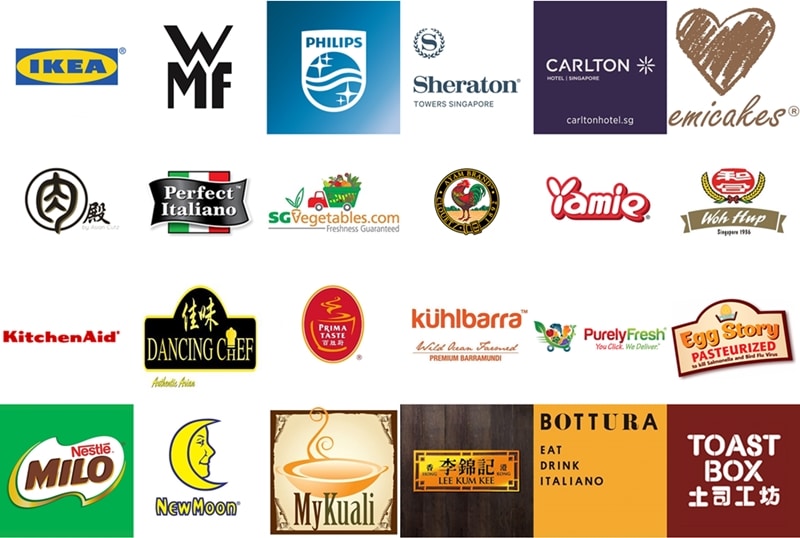 Media:
I am a writer by profession. I produce and edit campaign content, news, cases stories and other marketing material to sell. Blogging is a hobby that has taken up an enormous part of my life. I blog 4-5 times a week and when I'm not blogging, I publish nuggets of what I'm up to on my Facebook Community, so like my page already! I also Instagram random stuff daily.. follow me @budgetpantry for a peak into what's happening in my life everyday (even non-food-related)! I welcome collaborations, opportunities and sponsorships as long as they are of value to my readers, myself and my website. Some ideas:
1. Blog advertorial
Blog + social media posts (Facebook, Instagram, Pinterest, various Facebook groups). You'll have all the airtime you want (ok, almost) to feature your product. I'll take care of the content and work with you on your positioning. What you get:

1) A full blog post (approx 1000 words) dedicated to your product or service
2) Pictures of your product or service and links to your website
3) An original recipe developed by me complete with food styling and photography (if appropriate)
4) Marketing and promotion across all my social media platforms (Website, Facebook, Instagram, Pinterest, Various Facebook Groups)
5) A 1st draft for your vetting with quick turnaround time
6) *Bonus! A free advertising button which will stay on my sidebar for one month (usually chargeable)
Rates are based on my average visitor stats over a 3-month period so you know you're paying for consistency, not sudden spikes. You'll also know exactly how much you are paying per visitor view. Stats are based on Google Analytics. Email me to find out more.
2. Mentions/shout-outs/giveaways
This is for you if you prefer a single-post mention on my Facebook AND Instagram accounts. You can include a picture, a collage of pictures and a link, as long as they fit in one post.
3. Banner ads
See the ads on the right/left sidebars of my website? That's the space for your ad which will be seen instantly by everyone who visits. Provide me with your logo + link to "chope" advertising space on my sidebar.
4. Product sponsorships – Food, cooking, kitchen, baby-related
If you have a product that might interest me, send me an email! I welcome store credits, samples or sponsorships of kitchen appliances, cooking ingredients and baby products and will use and mention them most times, unless I really beyond redemption don't like them, in which case I'd prefer not to publish a mention or review than have a nasty one come up. I also want to say upfront that although I will try your product, I can't guarantee deliverables. Most of the time I will do a mention if it's really good (and I have published numerous free mentions).
5. Non-food/baby-related sponsorships
If you want to sponsor me a vacation, staycation, lifestyle products, website design, interior design or larger-scale items in exchange for some guaranteed publicity, reviews or mentions, feel free to email me. I don't do tobacco-related stuff or national campaigns.
6. Festive items sponsorships – CNY, VDAY, Mid-Autumn, Christmas, etc. and MY BIRTHDAY – #justkidding #justsaying
I welcome festive products and will for sure do a Facebook or Instagram post about it. Thanks for sending cakes and bak kwa my way. My family has been well-fed.
7. Invited tastings
If I accept your invite for lunch/brunch/dinner at your cafe or restaurant, I will blog or post about it on my FB and Instagram unless I really don't like the food. Please understand that I'd rather not mention it than write a bad review about you!
8. Media invites and events
Let me know if you have an event launch and I'll be happy to see if it fits in with my schedule.
Thank you to all the sponsors who have generously sent products and invites my way. I truly appreciate it! Have a different idea? Contact me!
Click here to read all past advertorials I've done. (mummy/baby/cooking related)
Note: All sponsorships and invited tastings will be disclosed as such.