Garlic-Lemon Mackerel (Saba Fish)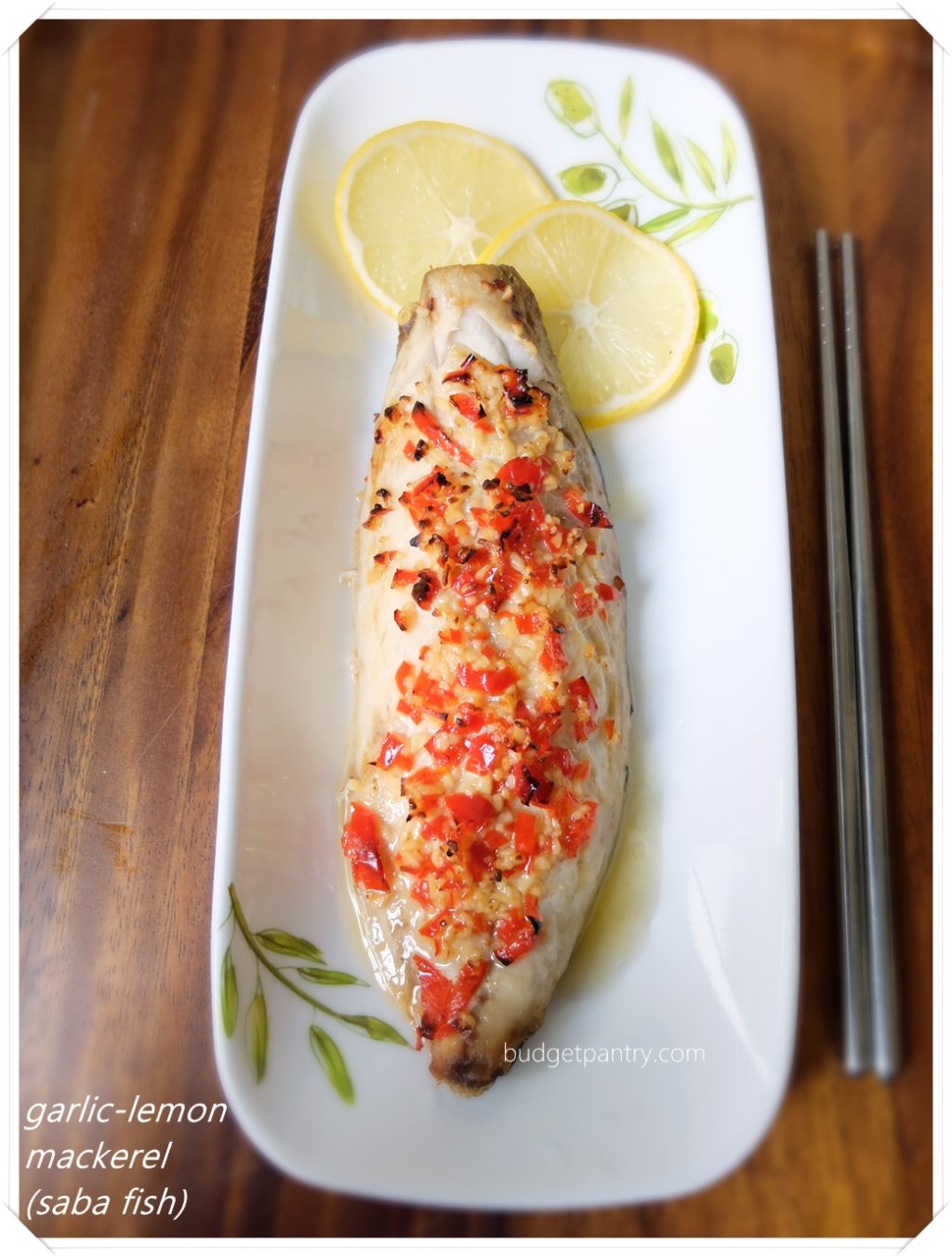 I can almost taste the fish right now.
You know when they say you could taste the freshness of the sea? I know exactly what that means when I take a bite of this Saba Fish.
The firm but moist mackerel flesh seems to disintegrate when it touches your tongue, the flavour of the fish melting into your whole mouth.
The strong garlic flavour contrasts with the hint of lemon.. and the fresh chilli gives it just the subtle kick that it needs. Don't use chilli padi for this. You don't want the heat to overtake the flavour of the fish.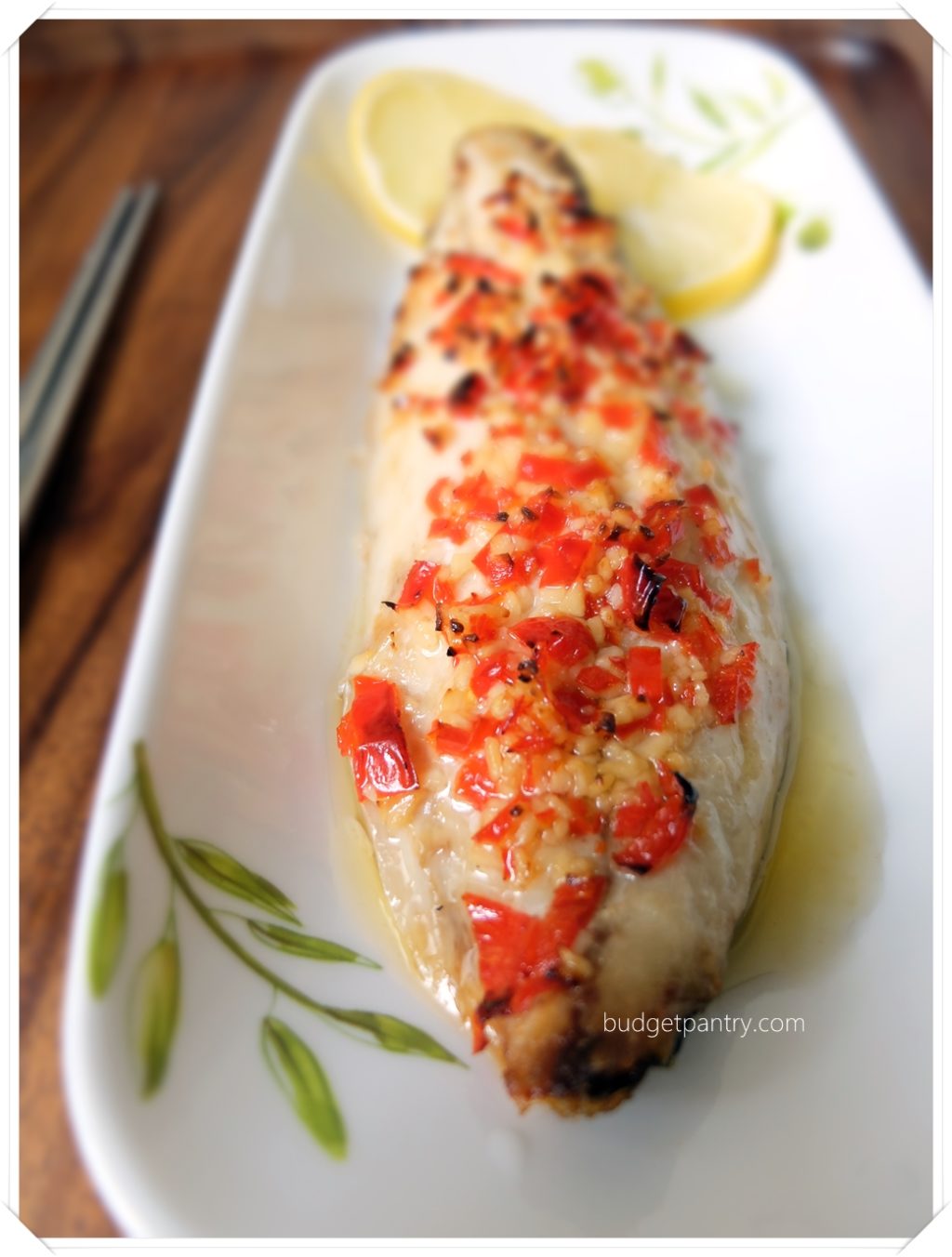 I've been whipping up quick and easy versions of Saba Fish in my Philips Airfryer, ever since we discovered no-frills filleted portions of it from Song Fish. The fish is sold in a packet of seven, and are individually wrapped for convenience and hygiene. Everytime I need to fix a quick dinner, I defrost a portion, clean it, pat it dry, season it lightly, and into the airfryer it goes. Eight minutes later, I get this wonderful, wonderful dish that never fails me.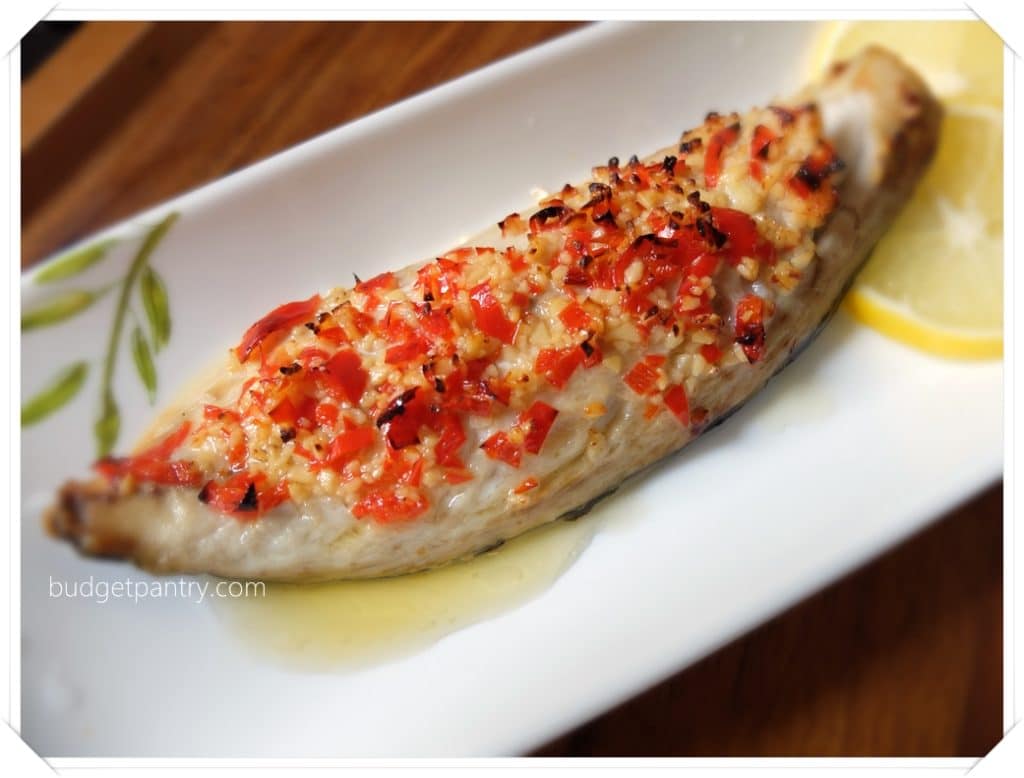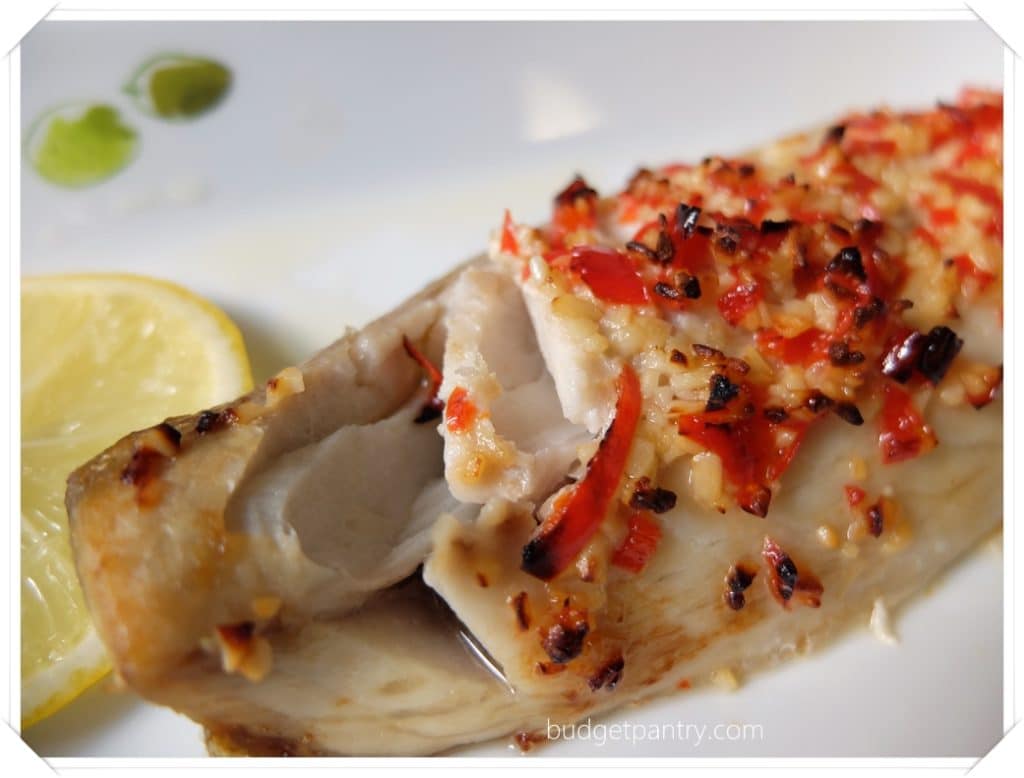 I've tried out Saba with home made teriyaki sauce.. or with a bit of mirin and sake.. or just lightly salted and plain. I love them all ways. Today I tried it with olive oil, garlic, lemon and some fresh red chillies. I don't regret it one bit!
Garlic Lemon Saba Fish
Serves: 1
Total cost per serving: $1.86
What I used:
1 portion saba fish (I get mine frozen from Song Fish)
Fresh red chilli, deseeded and chopped
A squeeze of lemon juice
A tablespoon minced garlic
A tablespoon of olive oil
A very light sprinkle of salt
Steps:
1. Clean your saba fillet and pat dry. Lay it on top of a piece of aluminium foil, flesh facing up. No need to wrap!
2. Lightly sprinkle with salt and squeeze the lemon juice over.
3. Top with minced garlic + chilli, and drizzle with olive oil, deliberately coating the garlic with oil.
4. Airfry at 180 degrees for eight minutes.
How much I spent:
$1.86 for saba fillet
Everything else from my pantry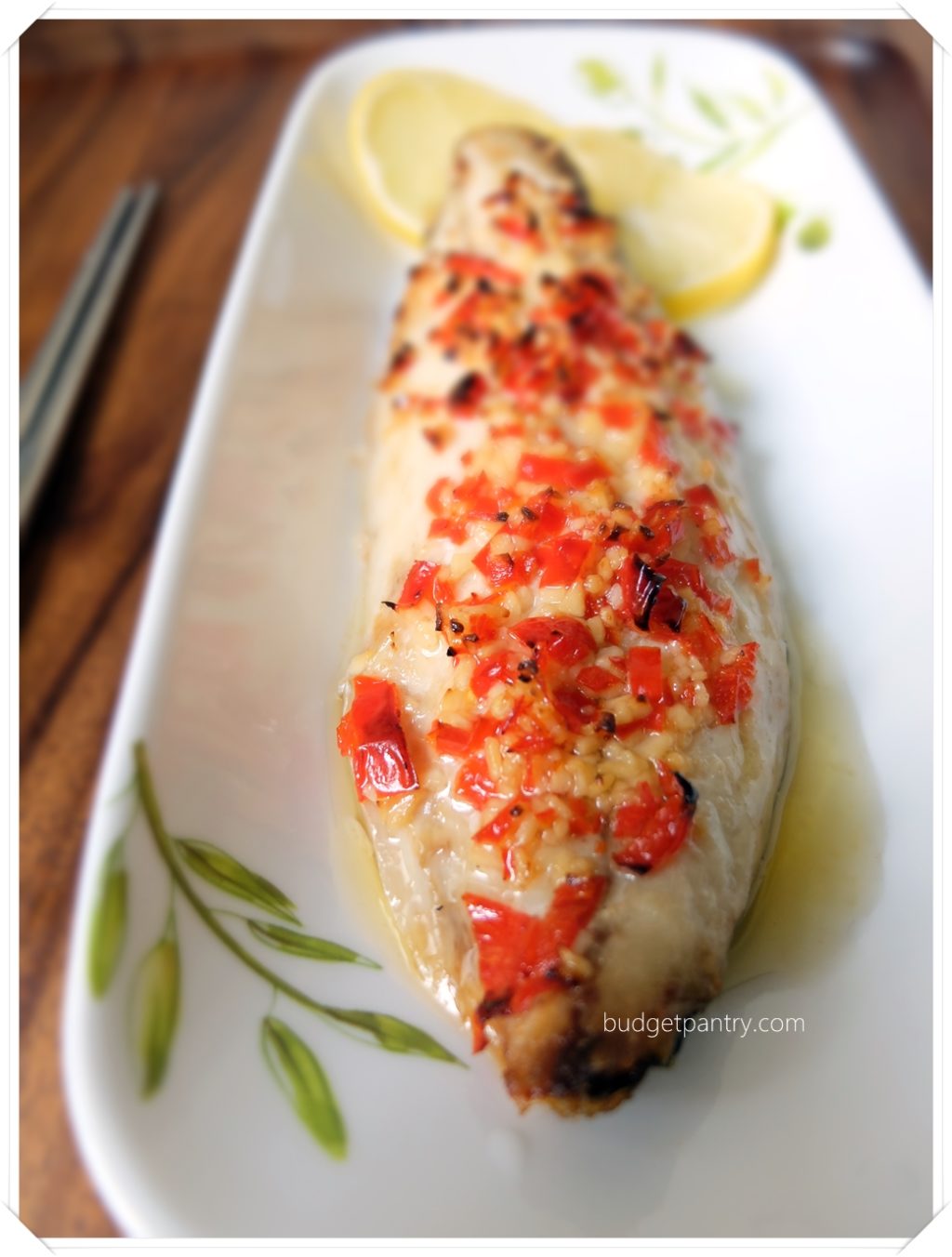 There is no other dish that can be easier than this. I cooked this in the airfryer lined with aluminium foil, and after eight minutes, I transferred the perfectly cooked fish to a serving plate and threw the foil away. No splattering oil, no grief, no mopping the floor afterwards. This is one of my favourite ways to cook Saba. If you have a favourite recipe, please leave me a comment below. I'd love to hear from you!