#cbbturnsone: Cake Smash Photoshoot with Ashley Low Photography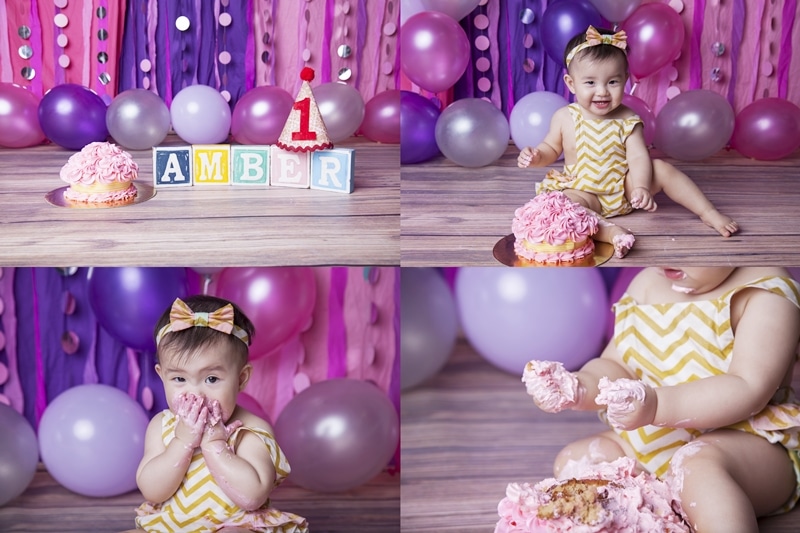 My baby girl will be turning ONE this Friday! She's growing up sooo fast, before I know it she will be moving out! *cries*
You know I love taking photos, especially of times spent with cbb. I've always been trigger happy and love to share her pics on social media. Ever since smart phones became popular though, I've never really printed photos to display at home. And it's a pity that when my phone dies, the precious photos kind of die along with it. Unless I recharge the phone and start it up again, but who really does it?

So for cbb's first year birthday, we decided to go for a cake smash photography shoot to document her growing up years. After looking at various photographers, we went with Ashley Low Photography, a popular baby/kids/family photography studio in Singapore since 2011. Check out their Facebook page too! So glad we made the choice! Not only did the three of us get to experience a fun shoot together, we also printed out the professional photos to display on the walls of our new home: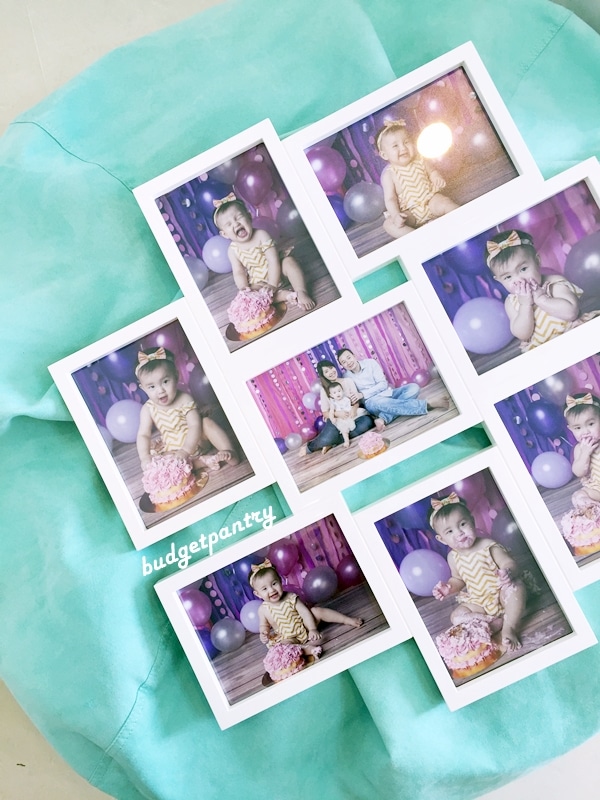 Isn't this just lovely?
My experience with Ashley Low Photography
Since I started contacting Ashley Low Photography, they have been nothing but prompt, detailed and communicative. The studio provided the cake, so they took effort to ask me if cbb has any known food allergy so they can tell their baker to take note of special requests, if needed.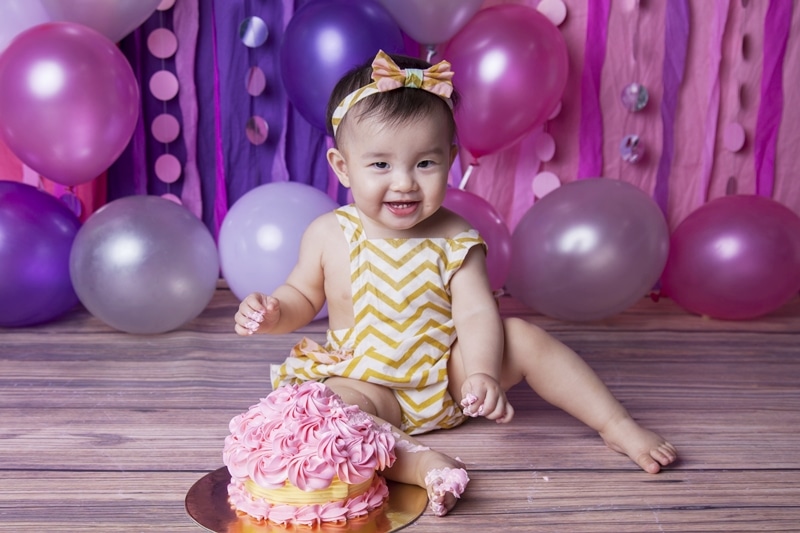 Because having a cake smash shoot is new to us (and to most other parents, I believe!), they gave suggestions on how to 'train' cbb to get in the mood. Tips like encouraging her to touch a creamy cake (like a practice run!) before the session, or letting her have a small taste of cream cakes, were indeed very useful!
Two things that really wowed me:
The studio's facilities
The photographer's skills in handling and engaging cbb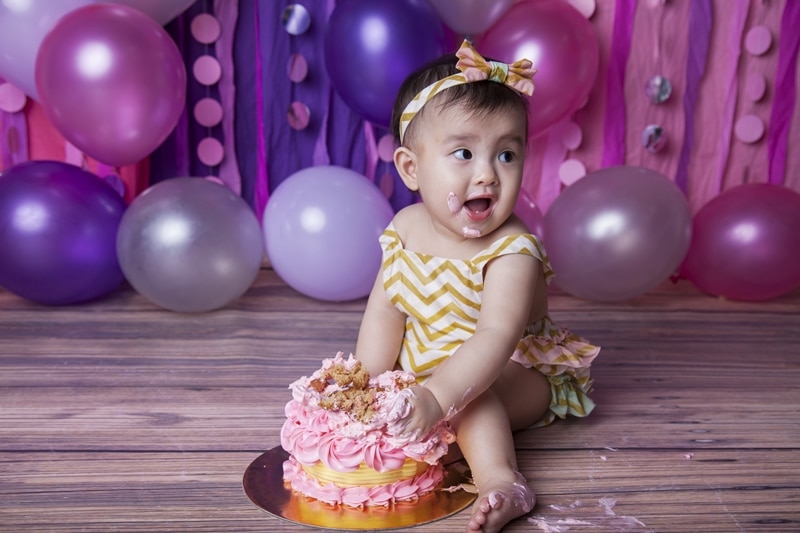 The studio's facilities
The studio is equipped with showering facilities! We were informed beforehand to bring a shower gel, a towel and change of clothes for cbb (and myself! Just in case I get stained with cake while carrying her to the shower room). And because a cake smash session is supposed to be messy, I was sooooo glad that I let her wear the outfit provided by the studio (yess they given provided the cute outfit you see here!) instead of letting cbb wear her own.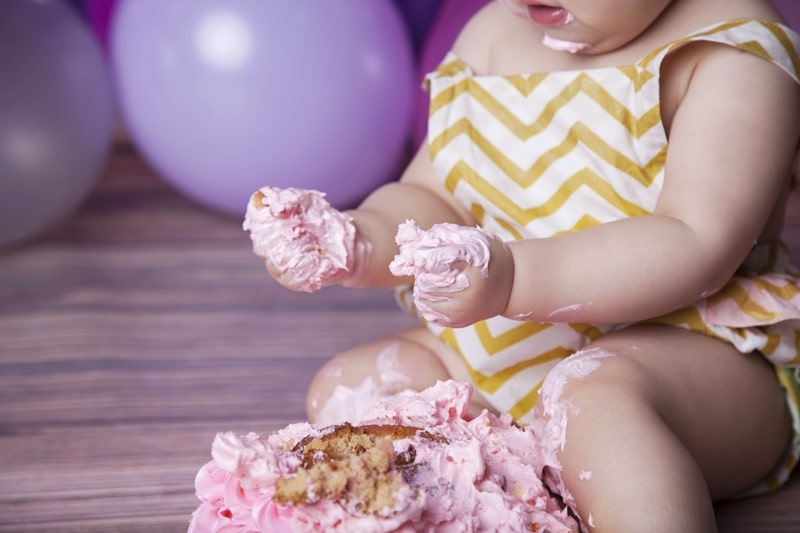 All I did after the shoot was carry cbb to the spacious shower area, clean and shower her as usual, and put her in clean clothes. No messy laundry to pack and tie in plastic bags and nothing else to worry about! Everything else was handled by the studio and I think they are really thoughtful to make this a super pleasant experience!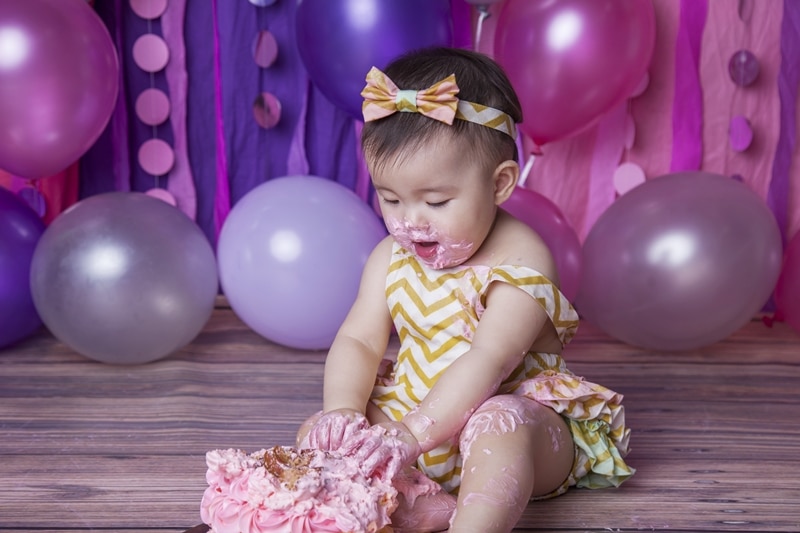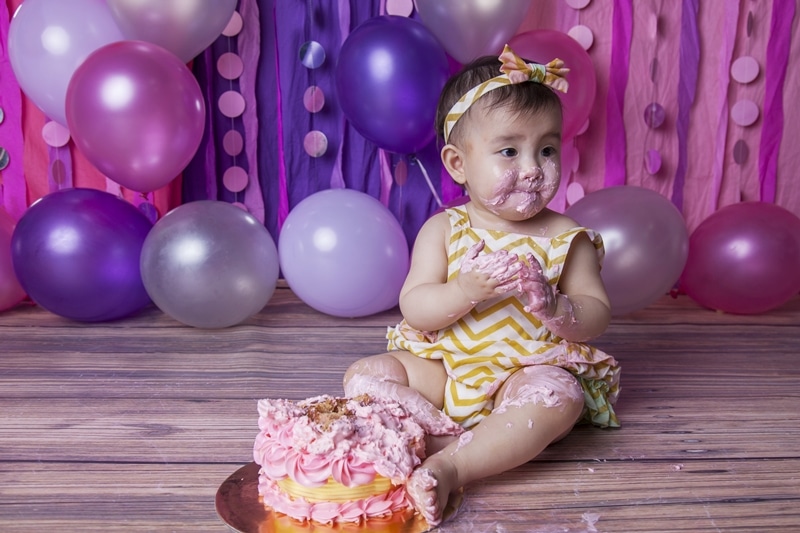 The photographer's skills
When we arrived at the studio, the photoshoot didn't start immediately. In order to get cbb happy and comfortable, the photographer told us it was important to first build rapport with her.
There was an area in the studio with a play mat and lots of toys, and the photographer sat down with cbb and entertained her from the get-go! I must say she's really great with babies! In no time, cbb was chuckling away and we started the photography session with no cries or fussiness, just plenty of smiles and curiosity! Oh, and Jason and I joined in for a few family shots too!
At the end of the session, Cbb was enjoying herself with the photographer so much that she even waved 'bye' TO ME and didn't want to go home!
After the shoot
You must be thinking, ok so what happens after the shoot? Two weeks after the photoshoot, the studio emailed us a link for us to download ALL the photos (in soft copies low resolution) and the collage (yes there is a complimentary collage too!). From there, I got back to them with the ONE photo that I have chosen to be fully edited. The studio will then print out this photo in 5R size and also include it the CD with all the other photos.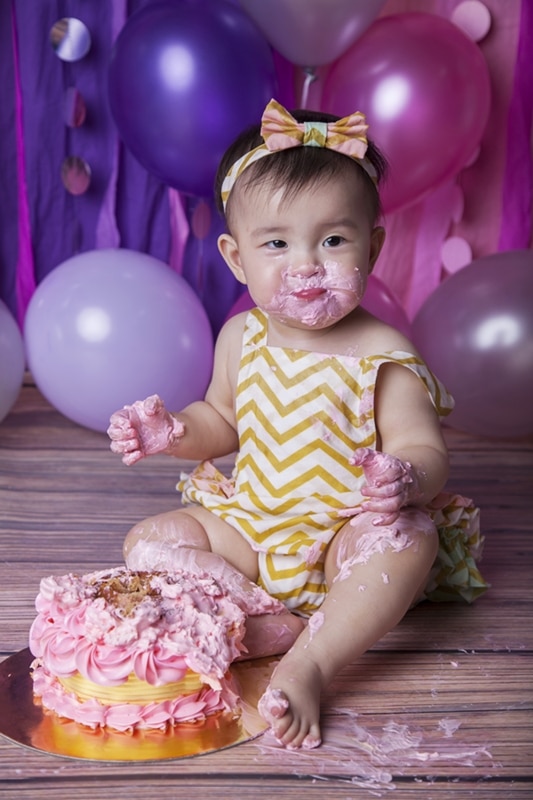 Once the print is ready, they will mail out the CD with ALL the high resolution files + the print via registered post.
Yes, you get all photos returned + 1 fully edited photo in 5R print + a collage. And yep, you don't have to prepare your own cake and you can do an actual cake smash! (I highlight this because some photo studios' 'cake smash' session doesn't allow baby to actually smash the cake – just posed photos only. Strange but true!)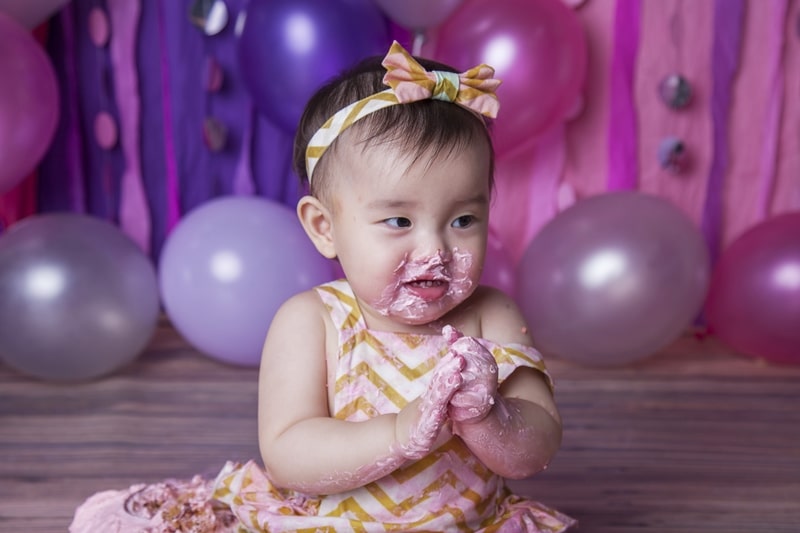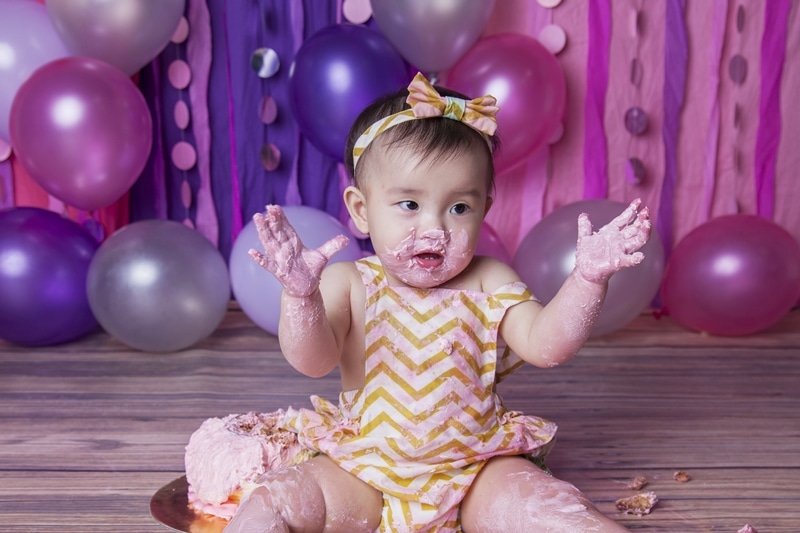 If you wish to know more…
This is one photoshoot we didn't regret doing. The experience was great, and cbb had a great time. To find out more about their cake smash package, contact them via their Facebook or Instagram!
Ashley Low Photography
Facebook: https://www.facebook.com/ashleylowphotography//
Instagram: @ashleylowphotography
Email: info@ashleylowphotography.com
Phone: 6702 4252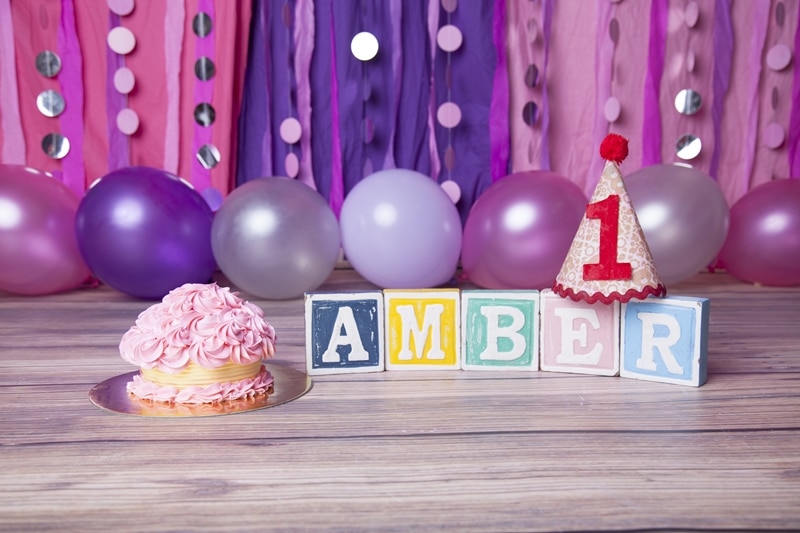 ————————————-
If you like my posts and updates, or would like to be informed of baby/cooking-related giveaways and promos from time to time…..
Like my Facebook page or follow @budgetpantry or @chuabeebee on Instagram! Yes, I just started an Insta account for CBB too!