#cbbturnsone: 'Enchanted Forest' birthday buffet catering with Elsie's Kitchen
If you can recall, we went with Elsie's Kitchen for cbb's full month celebration in June last year. And now for her first year birthday, we ordered from Elsie's Kitchen again because our first experience with them was excellent and all the guests gave great feedback about the food.

Magical thematic set-ups for baby birthdays
Elsie's Kitchen is not yet very much known for their GORGEOUS thematic set-ups, but it's about time. I am so glad that more and more parents are getting to know what they can do! Look at the magic their creative team did for cbb's birthday… all I did was tell them that the birthday theme was 'enchanted forest', and their event stylists did their thing and came up with this beautiful display for us. Picture spam!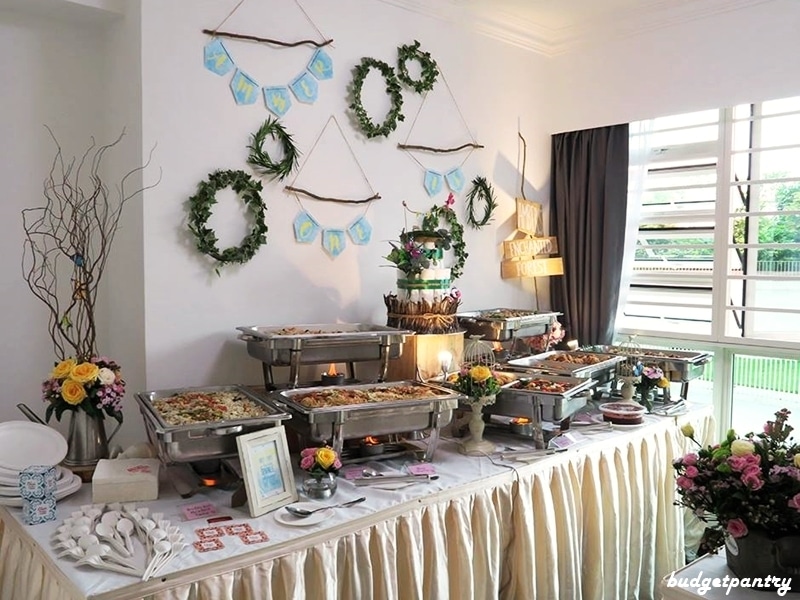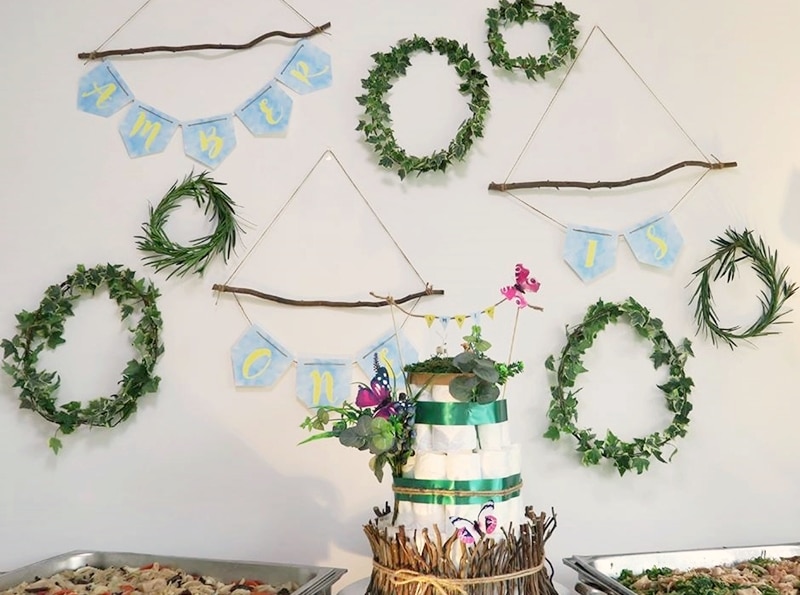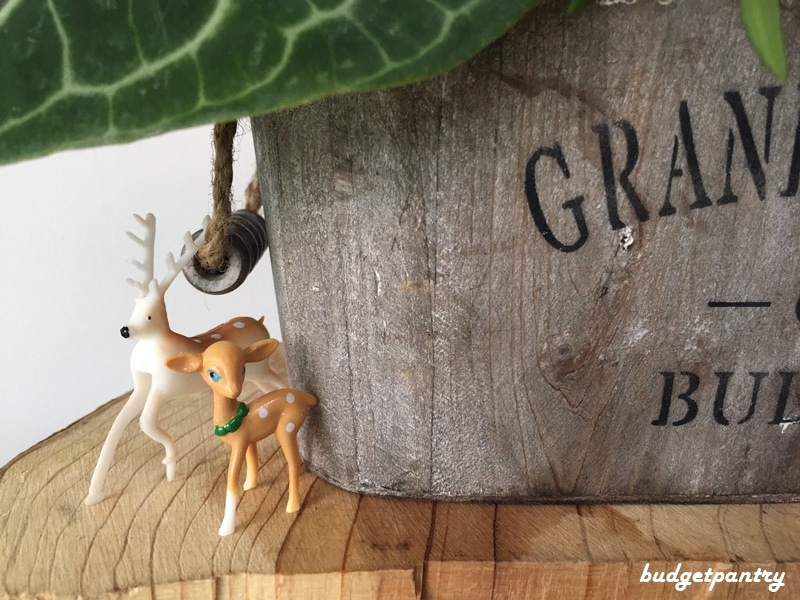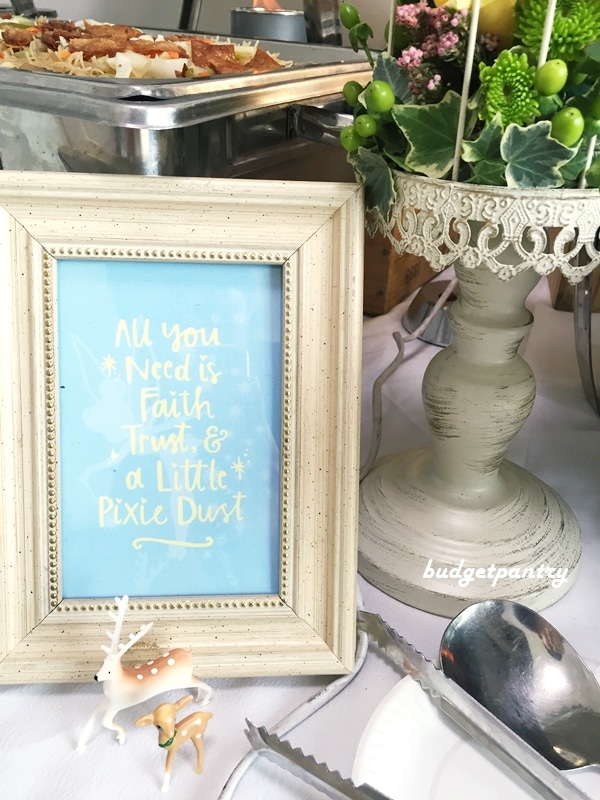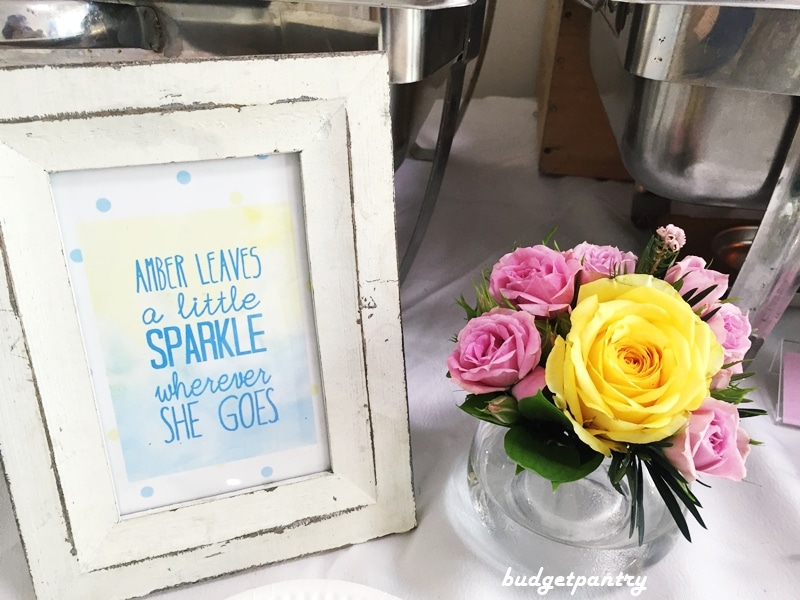 Usually if you want a theme as elaborate and unique as this you have to consider having a dessert table. For buffet caterers, what Elsie's Kitchen can offer is leaps and bounds above other caterers in the market now, seriously! I am super wowed.
Look at the amazing diaper cake they prepared for cbb… I don't have the heart to use the diapers?!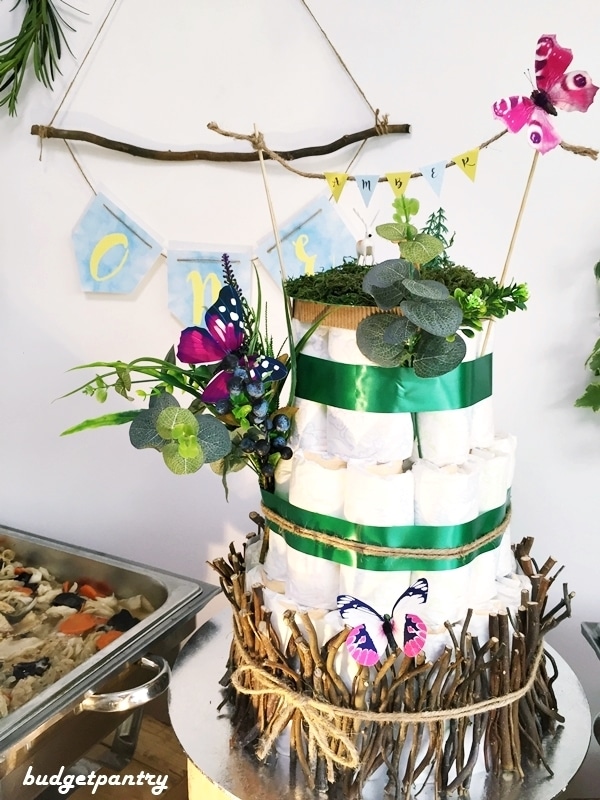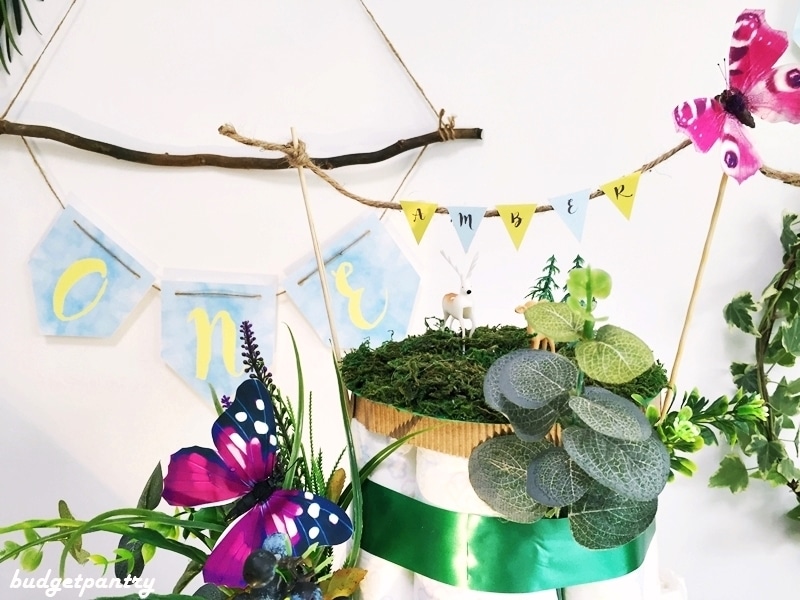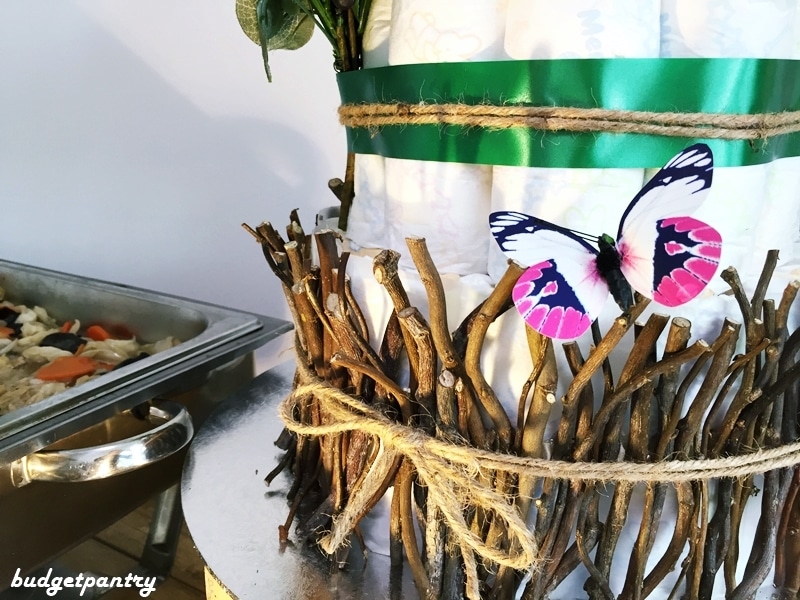 New heritage menu with an imaginative twist
Of course, it's not just about looking pretty. Elsie's Kitchen puts in lots of effort to constantly reinvent themselves and their menu. They recently launched their brand new heritage menu and the imaginative new dishes are so different from what we usually see. Rojak chicken katsu? Cuttlefish and kang kong tempura? This dish sounds 'weird' but omg it's out of this world delicious! Jason couldn't stop munching! Thai Iced "Tea"-ramisu? CHENDOL PANNA COTTA?! Just take a look yourself! This was our order that day:
Rice: Thai Olive Fried Rice with Diced Chicken
Noodle: Vegetarian Black Bee Hoon with Crispy Beancurd Skin
Chicken: Rojak Chicken Katsu
Fish: Signature Muar Mackerel Otah
Prawn: Udang Assam Nanas Lemak
Seafood: Crispy Cereal Sotong
Vegetables: Nonya Chap Chye
Vegetables: Cuttlefish & Kangkong Tempura
Traditional: Japanese croquette
Pastries: Assorted Pastries (Chendol panna cotta, Thai Iced "Tea"-ramisu & Kaya Éclair, Coconut Meringue Tart)
Heritage: Cheng Teng(Cold)
Beverages: Barley Cordial
Thai Olive Fried Rice with Diced Chicken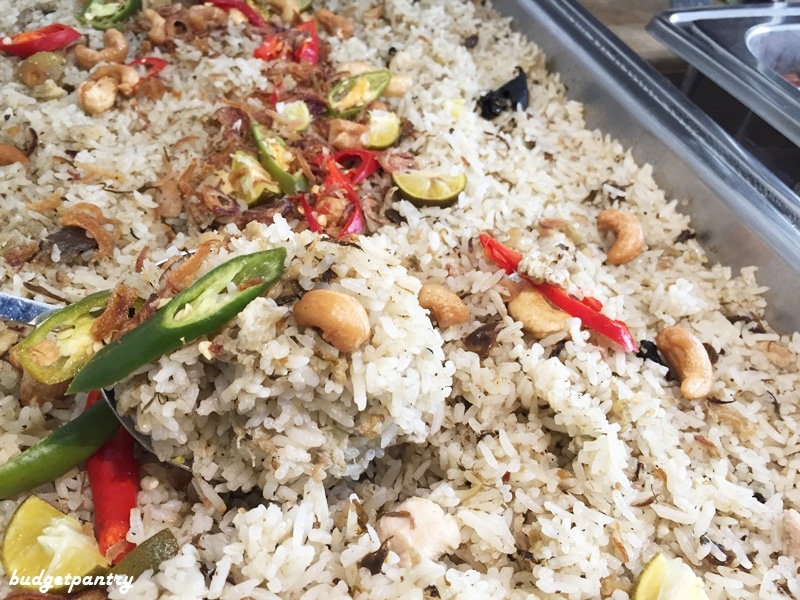 Vegetarian Black Bee Hoon with Crispy Beancurd Skin

Rojak Chicken Katsu – I thought the flavour would be strong for this, but noooo way this is super yummy and the rojak taste is just right!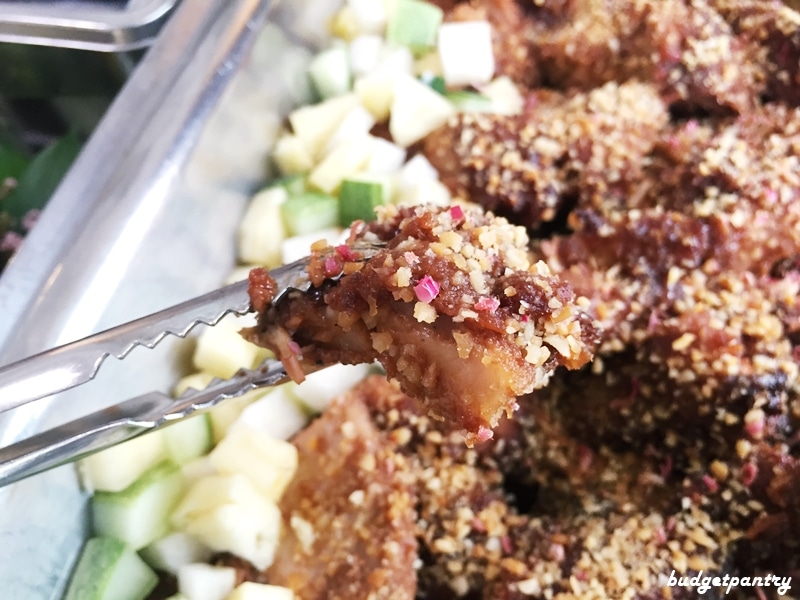 Signature Muar Mackerel Otah – I LOVE OTAH. This is a must-eat!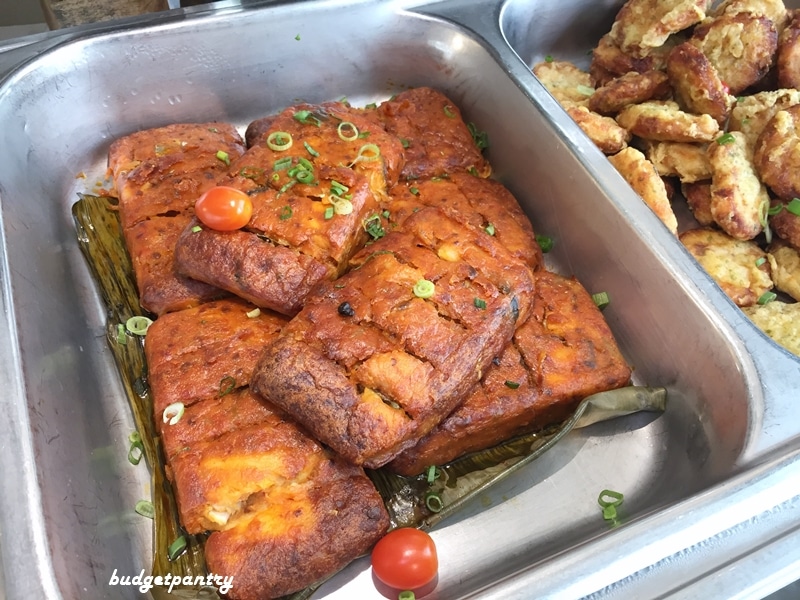 Udang Assam Nanas Lemak and Crispy Cereal Sotong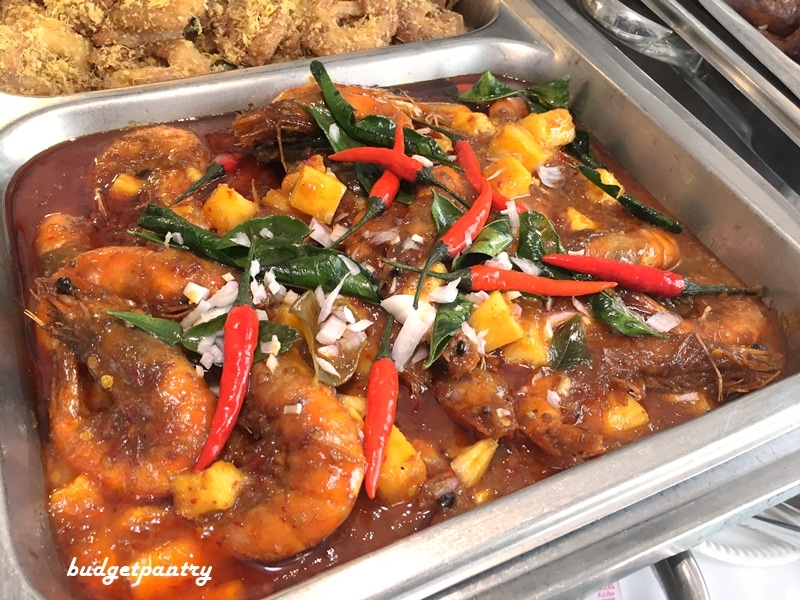 Nonya Chap Chye – this is the first time I see this offered in buffet menus!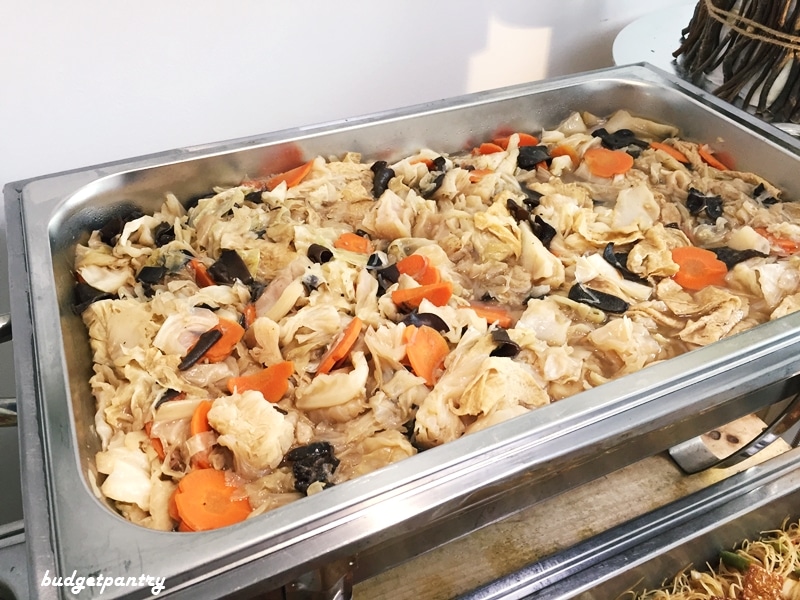 Cuttlefish & Kangkong Tempura – super interesting and delicious dish!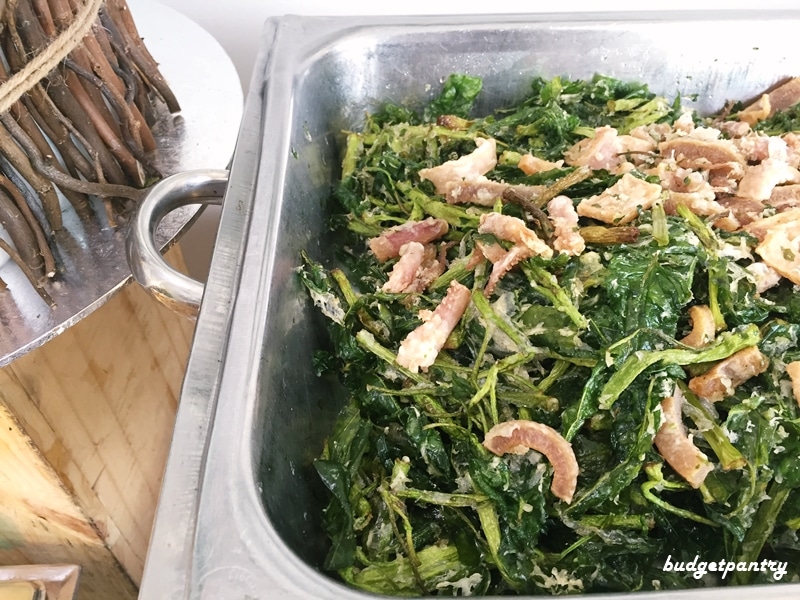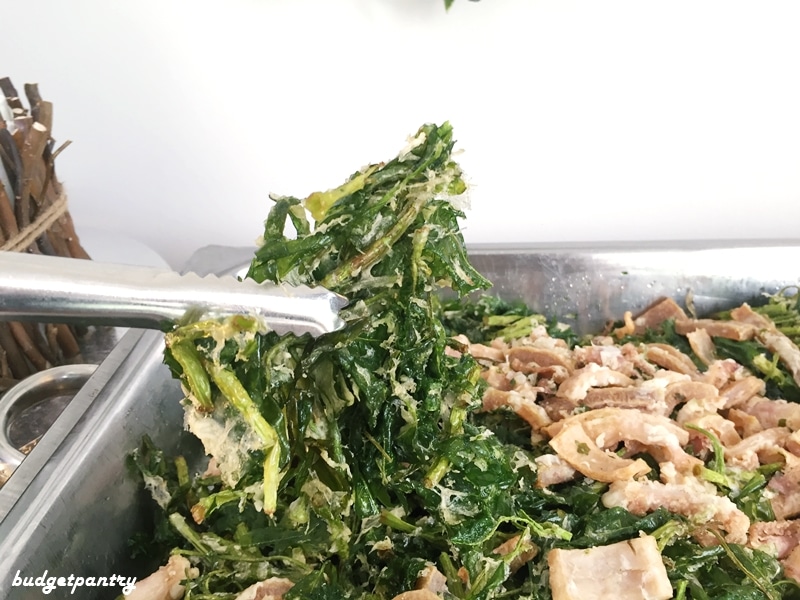 Japanese croquette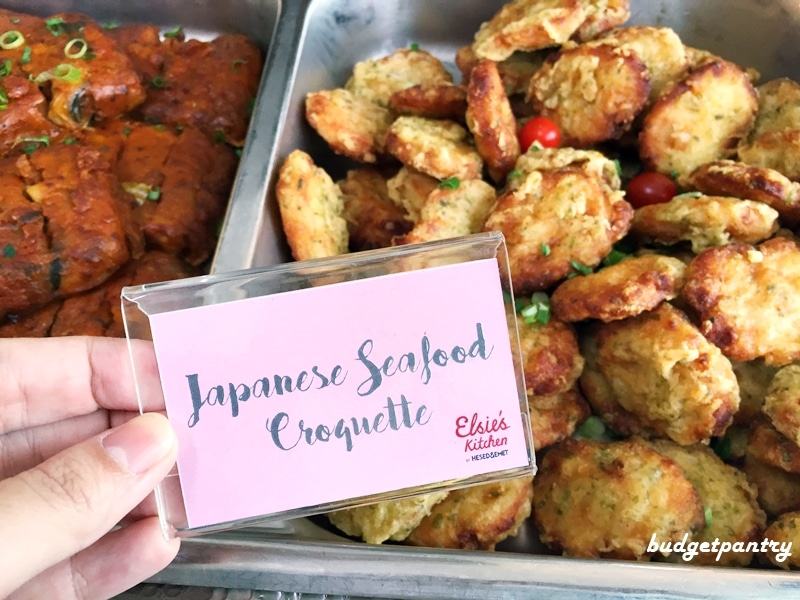 Assorted Pastries – you must order the chendol panna cotta!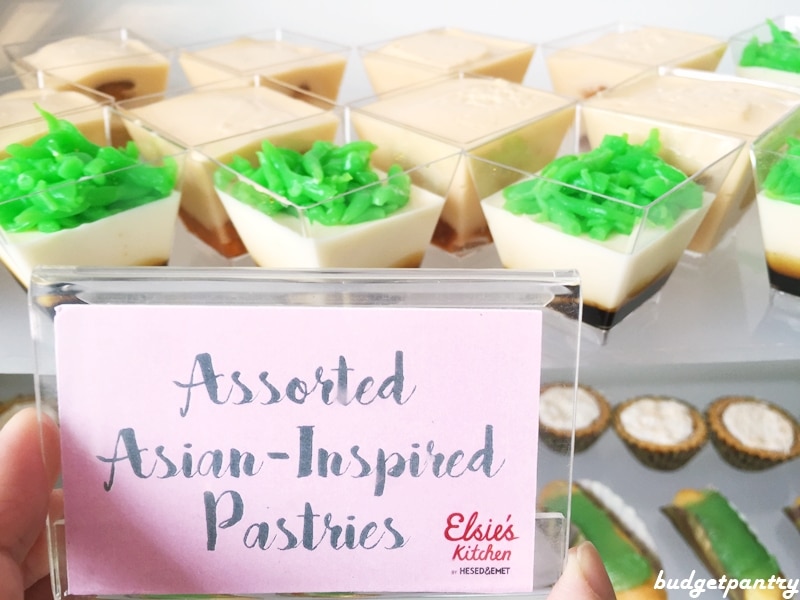 Cheng Teng (Cold)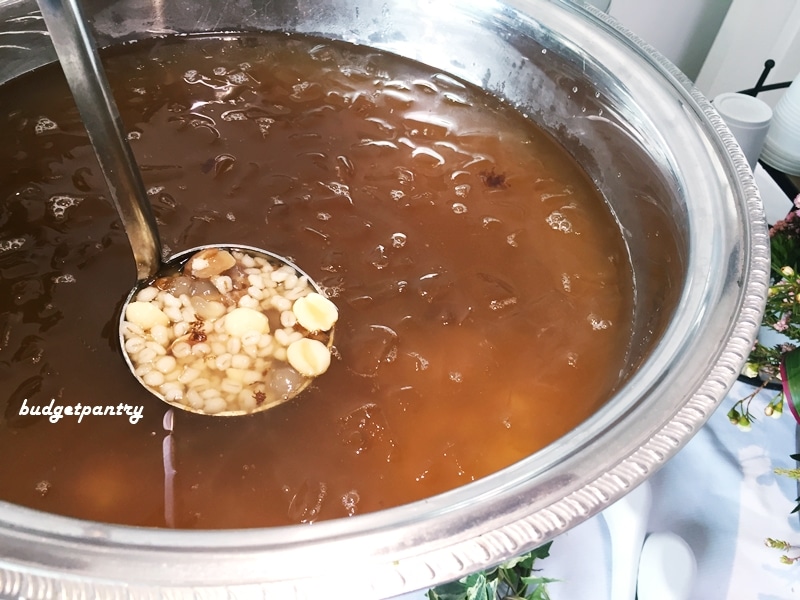 So if you're looking for a buffet caterer with a unique menu and beautiful thematic setups (not just a pink bear for girls and blue bear for boys) ;)), give Elsie's Kitchen a try.
Their default cloud 'theme' cost $350 (refer to sample decorations at cbb's full month) and customised themes such as the enchanted forest featured here, twinkle twinkle little star and lots more etc. cost $380 onwards, depending on the complexity of the theme.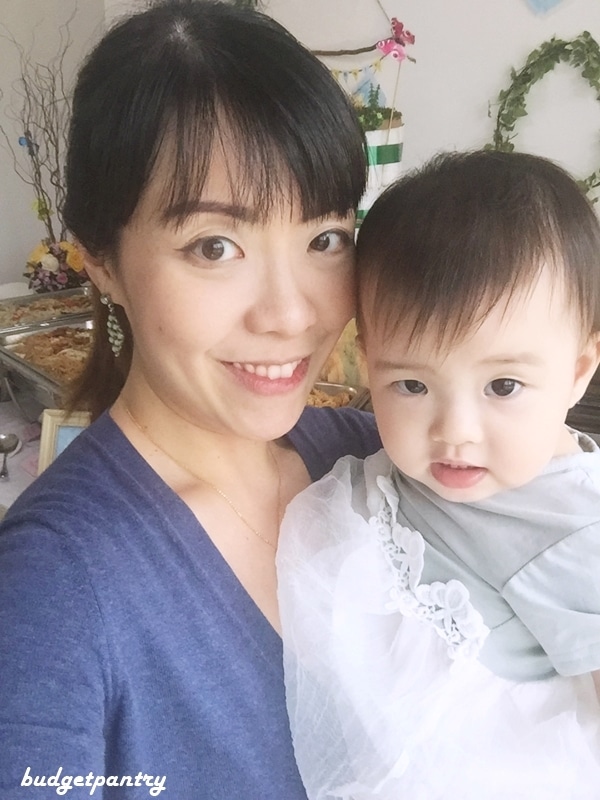 Simply order your regular buffet or tea reception as usual, then top up accordingly for your preferred theme set up. Send them an email at sales@elsiekitchen.com.sg, tell them you read about the buffet + thematic set up on budgetpantry, and they will guide you from there. Contact Elsie's Kitchen today for a unique buffet experience… thank you to the team at Elsie's Kitchen for doing this for us!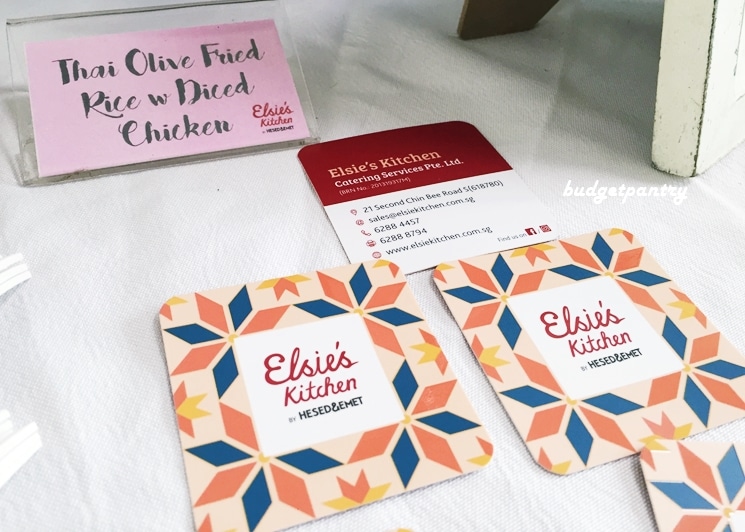 Elsie's Kitchen
Website: http://www.elsiekitchen.com.sg/
Facebook: www.facebook.com/elsiekitchen/
Email: sales@elsiekitchen.com.sg
————————————-
Thank you Elsie's Kitchen for providing this yummy catering for cbb! If you like my posts and updates, or would like to be informed of baby/cooking-related giveaways and promos from time to time…..
Like my Facebook page or follow @budgetpantry or @chuabeebee on Instagram! Yes, I just started an Insta account for CBB too!