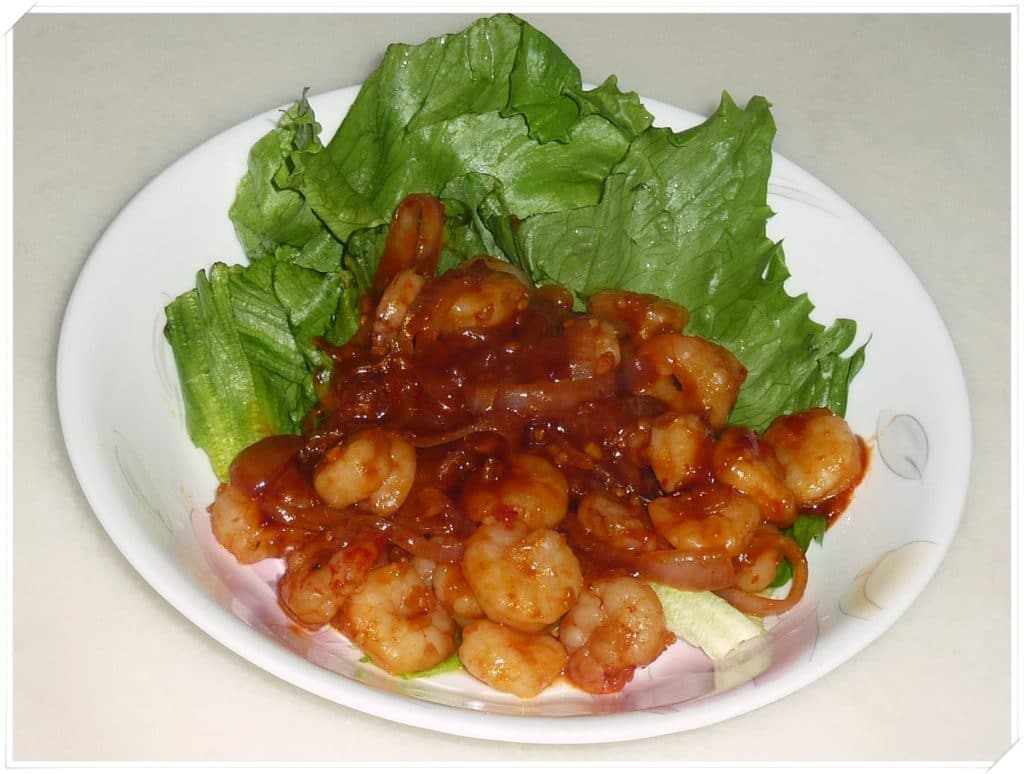 I am back from Bali and now my tummy still feels spicy! Bali is a destination I have never thought of going. I have never been a fan of "getaways" where people relax in a resort or villa and spend money in bars. I am not adverse to any kind of travelling though- of course I had to sneak in a visit to the Kintamani volacano with a road trip out to Ubud from Seminyak, and add in lots of local food exploration. This was a birthday trip for Jason- he enjoyed the time and villa immensely and that is all that matters, for now only, while stocks last, for a limited period til 20 July. I don't see myself ever going back to Bali again! It's just not my kind of travelling.
With the exception of Naughty Nuri's bbq ribs, we had Indonesian food for the rest of our meals. We had guidebook-recommended meals, hole-in-the-wall nasi padang meals, Anthony Bourdain featured Bali Guling (what was the guy thinking?), and in all honesty, the best things I've had in Bali were the chilies. They have this amazing mix of shallots fried in coconut oil, with green and red cut chilies which has the ability to single-handledly maximumly-up (there's no other way to describe it) any meal you have in Bali. Or Singapore, or Italy, Hong Kong? France, London.. Cambodia.. the moon, etc. Mars. You get the idea.
Tomorrow. Tomorrow I will try to make this amazing shiokadoodles condiment and put it up here if successful. But today we're going to learn to cook prawns.
This is an idiot proof "recipe" which will impress your mother-in-law, boyfriend, husband, tour guide, school professor or the fat cat next door. Two categories of human will hate you though- the ones on a no-carb diet and those who are constantly on a detox fast, because you will eat lots and lots and lots of rice with this. Yeah, yeah, I cooked this dish for me to hate myself.
Oh, and go ahead and cheat on the dish. I did, with this: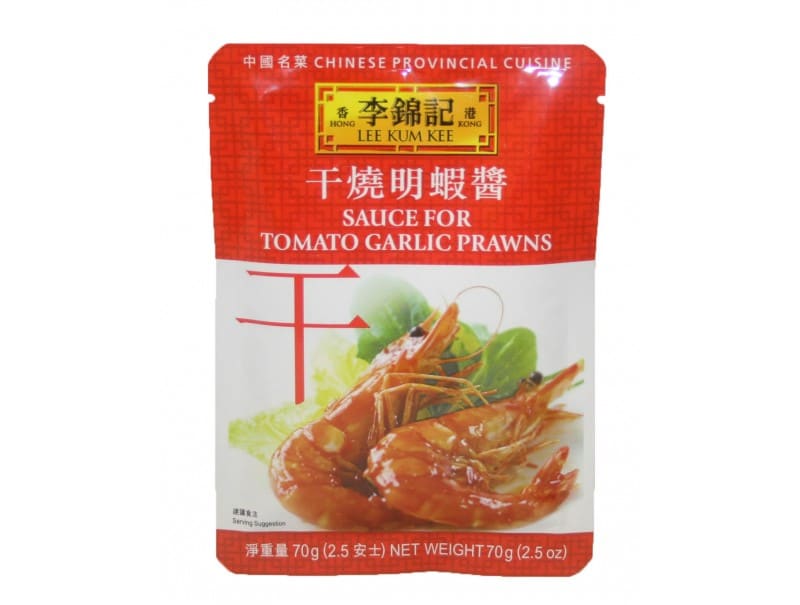 Makes 2 servings
What I used:
250g prawns (I used frozen cooked prawns because I wanted to see how they would taste in stir-fry but I regret.. 原諒我吧! Please use fresh proper prawns for this dish.)
1 packet Lee Kum Kee "Sauce for Tomato Garlic Prawns"
1 large red onion, sliced not diced
1 tbsp olive oil
1. Heat frying pan til smoking hot. Add in the olive oil and swirl it all around.
2. Add the onions and cook for 3-4 minutes til aromatic and soft.
3. Add the prawns and fry til pink, then add the packet sauce.
4. Quickly stir fry to combine, cook for 1-2 minutes then serve hot with lots of rice.
How much I spent:
$1.60 for Lee Kum Kee sauce
$2 for prawns (I used bouncy frozen cooked shrimp)
Everything else from my pantry
Total cost per serving: $1.80
——————————————————————-
The sauce is amazing- even though I didn't cook with a wok over a huge flame ala zi-char stalls, I could taste lots of wok-hei in the dish. Someone should invent an instant "Wok Hei" seasoning and sell them in packets like this. So instead of "Sauce for Tomato Garlic Prawns" or "Oriental Spare Ribs", we can have a "Wok Hei Flavour" packet. Quite cool, don't you think?