8 personal tips for surviving your first trip with baby
I'll come clean: I was TERRIFIED at the thought of travelling with cbb for the first time!
Not so much while we're there, more of during the plane ride. Imagine dealing with a pesky toddler for 5 hours in an enclosed space. I was hoping there were more babies on board, so they can all cry together! Friends tell me that cbb is an easy baby. I guess she is, relatively, but you have not seen her scream at the top of her lungs and NOTHING could pacify her, even me. Granted, these episodes are rare, but the fear is real.

After the past week travelling with her, I've got to say I was lucky because she travelled much better than I had imagined. And being the tam jiak gui that she is, at least food kept her happy when all else failed. We didn't even need to use the emergency iPad that we prepared with videos of her favourite songs (we never let her have free access to our phones and she has never seen an iPad in her life). But it's good to be prepared, you'd never know how your baby would act up, on the plane and during the trip!
So here are my 8 personal tips on how I survived travelling with our 16-month-old todder for the first time. I hope they work for you too!
1. Tire those little things out before the plane ride

As much as possible, book your plane ride around the time of their nap. Make sure they DO NOT nap on the way to the airport! For us, cbb wakes up around 7am every day, and then takes a nap at 11+. Our plane ride was 1150am, and I made sure the bugger NEVER got a chance to shut eye before boarding. My dear friends at the airport entertained her at the check in area, and I made sure she ran around as much as she could. Just before going into departures, she asked for her tutu and told me she wanted to 'ong ong ong' (sleep). Success! She slept through the take off. But in case your kid doesn't, prepare a bottle of milk or prepare to latch just during take off – the sucking motion is said to relief ear pressure, and I think it serves as a great distraction.
2. Prepare an activity bag

I forgot to take pictures of my activity bag, but I assure you, it is packed with even more stuff than Doraemon's pouch. What kind of stuff? Things that usually occupy her during the day – like her cooking utensils, a favourite book, something new like a sticker book that she can peel, flip and stick stickers on (these take time to do – perfect!) and an iPad if that's your thing. A guideline is to prepare 10-15 activities, each with the potential to occupy her for 15 minutes. Daiso is a great place to load up on cheap activities that hopefully can entertain and distract them on board. Also remember to pack familiar toys. A variety of snacks should also go into this bag. I packed rice crackers, wholemeal bread and some other baby snacks. A TRUCKLOAD of them. You can never be overly prepared when it comes to these monsters. Oh and we didn't purchase a seat for her – we were lucky that the flight wasn't full on the way back! For those of you who are wondering, we took Singapore Airlines and ordered the 'Child Meal for Infant' for her. This was her meal on the Taipei-Singapore route (I ate some and loved it!):
3. Bring your baby carrier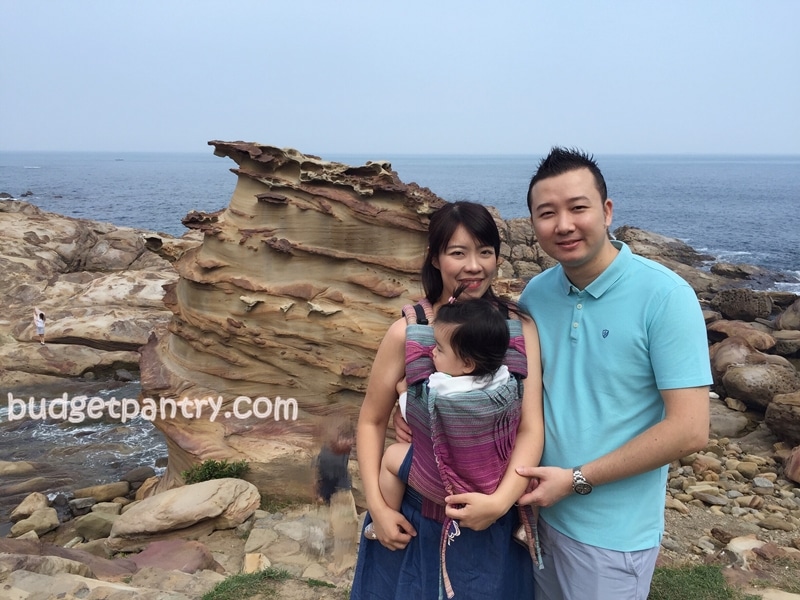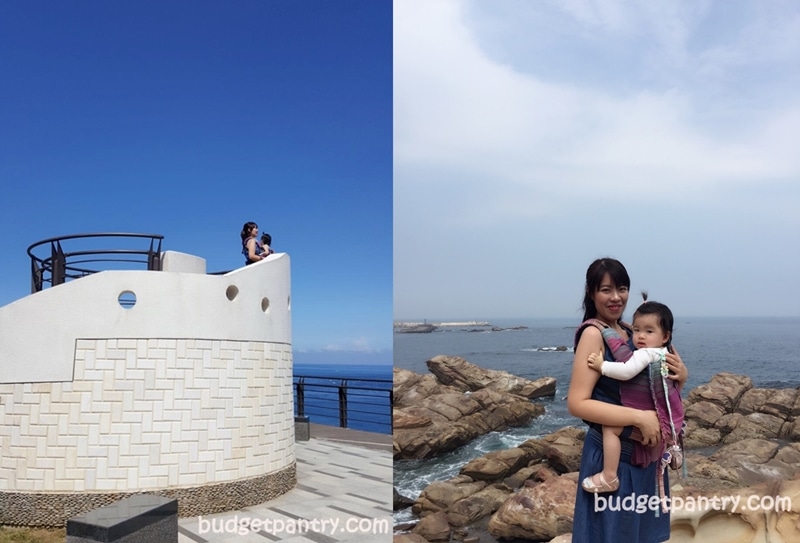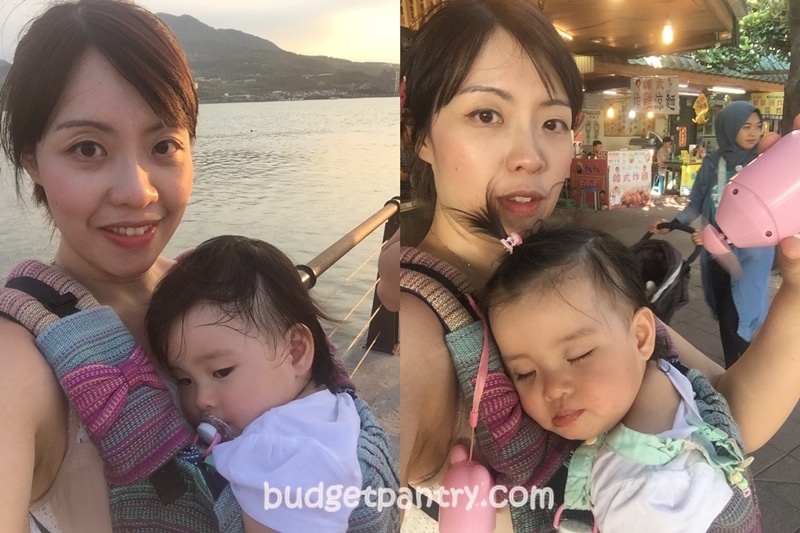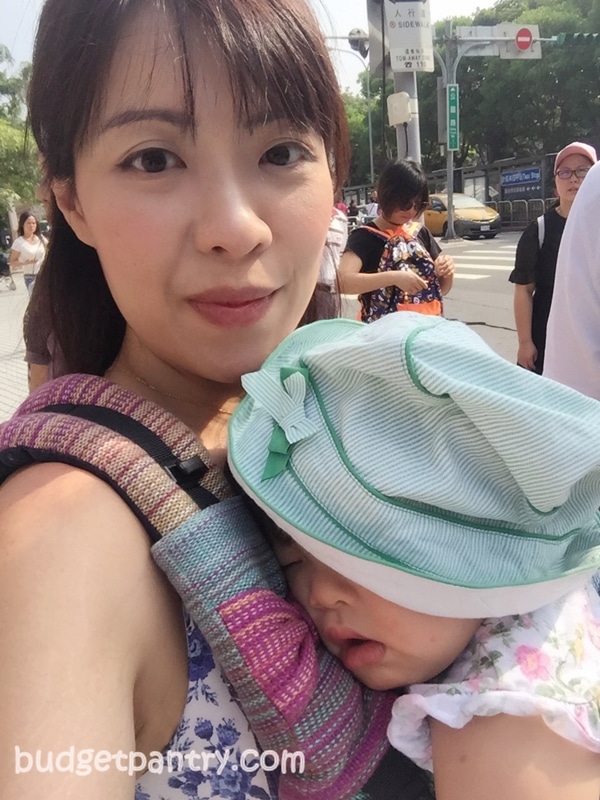 If you're not into babywearing, start now. Really, this trip would not have been possible without our baby carrier. I am so thankful I could cry! Throughout the six days, never once did I use her carseat/stroller as we got around, except to and from the airport (putting her in a carseat is non-negotiable for us). I Tula-ed her everywhere we went, up the hiking trails, the lighthouses, on the scenic tours, to Shifen, the narrow old streets of Jiufen, literally everywhere. It's not a stretch to say that our Tula gave us wings. Travel was simple and safe, fuss-free and liberating. Cbb could be in her familiar place, close to mama, she could see what I saw, she could take in the sights, up high, and when she was tired, she could snuggle up and nap, and get recharged for our next adventure together. In case you're wondering, I used my Half on this trip – the inside is canvas – the support is incredible. I was surprised that never once did I feel back or shoulder ache, and I was as comfortable as can be even after carrying her for hours on end. Honestly, I didn't expect this at all! I recommend taking along a Half instead of a Full on trips, and ensuring baby has a deep seat helps!
4. Bring a thermos food jar, a kettle/pot for boiling water and ziplock bags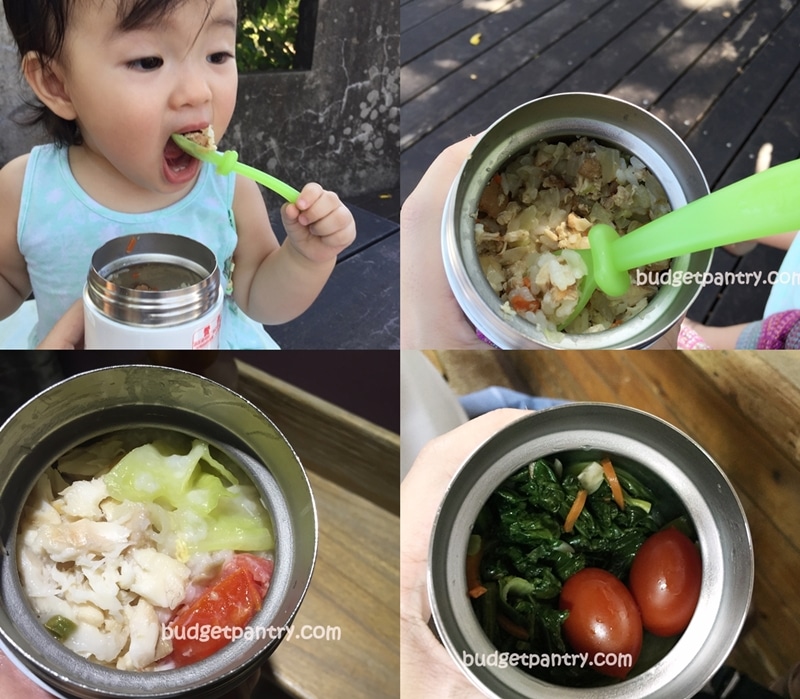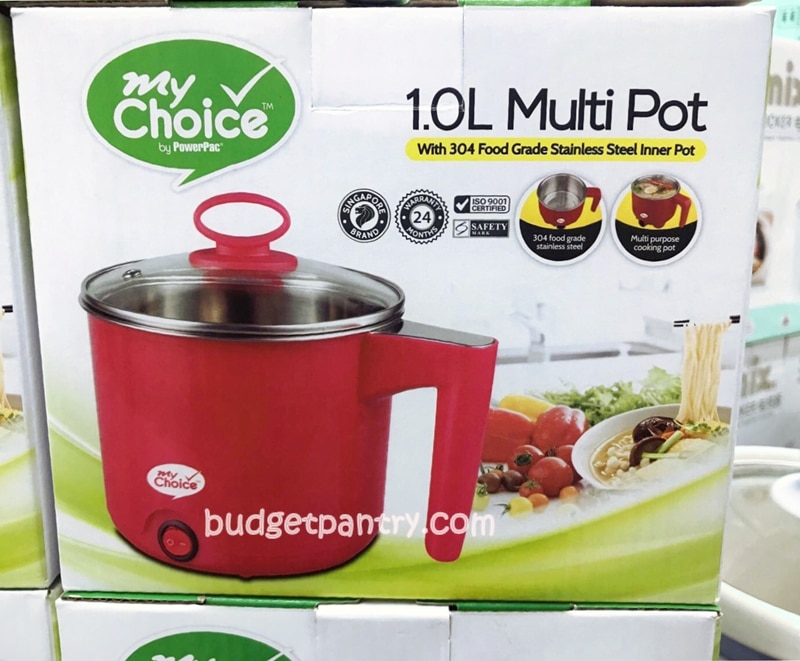 I was determined not to cook during the trip, and yes it can be done in Taipei! What I do is take along a thermos food jar and load it with a carb, protein and vegetables at the breakfast buffet and this would be her lunch. I know many parents choose not to include breakfast with the hotel because there's so much good food in Taipei, but if your hotel offers this option, TAKE IT. The food is not fantastic for us but perfect for her. Porridge and rice were staples, vegetables and fish lightly seasoned, either steamed and top with a light sauce, or blanched/stir fried. We also packed wholemeal bread and fruits into ziplock bags, and these made up snacks throughout the day for her. Bring along a kettle or multipot to boil water for milk. Do not, under any circumstances, use the hotel kettle to boil water! I got this stainless steel multi-pot from Giant for $9.90. Water boiled in about 20 minutes.
5. When eating out, order soupy dishes or ask for no gravy on vegetables
What other type of food can you feed your baby/toddler in Taipei? The food can be quite salty, so we got around it by ordering soupy dishes like sesame chicken mee sua and soup noodles. Their vegetable dishes are also usually blanched, and topped with a sauce. You can request for no gravy so your toddler can eat. It's also a good idea to pack some food pouches along on your trip. If nothing is suitable, just order some plain noodles or rice and top it with the food pouches. I brought along Wakodo food pouches and did use them at least twice during the trip.
6. Remember the medication!
One of my worse fears is cbb falling sick during the trip! I packed paracetamol, brufen and her diarrhea meds but decided to leave out the cold meds. Wrong decision! Cbb had a runny nose on the second day and it was quite bad! She also had a slight cough, was miserable and I had no meds for her. What a lousy mother! So first thing I did the next day was go to the pharmacy and asked if there was any cold meds I could give. The pharmacist recommended Secorine. OMG this works better than alllll the other runny nose meds she has ever taken. It's also available at Watsons Taipei. The pharmacist will advise the dose to take according to your baby's weight. Cbb got much better after just one dose and was able to enjoy the rest of the trip fully!
7. Consider booking day tours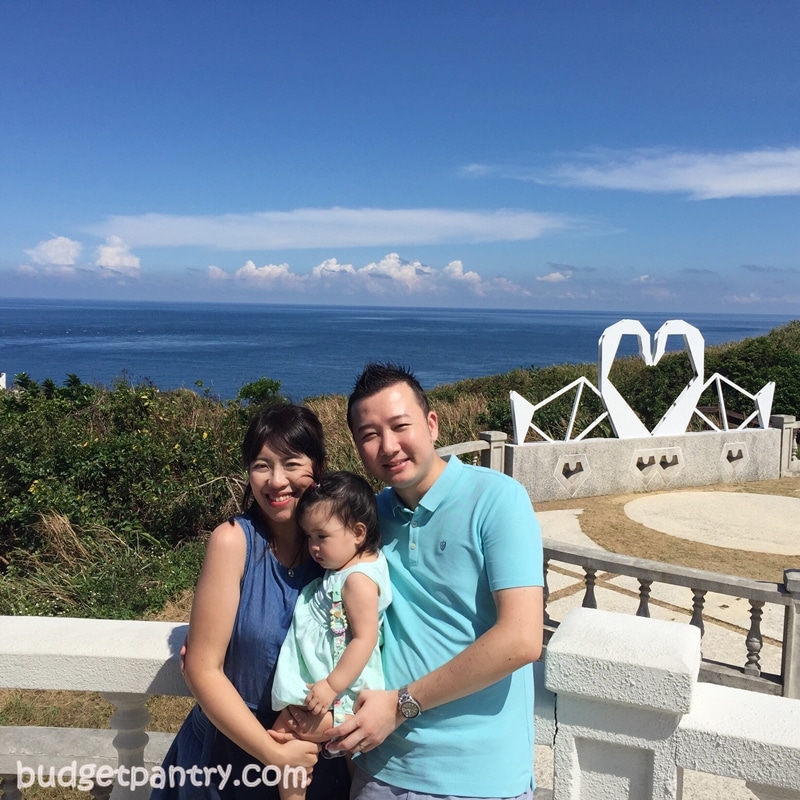 Booking day tours isn't usually our thing because travelling to the destination is part of the experience. But have an open mind and you might be pleasantly surprised! We've been to Taiwan many many times, and couldn't just do Taipei on this trip as there's so much more to discover. We looked up klook and kkday (google them) for day tours we could take to the northern coasts, booked a couple, and didn't regret it! We went on a Northern Coast Scenic Day Tour for SG$44 per pax and thoroughly enjoyed it. There was only another couple on the tour so it was like a private tour for us too. On the Sunday, we decided to bring cbb to release sky lanterns at Shifen, but did not want to jostle with the crazy crowd taking the public bus at Jiufen (we've been there, done that), so we booked a Yehliu, Shifen and Jiufen tour with kkday.com for SG$31 per pax all transport and guide inclusive, and it also came with the pineapple tart making experience and we get to keep the 6 yummy tarts we made too. If budget is not a concern or if you're travelling in bigger groups, booking a private 7-seater might be worth considering too. It's not so much the convenience for us but the comfort for cbb.
8. And finally… let them be kids :)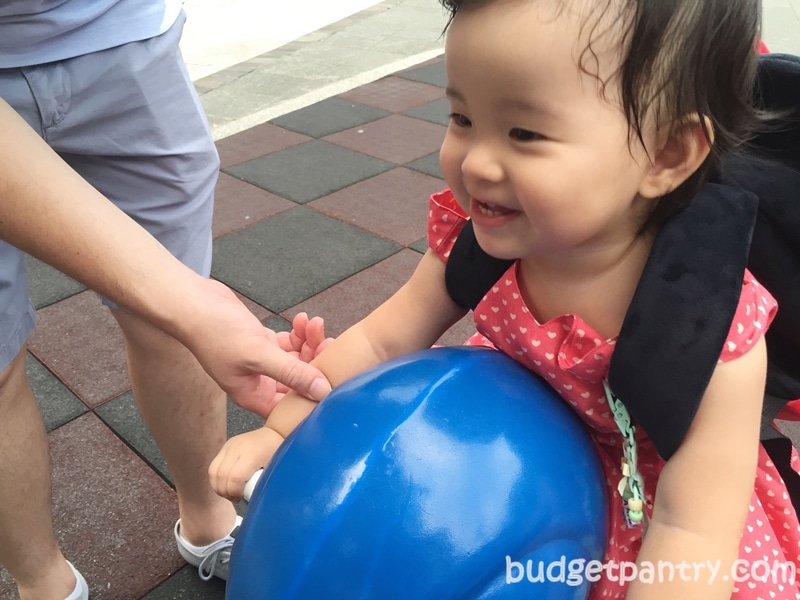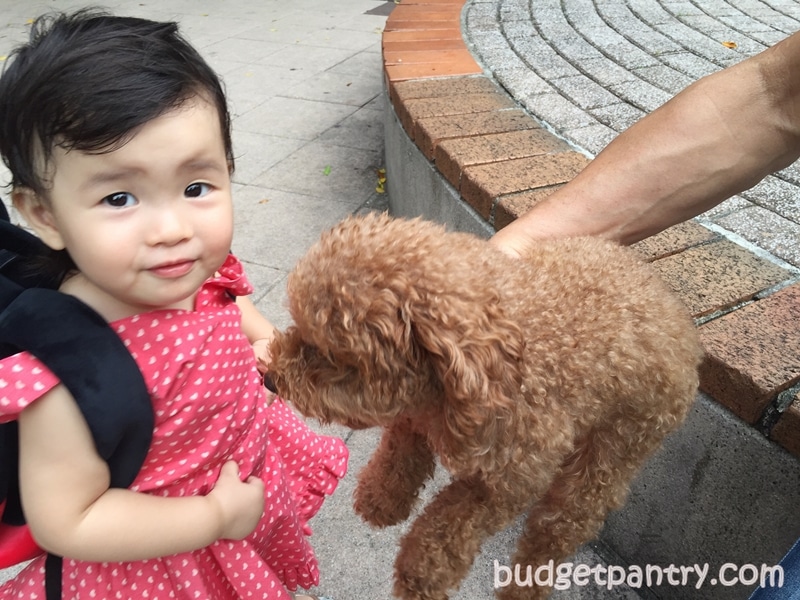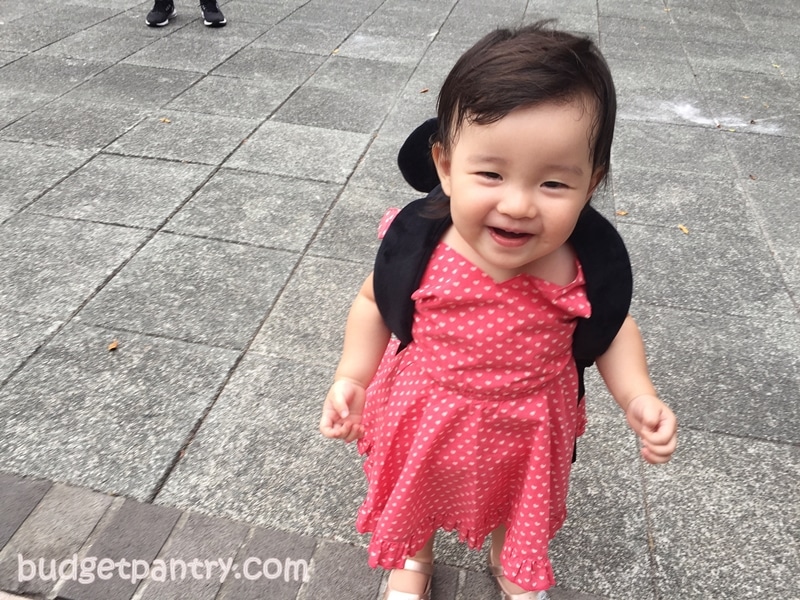 You know how we like to cramp lots of activities in one day during our travels? Ok actually we don't usually, but we aim to go to at least 3 places per day. When travelling with a toddler, just plan a maximum of two destinations a day. And let it go when it doesn't go according to plan… it doesn't matter as long as they enjoy themselves and are happy, right? Like on our second last day, the trip to Yong Kang Street was quite disappointing because we went on a Monday and it wasn't as bustling as the weekend and many shops and vendors were closed, but cbb had the best time at the local playground making friends with an adorable poodle and offering him her water cup when we said it's thirsty. Her smiles that afternoon… I can't deal :)
If you have an impending trip with your toddler, lots of luck and I am sure you will have one of the best times of your life. We did! Share this article if you think it might help someone!
Don't miss my other baby posts… click here to read!
—————————————————————–
If you like my posts and updates, or would like to be informed of baby/cooking-related giveaways and promos from time to time…..
Like my Facebook page or follow @budgetpantry or @chuabeebee on Instagram! Yes, I just started an Insta account for CBB too!