Prawns in garlic white wine lemon butter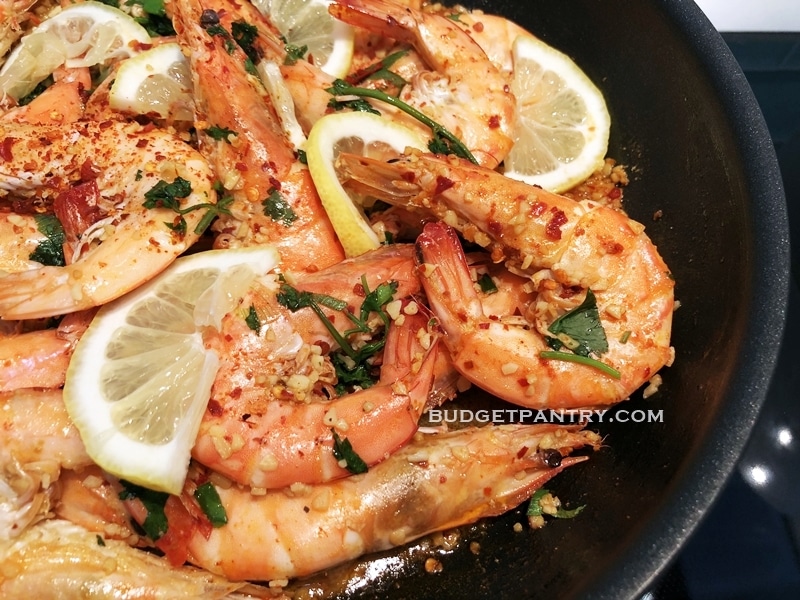 I had SUCH a craving for prawns over the weekend that I decided on a whim to go to Sheng Siong at 8.30pm to get us some!
Prawn dishes are so expensive in Singapore, and we can save a lot by cooking at home. This dish cost us all of $15 for 15-16 large prawns and we'd expect to pay maybe $40+ outside? The prawns are large, about the length of my palm and they're fat and juicy too. "Lip-smackingly good!" the husband said.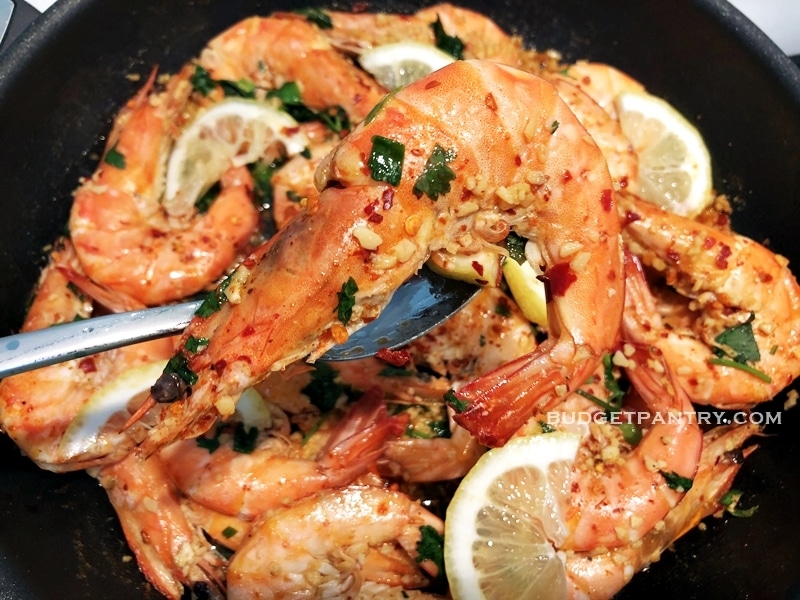 I like to cook prawns in a light-tasting sauce, especially when it comes to fresh prawns like these. I knew exactly what style I wanted: lots of garlic and lemon, and a little butter and white wine, PLUS parsley really brought out the flavour of the sweet prawns. Don't leave out the parsley. It really rounded up this dish for us!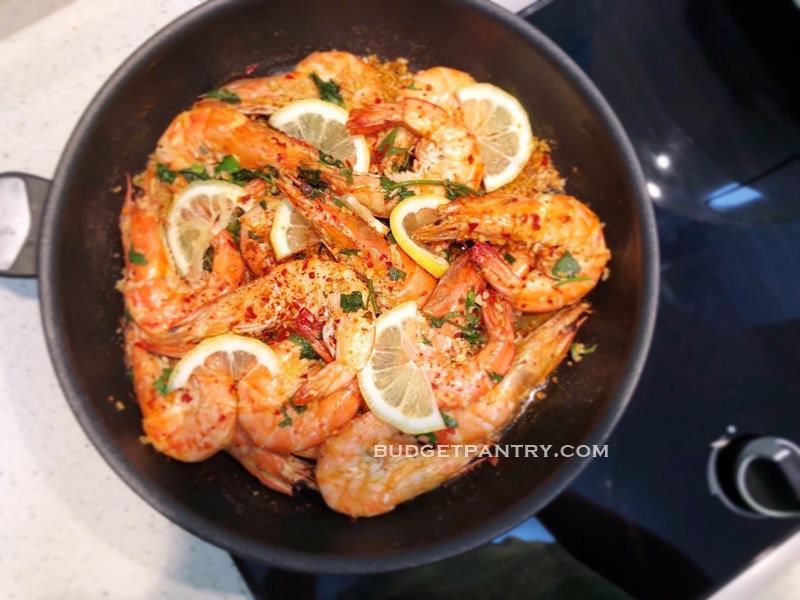 Remember to de-vein the prawns. I always do!
Prawns in garlic white wine lemon butter
(budgetpantry.com)
Serves 2-3

What you need:
15-20 large prawns
25g butter
1 tablespoon oil
2 tablespoons minced garlic
100ml white wine (optional)
Juice of one lemon
Handful of parsley, chopped
Half-3/4 teaspoon salt
Sprinkle of chilli flakes or paprika
Steps:
Clean and de-vein prawns. Snip off whiskers. Pat dry and set aside.
In a pan, heat the oil and butter and add garlic. Fry for 1 minute. Add the white wine and stir to combine.
Turn up the heat and toss in the prawns. Fry till prawns are pink, then add the lemon juice, salt and chilli flakes. Combine well and add chopped parsley. Garnish with lemon slices and serve immediately.
If you like my posts and updates, or would like to be informed of baby/cooking-related giveaways and promos from time to time…..
Like my Facebook page or follow @budgetpantry or @chuabeebee on Instagram! Yes, I just started an Insta account for CBB too!