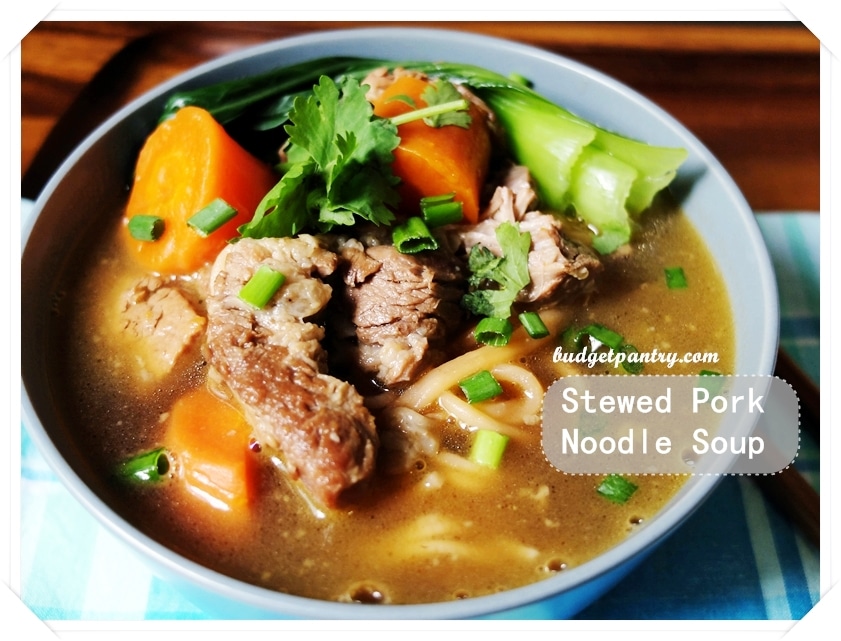 With the Philips Avance Collection Noodle Maker, I made my own tomato noodles for this gorgeous stewed pork noodle soup.

I was excited to try my toy out! My 75-year-old aunt was even more excited than me. She kept eyeing it but was scared to spoil it, so she waited til today for me to demo while jotting down notes. So cute! Basically, her notes went like this:
Step 1: Pour in the plain flour (250g for 2-3 people). Close the cover.
Step 2: On the machine.
Step 3: Pour in the tomato juice (85ml).
Step 4: Get a plate ready.
Simple? If my aunt can do it, anyone can! The entire process didn't take ten minutes as promised. It took LESS THAN ten minutes. Show you some pictures.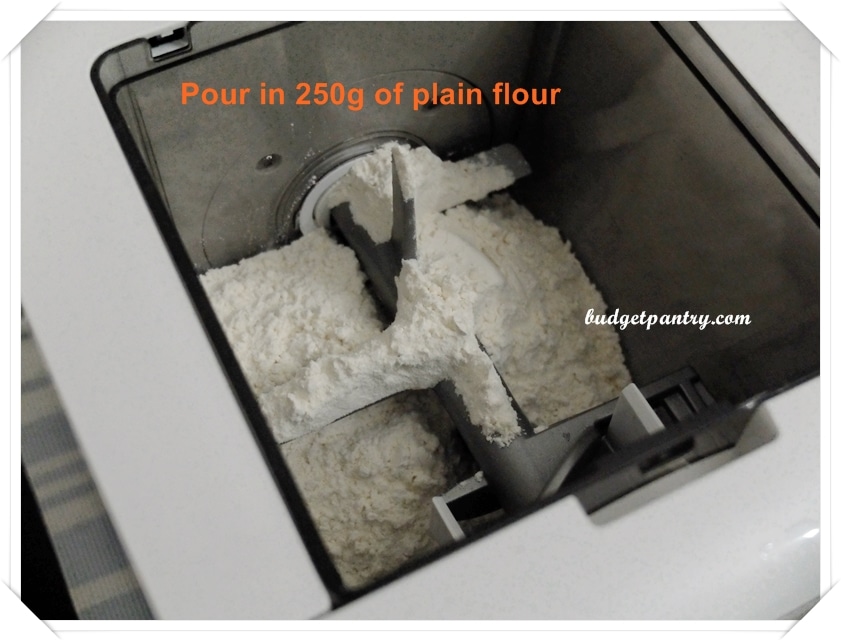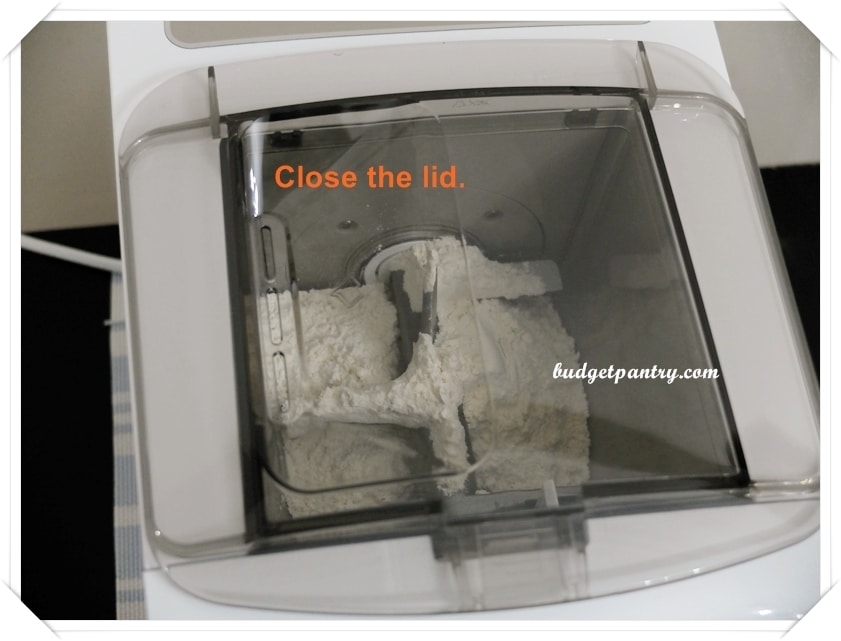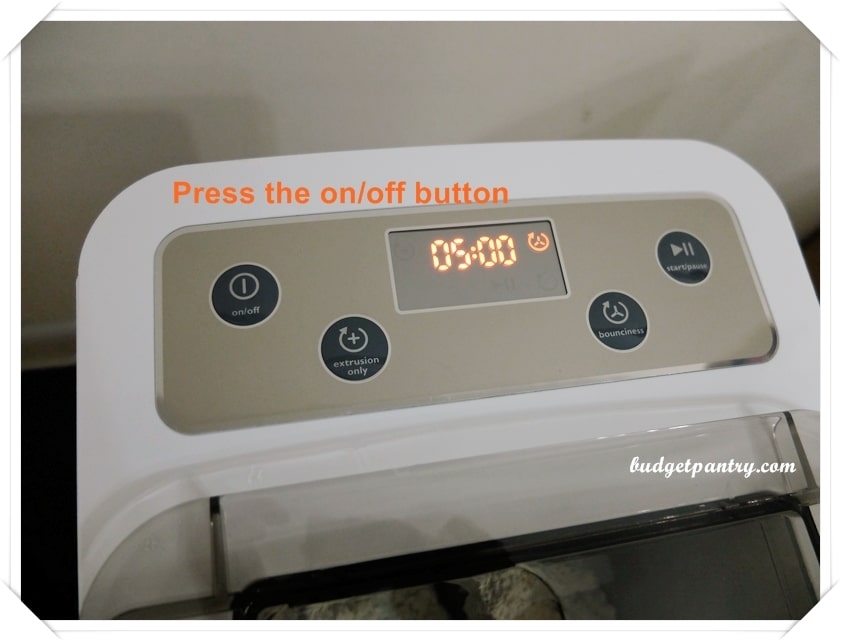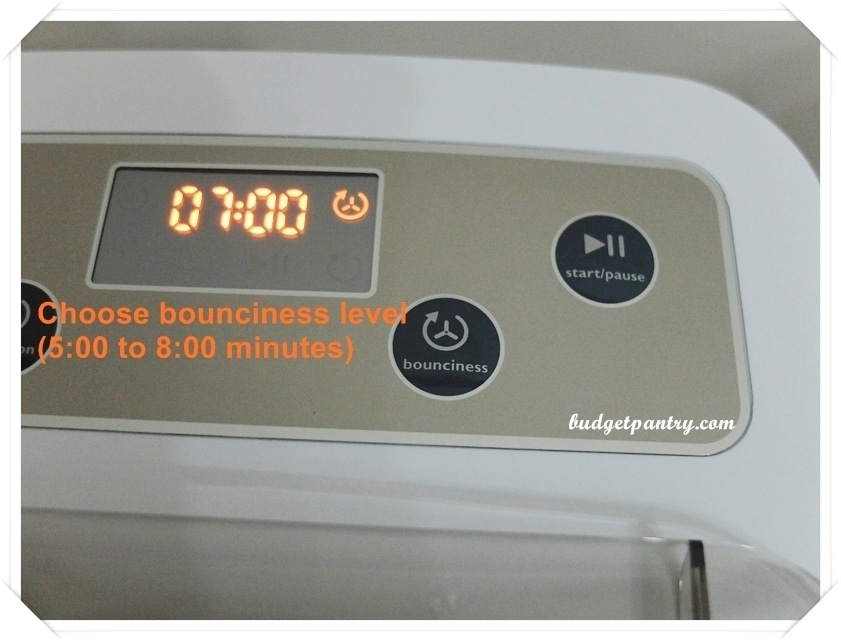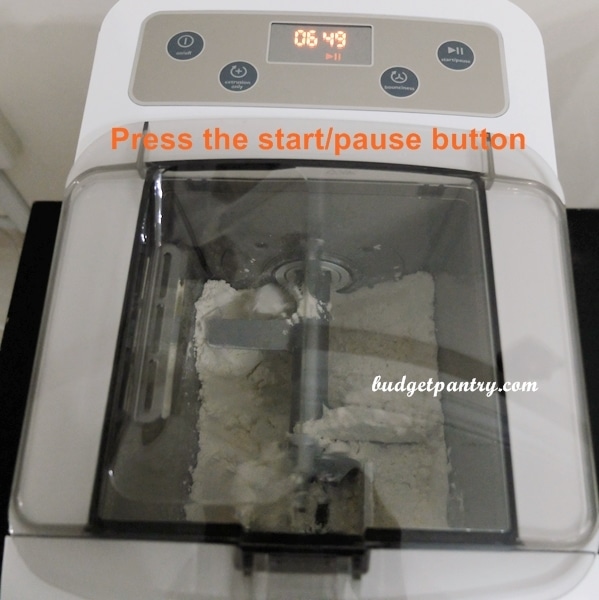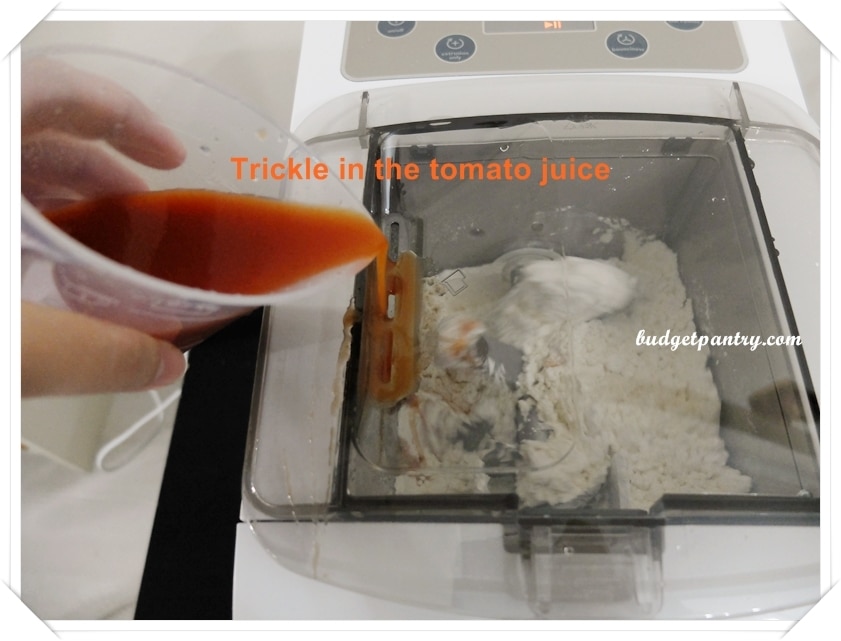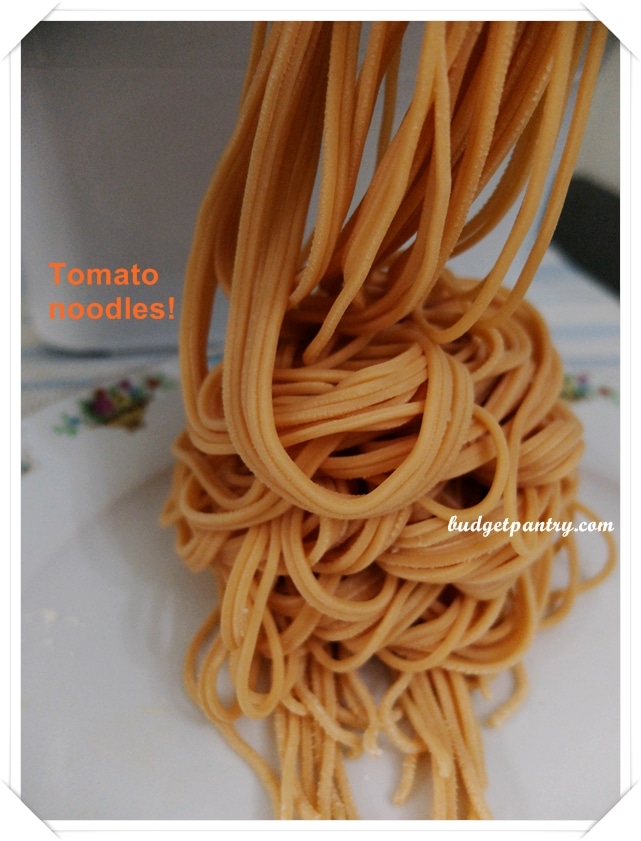 Easy or what? The noodle maker comes with four attachments to make Penne, Angel Hair Pasta/Mee Kia, Fettuccine/Ban Mian, and Spaghetti/Yellow Noodle. I used the Spaghetti/Yellow Noodle attachment for these tomato noodles. There is also no need to weigh flour and measure liquid as Philips also provides two containers- one for flour (just fill to the brim!) and one for liquid (fill to indicator).
What about the washing up, you ask? All need-to-wash parts are detachable and almost non-stick for easy washing. The tiny noodle holes of the attachment seem tricky to wash, but use the special cleaning tool for easy one-push cleaning. Basically, there is a separate 'cover' for each noodle attachment with needle-like protruding tips. So all you need to do is clasp the 'cover' to the round noodle attachment, give it a push, and most of the dough will come out. I used a toothpick to clean it even further. I also really like it that there is a 'drawer' to store all the noodle attachments and cleaning tools.

And now for the recipe! I was craving some noodles in hot soup as it is the ultimate comfort food.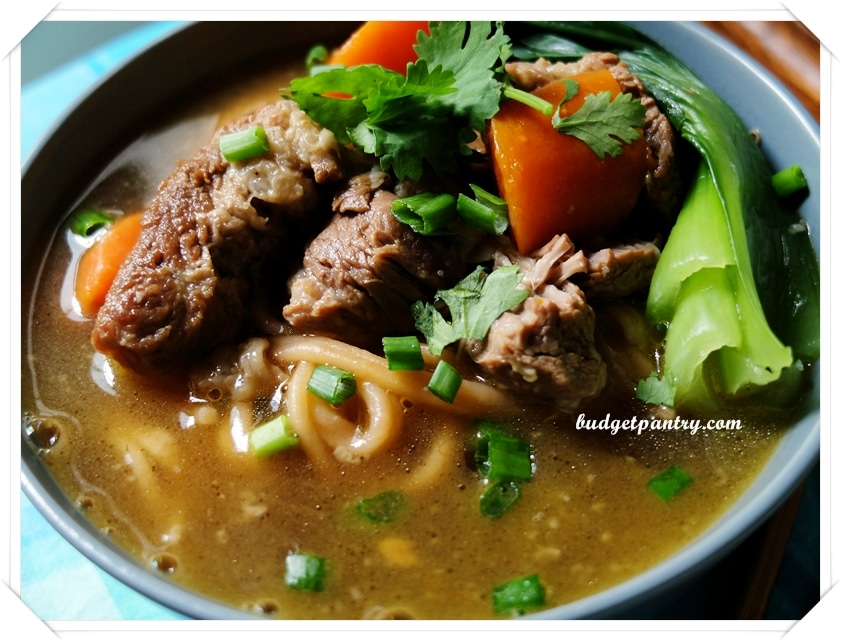 The first dish that I thought of was Taiwanese Beef Noodles. As the husband doesn't take beef, I substituted with pork collar. Pork shoulder/collar is the best part for slow cooking. The bits of fat melt to create a fork-tender texture that leaves you wanting more! The recipe might seem long but you don't really need to do a lot. Most of the cooking time is effortless- just leave it on the stove top to cook.
How to resist this again? The hearty broth is so rich and flavourful that my aunt said we should set up a stall selling this. This kinda reminds me of soup kambing, but much lighter. I really like how the slippery tomato noodles went with this! You can also choose to have this with spaghetti, ban mian or even mee kia.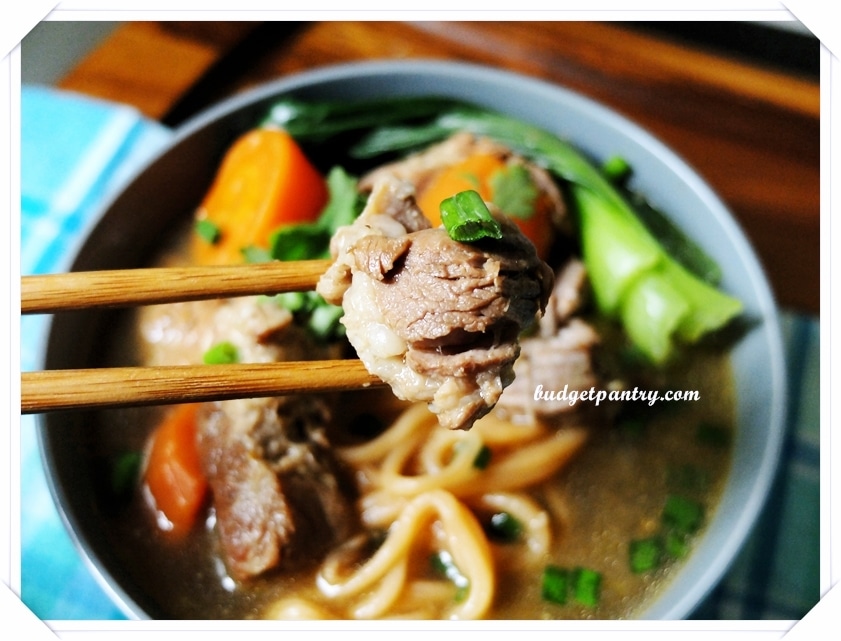 p/s- I bought ready-packed mixed spices for $0.50. This is what it looks like:
Stewed Pork Noodle Soup
Serves: 5
Total cost per serving: $2.15
What I used:
For the meat and broth
600g pork collar, cut into 1-inch chunks
2.2 litres water (1.2 litres + 1 litre to use later)
6 tablespoons light soy sauce
6 tablespoons Chinese cooking wine (hua diao jiu)
1 teaspoon dark soy sauce (runny type)
1 tablespoon spicy bean paste (dou ban jiang)
1 tablespoon brown sugar
5 slices ginger, about 1-inch across
3 cloves garlic, smashed with the back of your knife
1 bunch spring onions (cut the green part finely and set aside. smash the white part with the back of your knife)
1 small packet Chinese spices (see picture in the blog post)
1 carrot, peeled and cut into chunks
Parsley for garnish
Any green leafy vegetables, blanched and set aside
1 tablespoon oil
For the tomato noodles (if using Philips Noodle Maker. if not just buy ready-made)
500g plain flour
85ml tomato juice
Steps:
1. Bring a pot of water to boil, quickly blanch the pork, remove and set aside. Discard water. Wipe the pot dry.
2. Heat the oil, sauté ginger, garlic, white part of spring onion for 2 minutes. Add the packet spice, brown sugar, 1.2 litres of water, light soy sauce, Chinese cooking wine, dark soy sauce and spicy bean paste. Bring to boil.
3. Add the pork back to the pot. Lower the heat, simmer, covered, for 1.5 hours. Add the carrots. Cover the pot again and continue to cook for half an hour. If using the Philips Noodle Maker, make your noodles now! After 2 hours of cooking time, the water would have reduced considerably and the meat would be fork-tender. The gravy should be pretty salty.
4. Add the remaining 1 litre of water. Bring to boil. Do a taste test. If too salty, add more water. Strain the broth through a sieve and discard the unwanted bits.
5. In a separate pot, place one portion of noodles in a sieve and dunk in boiling water for 20 seconds. Quickly remove and run under tap water. Return to pot and cook for another 30 seconds. Be sure to keep twirling the noodles with chopsticks to keep things going.
6. To serve, place cooked noodles in a bowl, top with vegetables, some meat and carrots, then ladle boiling soup over. Top with chopped spring onions and parsley.
How much I spent:
$7.92 for pork collar
$0.50 for packet spice
$1.25 for flour (noodles)
$0.30 for carrot
$0.60 for vegetables
Everything else from my pantry