Slow Cooker Shark's Fin Melon Pork Rib Soup 鱼翅瓜排骨汤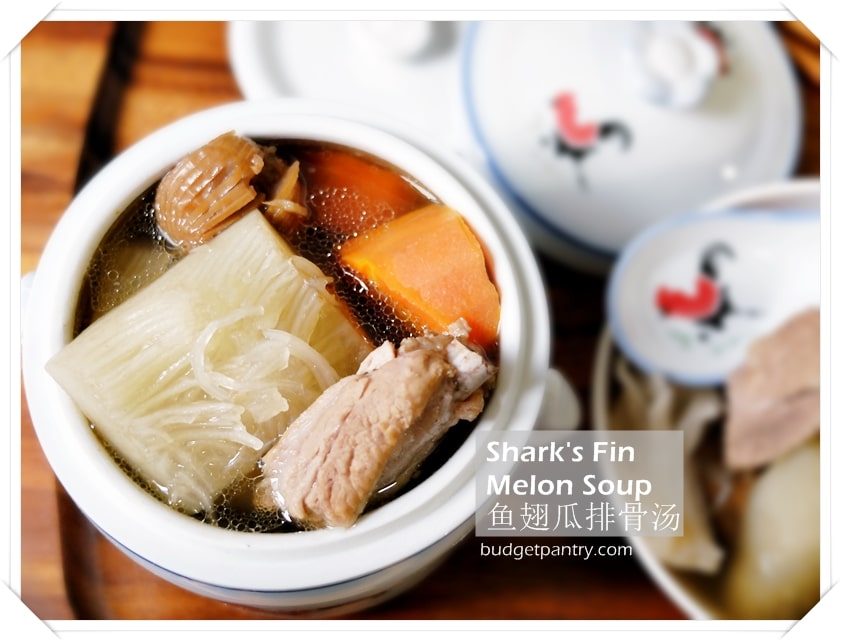 Shark's fin melon is a popular ingredient (a type of squash) used in Chinese soups. It is so named because it breaks apart into slivers resembling shark's fin as it cooks. Its name on Wikipedia is so scientific ("Cucurbita ficifolia").. if you're not from Asia, I wonder if you've heard of this melon?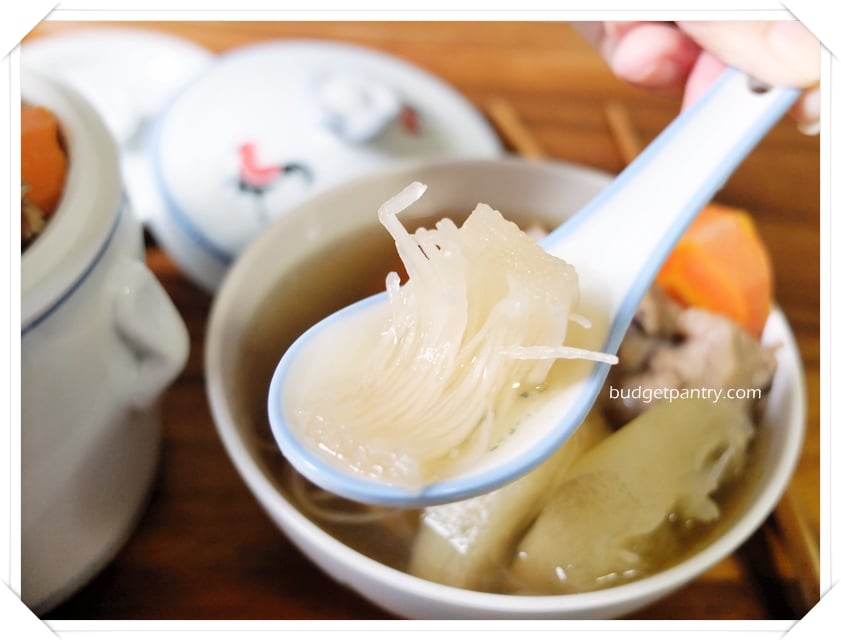 The melon is said to decrease blood sugar and good for diabetics. It is commonly used in slow cooked soups but Kenneth has also put up a recipe on his blog.. for roasting! I have never even heard of roasting shark's fin melon (whole!) and will have to try it some time.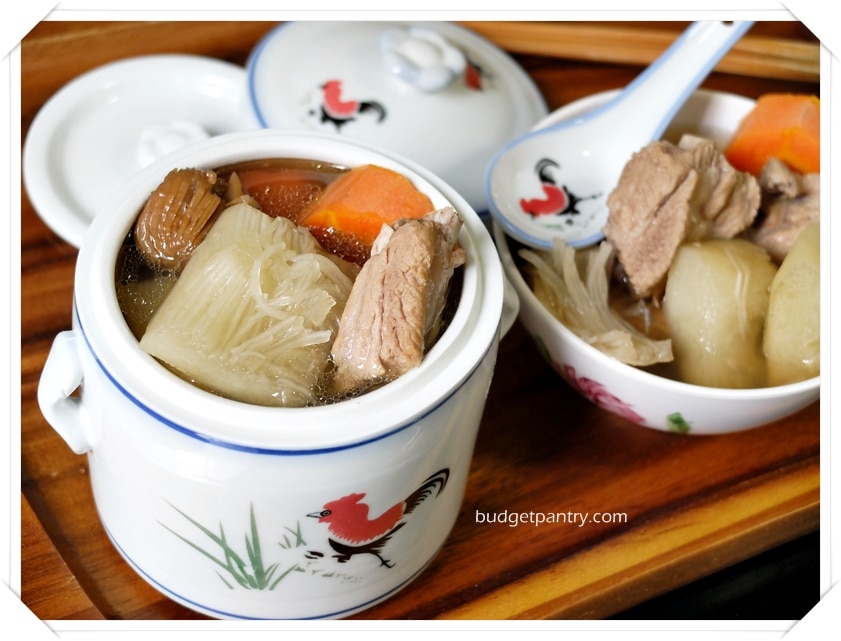 Wan Chai, the Hong Kong cafe at IMM, does a good version of shark's fin melon soup. Their soup usually comes free with the steamed rice dishes. Jason really loves it and has suggested on (wayyy) too many occasions that I cook it. Ok, since I had my slow cooker out that week, I decided to buy some shark's fin melon and cook him this cooling soup.
The soup is really easy to prepare if you have a slow cooker. Ok, it's really easy to cook even if you don't have a slow cooker. You can cook it on the stove too. First bring to boil, turn down the fire and simmer for at least two hours. The taste is mild at first but as you simmer, the flavour of the melon, pork ribs, carrots and honey dates really come together. I chose not to add dried cuttlefish or red dates as I didn't want to overpower this delicate soup. My entire family loves it.
Apart from soup, how else do you cook shark's fin melon? Let me know by leaving a comment below!
Slow Cooker Shark's Fin Melon Pork Rib Soup (鱼翅瓜排骨汤)

(budgetpantry.com)
Serves: 3-4 as part of a Chinese meal
Total cost per serving: $2.80
What you need:
2 litres hot water
500g fresh pork ribs
500g shark's fin melon, peeled, seeds removed and cut into 1-inch chunks
1 large carrot, peeled and chopped into chunks
2 honey dates
Salt to taste
Steps:
Clean the pork ribs and scald in boiling water for 2 minutes. Remove from pot, wash under tap water, pat dry then set aside.
Place the melon, pork ribs, carrots and honey dates into your slow cooker. Cover with the hot water.
Switch your slow cooker to "auto-shift" and cook for 7 hours or "high" for 4 hours. Add a pinch of salt to taste, before serving.
How much I spent:
$8.50 for fresh pork ribs
$2.40 for shark's fin melon
$0.40 for carrot
Everything else from my pantry