Pregnancy: Why I'm choosing GAIA Natural Baby Organic Skincare for #ChuaBeeBee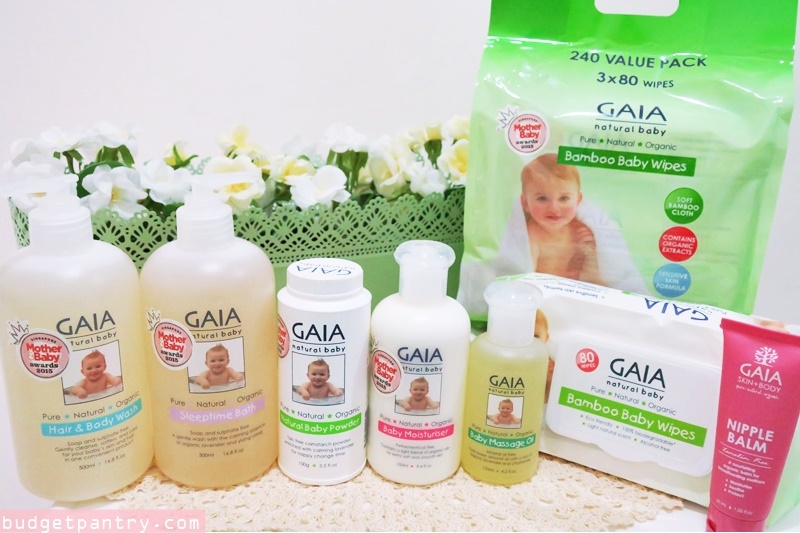 When it comes to choosing baby skincare, I make sure I choose the best I can afford. My baby's discomfort isn't worth the few dollars I save on products that I will be using directly on her skin. Faced with a multitude of baby skincare and bathing products in the market, I eventually decided on a trusted brand: GAIA.

I was concerned about harsh ingredients which may cause skin irritation and rashes. And I am even more concerned because Jason has always had an eczema problem. When I was growing up, I, too had bouts of unexplained skin itchiness, but they weren't bad enough to warrant medication.
When KKH's head of Dermatology Service told me that eczema can be genetically-passed down (I saw him for my extreme itchiness around 29 weeks), I started looking around for natural and organic baby products. I needed something that is suitable for sensitive skin, eczema-friendly and kinder on Chua Bee Bee. So glad I found GAIA Natural Baby! Their tried-and-tested products are winners of multiple prestigious awards voted by mothers throughout the years. Click on the image to view the entire GAIA Natural Baby range: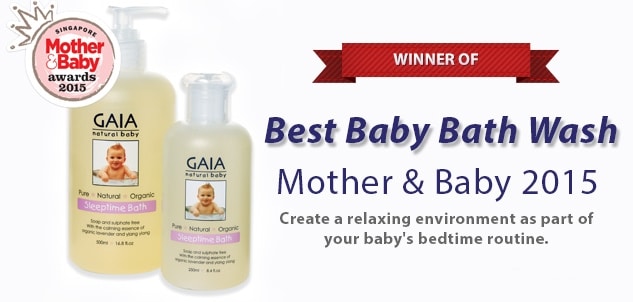 These are some of the GAIA products that I've chosen for my baby girl:
1. GAIA Natural Baby Hair & Body Wash, 500ml (with fitted pump)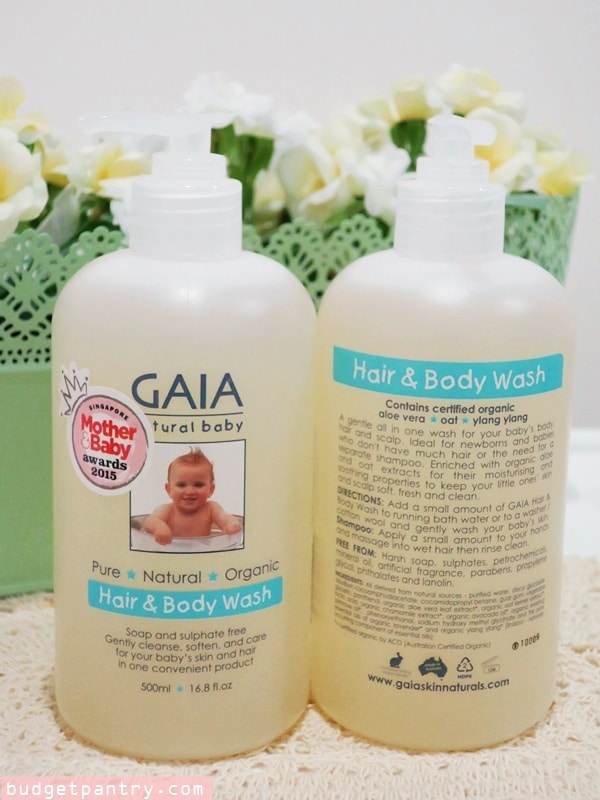 I love big bottles! One bottle like this could last us months as we only need a few drops per bath. The best part is that you only need one product to cleanse baby's hair, scalp and skin. Use it on your newborn, toddler and even the whole family! Also available in 200ml bottle. (Link)
2. GAIA Natural Baby Sleeptime Bath Wash, 500ml (with fitted pump)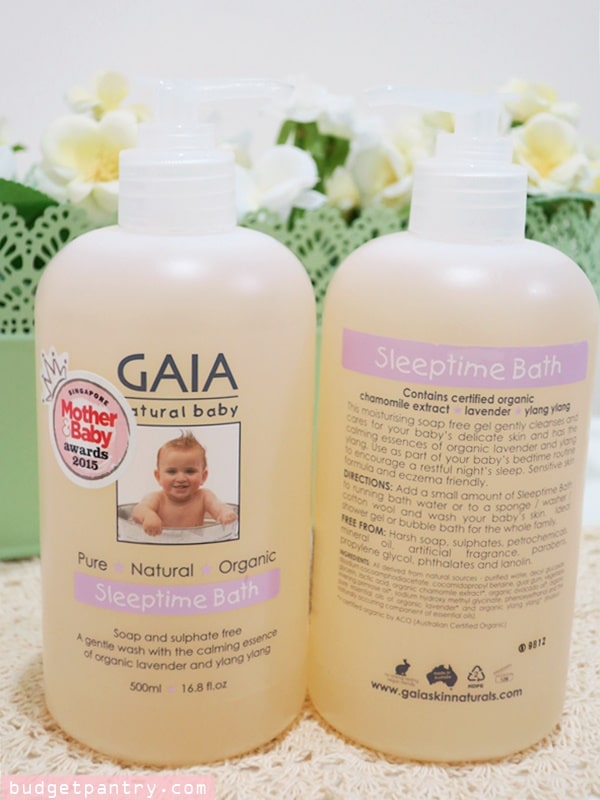 I'm looking forward to using this to help Chua Bee Bee settle into a daily routine. With a calming blend of lavender and ylang ylang pure essential oils, babies should recognise the scent as a sleep association when used before bedtime. Also available in 250ml bottle. (Link)
3. GAIA Natural Baby Powder, 100g


Talc-free and made of cornstarch powder, GAIA Natural Baby Powder keeps baby's skin drier for longer and reduces nappy rash. I've ordered extra bottles for my whole family and tossed the other popular baby powder we used to use! One of the few talc-free organic baby powder brands around. (Link)
4. GAIA Natural Baby Moisturiser, 250ml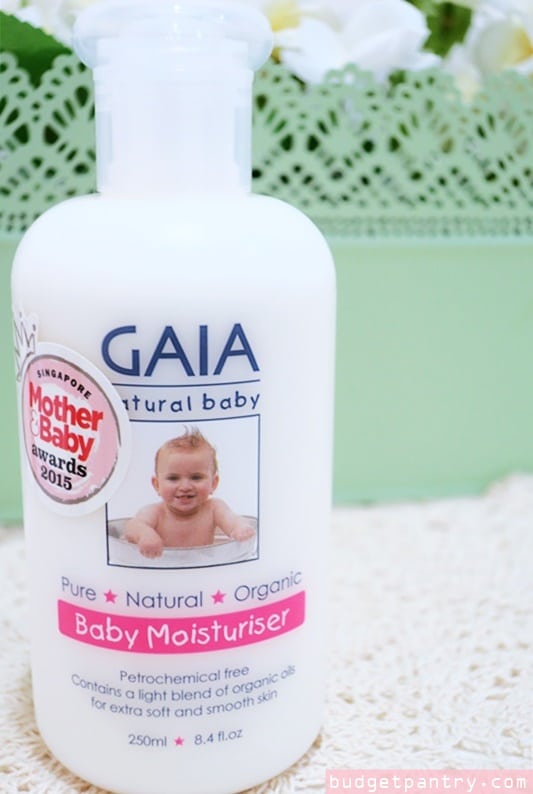 Winner of 'Favourite Organic Moisturiser' in the CozyCot Parenting Awards, this is free from mineral oil and ingredients such as petrochemicals that may cause itchiness and irritation. Can't wait to use this on my chubby baby to keep her skin and little bottom soft and smooth! (Link)
5. GAIA Natural Baby Massage Oil, 125ml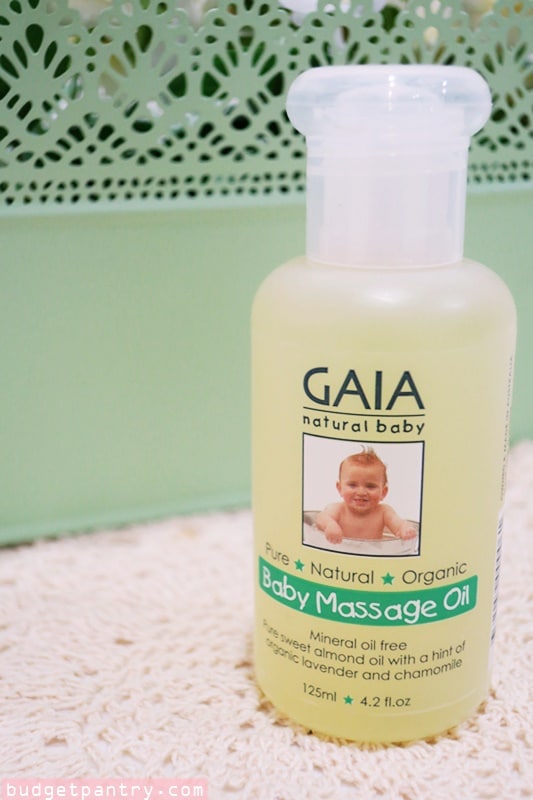 Parent-craft nurses tell me that infant massage is a great way to bond with baby and this cold-pressed sweet almond oil is just perfect to use! The best part? No oily residue and smells really good too.. I'm using on my pregnant belly now! (Link)
6. GAIA Bamboo Baby Wipes, 240pcs Value Pack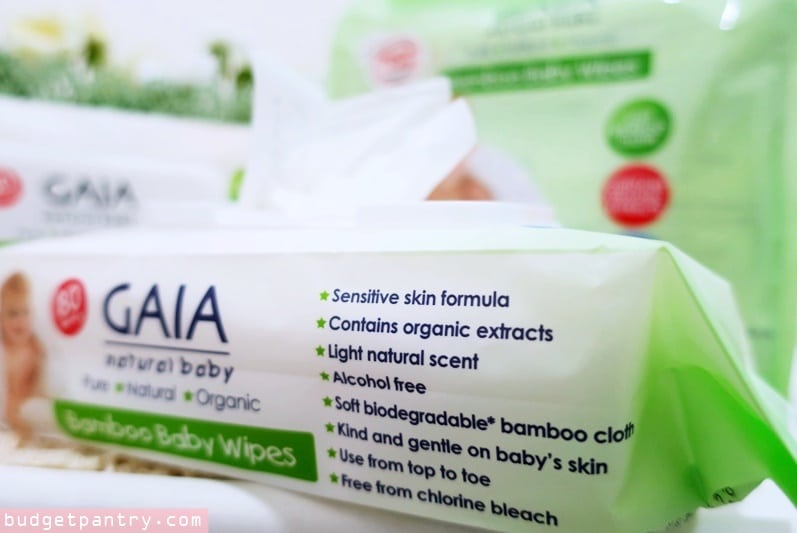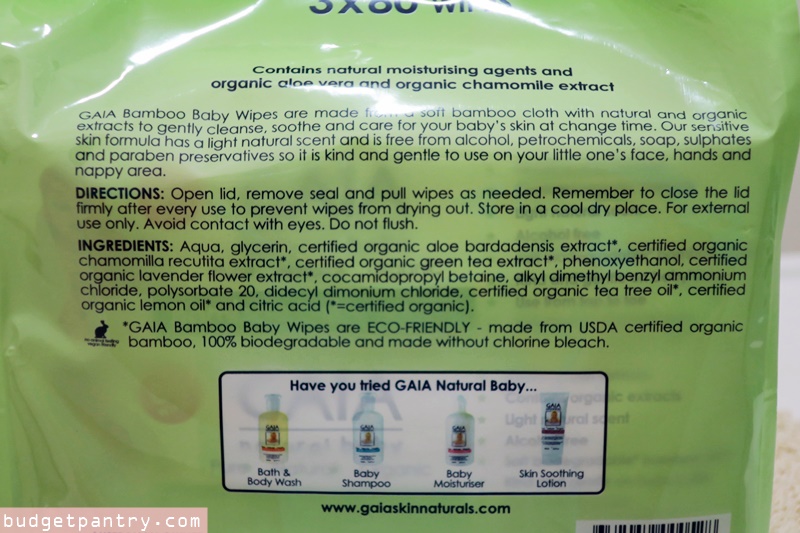 Winner of 'Best Organic Baby Wipes' in the Mother & Baby Awards! Bamboo is 60% more absorbent than cotton, so these wipes are thick, incredibly soft, doesn't tear easily and you end up using fewer pieces as a result. Most importantly, it doesn't irritate baby's skin as it's 100% organic, free from alcohol, petrochemicals, soaps, bleach, chlorine, sulphates and paraben preservatives. (Link)
7. GAIA Pure Pregnancy Nipple Balm, 40g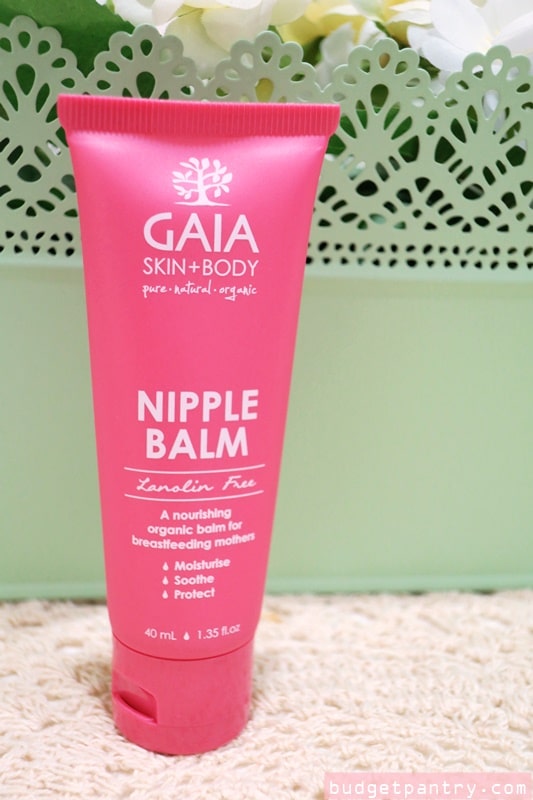 Ok this is for me! Moms-to-be can already use this during pregnancy to prepare for breastfeeding. When baby is born, apply after every feed to condition nipples for latching. It's made from pure, edible organic oils, including sunflower and avocado, so there is no need to rinse before feeding. (Link)
**********ALSO READ**********
NEW! Review on HANIL UV Sterilizer: https://budgetpantry.com/hanil/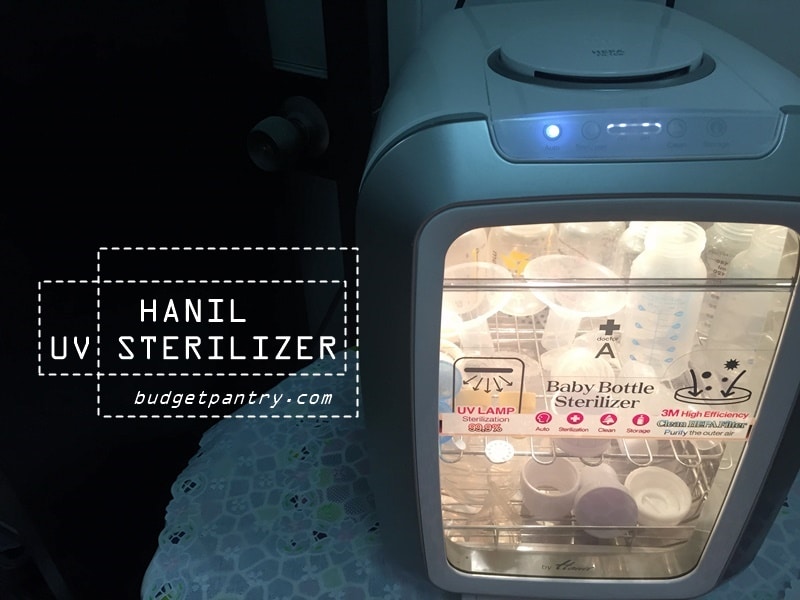 ******************************
Disclaimer: I received the GAIA range for review purposes and received no monetary payment for this review.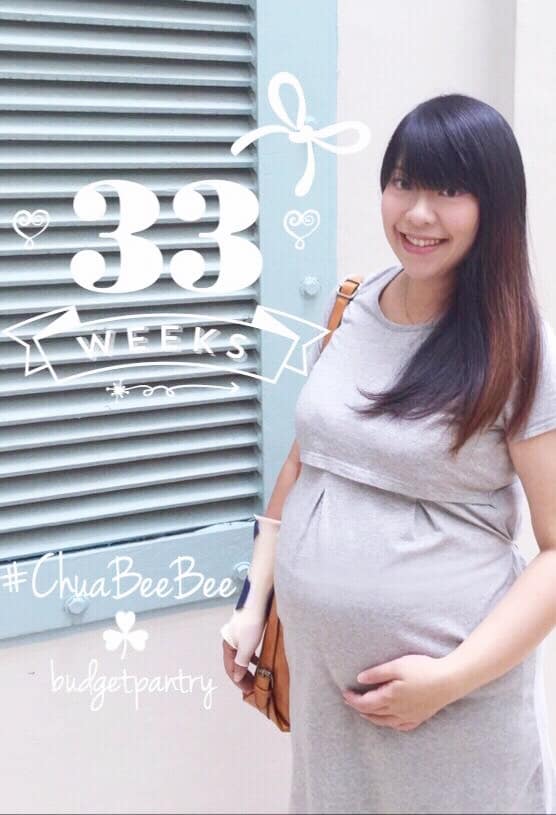 Me and #ChuaBeeBee at 33 weeks! Come read our journey together:
Pregnancy: The big reveal!
Pregnancy: The first trimester scans… I saw an empty womb on my first scan
Pregnancy: The second trimester – harmony test and gender reveal!
Pregnancy: The second trimester – 20-week anomaly scan + gestational diabetes scare
Pregnancy: The third trimester 4D scan – I saw Chua Bee Bee's cute little face!
Pregnancy: Mount Alvernia Hospital – Maternity Tour & Estimated Bill Size 2016
Pregnancy: Bellybuds! Playing music for your baby in the womb
FY2016 Budget: Is the government giving us an extra $3K into the Child Development Account?
The third trimester: Tips for changing your gynae at Week 35
Pregnancy: When you wrist hurts like nobody's business (De Quervain's Tenosynovitis)
How to bake your own chunky chocolate lactation cookies
Pregnancy: Week 39 – Low amniotic fluid and an eviction notice!