Homemade cod fish fingers for kids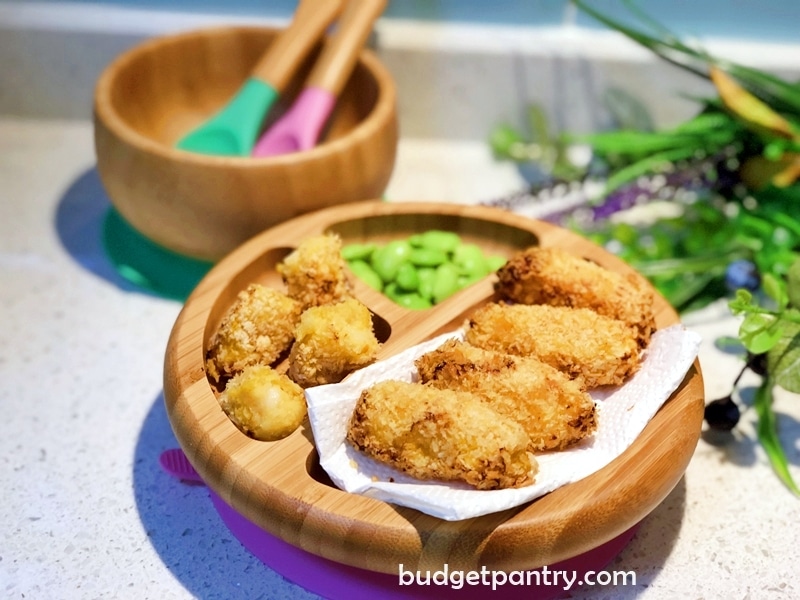 Many parents find it a challenge to introduce fish to their kids' diet. If your kid looks forward to fish at meal times, you really deserve a pat on the back!
I have come to realise that in many instances, texture, rather than taste, has a huge impact on whether a child likes a particular food or not. As an example, Amber isn't a big fan of fish when I cook it in porridge, or mix it with rice. Why? Because there are no contrasting textures for her – everything is mushed together!
But when I airfry salmon and flake them on top of whole wheat pasta (she loves fusilli) and homemade pasta sauce, she laps everything up happily.
Recently, I've discovered an even better way for her to love fish: Make fish fingers! Whenever I make these, she feels like it's her birthday. They're that good! You can choose to make it with or without the extra panko (or crushed crackers) coating outside, but kids do love that extra crunch. Here's how the two versions look like: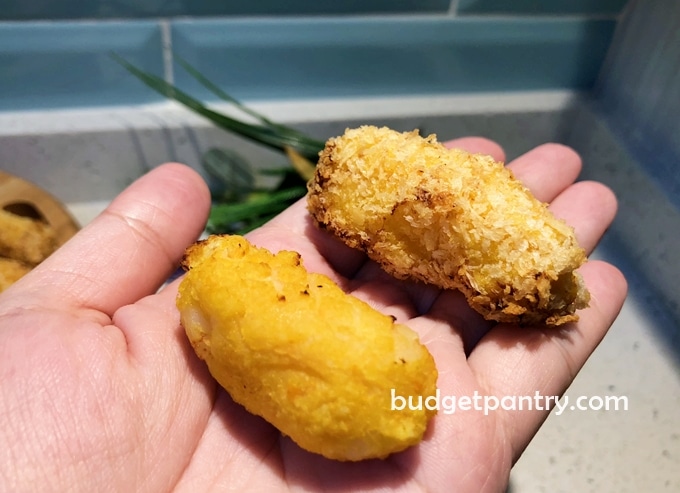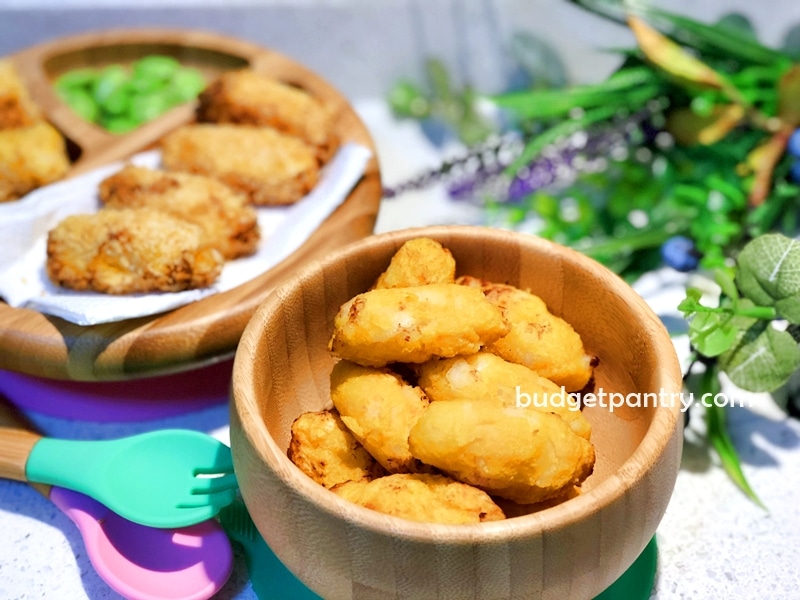 I know you would ask if this recipe works for salmon, or other types of fish. Yes, yes, it does. But cod has a really fragrant flavour when cooked, and it's absolutely delicious. That said, I have made it with salmon too, she loves it all the same. I think the sweetness of the carrots and cauliflower, plus the bite of the breadcrumbs negate any ill feelings she has over fish :)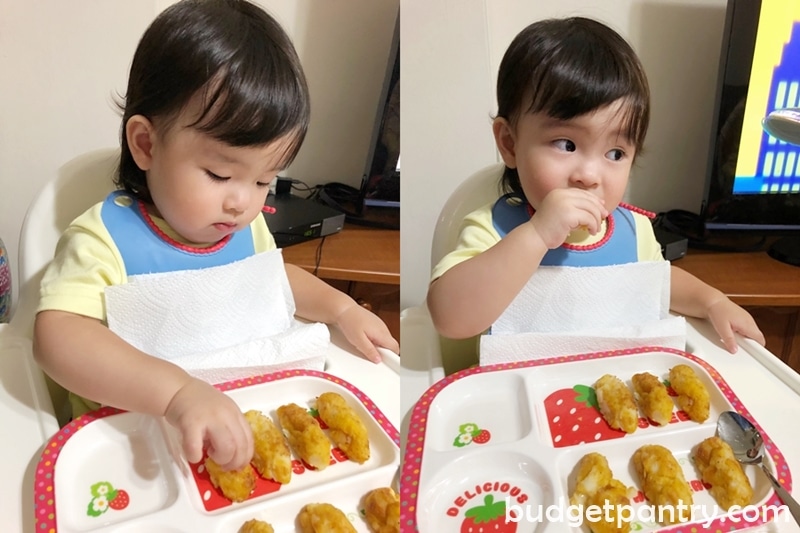 Another question I know you would ask is: Must I precook the fish before adding it to the mix? Technically, you don't have to, because the heat from the airfryer or pan would easily cook the fish. But when preparing fish dishes for Amber, I ALWAYS, ALWAYS precook. So that I can flake the cooked fish with my fingers and feel for any bones before mixing everything together. Some bones are so tiny, they're embedded within the fish meat.
In case you prefer to use crushed crackers over panko, here's the brand I like to use (it actually tastes better than panko):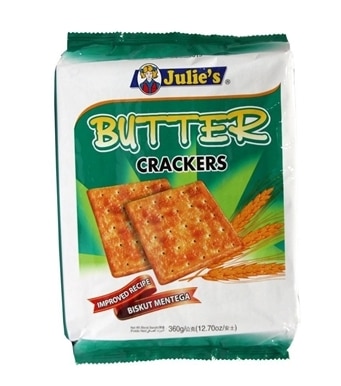 So here you go. I hope this recipe helps your little one accept fish. Share this recipe if you think it could help a mummy or daddy in need!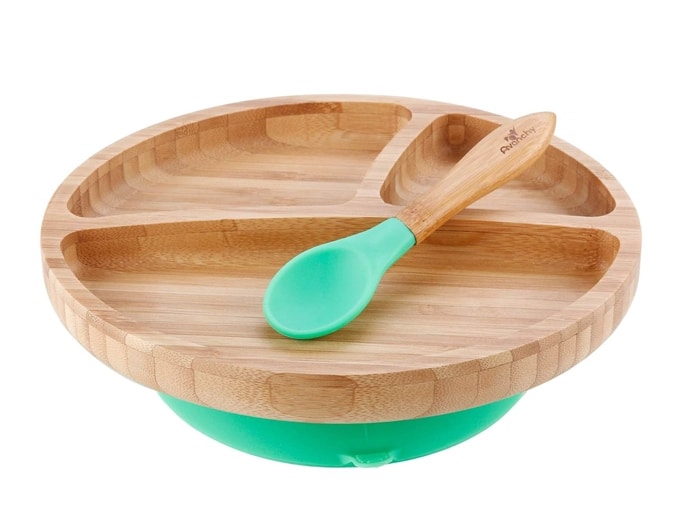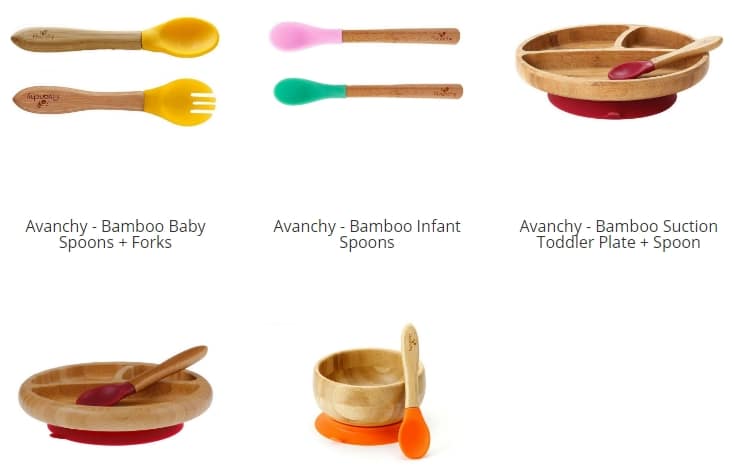 Tip: Click here to see my other baby food recipes. Will be adding more soon :)
Homemade cod fish fingers
(budgetpantry.com)
Makes approximately 20 fish fingers
What you need:
200g cod fish or salmon
300g cauliflower, broken into florets
1 small carrot, peeled and chopped into chunks
2 tablespoons panko bread crumbs or crushed crackers, to mix in
3 tablespoons panko bread crumbs or crushed crackers, for coating
1 teaspoon butter (optional but it makes quite a difference to the taste)
Sprinkle of salt (for adults, if needed)

Steps:
Steam the cauliflower and carrots together for 15 minutes, or until tender enough to poke through with a fork. Drain the water and pat dry with kitchen paper. Place in a food processor or blender (I use a handheld blender) to mash. It's ok to have some lumps, and it shouldn't be too wet (it will be difficult to hold its shape). Set aside.
Steam the cod or salmon for 6 minutes or until cooked (depending on thickness of your fish). Pat dry with kitchen paper. When cool enough to handle, use your fingers and break up the fish into flakes, feeling for bones, before adding to the cauliflower and carrot mash.
Add the butter and 2 tablespoons breadcrumbs or crackers. Shape into fingers, and coat with a layer of bread crumbs.
If airfrying: Preheat to 185C. Spray the fish fingers with a little oil and AF for 10 minutes.
If panfrying, fry in batches until golden.
TIP: You can also add chopped corn to the mix for extra sweetness. For the adults' portions, season with some salt (if desired) before cooking.
If you like my posts and updates, or would like to be informed of baby/cooking-related giveaways and promos from time to time…..
Like my Facebook page or follow @budgetpantry or @chuabeebee on Instagram! Yes, I just started an Insta account for CBB too!