Kid-friendly chicken quinoa casserole with mashed potatoes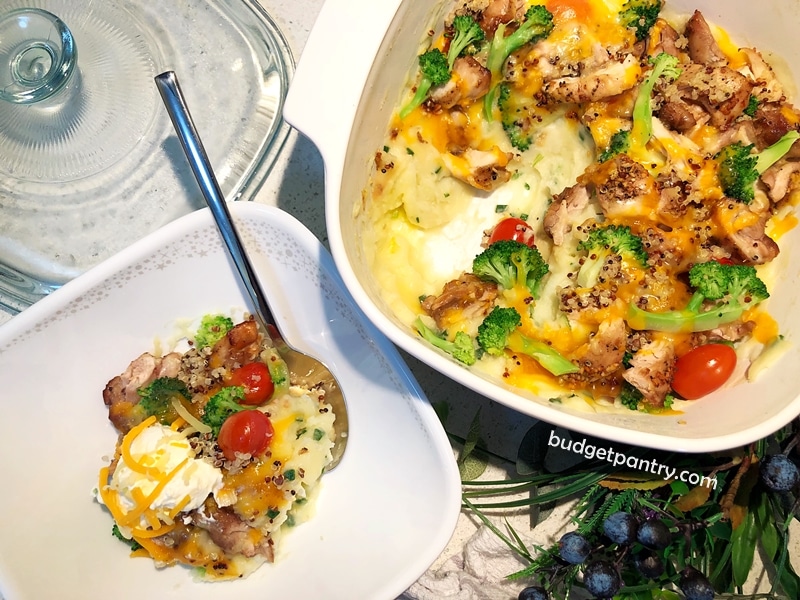 Before we know it, we're in the final month of the year! It's crazy how fast the year has gone by. This year, I'm thankful for the chance to explore different recipes for cbb, and I feel really lucky that she welcomes my creations with her open arms mouth!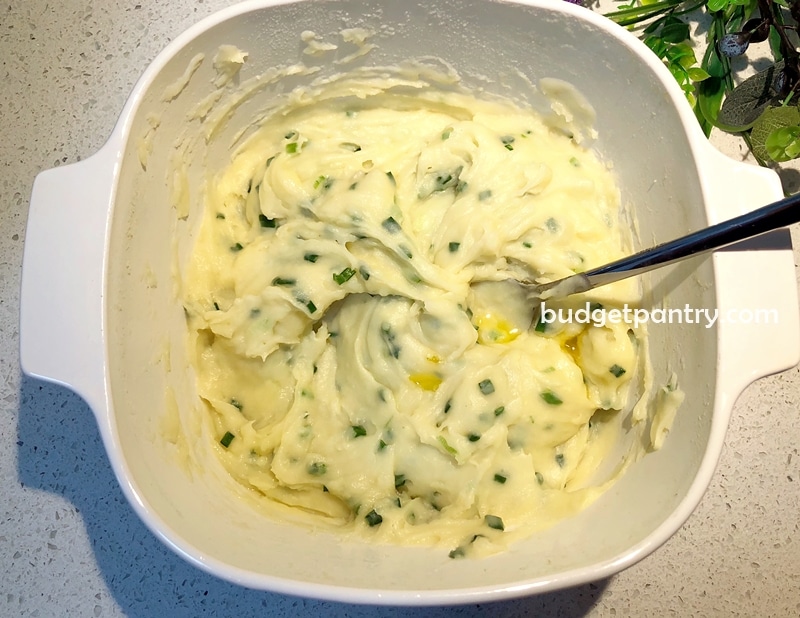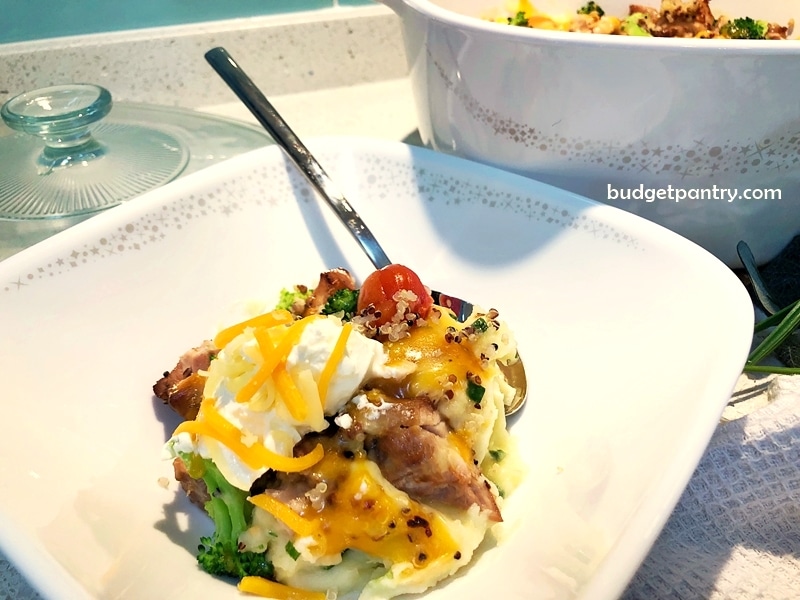 I've always believed that coming up with new recipes for kids aren't really difficult – I mean, what can they eat right? Lai lai qu qu also those few things. The core ingredients are the same fish, meat, veg, rice.. it's just the presentation and textures that are different.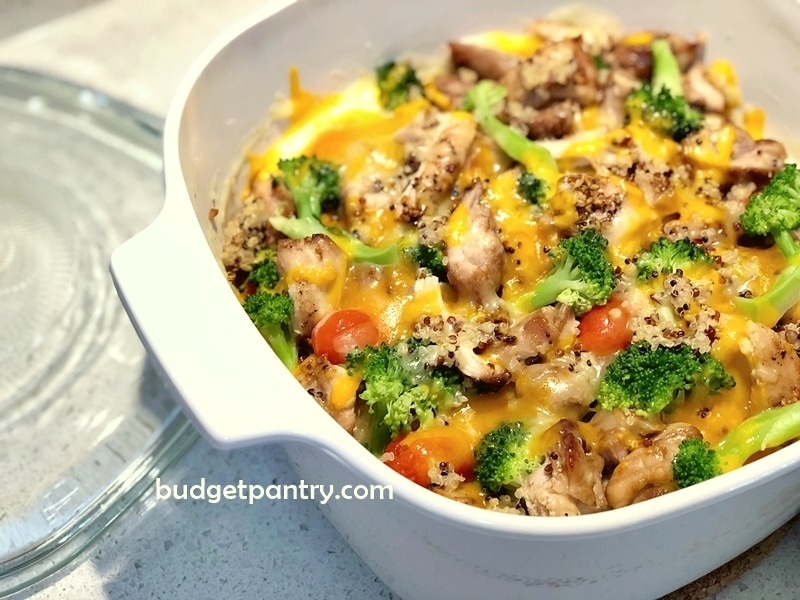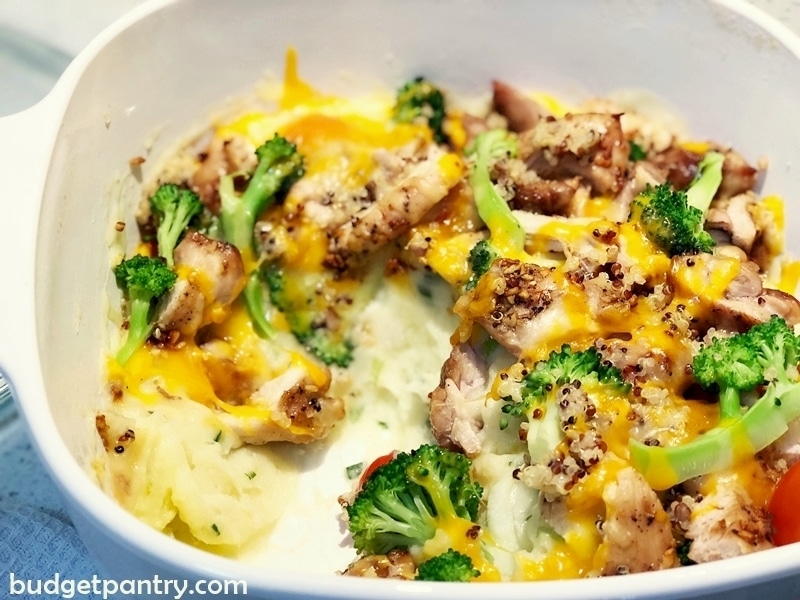 I could easily use these ingredients to cook a chicken, broccoli and potato soup and serve them with rice… cbb loves her soups but it's also nice to create something different for her. So instead of chunky potatoes I decided to blend them into a creamy mash, then add some quinoa cos she loves to chew, and of course we can't leave out the protein (chicken) and vegetables (broccoli and cherry tomatoes).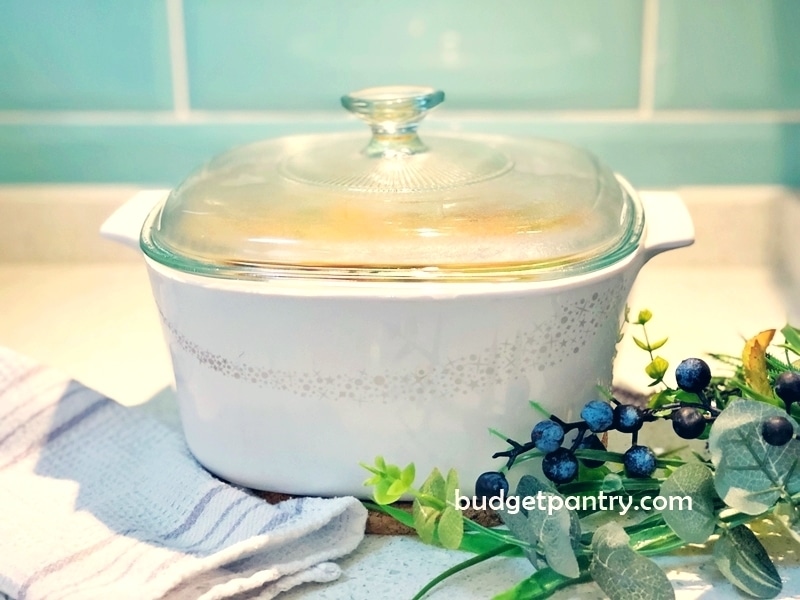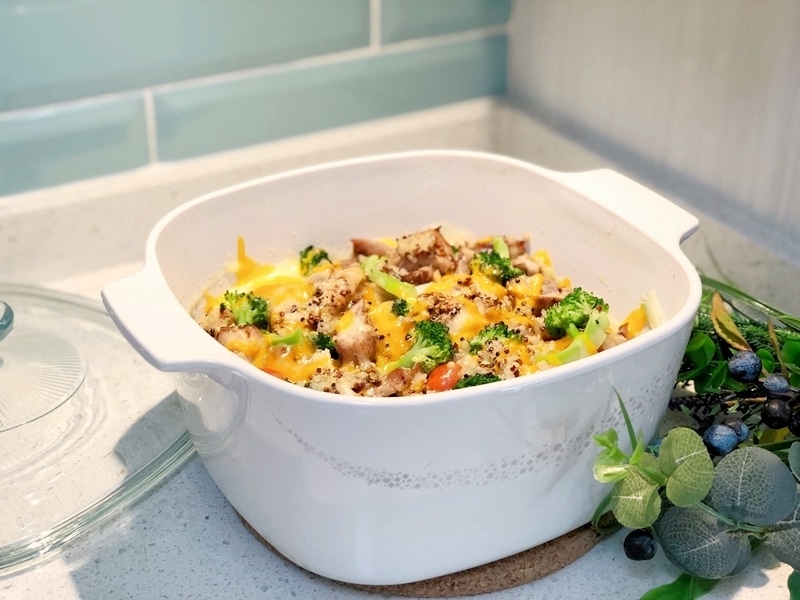 I love cooking this dish in my CorningWare® casserole. Did you know that CorningWare® can go straight from the freezer to stovetop or oven? Yes, you don't need to worry of the glass shattering due to a sudden change in temperature. Made of a revolutionary glass ceramic material called Pyroceram®, CorningWare® was developed by scientists to protect the nose cone of the space shuttle from incredible and extreme temperature changes. It comes with a 10-year warranty for the base vessel and 2-year for the lids against thermal breakage too.
CorningWare® has always been a large part of my childhood memory; my 82-year-old aunt is an ardent fan – her CorningWare® still cooks well for the past 50 years. CorningWare® proudly celebrates her 60th anniversary in 2018.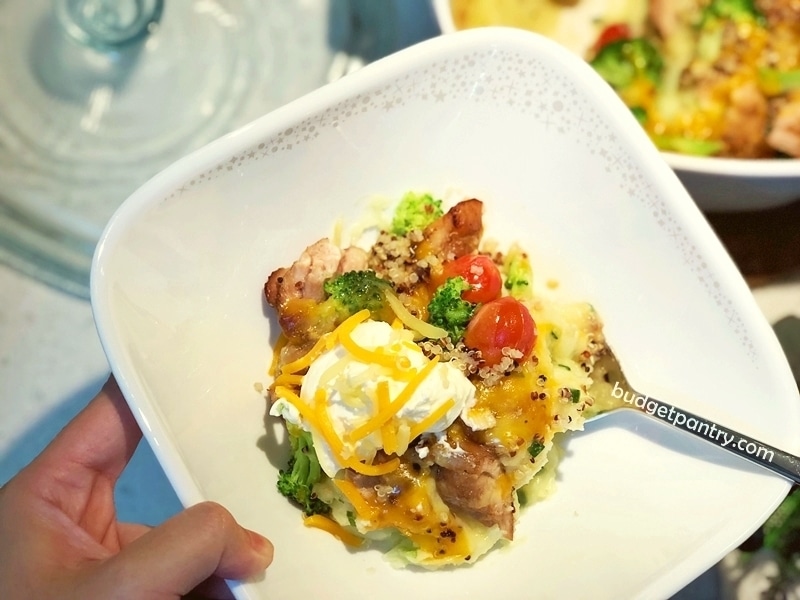 I served this dish in our Corelle® dinnerware, which is made through a unique patented hub lamination process that thermally bonds three layers of glass; core glass in the middle with top and bottom layers of very clear 'skin' glass. The lamination results in glass dinnerware that far exceeds the normal strength possible for any single glass composition. I love it that it's super durable and non-porous, resistant to permanent staining, breaking and chipping – Corelle® is backed by a one-year warranty against chipping, crazing, and cracking.
The design featured here is called 'Moonlight'. Take advantage of the year-end promotions now to fill up your kitchen!
Tip: Click here to see my other baby food recipes. Will be adding more soon :)
Kid-friendly chicken quinoa casserole with mashed potatoes
(budgetpantry.com)
Serves 3 adults and 1 baby
What you need:
5 russet potatoes, peeled and cut into chunks
2 boneless chicken thigh or breast, each about palm sized
2 handfuls of cooked broccoli florets, either blanched or steamed
1 cup cooked quinoa (cook half cup raw quinoa according to package instructions)
100g shredded cheddar cheese
Seasonings for mashed potatoes
25g butter
1 tablespoon mayonnaise
1 tablespoon sour cream
1 tablespoon snipped spring onions
Half tablespoon salt (can omit for kids)
Marinade for chicken
1 tablespoon sesame oil
2 tablespoons low sodium soy sauce
Half tablespoon sugar (can omit for kids)

Steps:
Make the mashed potatoes: In a large oven-proof casserole, cook peeled potatoes in boiling water till tender, about 20 minutes. If you can push a fork through the potato, it's done. Drain the water and return casserole to stove for about a minute to cook off the excess water. Mash in the same pot with a hand-held blender till creamy and smooth (or simply use a fork, whisk or masher), then add all seasonings for the mashed potatoes (above).
Cook the chicken: Marinate chicken with sesame oil, low sodium soy sauce and sugar for half an hour. Air fry for 12 minutes at 180C, or pan fry till done. Allow to cool and cut into bite-size pieces.
Assemble and bake: In the casserole with mashed potatoes, top with cooked quinoa, broccoli and chicken pieces. Add shredded cheese and bake for 15 minutes at 200C till cheese melts.
TIP: You can substitute chicken with other meats, or use meat balls! If cooking quinoa in a rice cooker (I use half cup raw quinoa to 1.5 cups water), add in the broccoli in the last five minutes to cook together.
If you like my posts and updates, or would like to be informed of baby/cooking-related giveaways and promos from time to time…..
Like my Facebook page or follow @budgetpantry or @chuabeebee on Instagram! Yes, I just started an Insta account for CBB too!