Pregnancy: Bellybuds! Playing music for your baby in the womb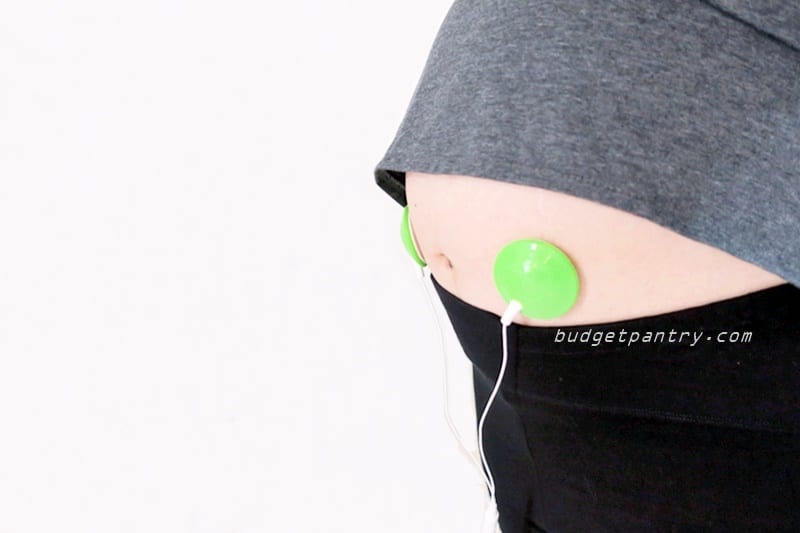 According to various studies, there are many reasons to play music to babies. Interestingly, music is said to help turn breech babies if you position headphones on the lower part of your belly. Bellybuds may be able to help us do so more effectively. What are BellyBuds? They're flat earphones which can be adhered to your belly as you play music to your baby. And you can do it lying down, standing up, when driving, taking the bus, doing household chores….. whenever you want.

Why play music to baby?
Building memories and familiarity
At about 20 weeks in the womb, a baby's hearing is already fully developed. At 30 weeks from conception, memories start to form. So that's why mummies tell me now it's time to start playing music to Chua Bee Bee, so that when she cries and fusses when she's out, she can be soothed by the same music. I think I will start playing Jason's voice to her (yes, you can record sounds and voices through the BellyBud app) because it is already obvious how she much she loves her dad! Whenever Jason comes home and talks to her at around 9pm, she gets crazily excited when she hears his voice.. bouncing, vibrating, making huge waves, like she's saying, "Hey!!!!!!! It's dad!!!!! *somersaults*" She's probably 50% as excited when I talk to her, maybe like, "Oh. Hi." What is this?! Like this fair ah? LOL.
Helping to turn a breech baby
According to one midwife's collection of breech turning techniques, playing music, preferably with headphones placed low down on mummy's uterus could help turn baby's head. The same article suggests having daddy talk to baby low on the uterus to ask baby to turn.. and in many cases baby will respond to him. It has something to do with babies preferring deeper-sounding voices. With BellyBuds, I can play music AND also have Jason pre-record his voice to play to Chua Bee Bee when he's not around.
Aiding and stimulating brain development
Prenatal sounds form an important developmental component because they provide a foundation for later learning and behaviour. Many studies say that music stimulates the growth of brain structures and connects many activated brain areas. Plus, listening to the same music together creates bonding and sharing experiences. Bellybuds has a special audio splitter that allows mummy to listen to the same song that's playing on baby's headphones, at the same time.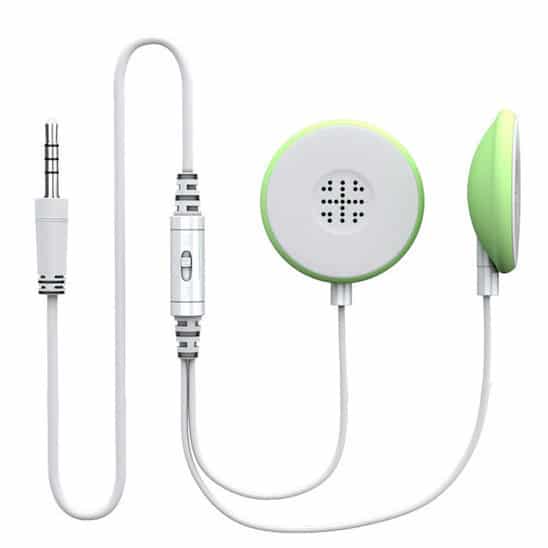 How to use
1. Plug BellyBuds into your phone or any standard digital music player
2. To use without adhesives, just tuck them into your pants for support
3. To use with the provided adhesives, belly should be free of lotions and oils so they stick on correctly
4. You can select 'Pre' and 'Post' natal settings when using BellyBuds – be sure you choose the 'pre'-natal setting as it has a lower maximum sound level that's safe for an unborn child
See product for full details.
My experience
I tested out BellyBuds after my gynae encouraged me to play music to Chua Bee Bee. I love the fact that the headphones can be adhered to my tummy so I'm not stuck to my bed the whole time and I'm hands-free to do other things, like blogging and cooking! And after removing them, there's no annoying sticky feeling.
My favourite part is that I can download the VoiceShare by WavHello app (instructions in box!) which allows me and anyone to record messages, upload music and even create playlists to share with Chua Bee Bee. Yes, anyone around the world (like grandparents overseas or a travelling dad) can have the same access to the app and record voice messages for your baby.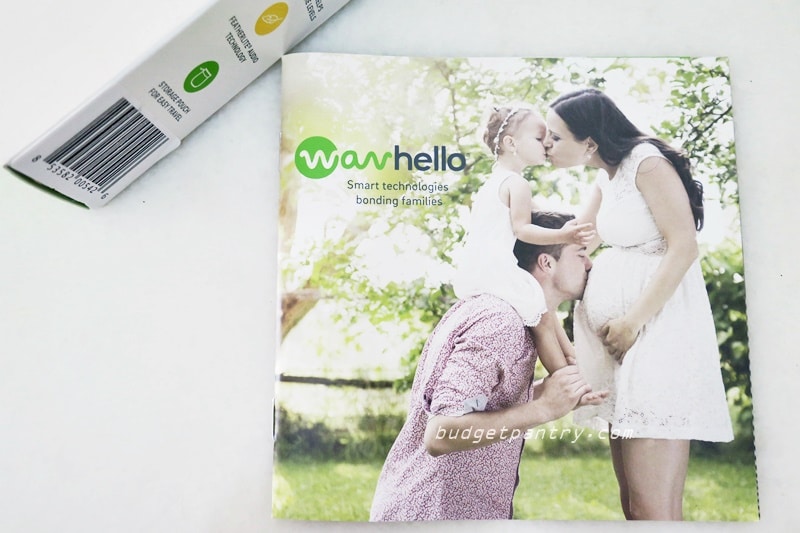 VoiceShare by WavHello features:
1. Create specialised messages, lullabies and playlists to share with your little one
2. Share songs, messages and playlists with anyone, anywhere
3. Receive original recordings from loved ones to share with baby
4. Download music, meditations and more from the WavHello digital library
Apart from at home, I use BellyBuds in the office too! This is when I do my editing/writing and listen to what Chua Bee Bee is listening to at the same time.
Where to buy
BellyBuds is available on My Miracle Baby (http://www.mymiraclebaby.com.sg). Enjoy FREE delivery within Singapore for orders S$45.00 and above. Plus, get 10% off your first order!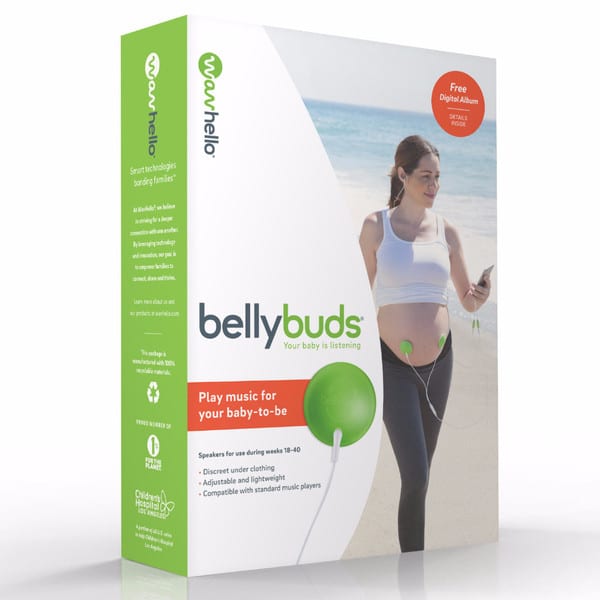 ———————————————-
Disclaimer: I received a set of BellyBuds for review purposes and received no monetary payment for this review. All opinions and comments on my blog are my own unless you bribe me with a lot of money, cash only. But until now I haven't accepted any bribes yet which is worth trading my 良心 for to say something is good when it sucks. Unless you really got a lot of cash to spare, like A LOT, 收买我吧.
Next:
FY2016 Budget: Is the government giving us an extra $3K into the Child Development Account?
Pregnancy: Why I'm choosing GAIA Natural Baby Organic Skincare for #ChuaBeeBee
The third trimester: Tips for changing your gynae at Week 35
Pregnancy: When you wrist hurts like nobody's business (De Quervain's Tenosynovitis)
How to bake your own chunky chocolate lactation cookies
Pregnancy: Week 39 – Low amniotic fluid and an eviction notice!
Previous posts:
Pregnancy: The big reveal!
Pregnancy: The first trimester scans… I saw an empty womb on my first scan
Pregnancy: The second trimester – harmony test and gender reveal!
Pregnancy: The second trimester – 20-week anomaly scan + gestational diabetes scare
Pregnancy: The third trimester 4D scan – I saw Chua Bee Bee's cute little face!
Pregnancy: Mount Alvernia Hospital – Maternity Tour & Estimated Bill Size 2016