Airfried Mushroom Prata Puff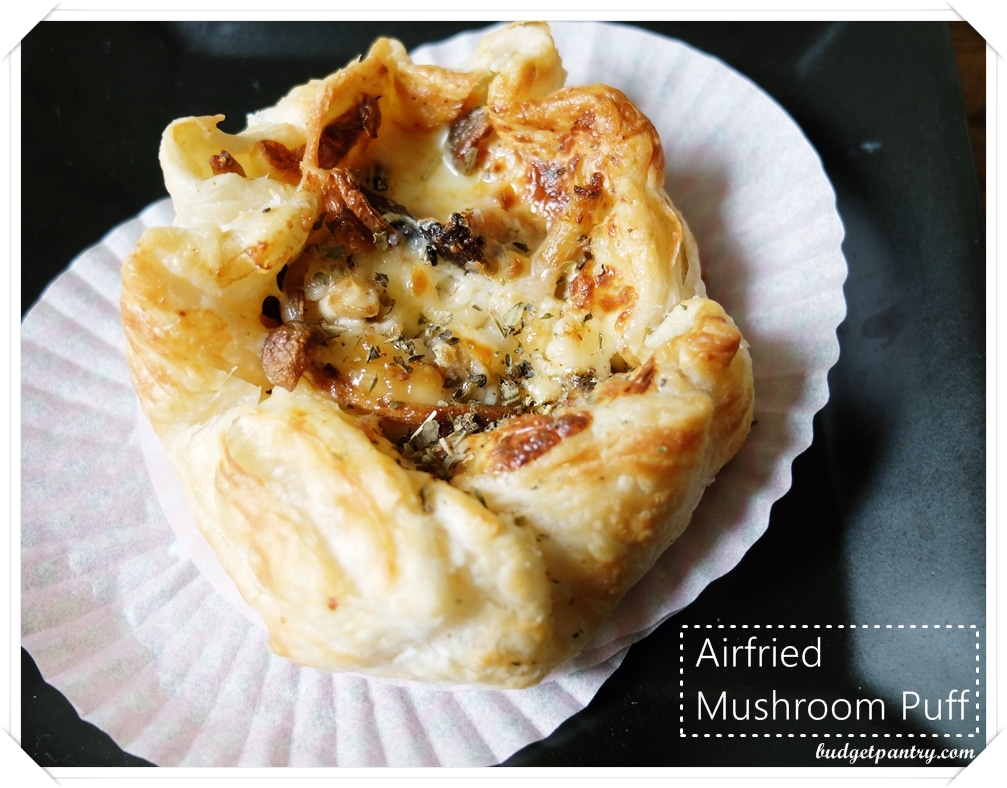 For me, one of the best things to eat is a warm, crispy, flaky pastry filled with savoury mushrooms and melted cheese. Imagine my joy when I discovered I could have "pastries" in any form, with any filling sweet or savoury anytime I wanted, straight from my Philips Airfryer. The "pastries" are in inverted commas because…….. I make them with Chinatown Frozen Prata.

(grabbed from Chinatown Corporation's website- I use the plain ones in green packaging)
These delicious puffs were a result of three things: laziness, budget and sunshine. It was a pretty Saturday morning where I am usually too lazy to cook. There is normally no one at home (the two old ladies like to go OG shopping on Saturdays) and the husband WILL be sleeping. I rummaged my kitchen in search of anything I could put together without "wasting" an ingredient. For example, if there's a brand new package of mushrooms in my fridge, I won't open it just to make a snack. I would be putting myself in a position where I'll have to use up those mushrooms quick or have them go bad.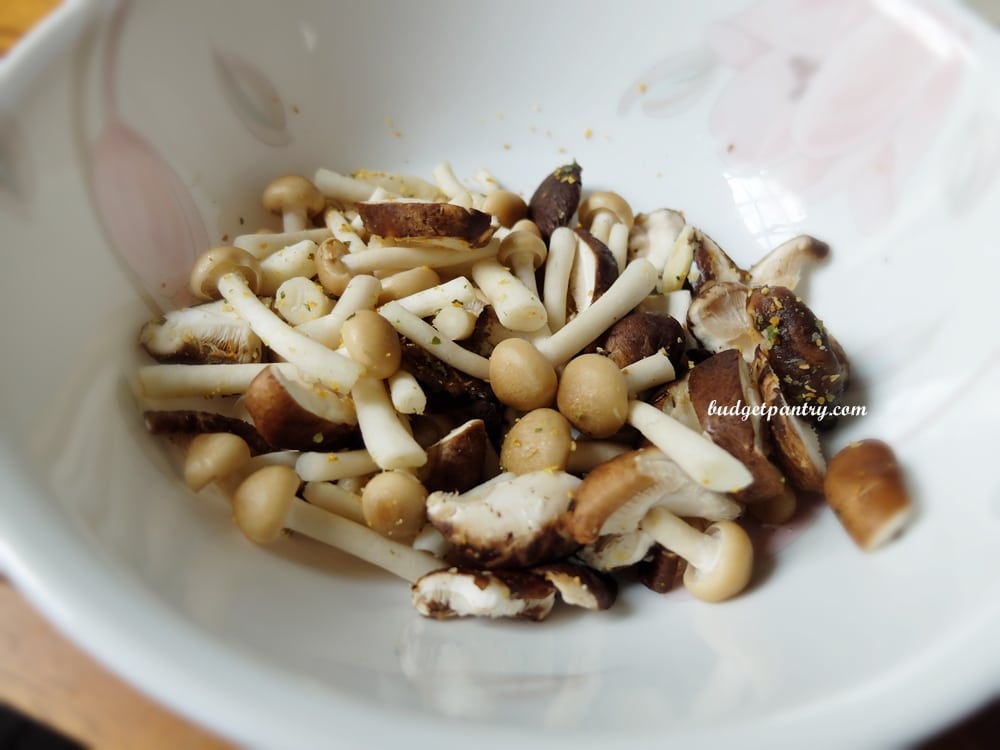 And that was what happened that day. I had some mushrooms left over from the Japanese Mushroom Hot Pot which had to be used up. And then I had frozen prata. And mayo. And THERE WAS SUNLIGHT. These days, when I cook, I take a picture. If the light was bad, sometimes I don't cook because I can't take a picture. Does that make sense?
You could do these a few ways: add a drop of flavoured oil and toss it with the mushrooms, a sprinkle of paprika, some cheese, have it twisted closed beautifully or simple haphazardly gathered up for a open-faced puff.. the variations are endless. You could also make banana/ apple strudel puffs using these frozen prata which I will share in another post!
For now, I think it's time to savour these amazing mushroom puffs.. done in less than 10 minutes!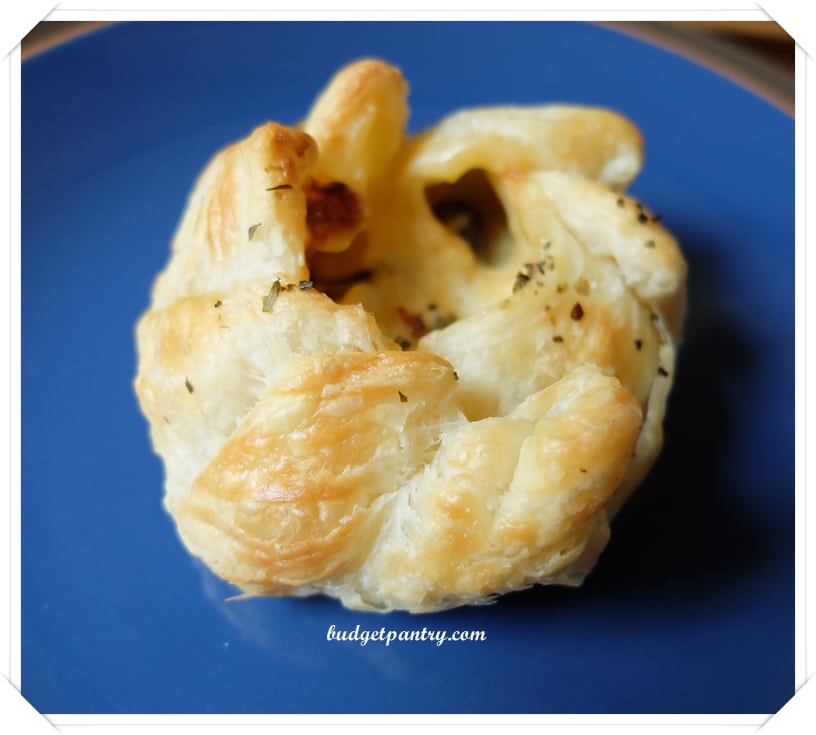 Airfried Mushroom Prata Puff
(budgetpantry.com)
Serves 2
Total cost per serving: $0.50
What you need:
2 pieces Chinatown frozen prata
An assortment of mushrooms, cleaned (shitake, brown and white beech)
A sprinkle of Italian herbs
A dash of garlic seasoning
2 teaspoons mayonnaise
Spray of oil
Steps:
Preheat your Airfryer to 180C. Remove the frozen prata from the plastic sheets and thaw at room temperature till ok to stretch. Very fast, about 2-3 minutes!
In the meantime, chop the cleaned shitake into smaller pieces and combine with the beech mushrooms. Sprinkle the Italian herbs and garlic seasoning if using.
Stretch the prata a little to loosen it, then spoon the mushroom filling in the center. Gather the sides together and top with a dollop of mayo. It doesn't really matter if you don't twist it close beautifully. They can be open-faced.
Spray on some oil on top and airfry for 5 minutes til crispy and bubbling.
How much I spent:
$0.54 for prata ($8.20 for a pack of 30)
$0.40 thereabouts for mushrooms- you really need just a little
Everything else from my pantry