Stir Fry XO Sauce Seafood Noodles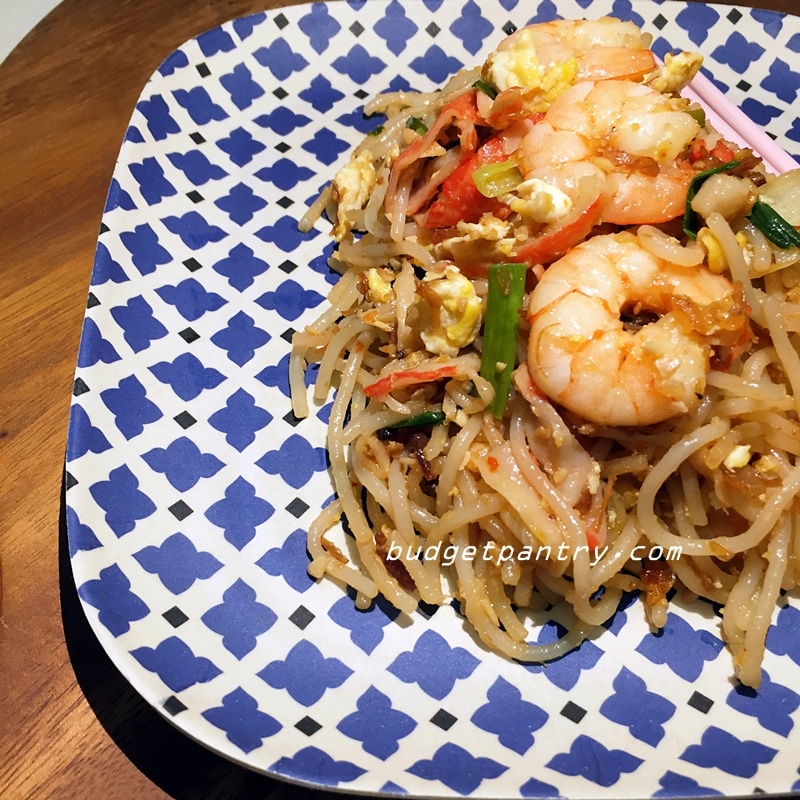 Now that CBB is out, my love for cooking has increased exponentially. Why? Because whatever time I spend in the kitchen now is luxury. I mean, I do have some other bit of me-time throughout the day, but those 30-minute sessions alone with my Medela don't count.

I used to plan menus weekly so I know exactly what to cook, but nowadays plans get thwarted by cries for milk, clean diapers, hugs and comfort. So when I found a tiny pocket of time to cook, I jumped at the chance. With the thick bee hoon I ordered over the weekend, I decided to cook Jason's favourite XO sauce noodles.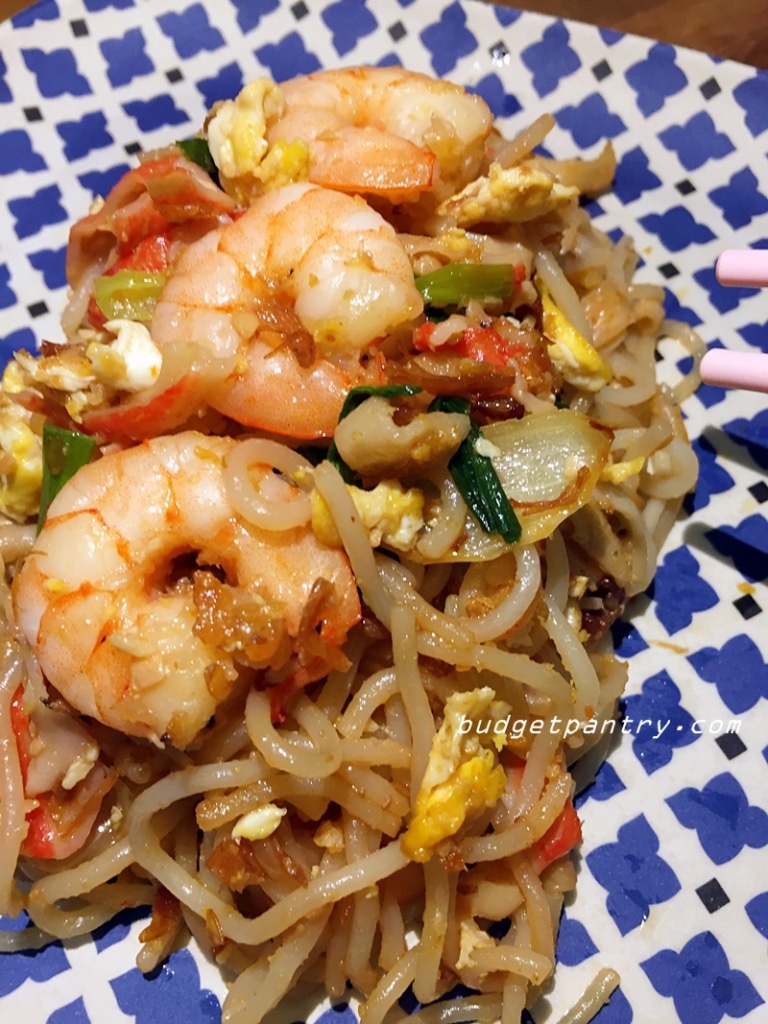 He loves everything with XO sauce, but XO sauce alone is not enough. I always find XO sauce on its own lacking in flavour.. ironic as it may sound, but to me XO sauce tastes quite boring despite its premium ingredients. One secret ingredient I like to add to my XO sauce dishes is crispy shrimp floss. I got mine from Yue Hwa, but you can also use any other shrimp floss or even fish floss. It's a really good booster to savoury dishes. Try it!
Stir Fry XO Sauce Seafood Noodles
(budgetpantry.com)
Serves 4
What you need:
500g thick bee hoon (粗米粉)
12 prawns, shelled
8 pieces crab sticks (shredded) or 100g crab meat
2 eggs
1 yellow onion, sliced
2-3 stalks spring onions, sectioned
1 teaspoon minced garlic
2 tablespoons olive oil
Mix together sauce ingredients:
4 tablespoons XO sauce
3 tablespoons crispy shrimp floss
2 tablespoons light soy sauce
1 tablespoon oyster sauce
4 tablespoons water
Steps:
Submerge the thick bee hoon in hot water for 10 minutes, then rinse in a colander under running water. Drain and set aside.
In a wok, heat up the olive oil and fry onion and garlic until fragrant. Add in the prawns and crab sticks/crab meat and fry till prawns turn pink. Add in the sauce ingredients and fry for one minute.
Making sure your wok is very hot, toss in the thick bee hoon and stir fry to make sure it's coated with the sauce. I used a pair of chopsticks to mix.
Make some space in the wok and crack in the eggs. Wait 10 seconds before combining everything together. Lastly, add the spring onions, mix well and serve.