My baby girl at 12M27D – will time please slow down?
My baby girl is now one year old…. Whaaaaaaa!
It suddenly hit me in the past 2 weeks that she has grown so much. Can time stop here for a year? She's so cute now I don't want her to be a terrible two haha.

She surprises me every day with the new words she has picked up. Two weeks ago, I was wearing a printed top and babywearing her. She pointed to my top and went 'bird bird, bird bird'! I was so surprised! And then there was the time in Daiso where she wouldn't stop saying, 'duck duck!' after seeing a yellow ducky toy on the shelf.
From then on, her vocabulary has increased at lightning speed and she can speak close to 20 words meaningfully now. She is learning to stand on her own and walk without holding on to things. She is afraid to fall but she's been trying these few days. She is starting to be curious about her surroundings and the outdoors, and has taken an interest to birds and little animals.
The first thing she does every morning isn't asking for milk, but fetching me my specs which I place near the top of my pillow. And after that she comes around and nestles in my arms for a few moments. But once I start to go away (and leave her with her dad) to make milk, she goes mad. Like how am I supposed to get you your milk otherwise?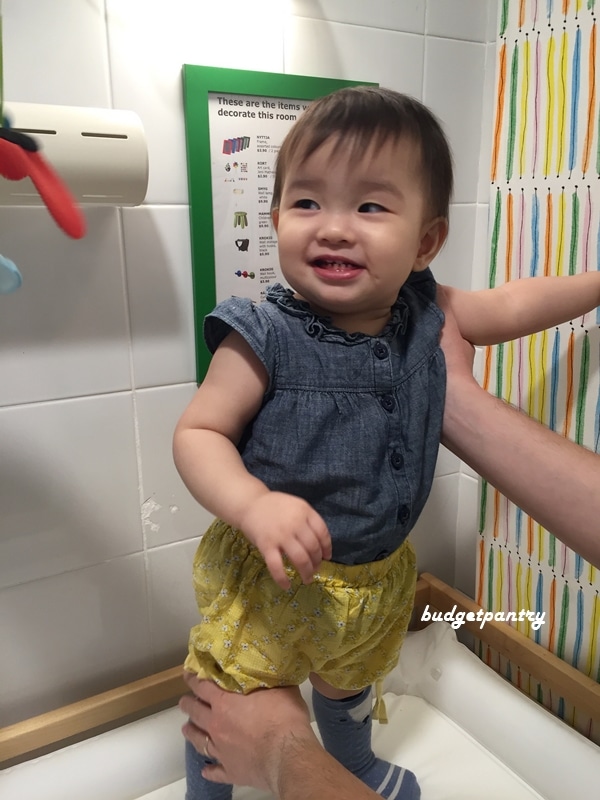 She's now able to tell me what she wants without crying or kicking up a fuss. And she still sticks to me a lot unless she's distracted by food. Haha. She loves to trick us by offering us a piece of her food and then quickly retracting her hand as it reaches our mouths. And then she giggles and eat them all.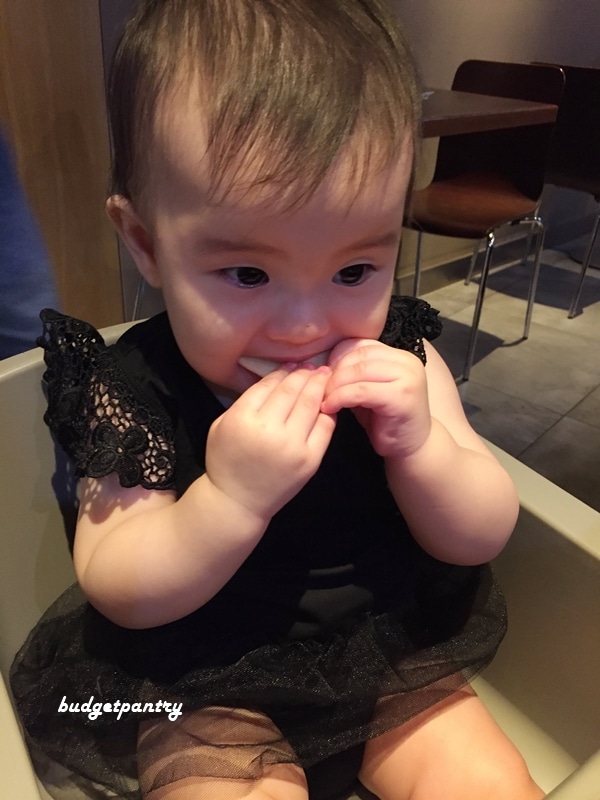 Those painful breastfeeding days seem so far away. I thank my lucky stars for her every day :)