[Food Review] Fish and Chips at Wild Olives, Airport T2 Staff Canteen
When I was still working at the airport, I always looked forward to Mondays, Fridays and Sundays. Those were the days that my favourite western stall, Wild Olives, at T2 staff canteen offered Fish and Chips and Fried Chicken! They had grill fish and chicken on the rest of the days.. the grilled items were good, but it was the fried stuff that really stood out.
Started in October 2003, Wild Olives is a really value-for-money western stall at T2 staff canteen. It is also an open secret to many foodies although the canteen is tucked away and accessible only via the T2 carpark. To get to the staff canteen from the departure hall, walk past Starbucks and right into the carpark. Keep to the left and look for the lift or stairs. Take the lift to LEVEL 3M and you will see a food court kind of "canteen" with a myraid of stalls. I will review other stalls I frequent next time.. here is the menu of Wild Olives: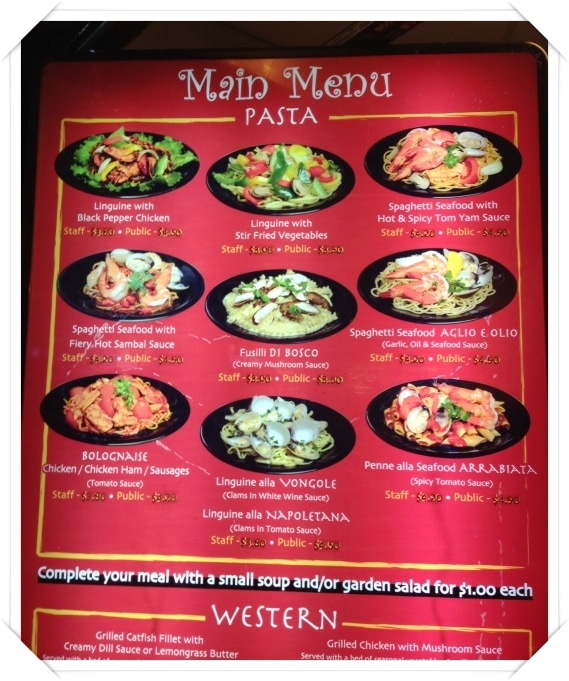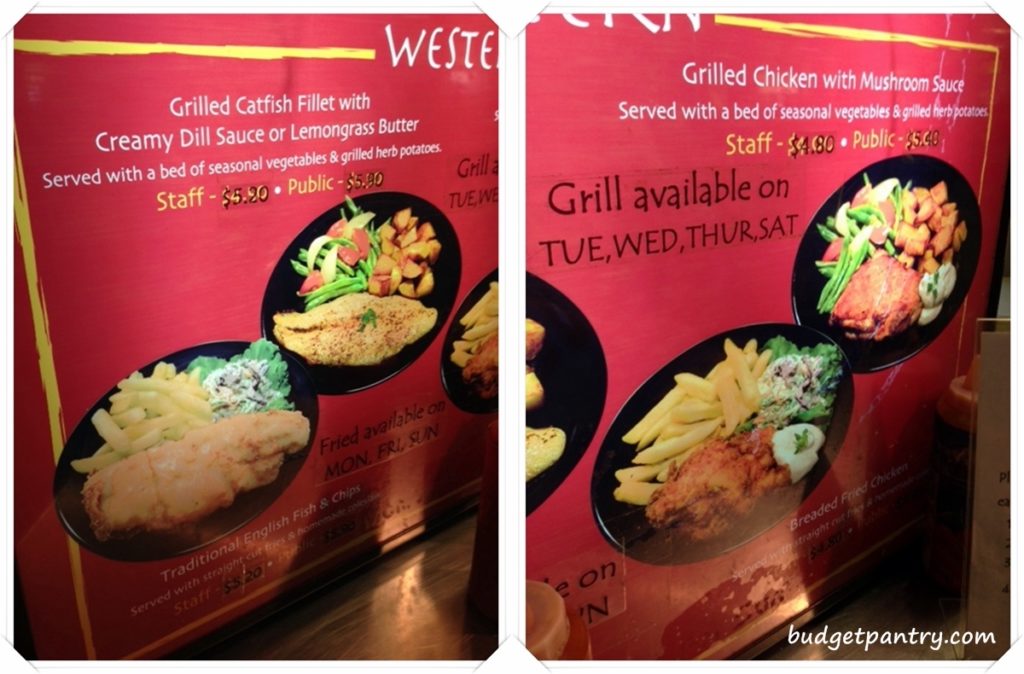 There are two prices for staff and public, but even so, public price is still cheap- I paid $5.90 (inflation!) for my fish and chips which came with 3 small-medium pieces of glorious crispy fried fish which stayed crispy throughout the meal, with a mountain food of crispy bits, fries and a giant scoop of coleslaw.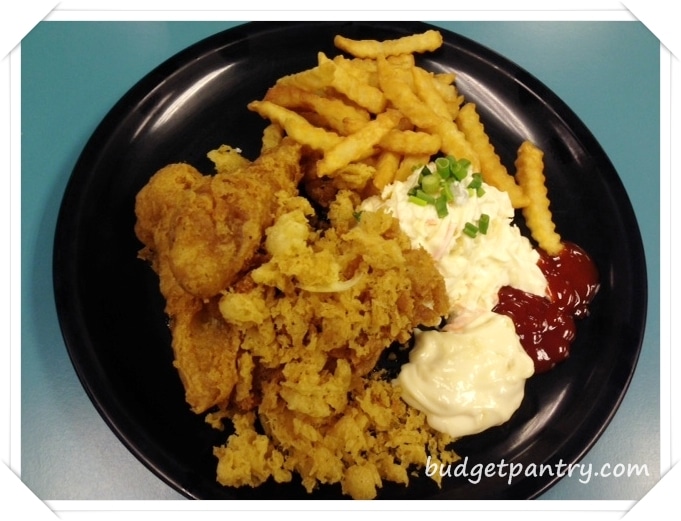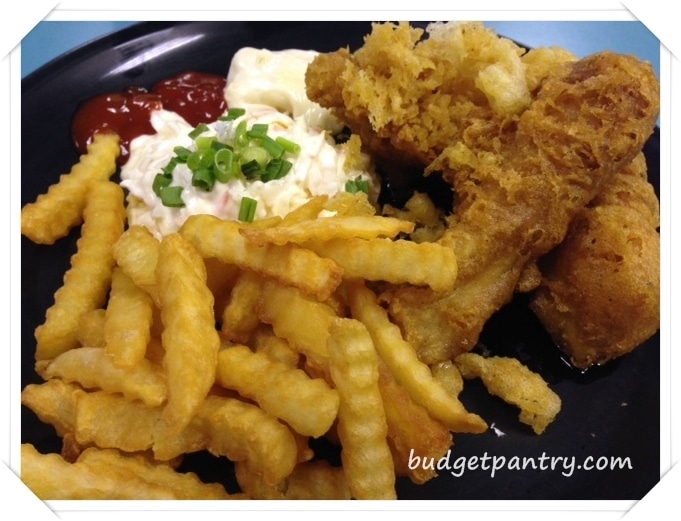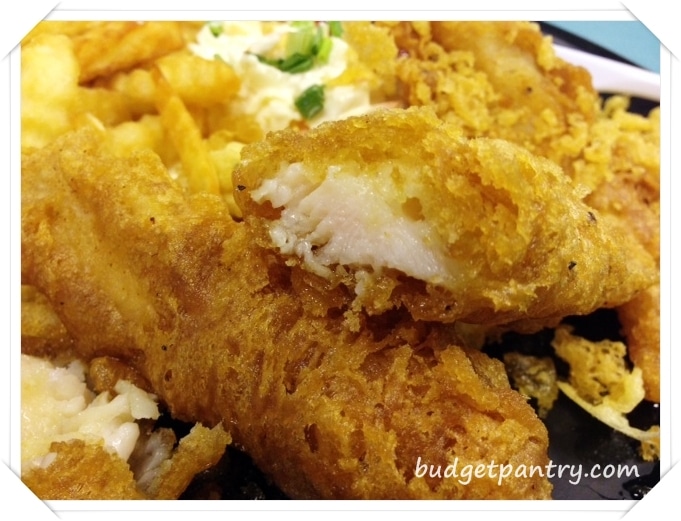 The batter is still as I remembered.. super crispy and shattering light, that is if you don't overdose yourself on them. They do give out an amazing portion of fried bits! The fish from before though, was larger and more substantial.. I remember having two large slabs of fish instead of three smaller pieces. At $4.50 then, it was really value-for-money. The coleslaw was creamy and I wished it could be lighter.. the meal ended up being just a tad too heavy because I missed the fish and chips so much I insisted on eating allll the fried bits. The coleslaw was good on its own though. You can top up $1 for a home made mushroom soup or salad. If you order the chicken or fish, you can also now also choose from four sides: Fries, Coleslaw, Mushroom Rice and Salad.
[rant] I read a blog entry somewhere lamenting that there are ONLY FOUR SIDES to choose from and I felt like strangling the guy. Which other western stall in Singapore offers a CHOICE of sides at such large portions and only charges you $5.90? Last time we didn't even get to choose ok? Just fries and coleslaw take it or leave it. This is eating western food, not asking you to choose wife ok? [/end of rant]
The impressive selected of pasta is at $4+ a serving even for those with seafood or vongole, but as you know I seldom take carbs (yeah, yeah, can eat all the fried stuff and FLOUR), I can't give a review. The best way is to try it for yourselves so head down one of these days.
————————————————————–
Wild Olives
Changi Airport Terminal 2
Staff Canteen @ Level 3M (Rooftop of Carpark 2A) Open to public
Opening hours: Tues to Sun, 12pm to 8.30pm
Be sure to check their Facebook page for latest updates. They sometimes close because the boss wants to go for a run!