Christmas meals: Of Italian food and celebrations
Merry Christmas!  I haven't been blogging alot because ever since I came back, I've been busy unpacking, sending clothes to the laundry, storing the pasta I brought back from Rome (haha!), settling issues with the lousy videographer I engaged for our wedding, and yes, racking my brains figuring out what Christmas gifts to buy for the family!
I am sorry I haven't been cooking very much.. thank goodness for foodpanda, the most exciting food delivery services I've tried. This is not an advertorial, and you know how much I try to cook allll our meals.. but foodpanda has been quite a lifesaver these few days. I've ordered from pastamania (I know! how could I eat pastamania again after eating pasta from Italy? But not so bad la, and prices are good!) and 933 Golden Pillow and it's quite quick.. too bad Chili's don't deliver to my area, but all the better.. I love Chili's but I'm on a budget! If you're gonna order from foodpanda though, please help to click the banner in my sidebar. I'm trying out their affiliate program and hope to see how it works!
So back to celebrations!
There's always a yearly Christmas meetup for the girls and I because it is Hui's birthday on Christmas eve! This year, we decided to cook us an Italian meal! I was quite (very!) disappointed in my Spinach Fettuccine with Mushrooms because I had the ingredients all planned in my head (lots of garlic, breadcrumbs pulsed with anchovies and a secret stock), but forgot that Boon is vegetarian (how could I miss that out)! I am sorry girls, I promise to read up more on vegetarian cooking so I can cook us a nice meal next time!
Ru prepared the Antipasti: Melon with Parma Ham and Mozzarella with Tomato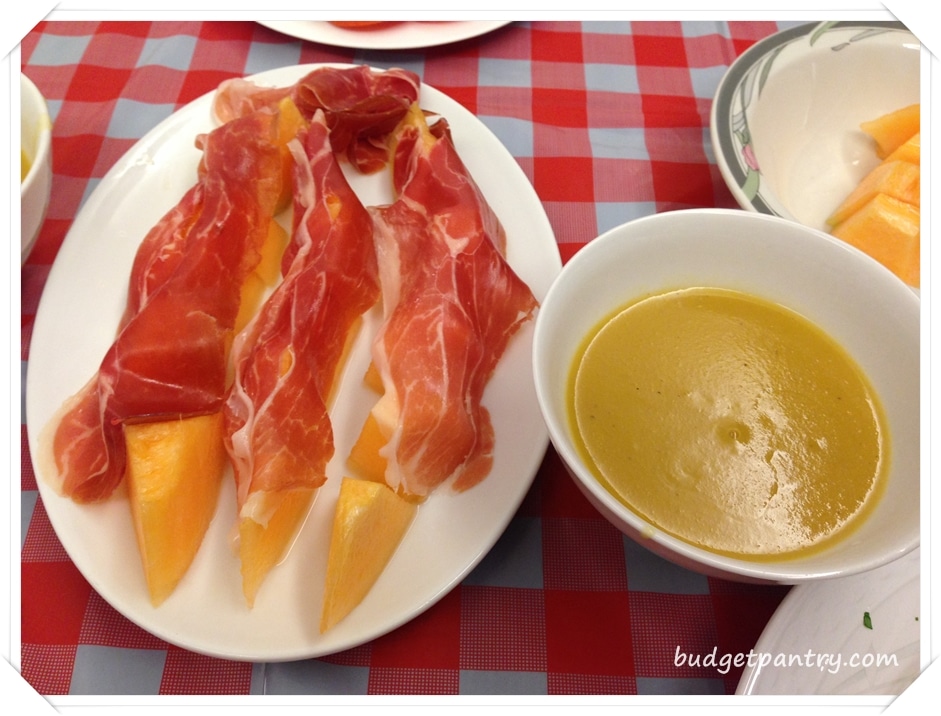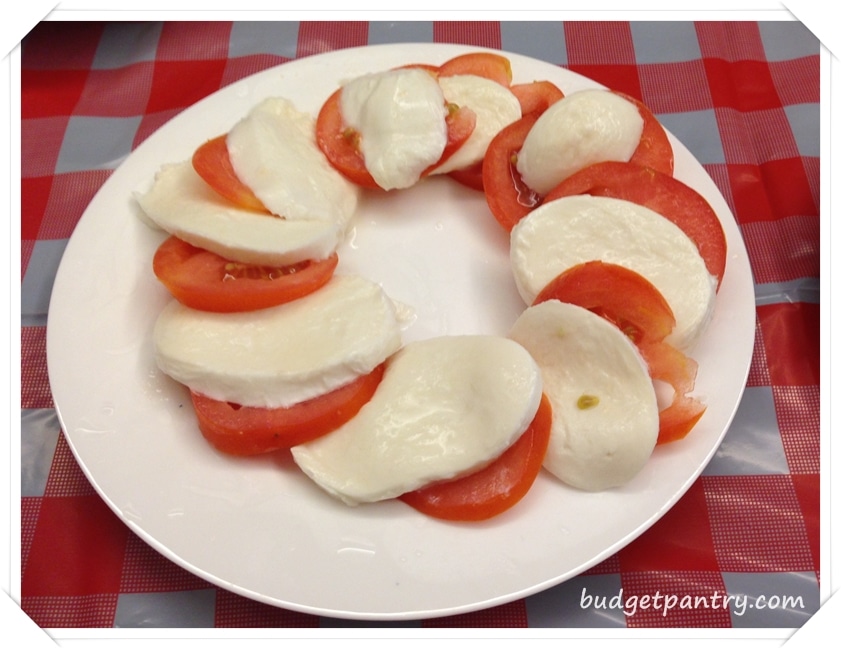 Hui did the Zuppa: Cream of Vegetable (ok, ok, Marks and Spencer did the Zuppa, but the soup was heated up to the perfect temperature ok?)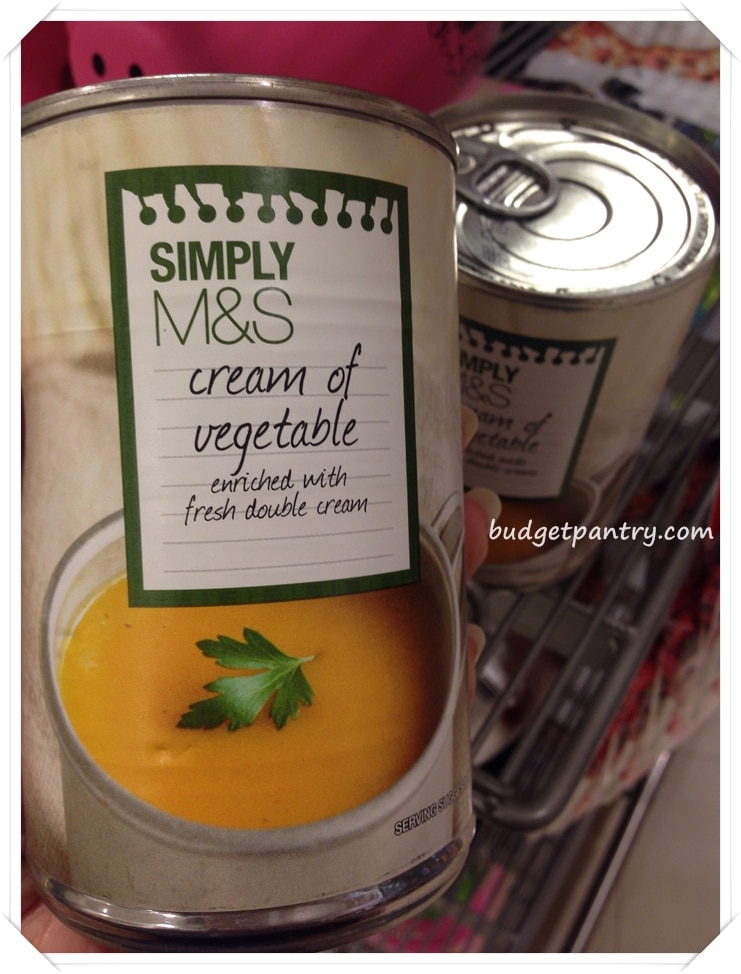 I cooked the Primo: Spinach Fettuccine with Mushrooms (do not cook this. I am not including the recipe! LOL)

Boon bought the Dolce: Strawberry Vanilla Cake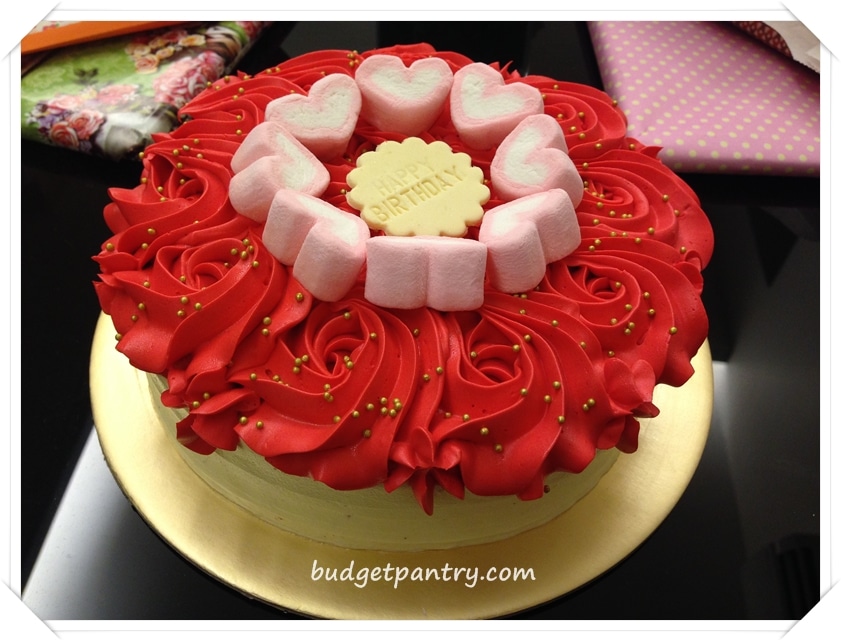 And it being Ru's place, there was lots and lots of wine!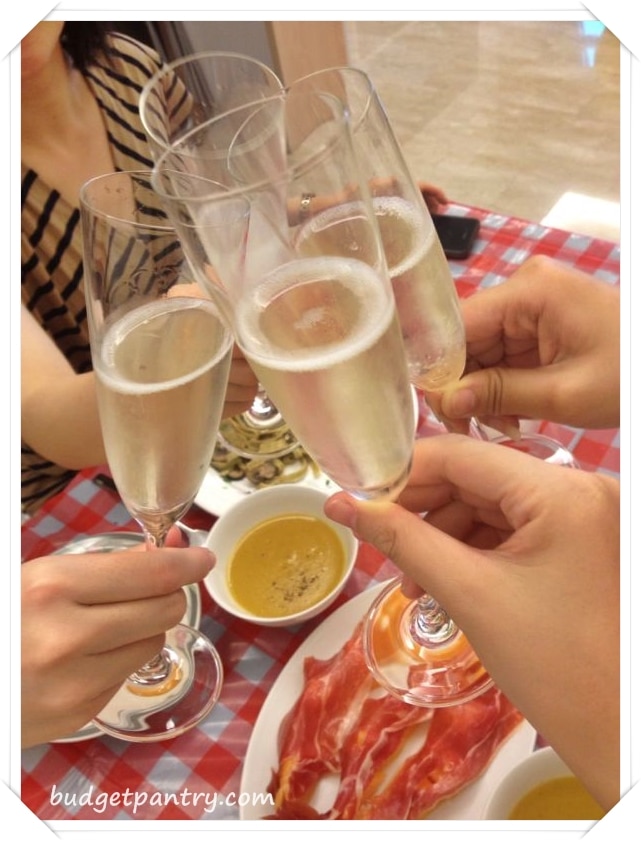 This year, I decided to make a photo frame of our adventure in Germany to remind us we should do this again! Our Germany trip was in 2011, before Ru and I got married and before Hui and Boon got attached. :) Thank you for being here for me for the past 23 years.. and like what I said on my wedding day, "Thank you for being the sisters I never had."
Merry Christmas folks!