Tian Wei Signature Confinement Food Review: 28-day Lunch & Dinner Experience
One of the decisions I had to make when I found out I was pregnant with cdd was whether to hire a confinement nanny or go for confinement food catering. Now that we know how to bathe/feed/change a baby's diaper as compared to when we were first-time parents, we decided to go with confinement food delivery this time.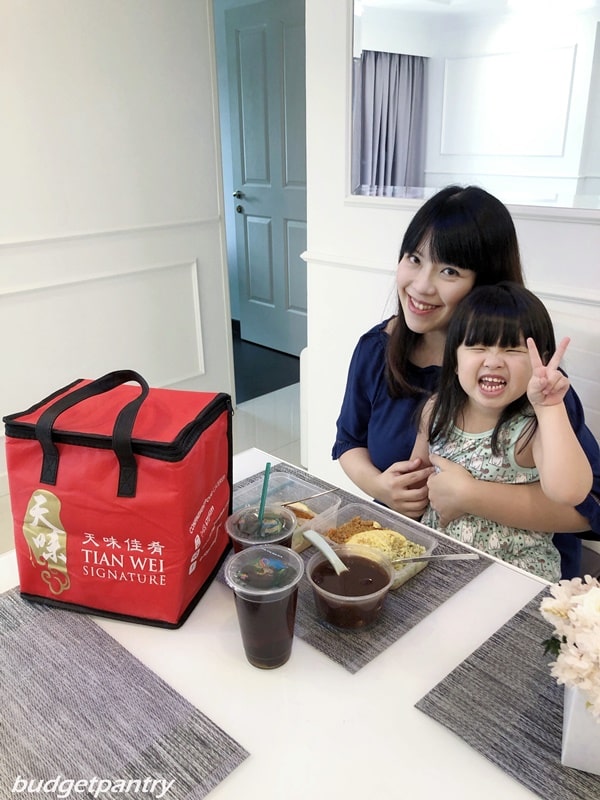 After doing our research, the choice was clear. We went for the 28-day lunch and dinner confinement food delivery with Tian Wei Signature. My lunch and dinner for the confinement period was settled! And I am convinced I made the right choice! Here's why:
The special menu helps with breastfeeding and proper recovery after childbirth
Eating right is vital during the confinement period. Even though I hired a confinement nanny during my #1, she wasn't exactly the best cook. I wasn't sure I was getting the nutrients I needed for proper recovery after childbirth. Thinking back, this could be one of the reasons I didn't have a great breastfeeding journey. With Tian Wei confinement food, I could be assured that every meal – infused with carefully selected ingredients and herbs designed by their head chef, culinary expert Eugene Tan – would help me in my recuperation process. What's more, their menu is pro-breastfeeding to help in breast milk production. Each meal also comes with 1 litre of red date tea! They offer one of the best traditional confinement food menus in Singapore, along with fusion dishes which you will see in this post.
A wide variety of Traditional Confinement Food, Fusion Confinement Food & Confinement Herbal Soup
For the 28 days, I never once got bored of my meals! The menu was interesting, varied and nutritious –  made up of traditional and fusion dishes that were hardly repeated.
Traditional Confinement Food
Their traditional confinement dishes include Braised Pork Trotters in Black Vinegar, Sesame Braised Chicken, Red Fermented Wine Chicken, Braised Chicken with Angelica and Herbs, Steamed Threadfin Fillet with Ginger Broth and Black Fungus and more. According to traditional confinement theory, ingredients used in these dishes – such as  old ginger , sesame oil, rice wine, black vinegar and red dates – help to dispel 'wind', remove 'cold, regulate blood level and stimulate 'qi'.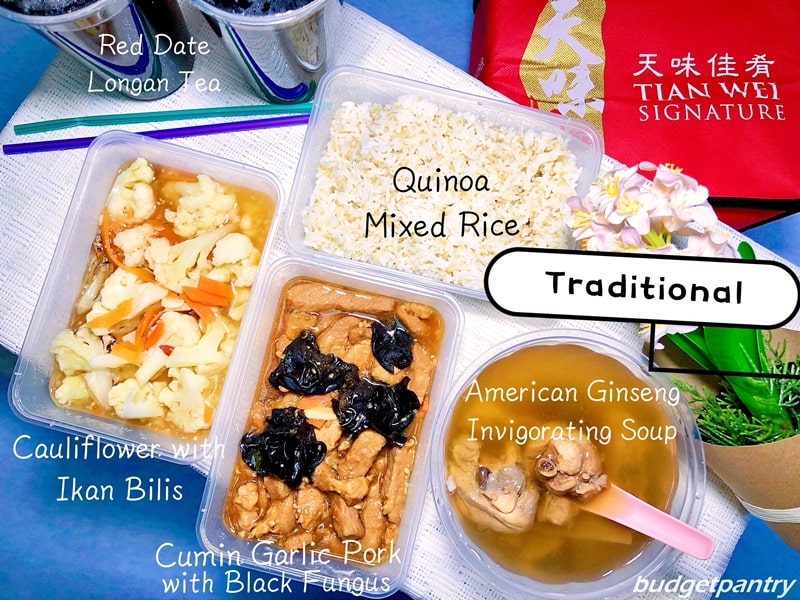 Fusion Confinement Food
Fusion dishes are added to the confinement menu for an interesting mix. You can look forward to Japanese Sesame Chicken and Stir Fried Udon, Kurobuta Pork Loin with Apple Mirin Sauce and Spaghetti, Seared Salmon with Cauliflower Cream and Tri-Colour Grains, Tian Wei Signature Coq Au Vin (a French dish of chicken braised with red wine and other yummy ingredients) and lots more lip-smacking modern dishes. I am salivating just thinking about these!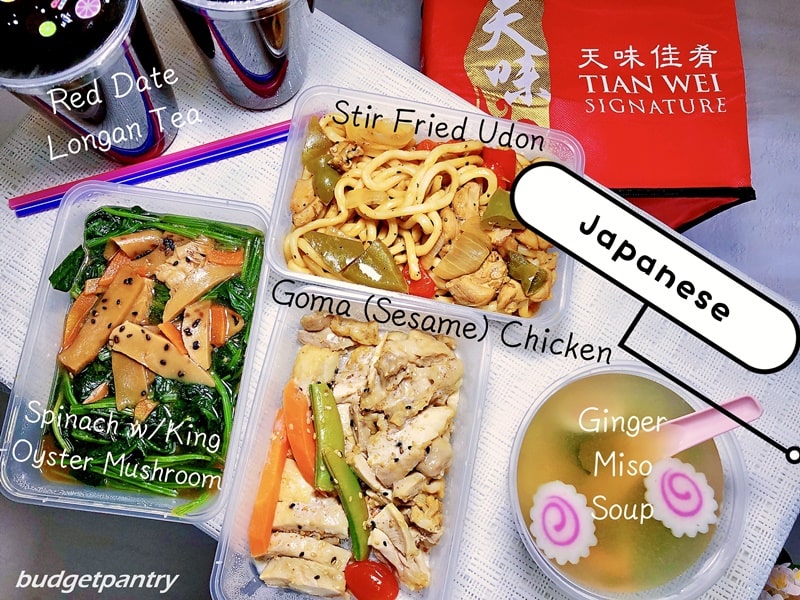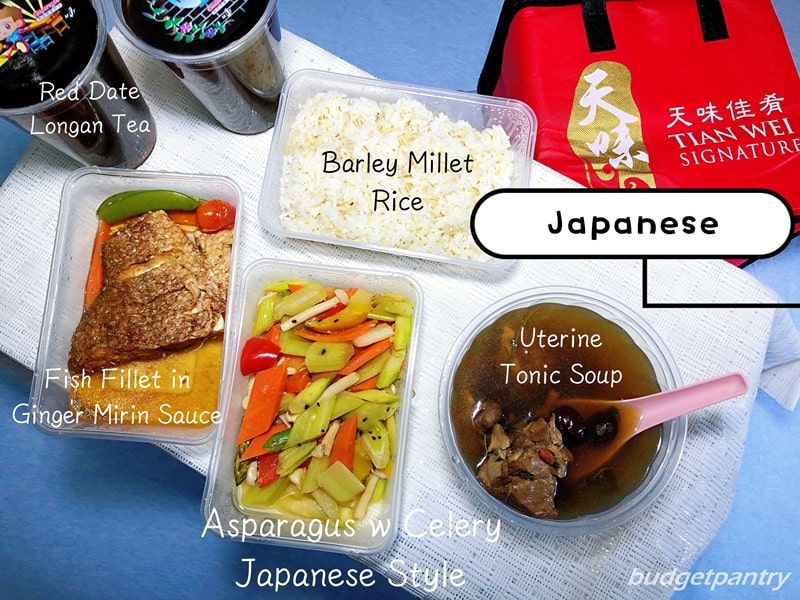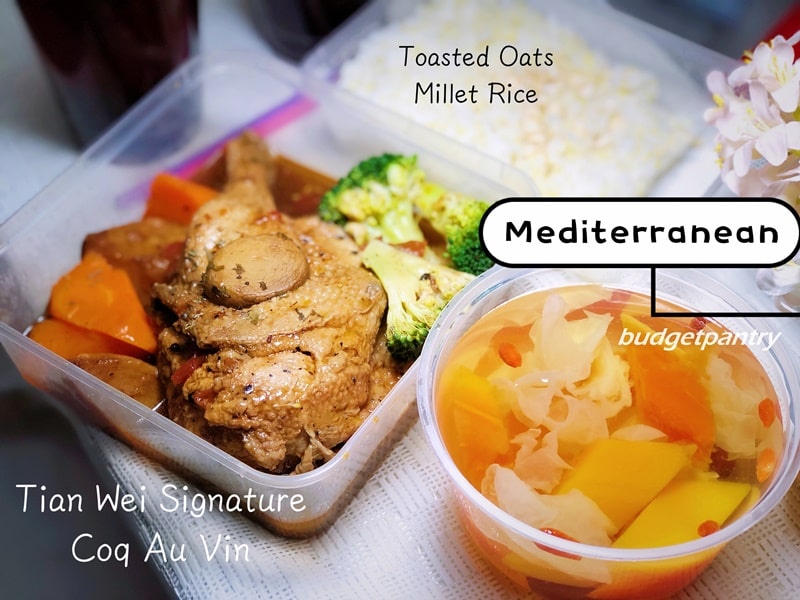 Confinement Herbal Soup
And what is a confinement meal without soup? Each meal comes with a big portion of confinement herbal soup to help in recuperating and restoring our bodies' immunity. Honestly, I know next to nothing about herbs and can't imagine having to prepare these soups myself. I'm more than happy to leave this to the experts! Some of the soups include: Ginseng Nourishing Soup (人参大补炖汤), Ganoderma Lucidum Stewed Chicken Soup (灵芝炖鸡汤) and the all-time favourite Green Papaya Fish Soup (青木瓜鱼汤).
Each meal comes in a generous portion
Every meal was enough for two people and I'm not exaggerating – my husband and I shared lunch and dinner every day! Read what other mummies are saying about the generous portions: Customer Testimonials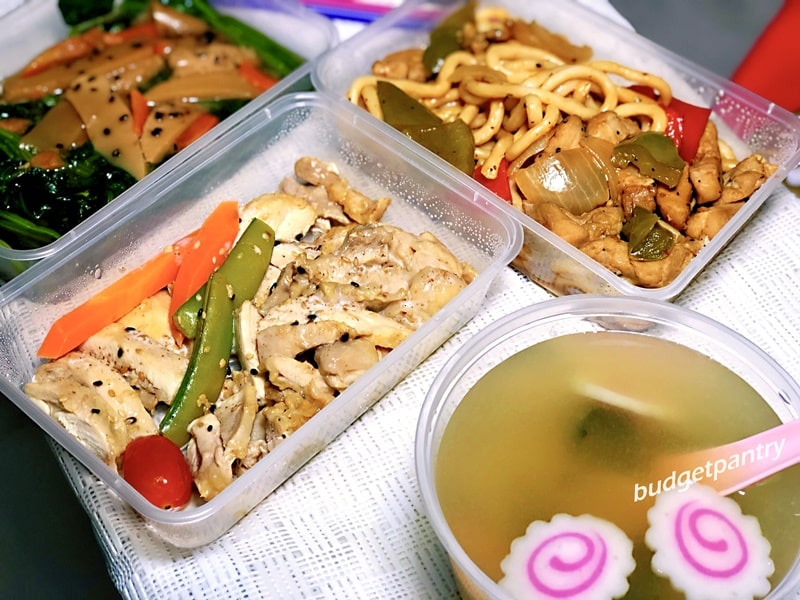 Know your daily menu in advance + special requests
Curious to know what's on the menu? Simply key in your estimated date of delivery (EDD) here and you will be able to view what's planned for you during your confinement period! Try it! If you have special requirements, just indicate on the online booking form and they will be able to take note. Like you will be able to request no egg and chicken for the first two weeks, or no pork liver or kidney, etc. Quite cool right?

How to order? + Enjoy early bird discounts!
Ordering is really simple! All you need to do is select your meal package online, enter any special requests, indicate if you would like any add-ons (Bird's Nest Dessert for $20/week! yums!), make payment online and a representative will be calling you to confirm your order.
Click on this link for package prices and combinations. Prices start from $30 for a lunch or dinner trial meal and $448 for 14-day single or 7-day double meals. You can also choose to order 20/21/28-day lunch or dinner meals. The possibilities are endless! Enjoy early bird discounts if you order at least one month before your EDD. Find out more.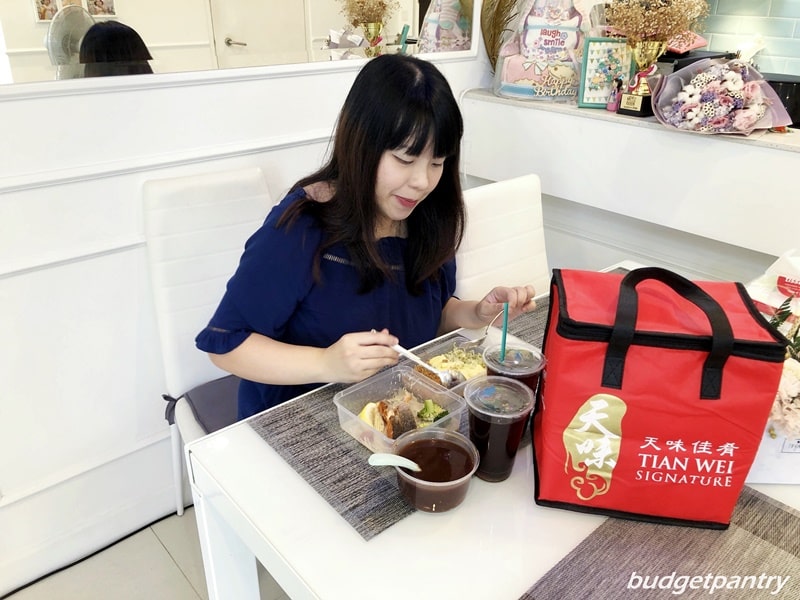 Need more info?
Go on over to Tian Wei Signature's website to see why you should consider them as your tingkat caterer during confinement. Also, read the testimonials of real mummies who have also opted for hassle-free confinement meals delivery just like me.
So if you're looking for a combination of traditional confinement food in Singapore along with an interesting fusion menu, book your confinement food delivery with Tian Wei today. I'm glad I made my booking way in advance – it's really great to have one less thing to worry about!
Wishing you all the best in your pregnancy journey!
---
**My confinement meals were complimentary of Tian Wei Signature but all opinions in this post are my own**