Cdd's Baby Full Month Party + Elsie's Kitchen's 2019 Christmas Buffet Menu
Helloooo! Can't believe Cdd is soon going to be TWO months old! We held a belated baby full month party last weekend when he was six weeks old – for friends and family who haven't had the chance to see him at the hospital. Who knows all that he did was sleep throughout the event. And when he woke up, he screamed immediately and I had to go upstairs to feed him. We're really sorry guys! We will have another gathering when he is older and hopefully less angry with the world. *insert roll eye emoji*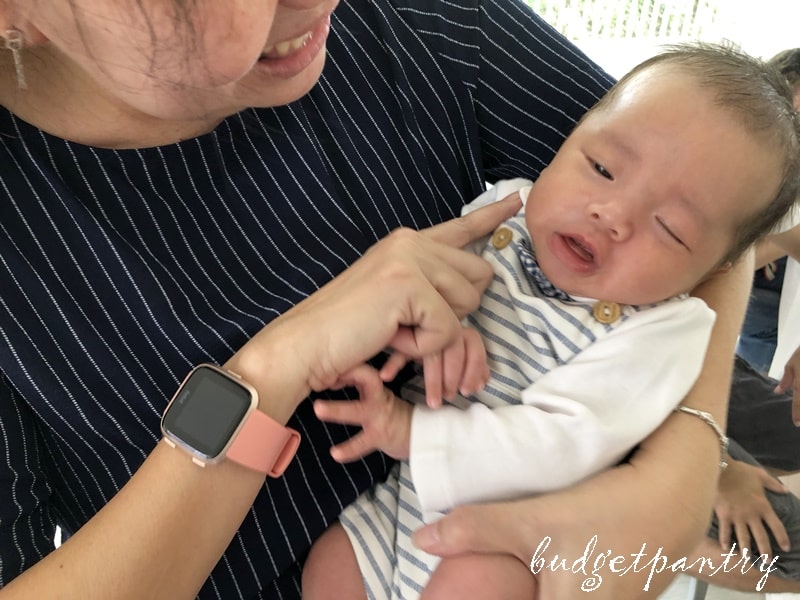 Our Venue (err I don't recommend this!)
We decided to try holding the party at the multi-purpose space at our block as we've seen a lot of events being held there. DON'T DO IT. The ventilation isn't the best and there are no toilets. Our guests had to go up and down to our unit for toilet breaks. If you want to hold it downstairs your block please arrange for a portable toilet for the convenience of everyone! Lighting was bad also which equates to lousy photos. And not that the rental was cheap!! We will consider Bukit Batok CSC next time … air conditioned with great facilities!
But! There are still highlights to the party ok! I rented a bouncy castle for the kids! Cbb was so thrilled … ok she was thrilled BEFORE all the other kids arrived and she suddenly turned upset. 'Why are you upset, baby girl?' 'Because… because… other people bounce my bouncy castle!' Oh dear, I had told her the week before that I will have a surprise for her. I didn't expect her to take it that it was a surprise FOR HER ONLY. Wahaha.
In happier times…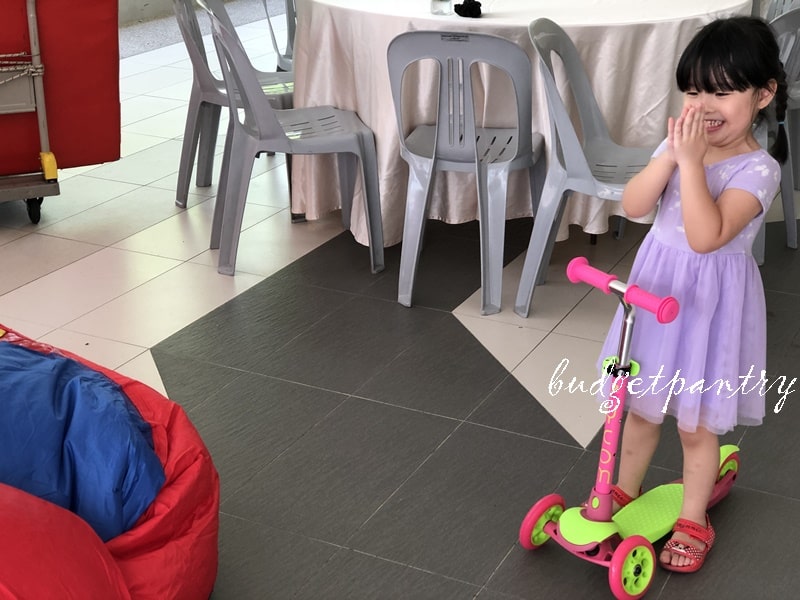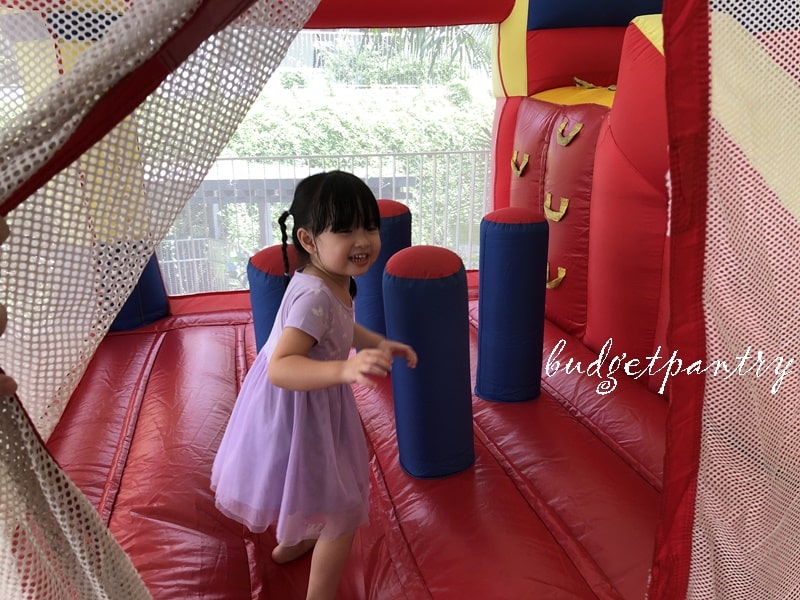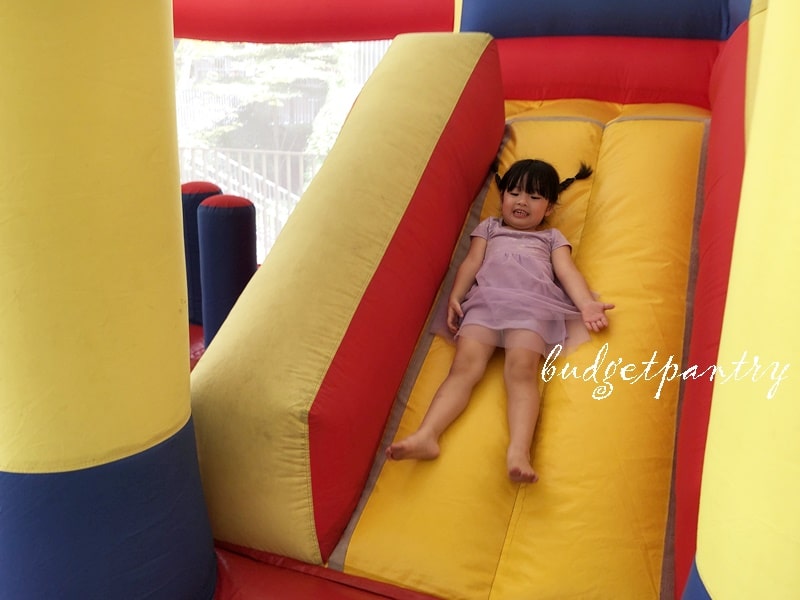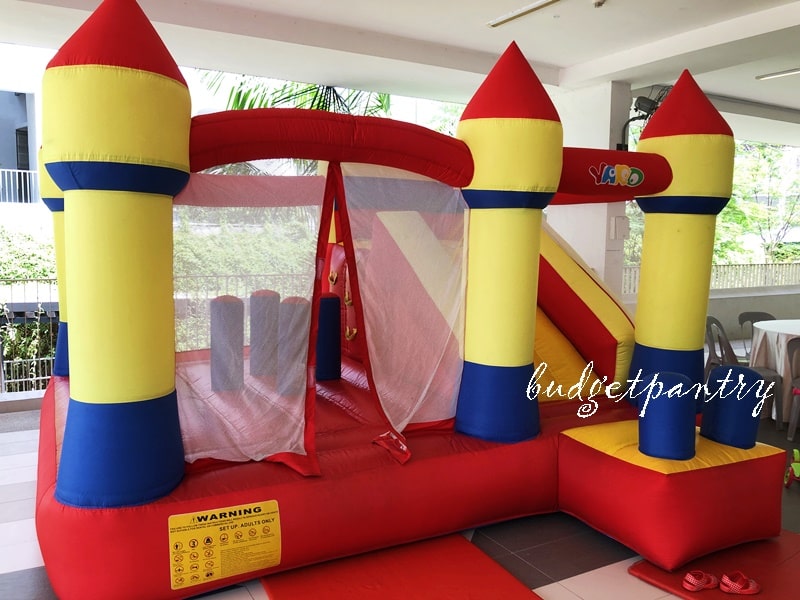 Customised Thematic Decor
And because I rented a bouncy castle, I asked the people at Elsie's Kitchen if we could have a CARNIVAL theme to go with our buffet (their 2019 Christmas Menu is OUT! Go take a look!). And WOW of course they delivered! Yes all the decor you see comes with the buffet catering. Elsie's Kitchen does customised decor for your event! Take a look at the magic they conjured up for us: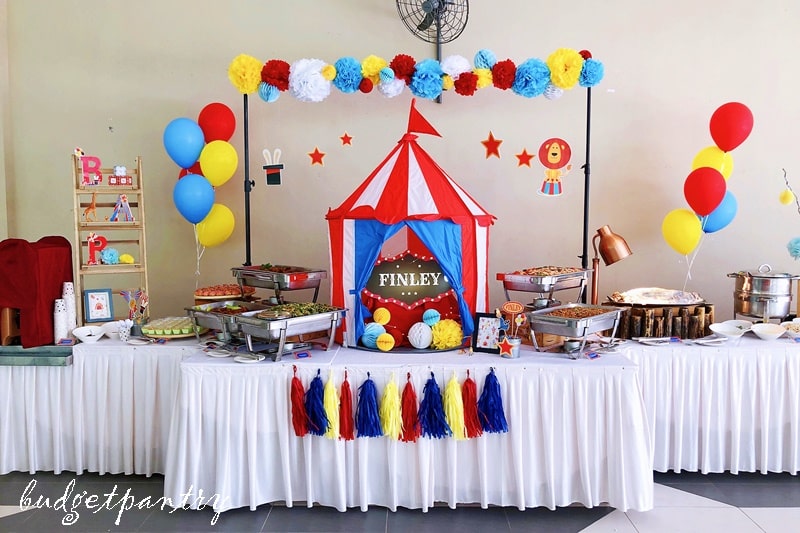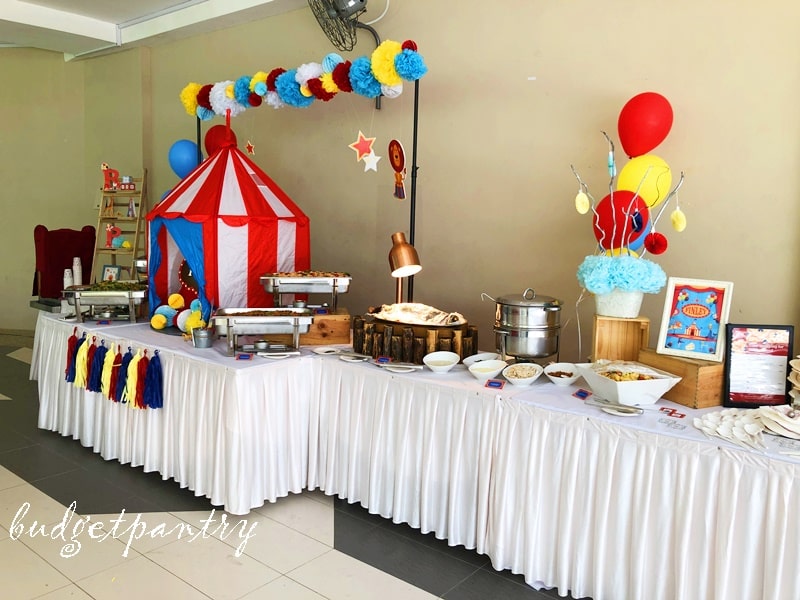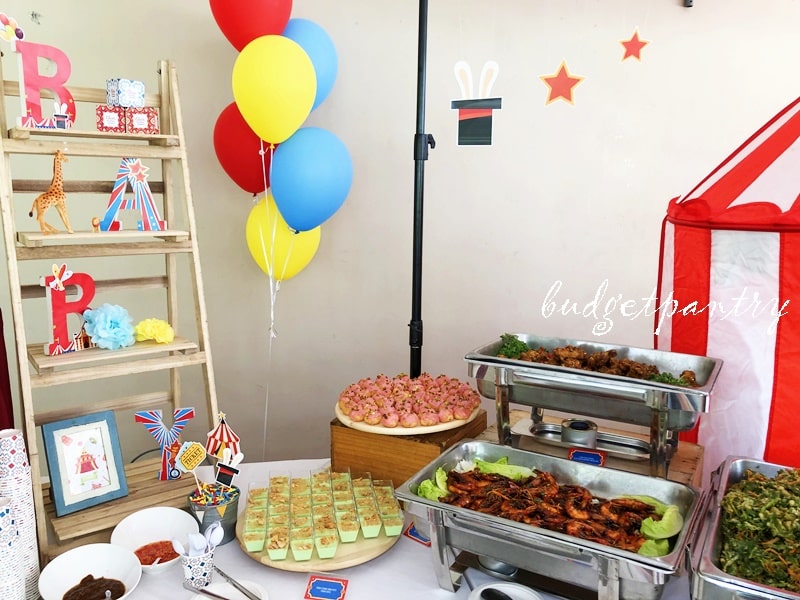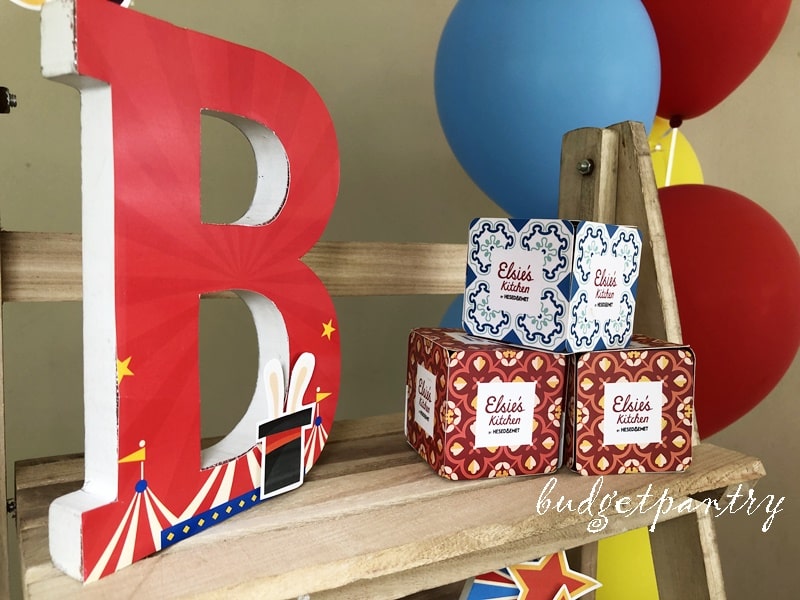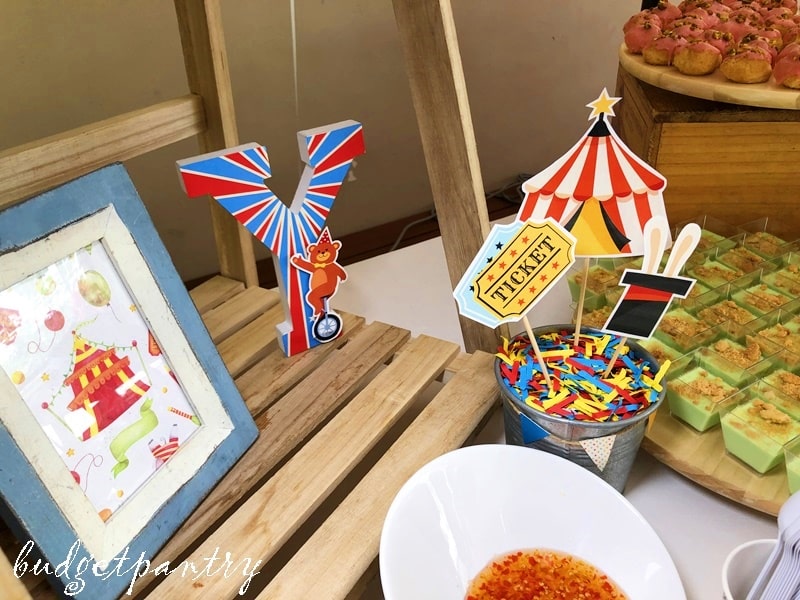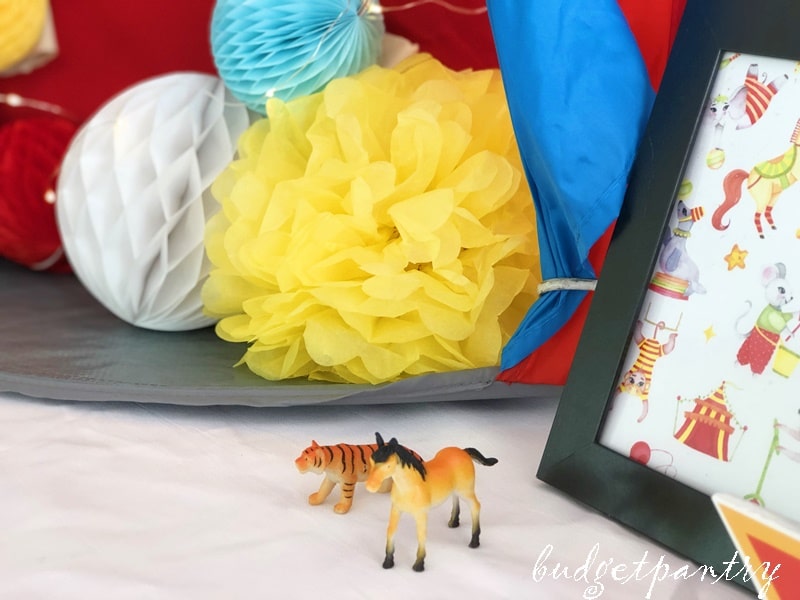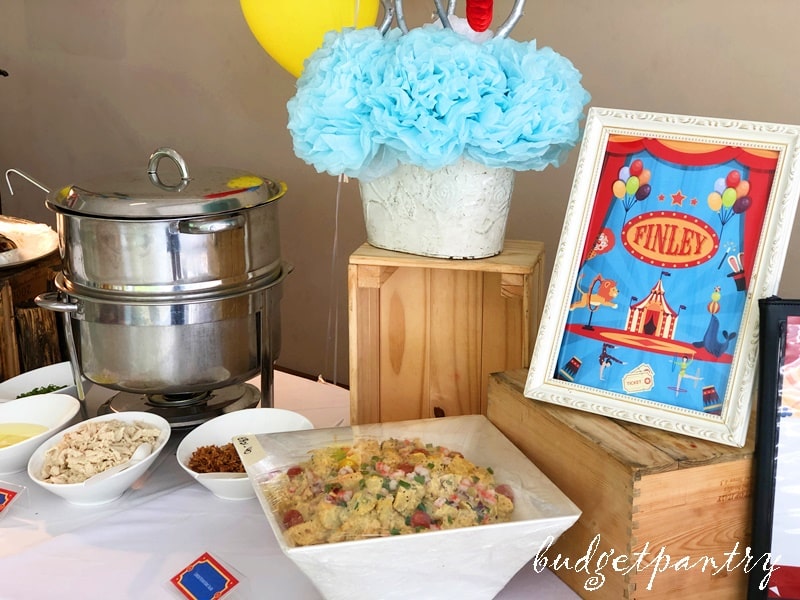 Quite cool right?? The colour scheme is on point and the little touches all contributed to the CARNIVAL theme. I always love ordering from Elsie's because they're a one-stop-shop. No need to engage decor companies or have a separate pretty dessert table!
Baby Full Month Boxes
And I also discovered that they also provide BABY FULL MONTH BOXES! We were going to order from somewhere else, then I browsed their website and saw they do the baby full month boxes too! Super awesome really, less headache on logistics and no need to liaise with different vendors. Saves this mummy so much time and effort! You can customise the box sleeve: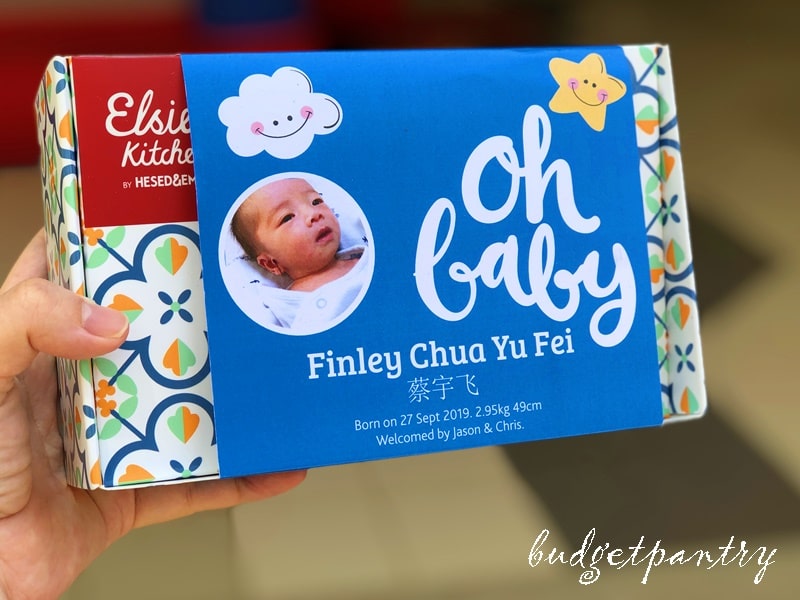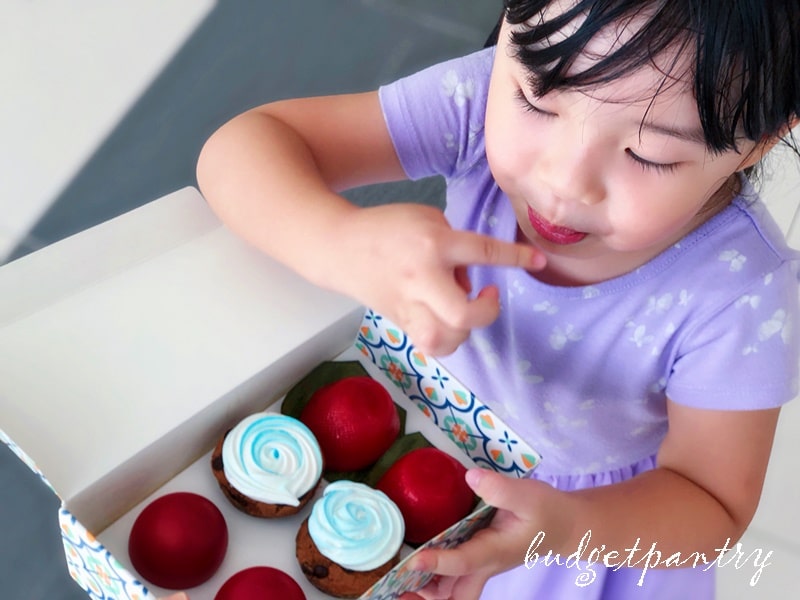 The Ang Ku Kueh had great reviews… but of course Cbb went straight for the cupcakes. LOL.
And now for the 2019 Christmas Catering Menu
This Christmas, Elsie's Kitchen is supporting local farmers and focusing on home-grown fresh produce such as Sakura chicken, seafood (barramundi, prawns and mussels, etc), as well as a myriad of vegetables and mushrooms. Here are some of the dishes from their extensive Christmas selections: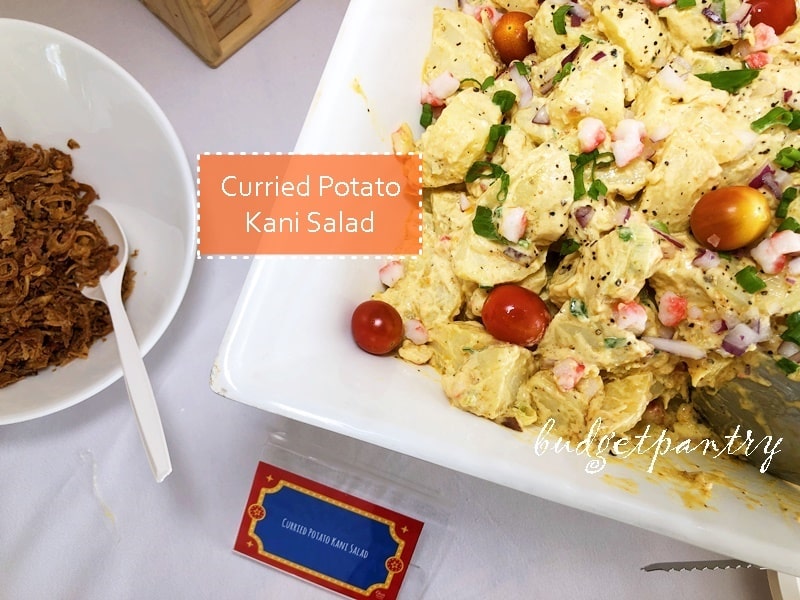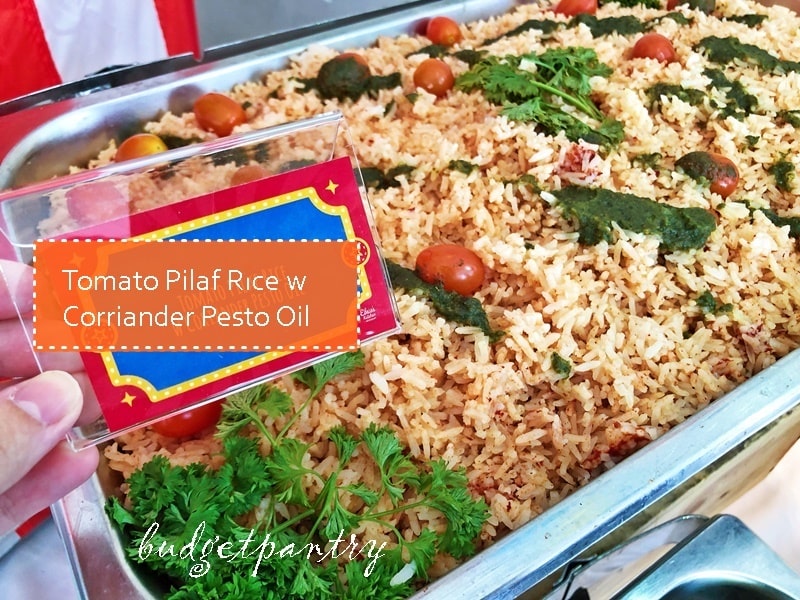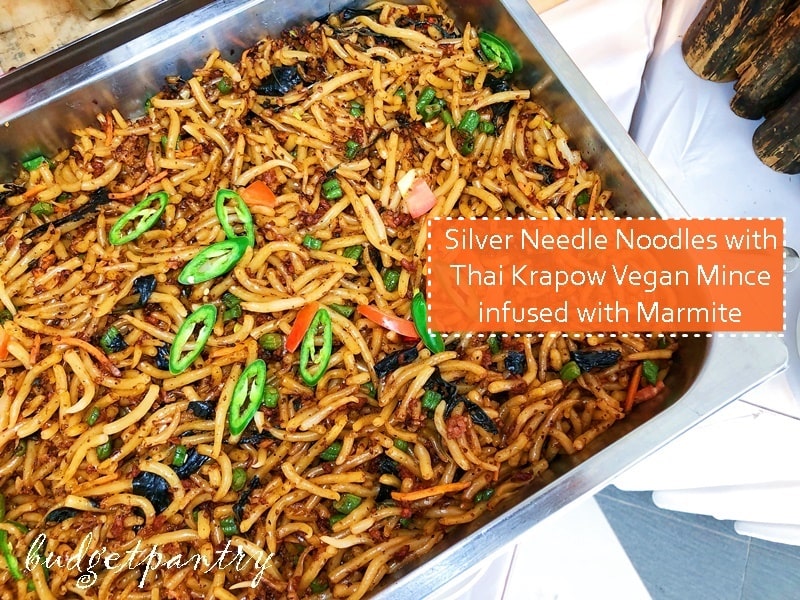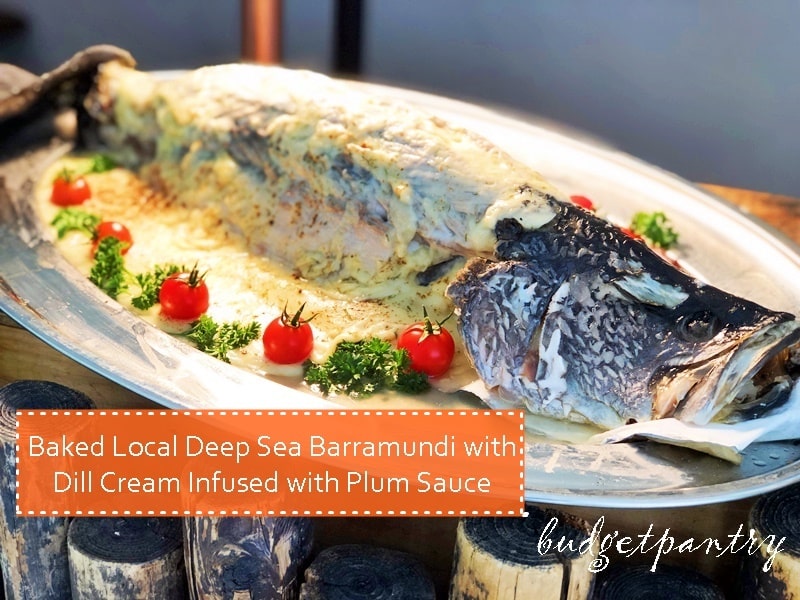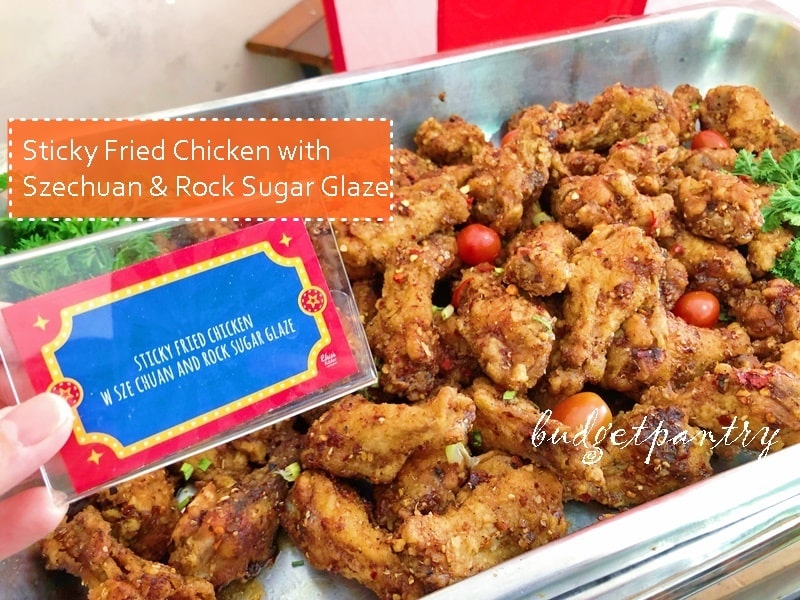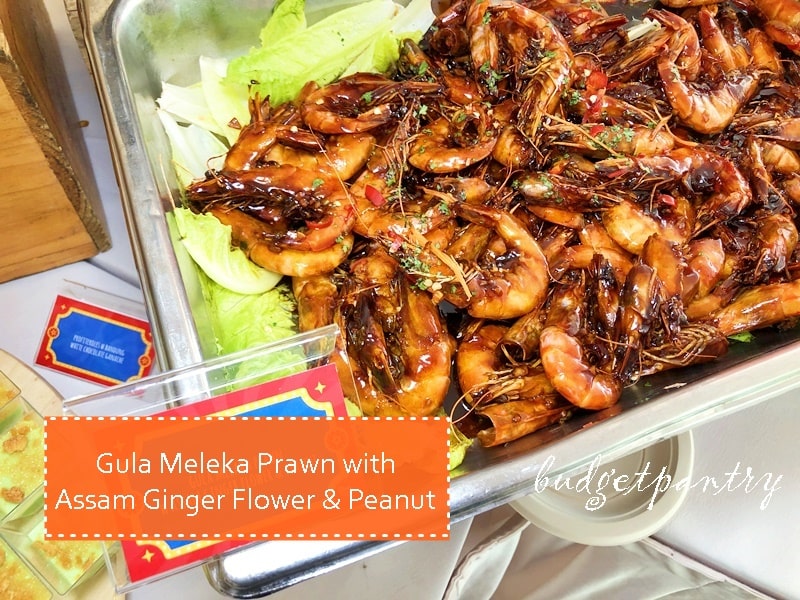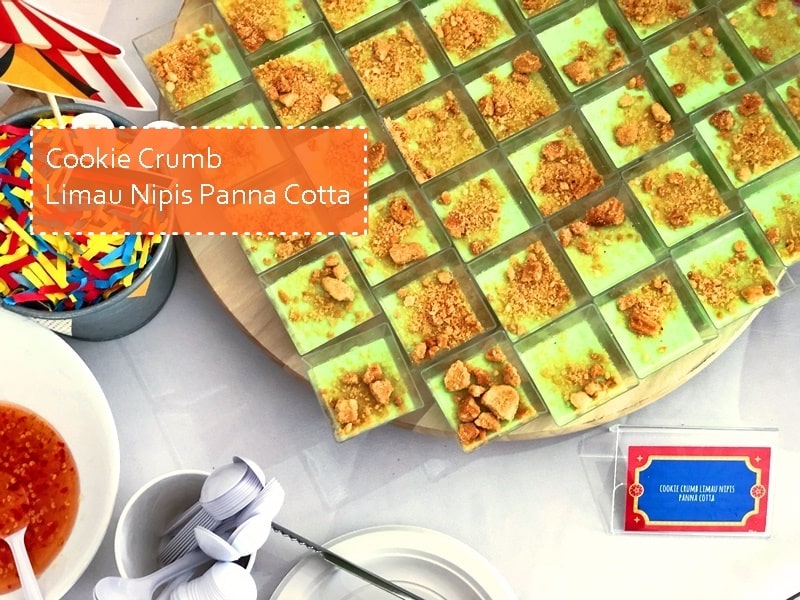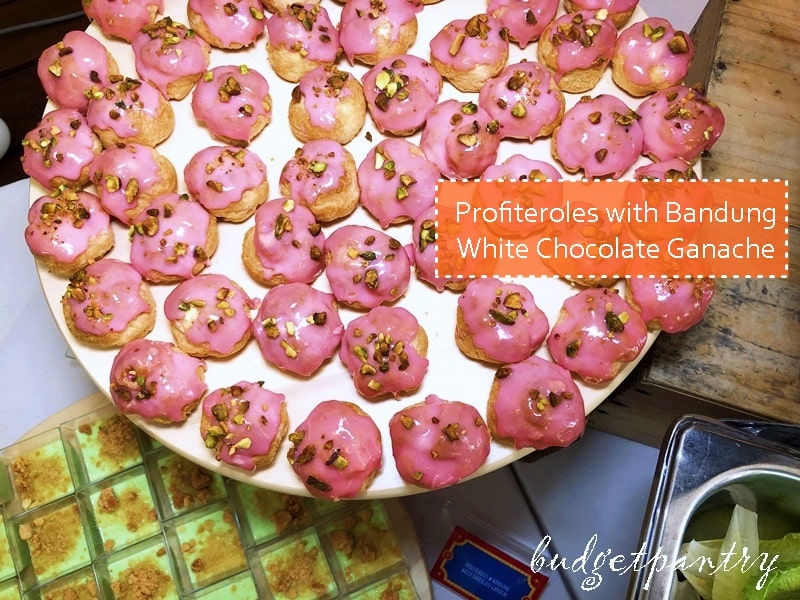 Very unique and locally inspired dishes! The Yasai Tempura was the bomb… there were still some leftovers at the end of the party and we packed some home to AIRFRY till perfectly crispy for dinner hehe. It's seriously AMAZING and not oily at all! I forgot to take a pic of the Iced Lemongrass Sweetened Green Tea. I really liked it!
Promo Code for Christmas Catering
Enjoy $2 off per pax when you place your Christmas buffet orders with promo code '2OFFXMAS'. Date of event must fall before or on 18 December 2019. Browse their Christmas menus here: https://www.elsiekitchen.com.sg/menu/Christmas-Catering-2019 Plan your party now!
*Exclusive* For Budgetpantry readers only: Free Decor Upgrade til March 2020!
Complimentary upgrade of Customised Baby Full Month Set-up till March 2020 when you pay for one of their basic décor packages. You will receive a free upgrade to a customised theme of your choice, just like our CARNIVAL theme for here! Email sales@elsiekitchen.com.sg to find out more and remember to quote 'budgetpantry'. The price for their decor packages are super reasonable and you get a customised upgrade. Don't miss it! Plus, read all my other posts on Elsie's Kitchen and see all the decor I have had in the past, including Enchanted Forest, Cloud, Under the Sea and more!
Elsie's Kitchen
Website: http://www.elsiekitchen.com.sg/
Facebook: www.facebook.com/elsiekitchen/
Email: sales@elsiekitchen.com.sg