Travel: 新記餐廳 Sun Kee Cheese Noodle, Tsim Sha Tsui, Hong Kong
After checking in at Just Inn, I took a quick shower and walked across the road to Champagne Court for some cheese noodles. This was the start of my Cha Chan Teng (Hong Kong tea restaurant) hop. Sun Kee is famous for its pork cheek cheese noodles and it is hard to understand why. Yes, you read me correctly. The noodles are raved by locals and tourists because of its unique cheese sauce, but I don't really get it.

For HK$42 (SG$7), you get instant noodles topped with four yummy slices of smokey grilled pork cheek, smothered in a cloying cheese sauce. Don't get me wrong, the noodles look promising and the slices of grilled pork cheek are delicious, but the "special cheese sauce" didn't wow me. I ate 1/3 of the noodles and gave up.
The thin pork slices are tender and perfectly grilled- using pork cheek is a great idea, but I wish there was more. I also ordered iced milk tea to go with it and the bill was HK$59 (SG$9.80).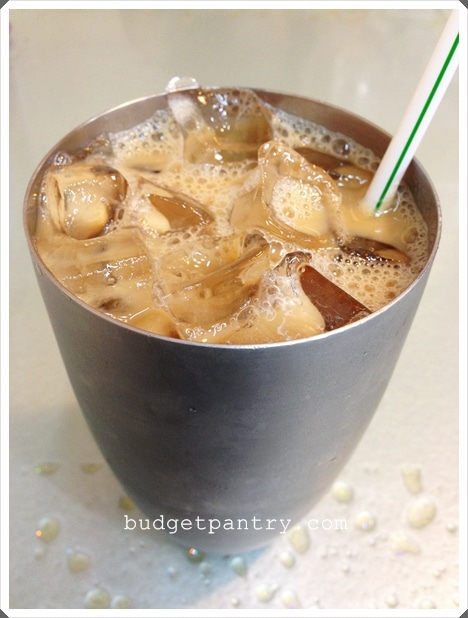 When I visited Sun Kee that Sunday afternoon, it was crowded, the way I remembered it to be years ago. Yes I tried it before and felt the same way and decided to recheck my tastebuds this trip. Same verdict. If you want to try it for yourself, Sun Kee is located at Kimberly Road, Tsim Sha Tsui. Take the MTR to Tsim Sha Tsui (use exit B1) or take a bus and get off at Cameron Road. Walk to Kimberly Road and locate Champagne Court, which is opposite Mira Hotel. When in doubt, Google Maps is your best friend.
The building looks a bit old and dodgy (there's a sex toy shop opposite Sun Kee), but really, you're safe. Champagne Court in Hong Kong is like Peninsula Plaza in Singapore. No one bothers you, or bothers about you.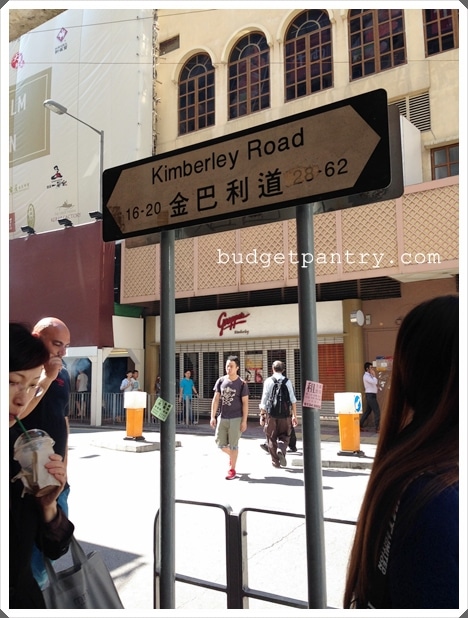 They have another outlet in Wan Chai.
新記餐廳 Sun Kee Cheese Noodle
Address: 16-20 Kimberley Road, 13-14 Champagne Court, Tsim Sha Tsui, Hong Kong
Opening Hours: 1230-0100