Slow Cooker Plum Sauce Pork Chops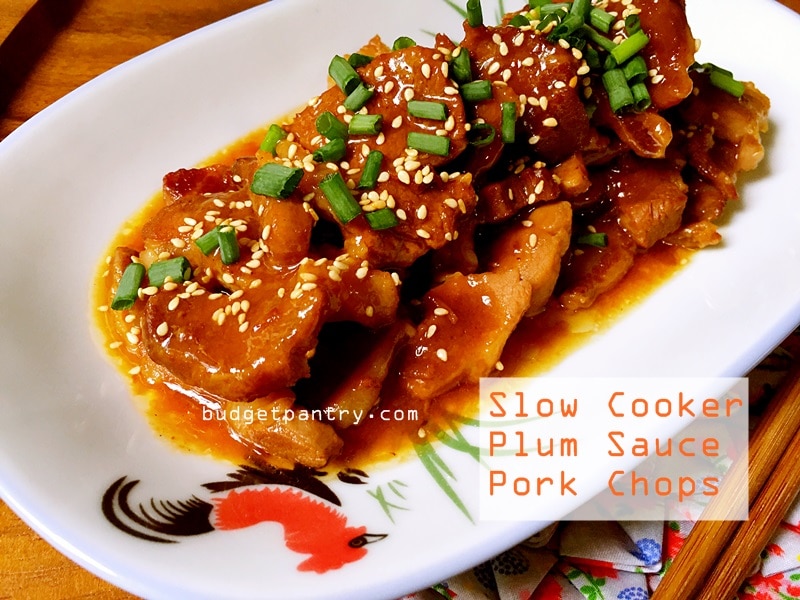 This dish was supposed to be Slow Cooker Soft Bone Ribs but silly me defrosted the wrong packet of meat! Luckily this recipe will also be good with the pork collar (五花肉) that can't wait to be cooked, so here's what we're gonna have for today.

I was dreaming of a sweet and tangy sauce ala 排骨王 when I thought of the ribs. Imagine sticky ribs slow cooked to supreme tenderness.. I can easily polish off a whole pot by myself! You can either use Char Siew Sauce, Hoisin Sauce or what I used here, HK Style BBQ Sauce in this recipe. This sauce by Chef King (available at Fairprice) is one of the best Char Siew sauce I have tried out of a packet or bottle. I have oven-roasted prime ribs and wings with it and received raving reviews. Give it a try if you can grab a packet.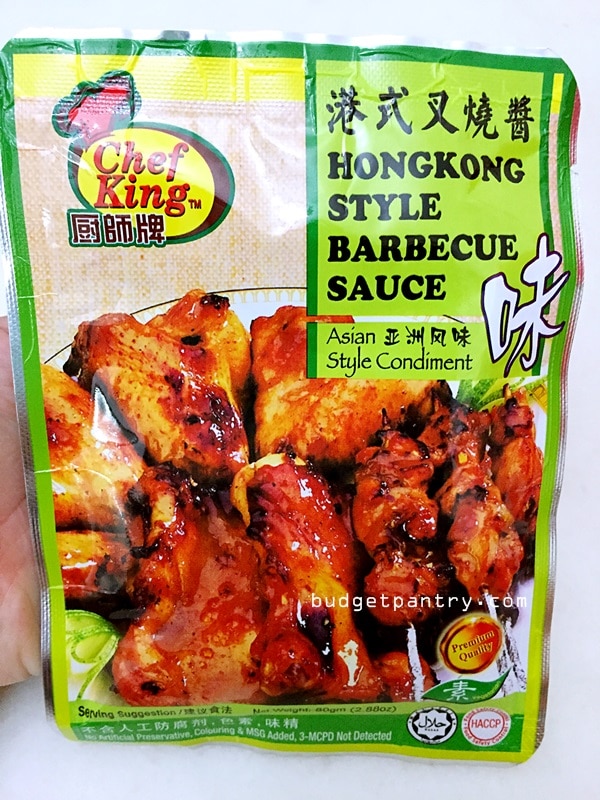 Apart from Char Siew sauce, you also need plum sauce, tomato sauce, a little bit of black vinegar and Worcestershire. Then it's all about leaving the pork to cook on low for 3-4 hours in your slow cooker if using pork collar or pork chop slices or about 6 hours if using soft bone or prime ribs. The end result is extremely tender!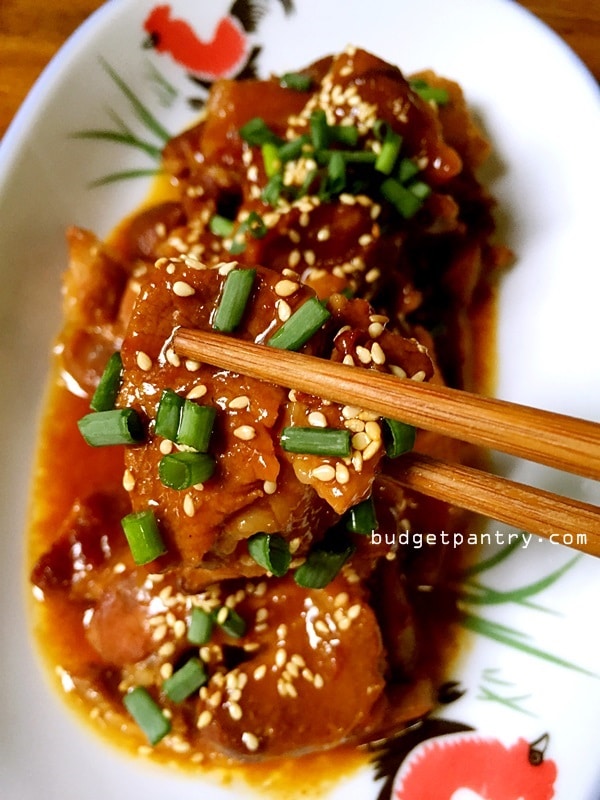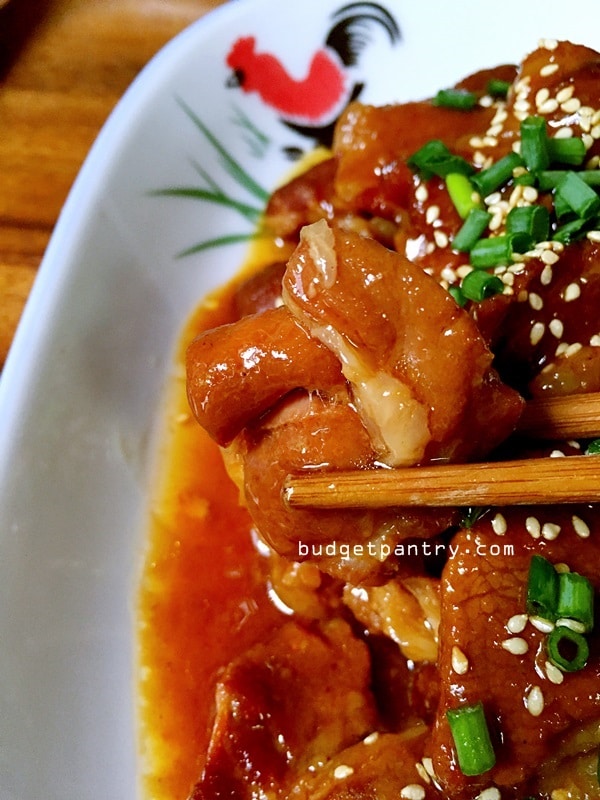 One optional step to make the gravy more sticky: ladle a portion from your slow cooker and cook over the stove top for a few minutes until reduced. You can also choose to deep fry the pork but I don't usually deep fry my food.
This dish is excellent paired with rice and some blanched leafy vegetables by the side. That's about all you need. The ingredients in this recipe is sponsored by PurelyFresh. I especially like how you can ask for your fresh meat/fish orders to be customised to your liking. I didn't even have to slice the pork collar myself!
Slow Cooker Peking Pork Chops

(budgetpantry.com)
Serves: 3-4
Total cost per serving: $3.45
What you need:
500g pork collar or soft bone ribs
White ends of spring onions, about 4-5 sections
1 tablespoon plum sauce
2 tablespoons tangy tomato ketchup
Half packet Chef King HK style bbq sauce or two tablespoons char siew sauce (any brand)
1 tablespoon black vinegar
1 tablespoon Worcestershire sauce
Enough water to just cover all the meat
Oil for browning (optional)
A small knob of old ginger
Garnish:
Green part of spring onions, chopped, for garnish
White roasted sesame seeds, for garnish
Steps:
This first step is optional: sear the meat on both sides in a frying pan or directly in the slow cooker (if yours can be placed direct on the stove). Reasons for searing meat can be found here.
Place the white ends of spring onions, meat, and all ingredients except the garnish into your slow cooker and cook on low for 3-4 hours.
Garnish with spring onions and roasted white sesame seeds and serve hot with rice or noodles.
How much I spent:
$12.50 for pork collar
$1.40 for Chef King bbq sauce
Everything else from my pantry