Food review: My Favourite Cafe Yong Tau Foo at Lucky Plaza
I've been on a yong tau foo craze recently. I can't seem to get enough of it!
What's there to like about YTF, you ask. Just some bland, boiled vegetables in clear soup. Hardly appetising! I think that's because you haven't had really good YTF with subtly sweet savoury soup, full of body from the soy beans and chicken/pork bones, the freshest bean curd and eggplant stuffed with homemade fish paste and a wide variety of yummy fried items to choose from!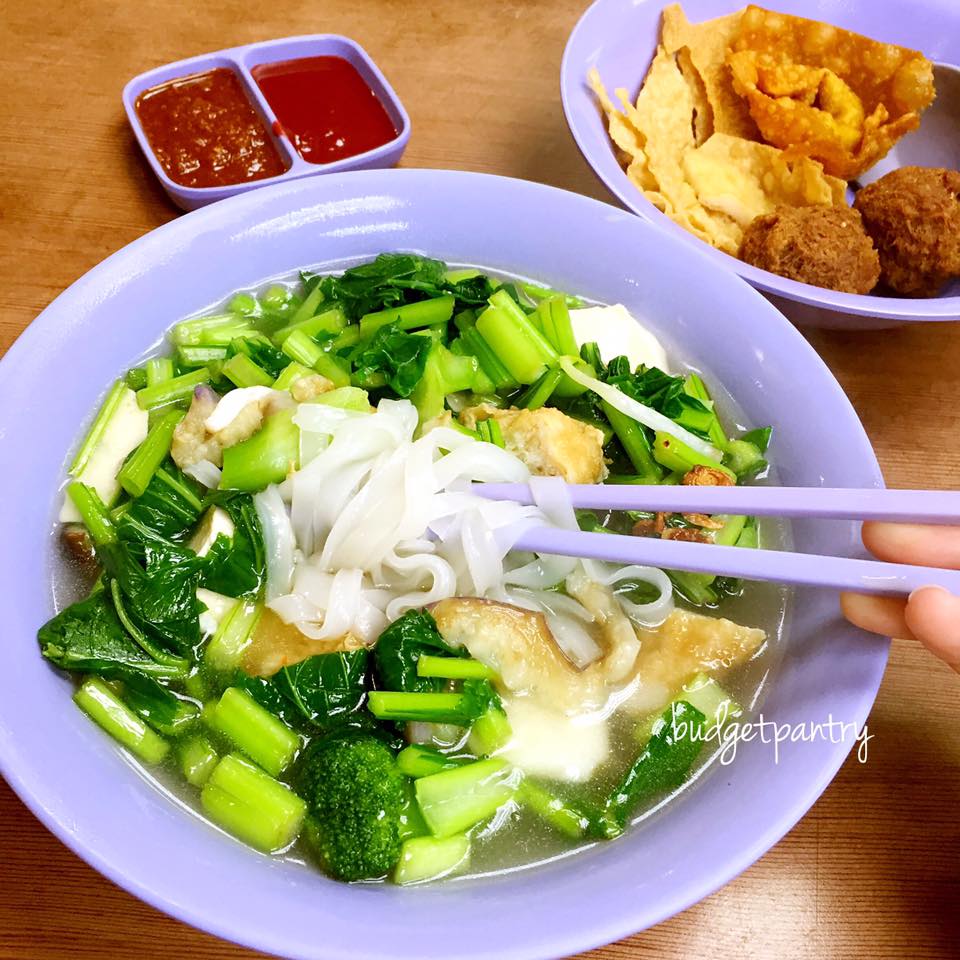 My favourite YTF stall SO FAR has got to be Xi Xiang Feng at Blk 724 Ang Mo Kio Ave 6, which I strangely haven't blogged about yet. Bad lighting is the reason! Maybe I'm giving myself an excuse to go back for another round! Today, I checked out another hot favourite, My Favourite Cafe at level 6 Lucky Plaza. I've heard that the queue can be horrendous during peak hours and if you go in the mid afternoon, the famous meat balls would have been sold out, so since I'm on leave today, I left home at 9.30 am for my ytf fix.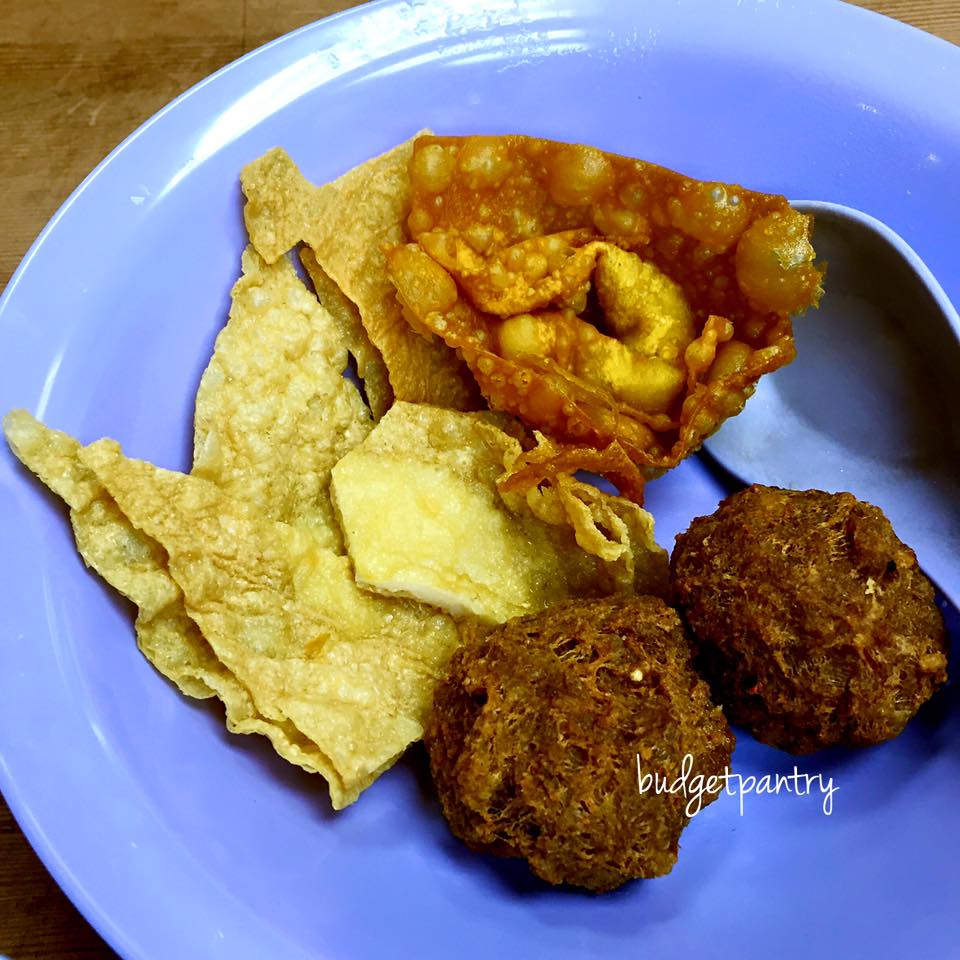 I ordered my usual items: stuffed eggplant, stuffed bean curd, broccoli and fried tau kee, a fried wanton, plus their famous crunchy meat balls and braised mushrooms. Had it with kway teow in soup – I'm not a fan of the sweet sauce and even if I eat YTF dry which is super rarely, I eat it plain without lashings of sweet sauce and chilli. If you're looking for your bean sprouts, kang kong or chye sim at the counter, they're not there. The aunty will ask you if you want any of these as you hand your selection over to her. After that, get a place to sit and pay only when your food arrives.
At 10.15 am, the place already had 8-10 customers including me. Within minutes, my food was here! I paid $6.60 (I did order quite a lot!) and tucked in. Mmmmm a very good bowl of soup with depth, not just clear boiling water with some seasoning. I also loved the fried shallots they splash on top. My favourite item has got to be the eggplant and stuffed bean curd – although they're a common sight at all YTF stalls, the ones at My Favourite Cafe were incredibly fresh, and the fish paste so smooth and soft that it almost slid down my throat.
The meat balls were crunchy and perfectly fried. I have heard of people ordering 10 meat balls and nothing else to go with their noodles. I can understand why but I can't eat that much! I ordered two and that's the max I can take, although I did tabao-ed 20 home for the aunts and hubby. The meat balls are actually very old school. They remind me of the YTF stall (next to or behind duck rice stall) at Commonwealth Crescent Market that Ah-Mm used to buy at when I was little. She always tabao-ed back the meatballs and ngoh hiang for us greedy kids! Wow it's more than 20 years ago!
The mushrooms are also worth a mention. They're braised in some kind of stock, almost like bak chor mee mushrooms but lighter and whole, not sliced into small pieces. And I'm glad I was there early because by 11.20 am, a snaking queue had already formed at the food counter.
Overall, taste wise, 喜相逢 at AMK is still hard to beat, but location-wise, travelling to town is much easier as compared to going to AMK from Bukit Batok, so I should be back here more often. This is one of the best YTFs in Singapore. I really don't mind eating it every day!
My Favourite Cafe
Lucky Plaza #06-46/47
Singapore 238863
Opening hours: 8.30 am to 6 pm daily