Pregnancy: The big reveal!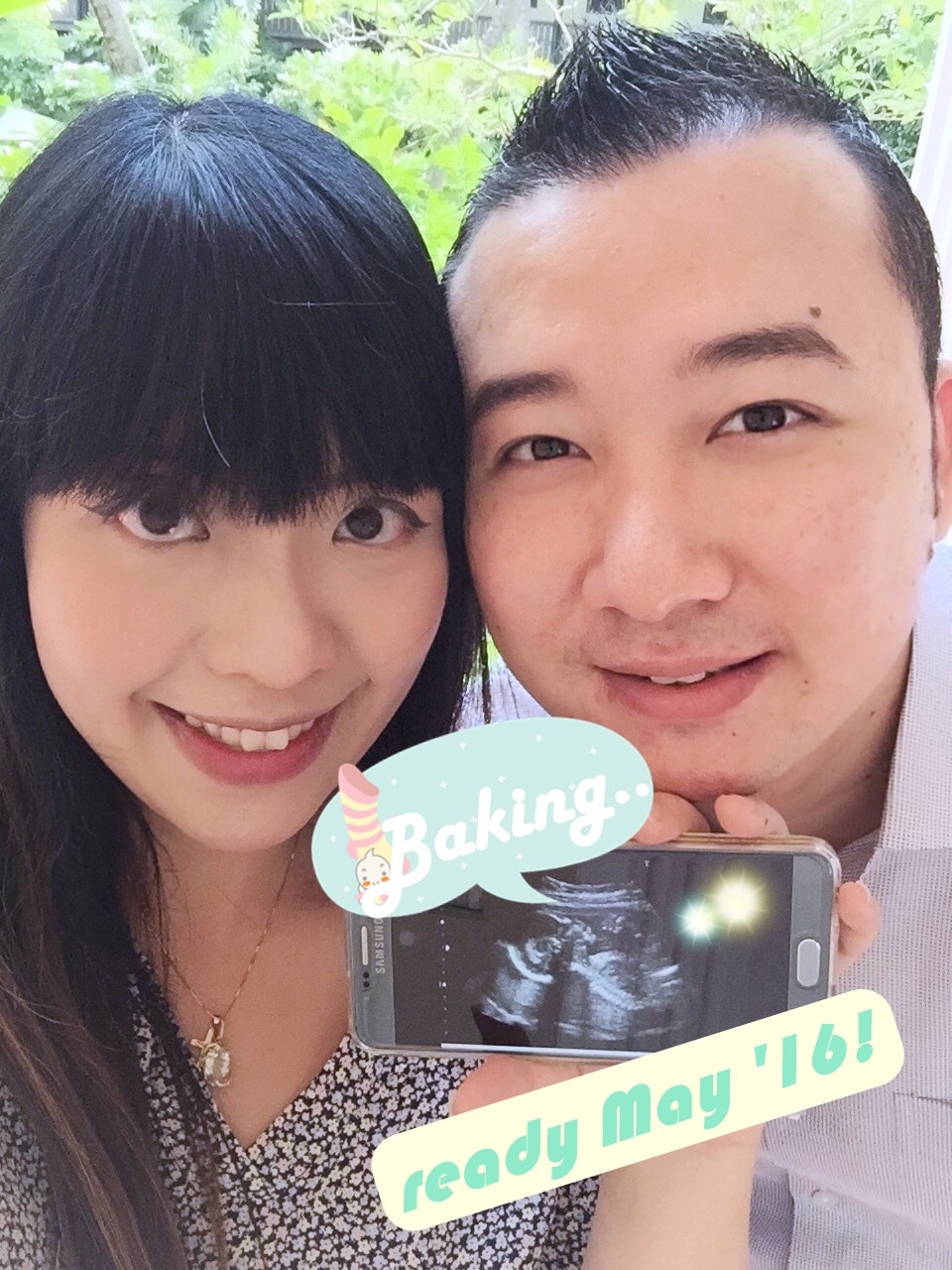 I guess now is the time for the big reveal: I am pregnant! After more than 24 weeks in my tummy, "Chua Bee Bee" is now 30cm long and weighs 700g. Yes I am 6 MONTHS pregnant! I am amazed that I managed to keep quiet all this time. Here's what our cutie pie looks like during the detailed scan one month ago: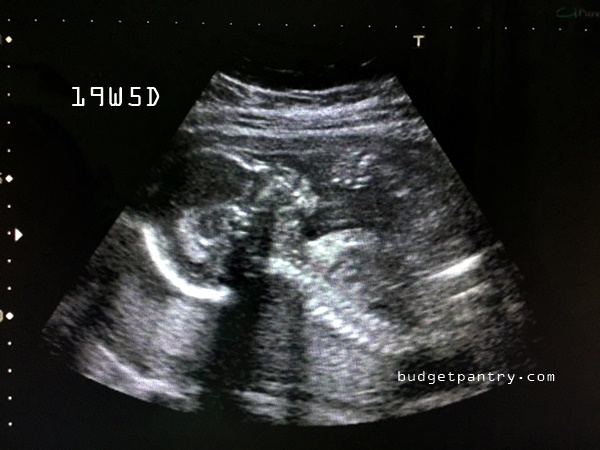 Some background on the nickname "Chua Bee Bee" … when Aegon and Cara were born, I told my brothers and sisters-in-law that Singaporean babies MUST HAVE dialect names. So they all "forced" me to name my baby Chua Bee Bee! They say must have Chua Bee Bee in the baby's birth cert regardless of whether it's a boy or girl because "you ownself say one, must preserve our heritage"! I actually think this name is super cute! Cara even sang a song about Chua Bee Bee many moons before I was pregnant (I hope this video loads on your phone! It definitely works on laptop/desktop):
How adorable is my niece? And so, the nickname has stuck. This post is the first of my pregnancy series. If you're interested in baby stories and ultrasound scans, welcome to my baby world!
Testing postive
We started trying for a baby after coming back from Japan. A few days leading up to the date of my last period, I experienced the usual cramps. And even as my period was late for three days, I told Jason it was highly likely that we didn't make it because the cramps were exactly the same as period cramps. But I was still dying to know. I tested the next morning with Guardian house-brand test kits and saw nothing on the "pregnant or not" window. I was already two days late – there was no reason for the kit not to pick up even the tiniest amount of human chorionic gonadotropin (HCG), a hormone produced after implantation, IF I was pregnant. So I left it as that.
The period still didn't start. I went through another two test sticks and it still showed nothing. Negative. Zilch. Finally, on 4 September, I tested with Clearblue digital which dated me as 1-2 weeks based on HCG levels.
Instead of feeling happy, I felt fear. Clearblue digital works by measuring HCG levels that should increase as your pregnancy progresses, and then "slots" you into the range of 1-2 weeks, 2-3 weeks or 3 weeks+. For Clearblue digital to show me as 1-2 weeks when I should have been 2-3 only meant that my HCG levels were low. This meant two things: 1) I ovulated late and I was indeed 1-2 weeks from conception; and 2) My levels hasn't been increasing significantly since last week.
To be continued……
========================
p/s – remember this photo when I said we were on the way to Emporium Shokuhin? We were actually only going there AFTER going to the gynae clinic to see Chua Bee Bee's for the second time! :) We heard the heartbeat two weeks ago when the baby was merely 1mm big! Can't believe the little cutie pie is more than 30cm now!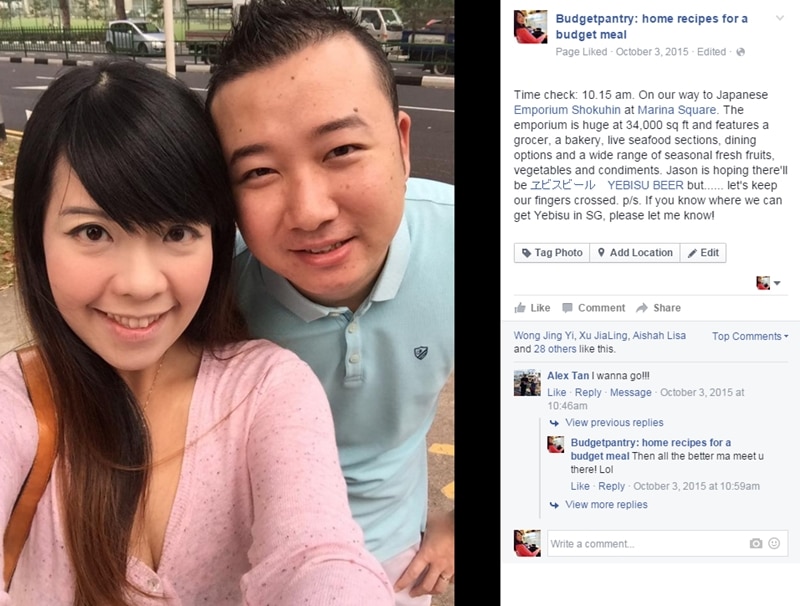 Although I am wayyyy less stressed than I was before week 20, the reality has sunk in that I HAVE NO CLUE about this whole mom business… which means it's an ENTIRELY different form of stress from here on out.
If you have first-time mom tips or recommendations of baby products, please let me know! There's so many different brands of diapers, baby detergent, cleansing liquid, sterilizers, milk bottles, pacifiers OF VARYING prices and styles that I don't even know where to start. And it's just three more months to go!
In the mean time, I will be posting ultrasound pictures and more updates very soon. Follow me on my Facebook page to get notified!
Next:
Pregnancy: The first trimester scans… I saw an empty womb on my first scan
Pregnancy: The second trimester – harmony test and gender reveal!
Pregnancy: The second trimester – 20-week anomaly scan + gestational diabetes scare
Pregnancy: The third trimester 4D scan – I saw Chua Bee Bee's cute little face!
Pregnancy: Mount Alvernia Hospital – Maternity Tour & Estimate Bill Size 2016
Pregnancy: Bellybuds! Playing music for your baby in the womb
Pregnancy: Bellybuds! Playing music for your baby in the womb
Pregnancy: Why I'm choosing GAIA Natural Baby Organic Skincare for #ChuaBeeBee
The third trimester: Tips for changing your gynae at Week 35
Pregnancy: When you wrist hurts like nobody's business (De Quervain's Tenosynovitis)
How to bake your own chunky chocolate lactation cookies
Pregnancy: Week 39 – Low amniotic fluid and an eviction notice!