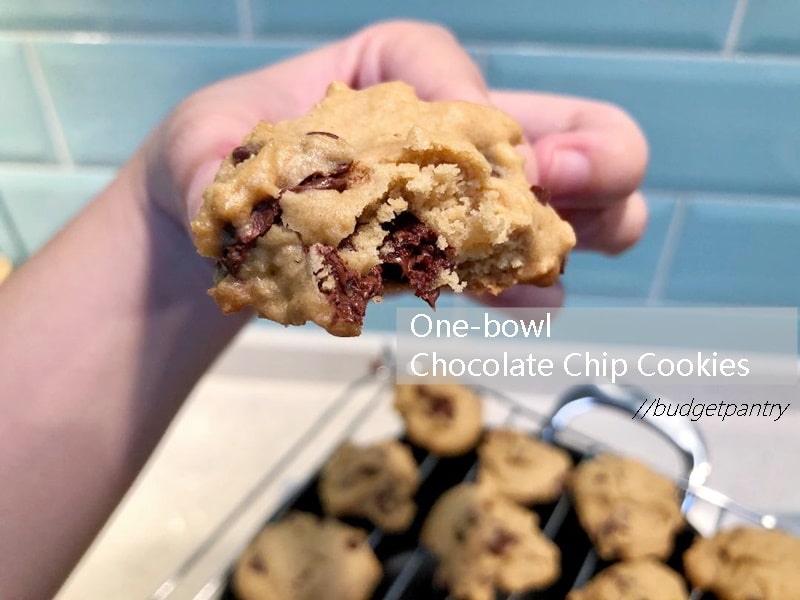 Activity with Kids: One-bowl Chocolate Chip Cookies
Baking is an activity we would ALL love to do with our kids (and they too, with us), but God, I *hate* the washing up. I know you're like me, so here comes a recipe that only uses ONE bowl, a couple of spoons and a whisk/fork. No mixer required. No kidding!! Have fun with it!
Click here for more easy kids/baby food ideas: https://budgetpantry.com/category/baby-food/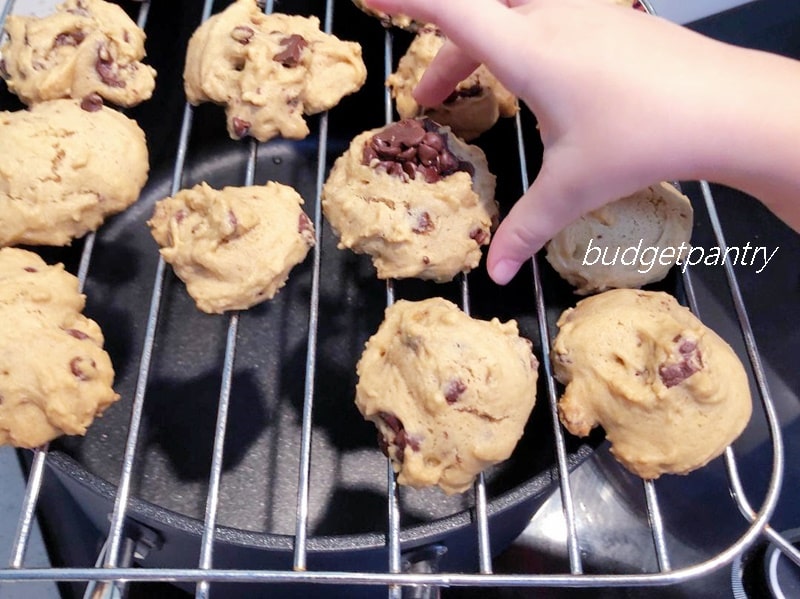 One-bowl Chocolate Chip Cookies
(budgetpantry.com)
Makes 16-18 pieces
What you need:
60g butter
50g brown sugar
50g castor sugar
135g plain flour, sifted
Half teaspoon baking powder
Half teaspoon salt
Half teaspoon vanilla essence
1 medium egg, beaten
2-3 tablespoons chocolate chips (we use semi-sweet dark chocolate but you can use any – even chocolate rice)
Steps:
Preheat oven to 190C. Line baking pan with baking paper.
In a large glass bowl, microwave butter until melted. Add the brown and white sugar, then mix together with a whisk. Add the egg and vanilla essence, then whisk together.
Add half the flour, baking powder and salt. Mix well and then add the other half of the flour. Combine until dough comes together (not drippy when you scoop/drop from a spoon). Add the chocolate chips. Chill mixture for half an hour.
Drop teaspoonsful of batter onto your baking pan. Leave about 2cm space in between each cookie. Bake for 15 minutes. When the time is up, the cookie will still seem soft if you nudge it with a fork, but it will firm up.
Keep the oven door ajar for 5 minutes, then transfer cookies to a cooling rack. Cool for 30 minutes (we already ate 2 pieces in this 30 minutes. LOL) , then transfer to airtight container.