Home: BTO Renovation – why I chose Rinnai hob, hood and oven for my kitchen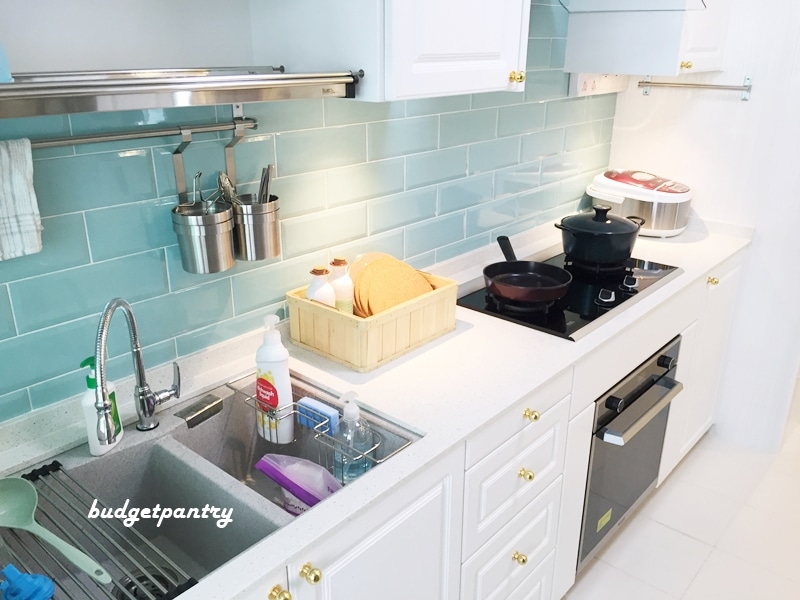 Yessss my kitchen! I know you've been wanting to see it! p/s- *special package deal promo for my readers from Rinnai… see details below!*
My home renovation has been completed for a while now, but we're REALLY taking our time moving in! Part of me is like, if we move permanently, then my two aunts how? So we're treating it like a weekend home for now…… errrr…. ok we'll get to it.

Ok back to my kitchen. Some highlights:
We hacked the wall to create more space and a bar counter. I really love the pull-out work tops (I have three of them) so I can have more counter space. You know how tiny these BTO kitchens are. I cannot deal with having no space to put my vegetables and plates when I'm using the counter space for my chopping board. We also did away with the flap/door for the dish rack above the sink cos it's redundant to me. I've never had it down cos we access the dishes etc every day. And of course, the mint-turquoise subway tiles!! Picture spam!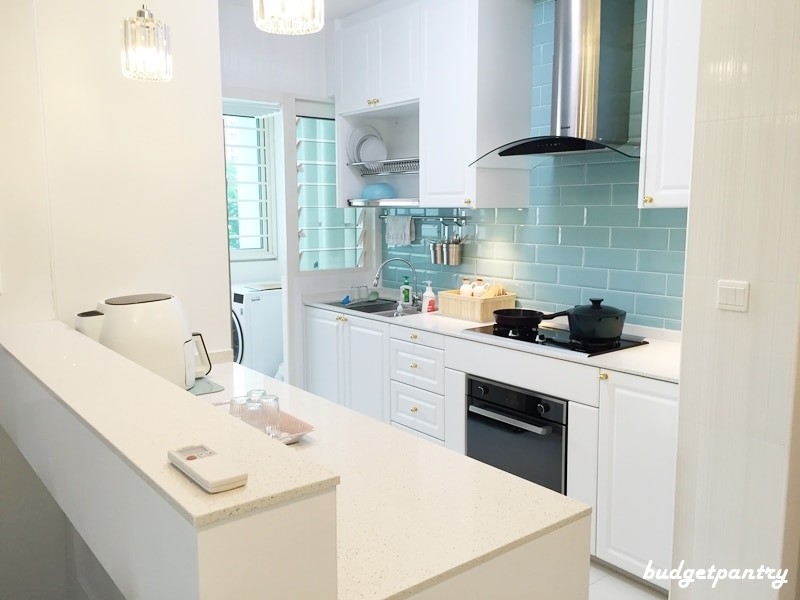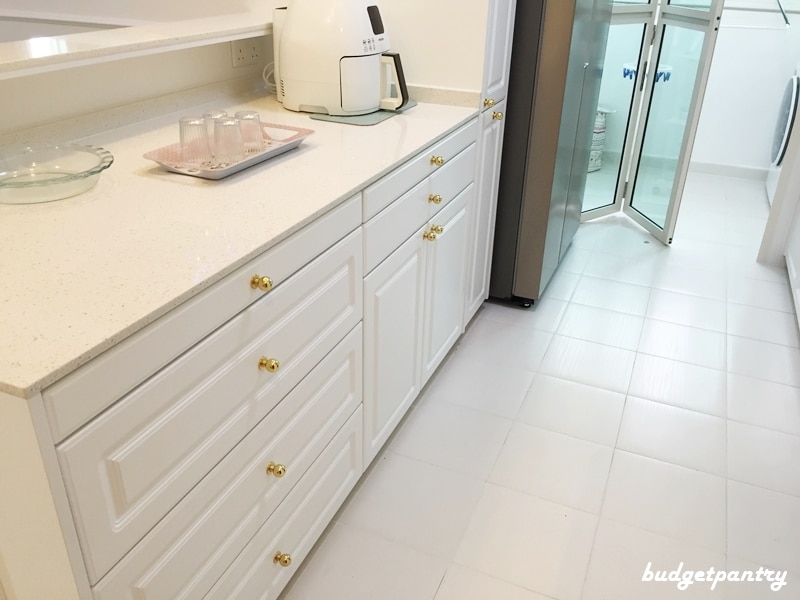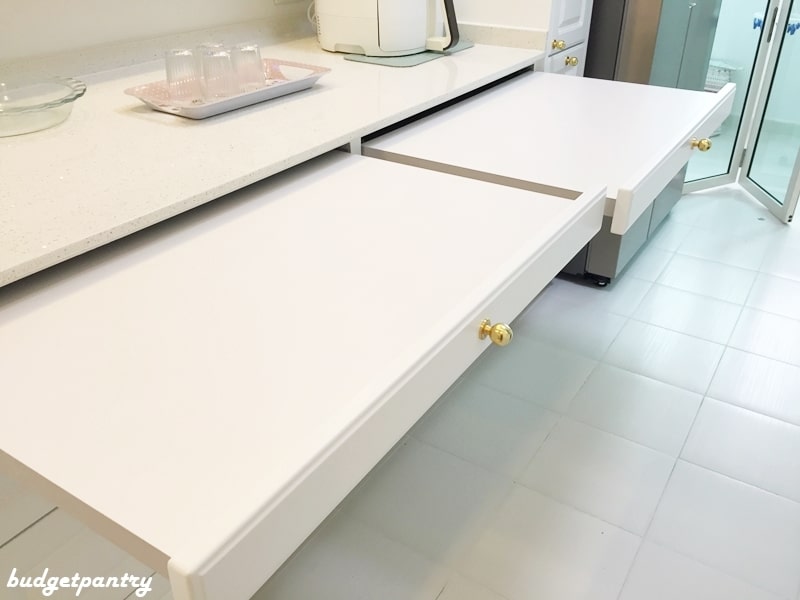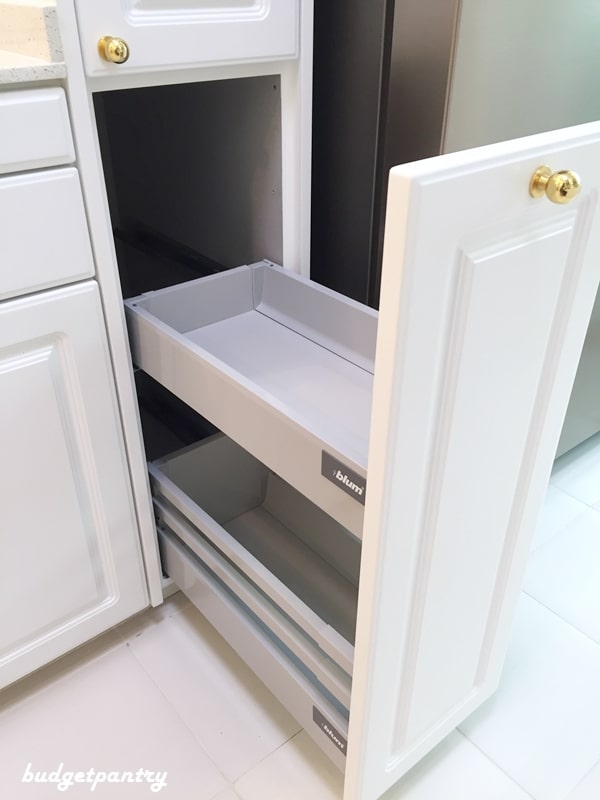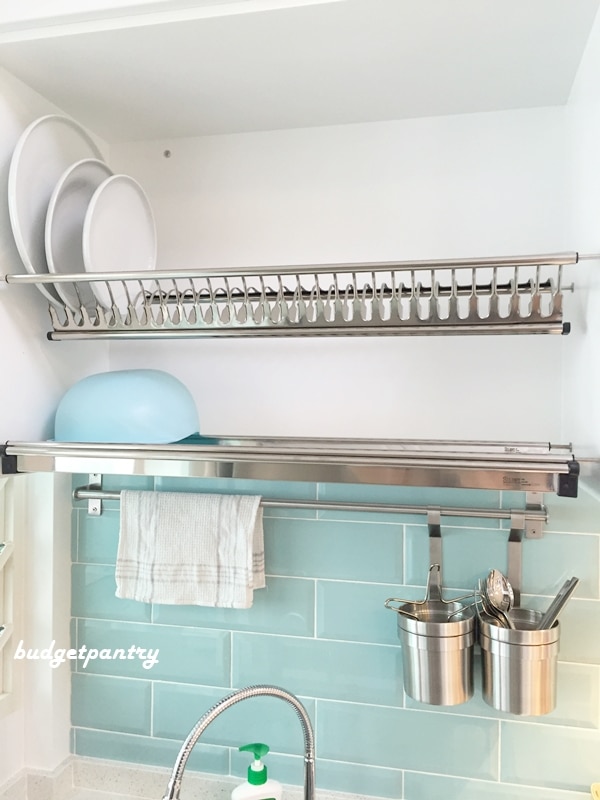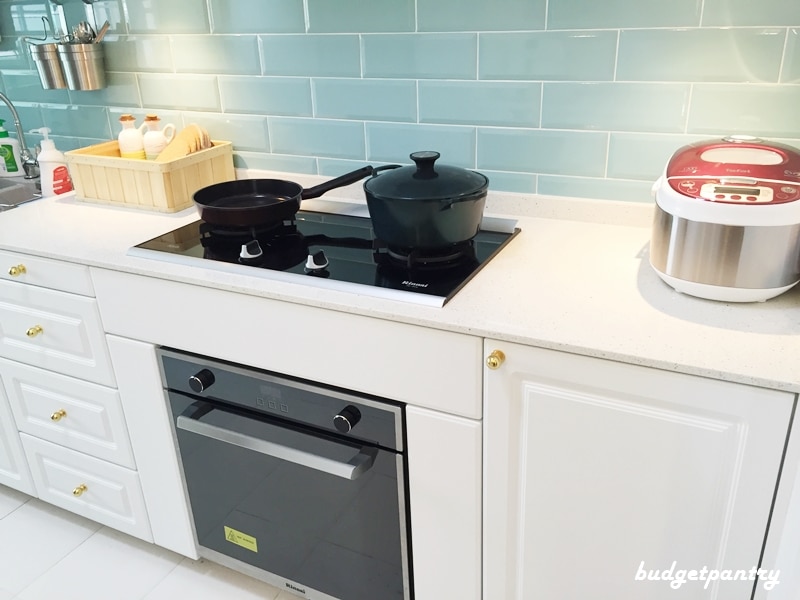 And because I'm a cooking mama, I'm pretty particular when it comes to choosing a hob, hood and oven for my new kitchen.
After surveying many different brands in the market, I went with Rinnai, a Japanese brand established since 1920.
These are the products that I got for my kitchen:
Cooker hob RB-2CG
Chimney hood RH-C209-GCR
Built-in oven RO-E6208TA-EM
Cooker hob RB-2CG (link)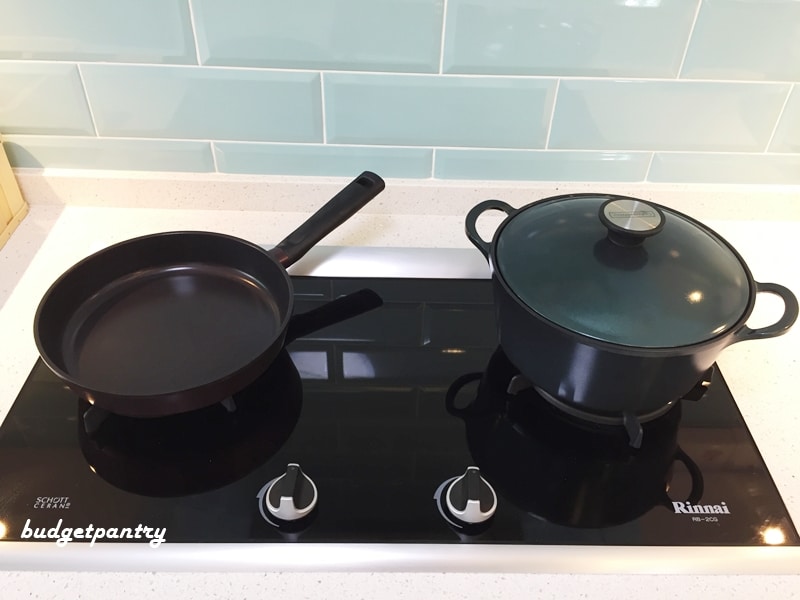 Are you surprised that I didn't get a 3-burner hob? I don't think it's a necessity as I don't cook with all three burners at the same time. When preparing for a party, for example, I can have two dishes cooking on the stove, another baking in the oven and something else cooking in the air fryer. Plus, the counter top space of a BTO flat doesn't really give me the luxury to have a 3 burner hood, so my ultimate choice was RB-2CG, a 2 burner hob with Schott Ceran glass-ceramic top, which makes it extremely resistant to high heat and is easy to clean too.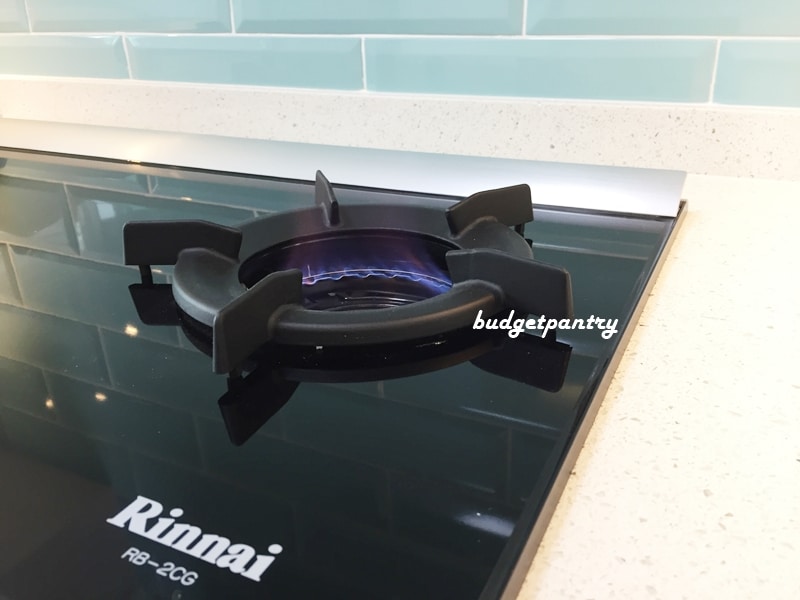 You might be familiar with Rinnai's inner flame technology. And if you're not, I'll tell you why I like it:
Saves energy and cooking time
I boiled a pot of water in my Vision's pot, and it reached boiling point in no time at all. I love it! It is proven that the Rinnai inner burner uses less energy with its 52% heat efficiency as compared to normal gas hobs of 40% heat efficiency.
Perfect flame control
Some people I spoke to said oh wow then wouldn't food get burnt at a crazy rate then, if I'm an inexperienced cook? Uh, lower the flame? The perfect flame control means that the Rinnai inner burner hob is suited for multiple cooking settings, cooking your food just the way you want it. The inner flame vortex allows you to turn the flame to an extremely low level without fear of it being extinguished. With my old Turbo burner, I had to repeatedly check to see that the flame is still there when I'm braising food. I don't get this problem with Rinnai as the rim keeps the flame protected (it distributes heat from the centre) as opposed to other burners where the flame goes around the rim.
Easy to clean and maintain
The inner burner has no burner head and burner ring to wash. The inner drip pan can easily capture boiled-over soups and can be removed for cleaning.
Schott Ceran glass-ceramic top
High quality, durable and sustainable, Schott Ceran glass-ceramic can easily withstand abrupt temperature shocks of up to 700 degrees celsius, which makes it extremely durable. Read more about Schott Ceran glass here.
Chimney hood RH-C209-GCR (link)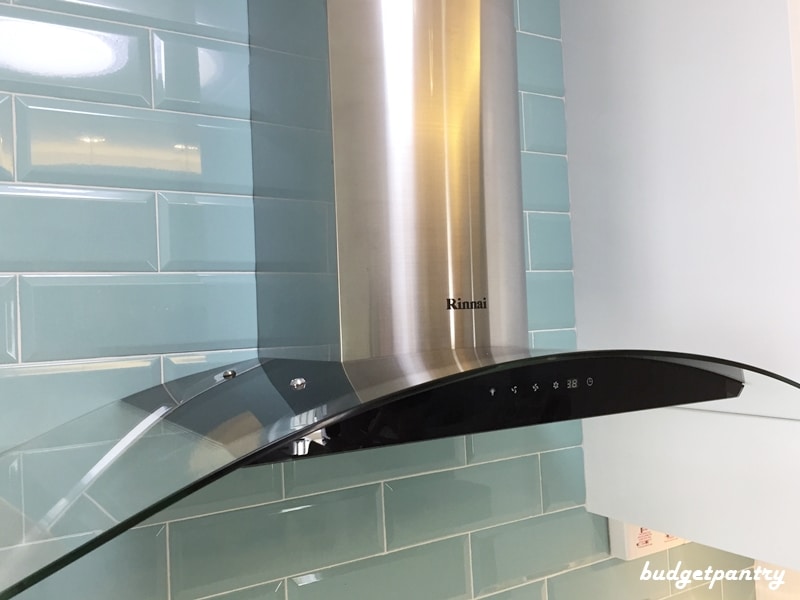 I decided to go for a chimney hood over a slimline hood. Most people tell me that a slimline hood would do for a HDB flat. Which could be true, and I guess that's up to your own needs. I do really frequent cooking – more than once daily – plus I hacked my kitchen wall. To prevent smells from going to the living room, I opted for a chimney hood with a higher extraction rate.
The RH-C209-GCR has a high airflow of 1100m3/hr, as compared to about 400-500m3/hr for slimline hoods. The high extraction rate effectively removes all traces of cooking smells, grease and smoke from the kitchen. The chimney hood also comes with electronic touch control with delay stop timer, three speed settings and two 20w halogen lamps. The grease filter can be removed and washable, and it's really easy to operate. I can't deny the fact that I was wowed by the aesthetics too! It matches my kitchen perfectly.
Built-in oven RO-E6208TA-EM (link)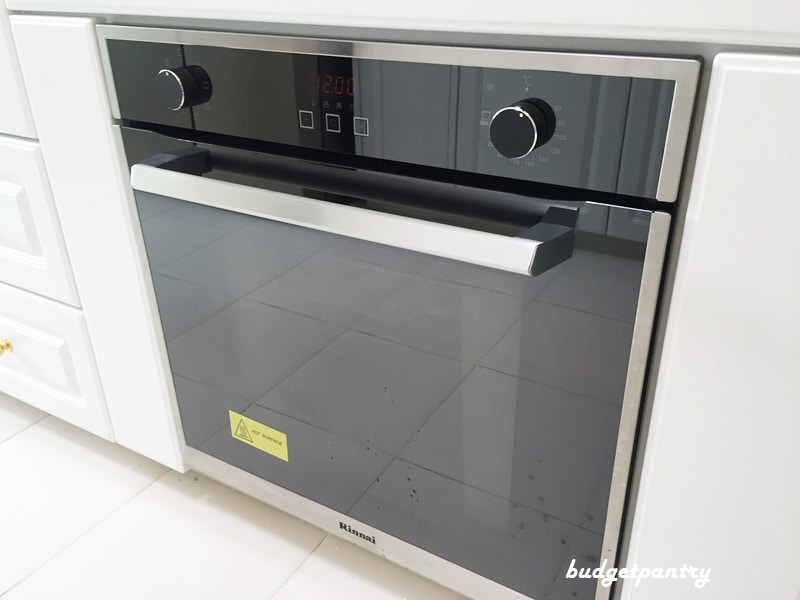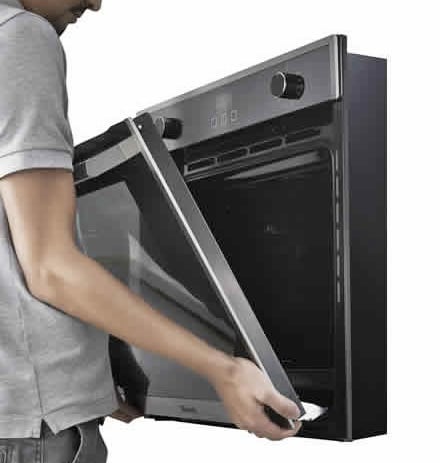 The latest in Rinnai's oven selections, the RO-E6208TA-EM is designed with a multi-function feature to provide the best results according to your cooking method. For example, the Fan & Grill function ensures that a large roast will be cooked through to perfection. The extra large capacity also gives me space to cook whatever I want and finally bake more than one tray of cookies at a time! Its main features:
Extra-large cavity: The 70lt extra-large cavity offers you extra space for flexible cooking
Sensor touch timer: You can use the timer to count down the cooking time, and even program your oven to start or stop at a particular time
Removable door: The glass door can be detached easily so that the oven cavity can be cleaned more easily and thoroughly
Multifunction: Each function is designed to give you the most ideal cooking method to suit your recipe and to provide the best results. For eg, Fan & Grill function ensure your large roast is being cooked through.
3D circular fan: The circular heating will distribute the heat evenly, so you can cook different kinds of food on different shelves simultaneously, without worrying that the smells and tastes be transferred from one dish onto another
Jason is particularly excited about the oven and he wants me to make pizza?! I will be sharing further reviews of my Rinnai hob, hood and oven along the way so look out for them!
Special package deal promo for budgetpantry readers!
Get the RB-2Gi 2 Inner Burner Built-In Hob Tempered Glass (Black) Top Plate + RH-S319-PBR-T Slimline Hood at an unbeatable price! Note: these two models are different from mine.
–          Pricing: $999 (Inclusive of GST and delivery) (Installation not included)
–          Deal period: Till end August (31st)
–          Readers can call +65 6748 9011 (ext 610), email (enquiry@rinnai.sg), message Rinnai via Facebook/website, quote "budgetpantry" for the offer
————————————-
Disclaimer: I was not paid to write this review however my cooker hob, hood and oven were sponsored by Rinnai.
If you like my posts and updates, or would like to be informed of baby/cooking-related giveaways and promos from time to time…..
Like my Facebook page or follow @budgetpantry or @chuabeebee on Instagram! Yes, I just started an Insta account for CBB too!