Baby & family menu: Eggplant tuna bake
Are you finding yourself feeding your baby porridge for every meal? I mean, cbb LOVES her porridge, but it's nice to see her face light up whenever she tries something new, and I was going to make her grin today!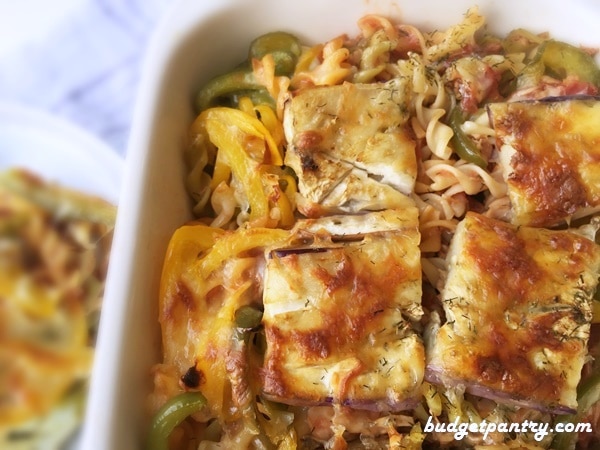 I've discovered that she loves anything with a tomato sauce base, and she prefers texture over smooth food anytime. That is why I thought this cheesy pasta bake would be perfect for her. This is great as a family dinner too. What I do is prepare everything according to cbb's needs (that means no extra salt or sugar), and when eating, sprinkle some salt on our portions. I often eat it plain like so too, but Jason needs some added flavour.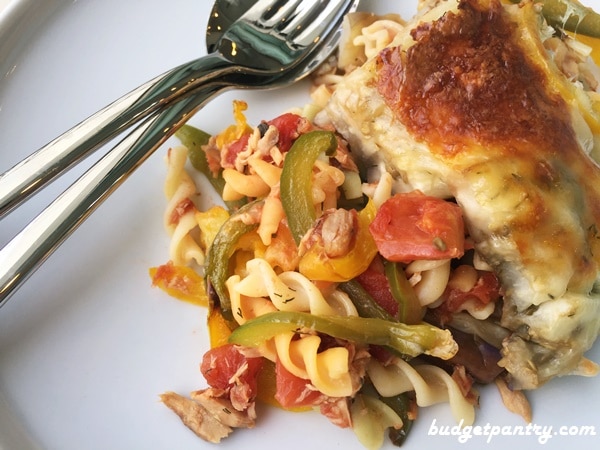 The core ingredients for this dish: eggplant, capsicums, tuna, canned tomato, your choice of pasta, cheddar and mozzarella cheese. It was so good, even without extra seasoning. When serving it to your baby, you might want to run a pair of scissors through her portion. I recommend this for babies after a year old cos the vegetables can be chunky. But if if you cook it soft enough and cut them to a manageable texture, 9-12 month olds could eat it too. You know your baby better!
How to prepare your eggplant: wash and cut into half, then slice each half into 3 slices, like this:
Then score with a knife front and back, and arrange on plate and sprinkle salt. Let it sit for half an hour to draw out the moisture and minimise air pockets (so that it doesn't soak up too much oil), then rinse and pat dry with paper towel. It's important to get the eggplant melty soft, and I choose to do it over the stove top on extremely low heat and about 15 minutes pan-grilling time. Eggplant tastes amazing when done right.
If you're not a fan of tuna, you can add cooked minced meat or chicken, but then that's an extra step. Haha. This dish can also be made with most vegetables you have in the fridge. Sometimes I toss in some spinach together with the capsicums, or add some onions. It's packed with vitamins and goodness, what's not to love?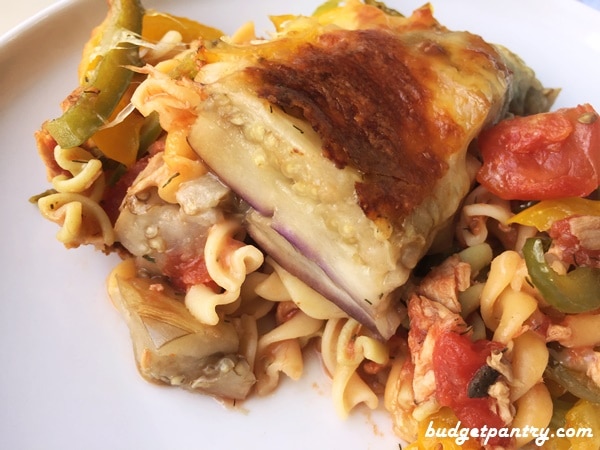 Baby & family menu: Eggplant tuna bake
(budgetpantry.com)
Serves 3-4
What you need:
1 can tuna in water, drained
2 medium eggplants, sliced to ~1.5cm thickness and score diagonally front and back
2 capsicums, julienned (I used green and yellow)
3 small handfuls of short pasta (I used spirals. Penna and shells are great too)
1 can chopped tomatoes
Sprinkle of dill
Sprinkle of garlic powder
Sprinkle of salt (optional)
Shredded Mozzarella cheese
Shredded cheddar cheese
Olive oil
Steps:
Preheat oven to 190C.
Heat a tablespoon of oil in a frying pan and lay out the eggplant slices. Cook each side for 10-12 minutes under low flame, till soft and melty. Don't worry if the eggplant absorbs all the oil initially. It will gradually be released as the eggplant cooks. Repeat with the second eggplant. Dish up and set aside.
Add some oil in the pan and fry capsicums till tender. You may do this in another pan alongside the eggplant to save time. Set aside.
Cook the pasta according to package instructions. Drain and mix with tuna, canned tomatoes (scoop the tomatoes and add some of the juice – you don't need the entire can), dill, garlic powder and salt (optional).
Now we assemble: Depending on the size of your baking dish, lay 4-5 slices of eggplant in a single layer at the bottom. Top with half the pasta and cheddar and mozzarella. Repeat with the eggplant, capsicums and the remaining pasta. Finish with somemore dill, mozzarella and cheddar cheese.
Bake at 190C for 10-15 minutes till cheese bubbles. If serving baby, run a pair of scissors through her portion to the texture she can handle. I recommend this for babies after a year old.
If you like my posts and updates, or would like to be informed of baby/cooking-related giveaways and promos from time to time…..
Like my Facebook page or follow @budgetpantry or @chuabeebee on Instagram! Yes, I just started an Insta account for CBB too!