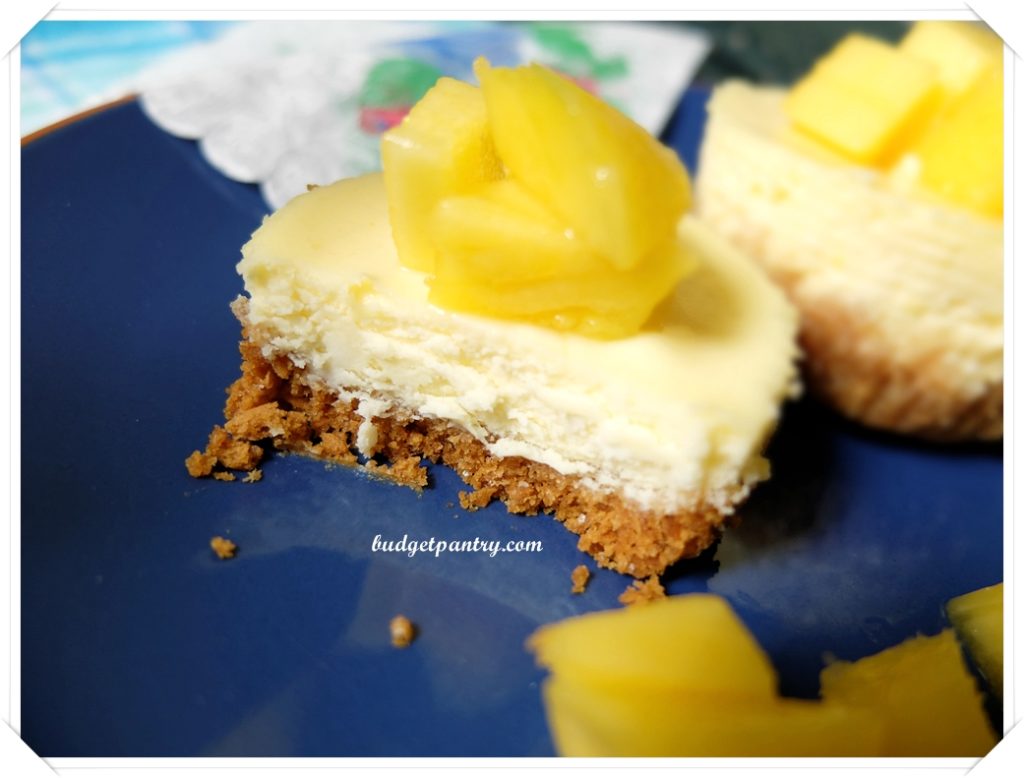 I've had six people come up to me in the past week and say, almost accusingly, "You haven't been cooking."
The truth is, I have, but they are repeated recipes which I have shared before. Think airfried salmon with shio koji, teriyaki saba fish, vegetable soup and airfried wings.
I did find some time to bake little cheesecakes though! I was craving for some cheesecakes last week after tasting an absolutely delicious version from a sweet girl at work, and I just had to bake my own!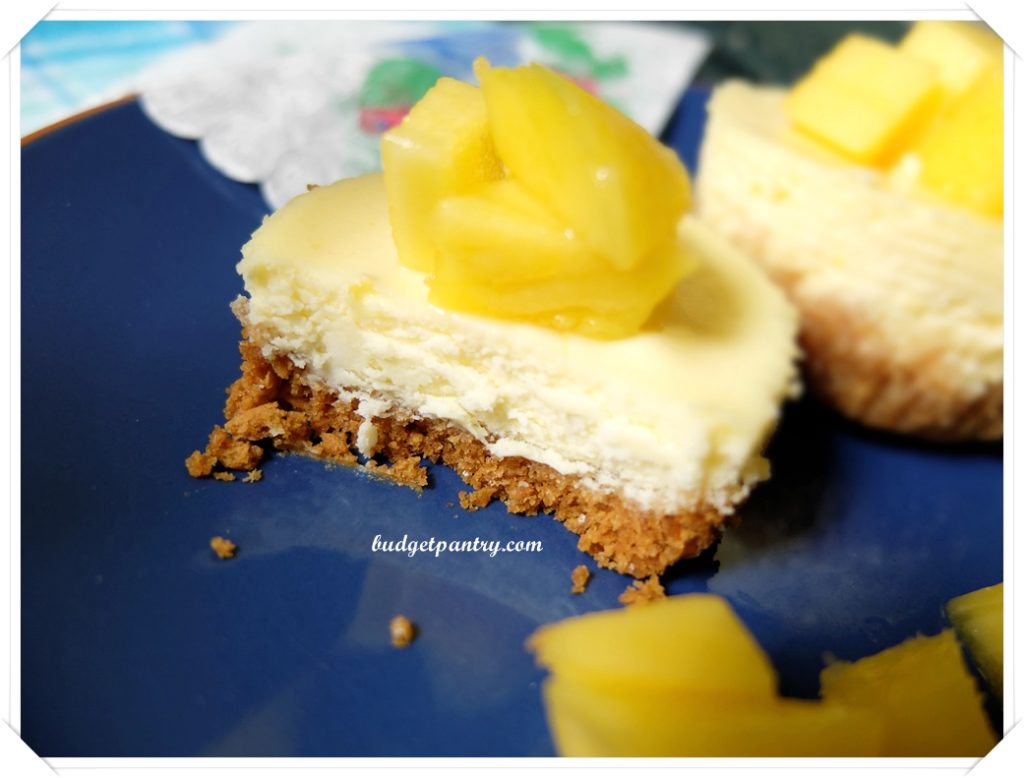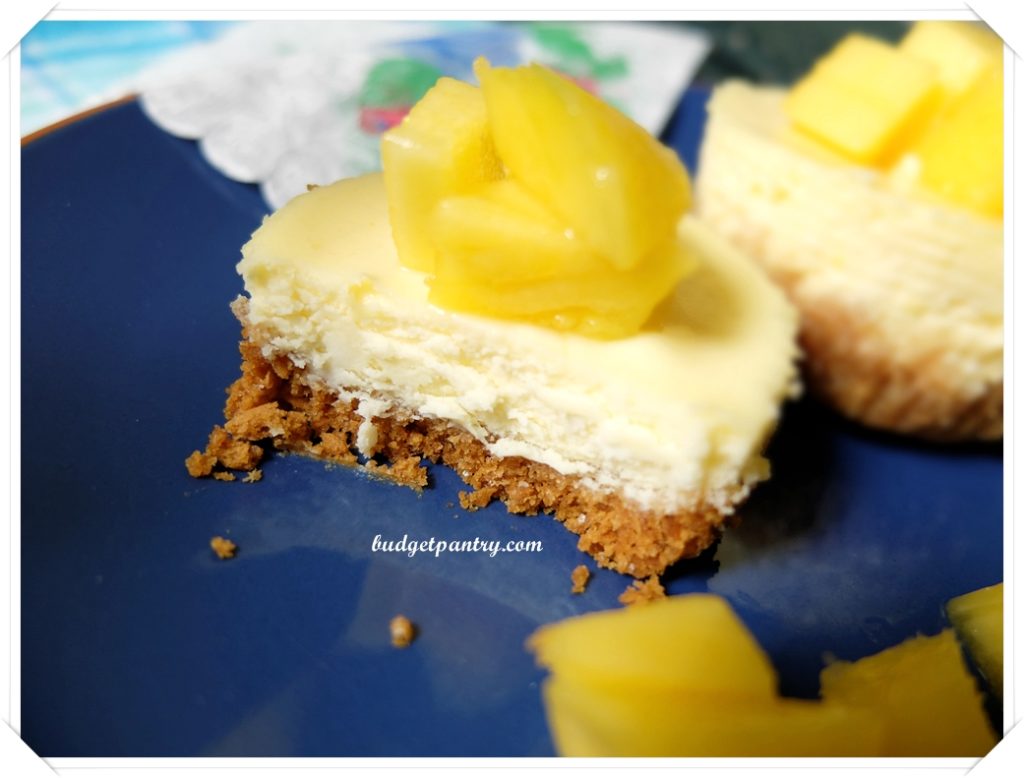 I started off with the regular cream cheese version, then suddenly I thought about the large, juicy, ripe Australian mangoes I got from Cold Storage a few days ago. They are the ones which have hues of green, orange and red, with deep, orange flesh. And the best part was, they were just 3 for $6.95.
I added about half a mango to add to my cheesecake batter. I was "supposed" to puree them first but I didn't. You may choose just to make regular cheesecakes! These are not "no-bake" cheesecakes and I didn't use any geletin. I was impatient and took these out for photo-taking (I needed the sunlight!) before they were properly set, so you can still see that the cheesecake is pretty soft around the edges. I recommend that you freeze them for 2-3 hours before eating. I hope you like this recipe!
Mini Mango Cheesecake
Adapted from Joyofbaking with slight changes
Makes 16 mini ones
What I used:
For crust
100g graham crackers (or you can use digestives)
1 tablespoon sugar
50g butter, melted
For filling
2 blocks Philadelphia Cream Cheese, about 454grams total weight (room temperature)
120g white sugar
2 eggs (room temperature)
A pinch of salt
1 teaspoon vanilla extract
100ml natural yoghurt (I used Paul's)
Half a mango, cubed (optional. if you leave this out, increase the yoghurt to 120ml)
1/2 teaspoon grated lemon zest
Steps:
1. Preheat oven to 150 degrees. Line your muffin tray or cups with muffin liners.
2. Make the crust. In a large bowl, crush your crackers roughly (I kinda crushed them tooo fine this time) and add the sugar and melted butter. Combine til the mixture resembles this photo: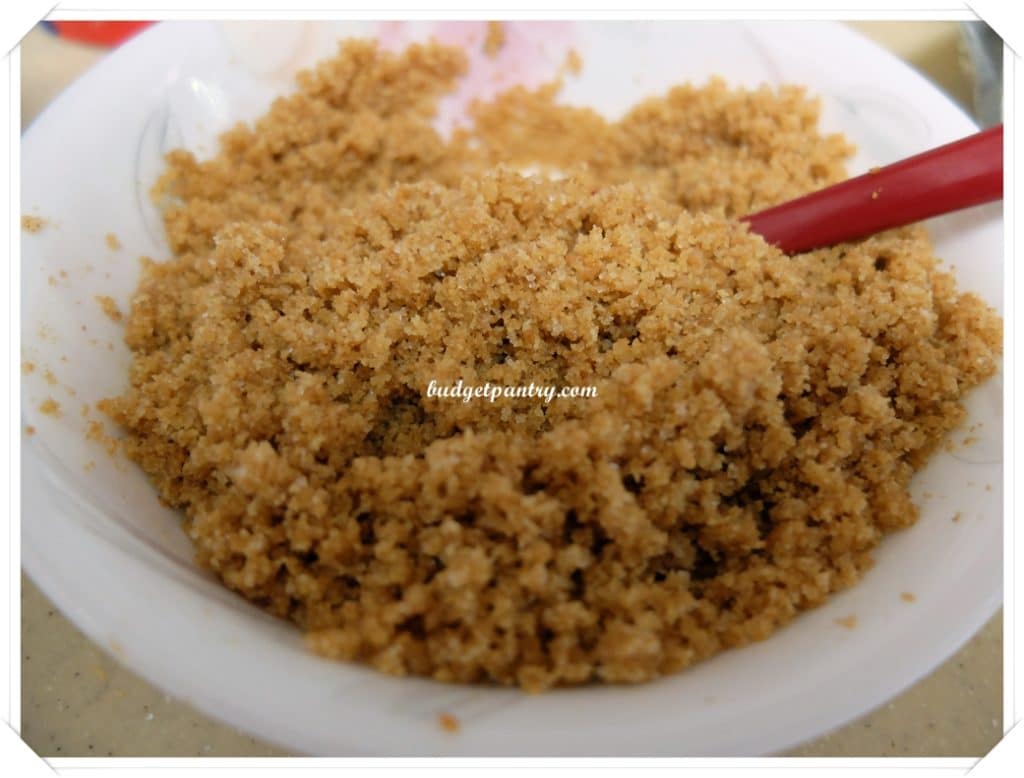 3. Scoop about one tablespoon of the mixture and press into the muffin cups. Put it in the fridge to chill.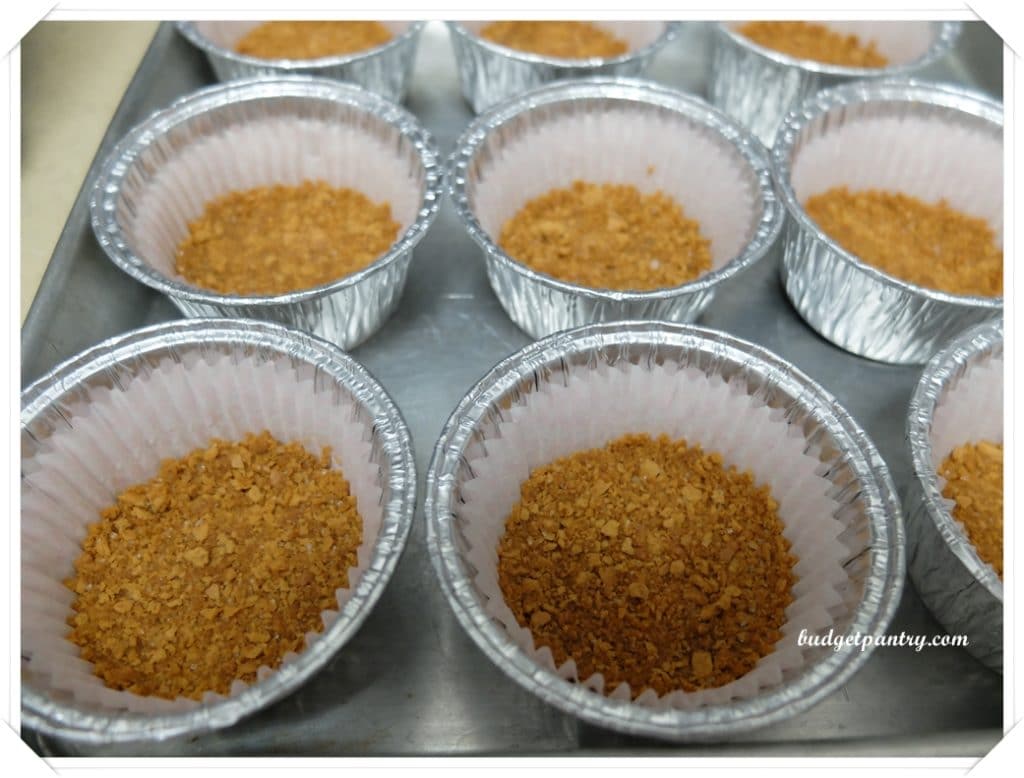 4. Prepare the filling. In the bowl of your electric mixer, add the cream cheese and beat on low speed until creamy and smooth.


6. Add the sugar and salt.


7. Add one egg, beat til combined, then add the other egg and vanilla extract.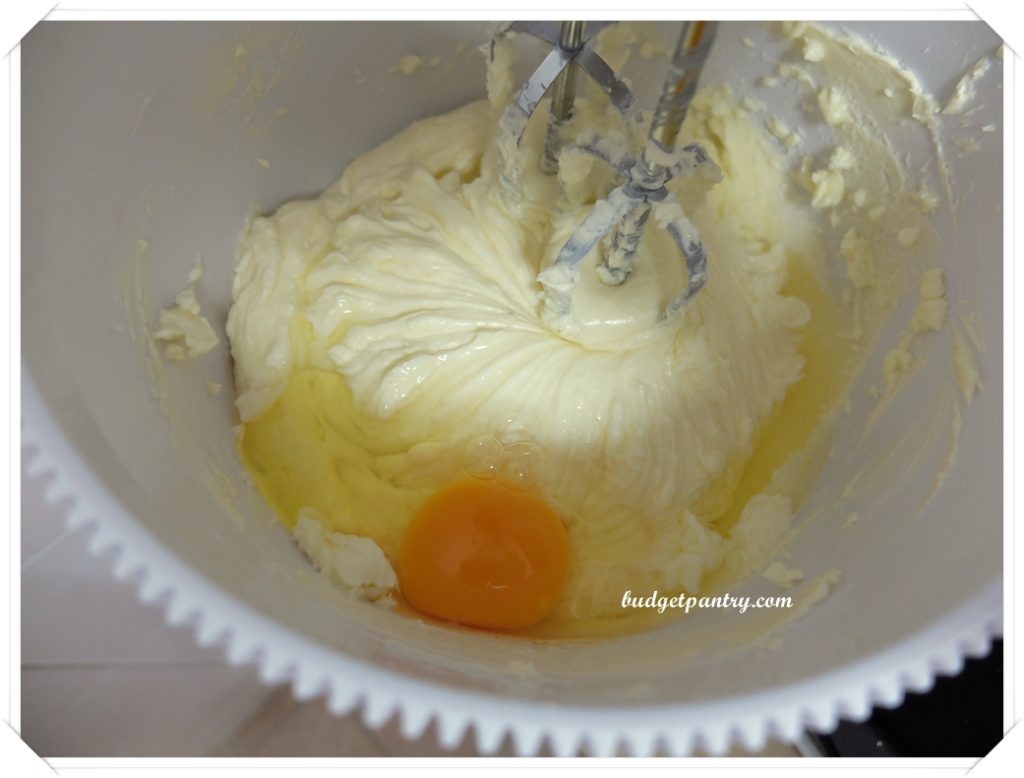 8. Add the yoghurt, lemon zest, and mango cubes, then beat until well incorporated.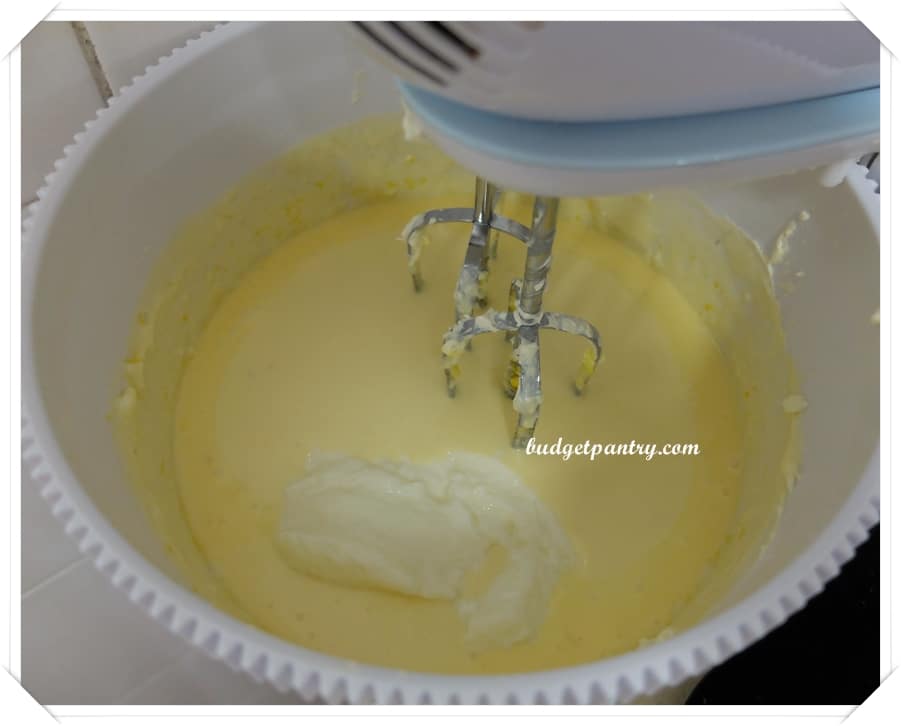 9. Remove the chilled muffin cups and scoop the cheesecake batter into each cup. No need to leave space for "expansion" because these stay the same size.
10. Bake for 20 minutes, until the cheesecake is just about set and still a little wobbly. Freeze for 2-3 hours!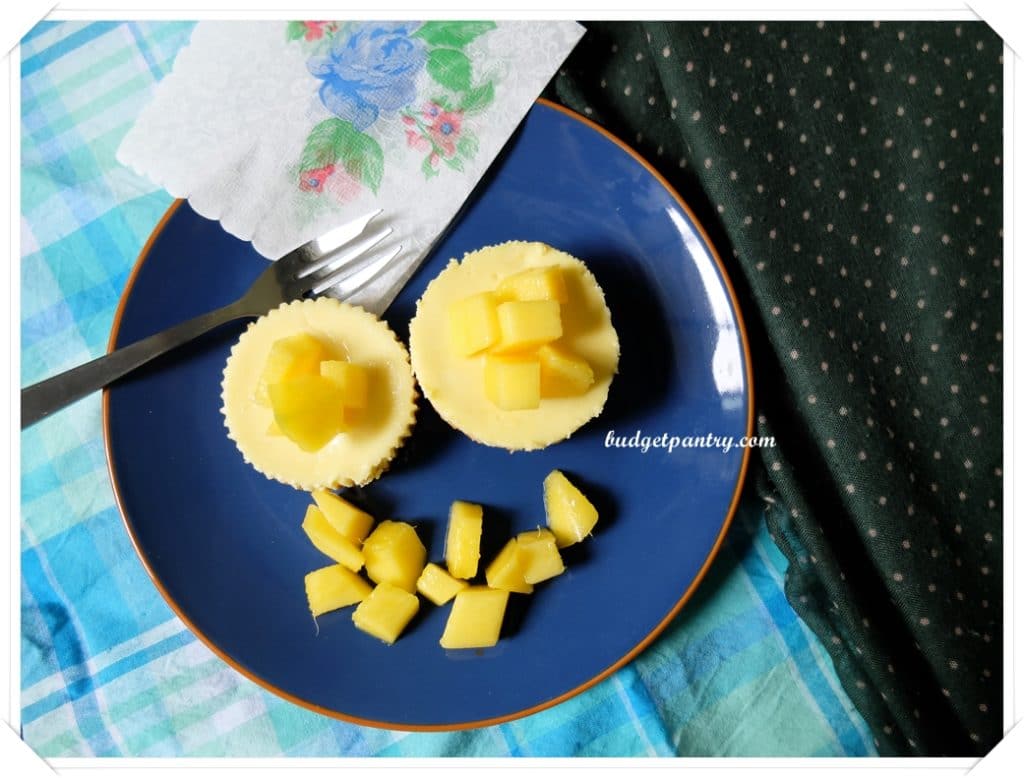 Serve these with fresh fruit or even a raspberry or chocolate sauce. You can make a marble effect by adding some chocolate syrup to each muffin cup, then swirl them lightly with a toothpick or knife before popping them into the oven. I regret not doing that to "beautify" them! I'm still working on different versions of this recipe. I'd like a super crunchy biscuit base- these were soft even after freezing- and I'm still experimenting. Is it because I crushed them too fine? If you have any tips that you can share, please leave me a comment below!