Food Review: Kee Hock (Beef Hor Fun) at Clementi Central
I've lived in Clementi almost all my life, except in recent years where I moved not too far away to Bukit Batok. I spent my childhood with my aunts at Clementi Avenue 1, where they have been attending mass at Church of the Holy Cross for the past thirty years. We moved from Clementi > Ulu Pandan > Clementi > Ulu Pandan (yes, true story), then > Clementi > Bukit Batok. Then we moved again from Bukit Batok to one bus stop away, then to another bus stop away (true story too). Moving house. We love it.
Clementi is a place full of memories. I watched my first movie with Yiru at Empress Place cinema which has since been torn down, hung out at Big Bookshop with the besties after school, had my favourite waffle and root beer float at A&W, stayed out at the 24-hour McDonald's just beside Clementi Fountain.. oh who could forget Clementi Fountain. Fast forward 20 years and we now have.. City Vibe. a.k.a 金满地, literally translated as "gold all over the floor". My precious memories.. butchered.
I never stop discovering Clementi. And in recent months, Jason and I made a brilliant discovery in the form of beef hor fun at Clementi Central Hawker Centre and Market. We usually go there for our Chwee Kueh, Porridge (Soon Lee), Wanton Mee (Boon Kee) or Fish Soup fix (Teochew Fish Porridge), but that night, we noticed many tables with plates of gravy hor fun. We counted probably 3 out of 5 tables with the same dish on the table. Surely it had to be good?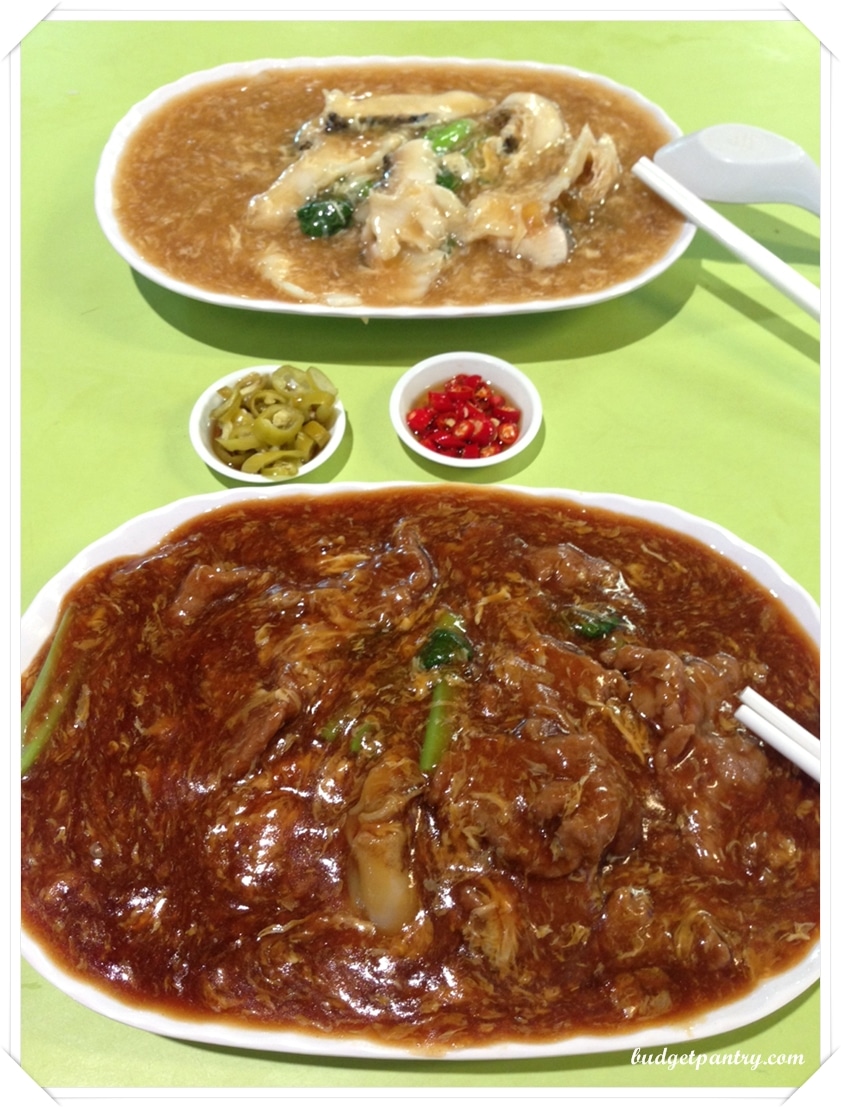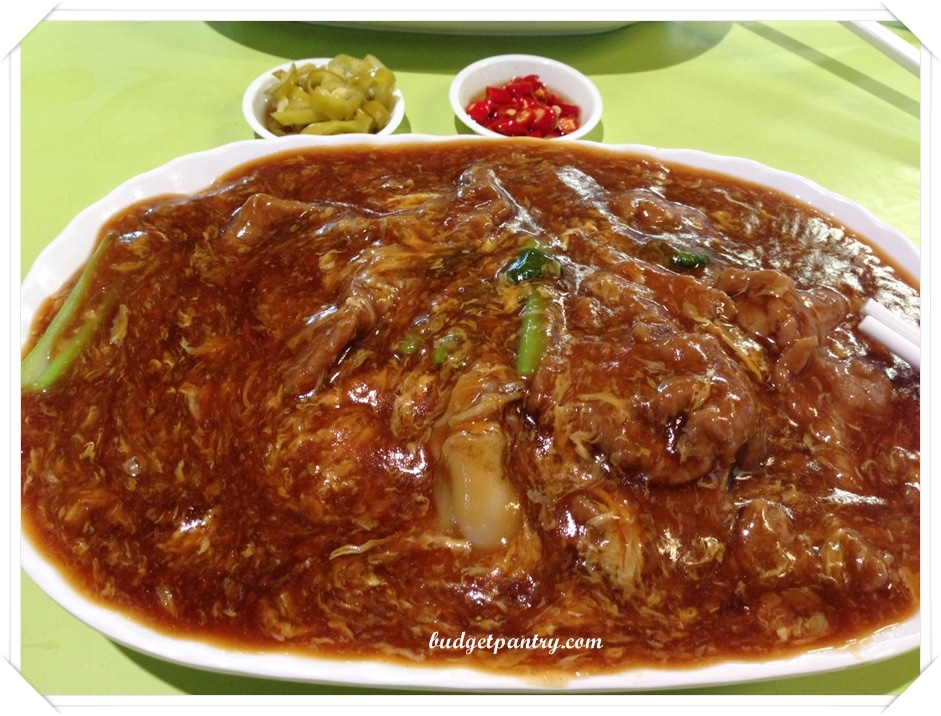 Look at the amount of gravy and egg in a $4.50 portion!
When it comes to hor fun, it's gotta have wok-hei. A plate of good hor fun without wok-hei is an oxymoron. And Kee Hock's version was FULL of wok-hei, every silky smooth piece of hor fun infused with the glorious "charred" taste. The gravy was just right, veryy flavourful (some might say tooo flavourful) but that's just the way I like it. I mean, if you're going for 清淡, or light flavours, order the fishball noodle soup from the next stall?
I counted 11 generous pieces of beef in my portion. The best part was, the beef pieces were not overly tenderised to the point of tasting fake. There was a good bite to each piece which I really appreciated.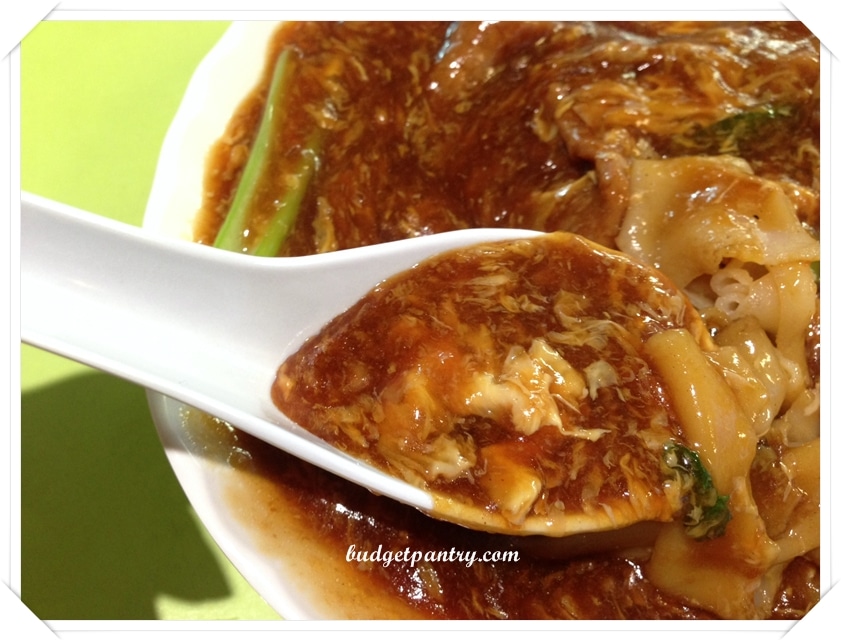 Each spoonful of gravy came with beaten egg. I can imagine it spooned over hot rice! #carb-heaven
Jason ordered the sliced fish version. The gravy is lighter in colour, and not as 'deep" as the beef version, but it was also good. Foodies might know that there's an extremely popular hor fun stall at Ghim Moh Market (Teck Hin Fried Hor Fun), and I too, have eaten there many times, before and after the change of hands (from Teck Hin to Hin). I really prefer Kee Hock. By leaps and bounds. They are that good!
If you are in Clementi, go on over for a gorgeous plate of beef hor fun. I promise you won't regret it!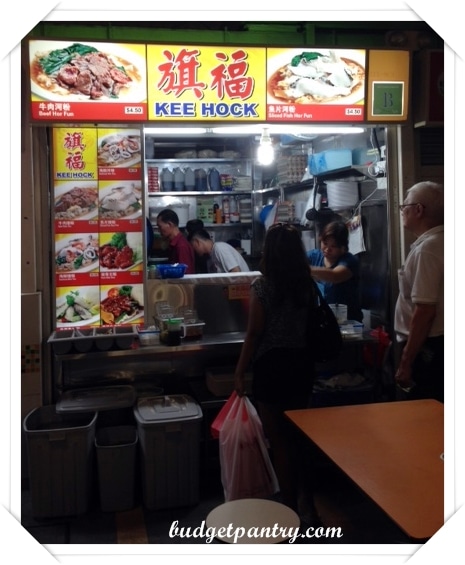 Kee Hock
Clementi Central Hawker Centre and Market
Blk 448
Clementi Ave 3
Singapore 120448
Closed every Thursday