Food Review: LE Cafe Bean Curd Tarts (Middle Road)
I was at Sunshine Plaza yesterday morning getting some wedding stuff printed, and after I was done, I looked up and the road sign and screamed "Middle Road". Instantly, I knew it was a sign. A sign that I had to go get some LE Cafe Bean Curd Tarts! I didn't know that "LE" stands for Li Ying (Lay Eng?!). I've always thought they're a spin off of some atas French or Italian name name! Very clever if you ask me!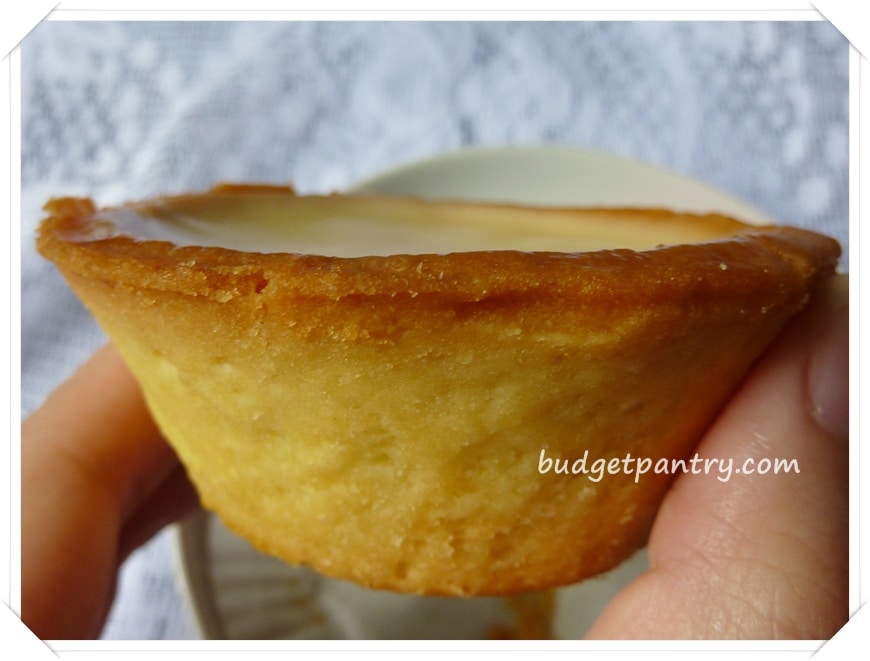 The crust tastes like butter shortbread!
I love a good egg tart, and I love soya bean. So you can imagine how stoked I was when I tasted these for the first time. The very first impression that I had of these bean curd tarts was how "structurally solid" they were. I know, weird observation, but it is true- the buttery crust was crumbly but not delicate or fragile. It held up well, almost like shortbread but wasn't overly dense. See from the picture? So solid, so sturdy.. it looks like it can even withstand many hacker attacks! (Lame. For readers not in Singapore, the whole "hacker" thing is hot now.. google it!)
Loved these bean curd tarts.. they were absolutely delicious. The crumbly texture was such a marvellous contrast to the smooth and chilled bean curd filling!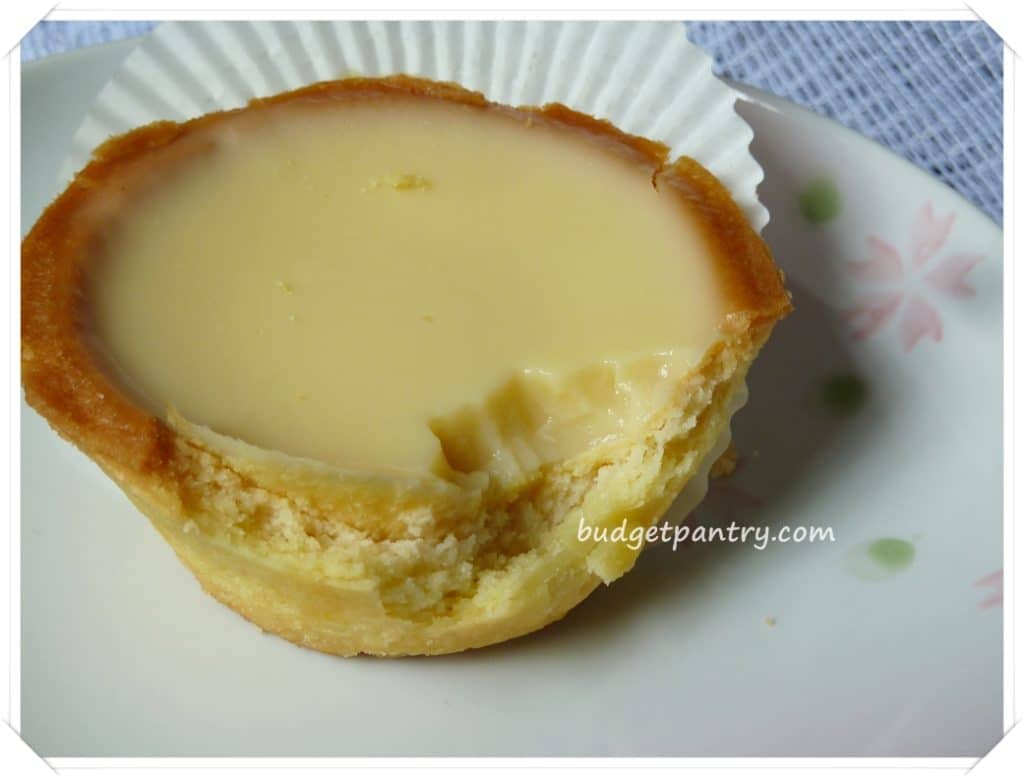 Yeah, I have bugs bunny front teeth. So?
If I had to nit-pick, I would have liked it more if the soya bean flavour was stronger. And oh, an almond flavoured one would be good, too! I'm a sucker for almond-flavoured anything.. I love the almond oreo crush from Each-a-Cup and I also love a piping hot bowl of almond paste.
The bean curd tarts are available only after 12.30pm everyday. I was there at about 1pm and got two boxes without trouble. I hear they're always sold out! Apart from original bean curd tarts, they also have assorted tarts with red bean, longan, grass jelly, peanut (!), egg white, and ginko nut with white fungus filling ($9 a box). I also spied lots of old-fashioned butter cream cakes, rock buns, swiss rolls, sugee cakes, cookies and many, many more, plus even more framed newspaper clippings. This place is a bakery haven and is not shy to show it! :)
p/s- I ate a total of five tarts yesterday and today. That's how good they are and how impossibly fat I am.
Very good bean curd tarts and confectionery at very good prices. I'll have to check out their butter cream cakes and rock buns soon! (I love everything old-fashioned la, including the boyfriend.)
LE CAFE CONFECTIONERY & PASTRY
http://www.lecafe.com.sg

264 Middle Road Singapore 188990/ Tel: 6337 2417
Mondays to Saturdays: 10:30 am – 7:30 pm
Sundays and PH: 10:30 am – 4:00 pm
Blk 42 Cambridge Road #01-02 Singapore 210042/ Tel: 6298 1477
Mondays to Saturdays: 10:30 am – 7:00 pm
Sundays and PH: 10:30 am – 3:00 pm
Blk 637 Veerasamy Road #01-111 Singapore 200637/ Tel: 6294 8813
Mondays to Saturdays: 12 pm – 3:00 pm
Sundays and PH: 12 pm – 3:00 pm
**The Middle Road main outlet accepts cash payment only. I'm not sure about the rest so you might wanna call and check :)