Japan Day 3 – TOKYO: Mt. Fuji (Lake Kawaguchiko), Harajuku and Tonkatsu at Maisen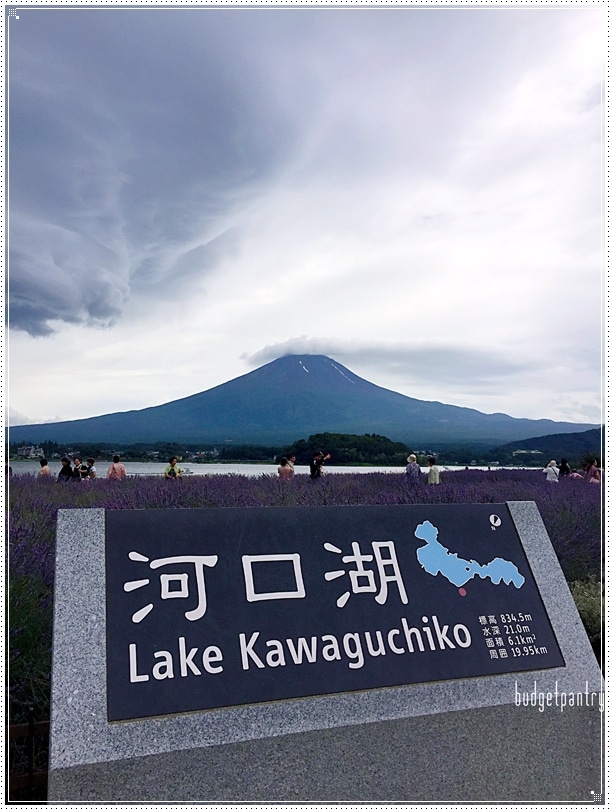 We decided to do the whole sightseeing thing in Tokyo first and leave shopping, if any, to the last leg of the trip, where we will return to Tokyo for four days. So after Disneyland yesterday, we're going to see Mt. Fuji today! First-timers to Japan might be confused when researching Mt. Fuji. Why is it that you always read about Fuji Five Lakes when googling Mt. Fuji? In a nutshell, Mt. Fuji is a mountain (duh), so to view the mountain, you need to go to its opposite. You can view Mt. Fuji from Hakone and any of the Fuji Five Lakes. With more tourist attractions and places to eat, Lake Kawaguchiko is the most popular of the five lakes.

There are also folks who go up to the 5th station of Mt. Fuji. To me, it only makes sense to go to any of the 5th stations if you're going to actually climb the mountain. The Subaru Line 5th station – at an altitude of 2300 metres – is the most popular base from which climbers can ascend the summit in about 5-7 hours. I was there in 2007 but all we did was spend 20 minutes in the souvenir shop and head back down in our coach due to the snow storm. There's nothing to do there unless you're climbing. But if actually STEPPING ON the rocks and soil of Mt. Fuji is a life-goal, I guess the 5th station is a must-go.
How to go to Lake Kawaguchiko?
We booked our tickets from via http://highway-buses.jp/. Basically it goes like this: book and print out the booking confirmation in Singapore (or wherever in the world you are), then collect the physical tickets and pay over the counter in Japan. For our case it was at Shinjuku Expressway Bus Terminal, the same place our bus was taking off from. You don't even have to pay anything when you make the booking. It was our first time and we were skeptical too – I mean, why would anyone hold your booking if you haven't paid for it yet? But you can be assured that your seat will be there for you. If you're worried, go pick up your tickets a day before (as we did) just to be sure everything's in order.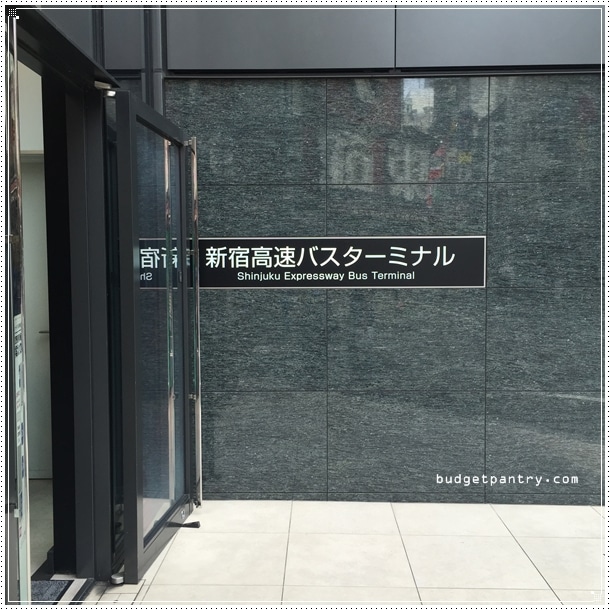 Look for this door and walk up to the second level to collect your tickets.
Collected tickets for Tokyo-Takayama too. We're off!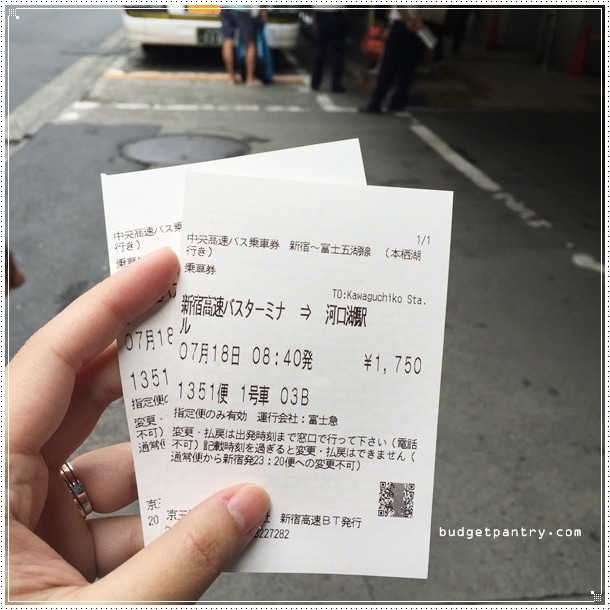 The 2-way journey cost 3500 yen ~ SG$39 and takes 1 hour 50 minutes from Shinjuku to Kawaguchiko Station in good traffic conditions. The bus will stop at a few stops before reaching Kawaguchiko Station, but there will be announcements on board so you don't have to worry about missing your stop.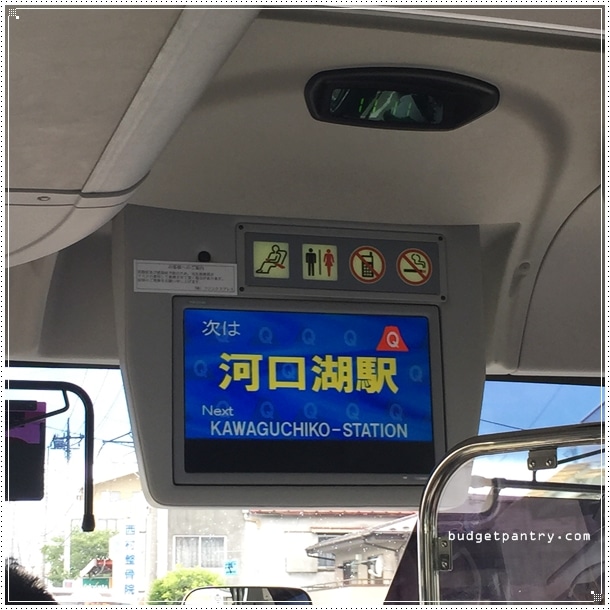 And we're at Kawaguchiko Station!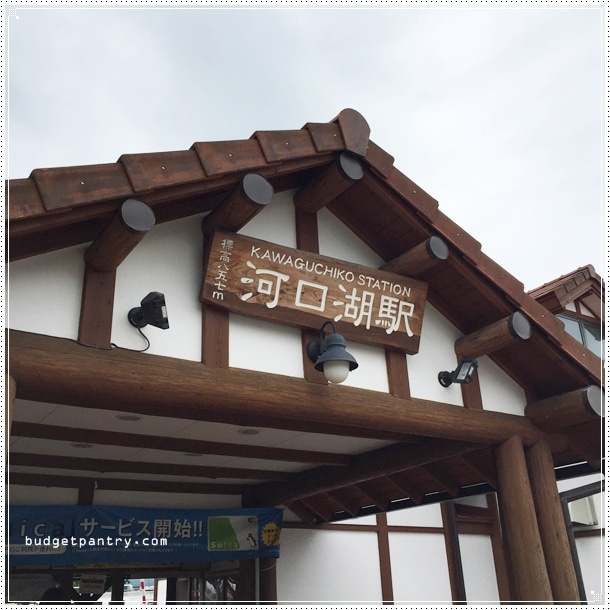 For the return back to Shinjuku, you wait at this same place. No need to fret or figure out if you need to board from an opposite bus stop or anything like that.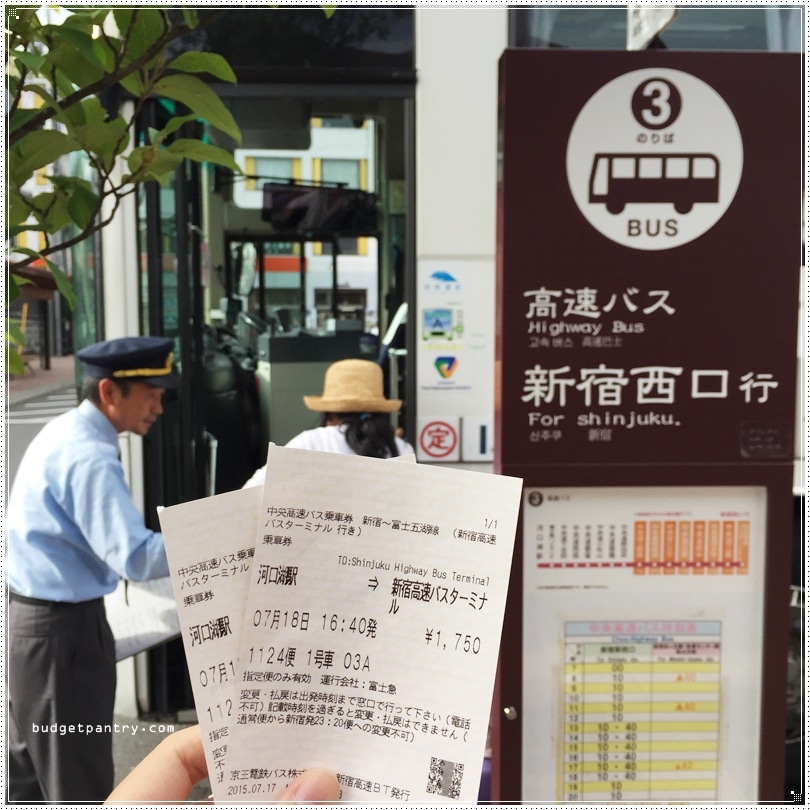 To get from Kawaguchiko Station to Lake Kawaguchiko, take the very tourist-friendly retro-looking loop bus which stops at many attractions along the way. If you've been to Cingjing Farm in Taiwan, it's kinda like it. Small attractions and places to visit around the main location, i.e., the actual Lake Kawaguchiko. There will be an announcement at every stop and each stop is marked by a number which is clearly indicated on the map (get it from the tourist office right at the bus stop), plus, there are friendly locals to help you. So don't worry, you won't get lost! To reach Lake Kawaguchiko, just get down at the last stop. Here's a map of the bus route. You're at the bottom circle and need to get up to the last stop. You can pay the driver in cash when you alight or get the day pass from the tourist office.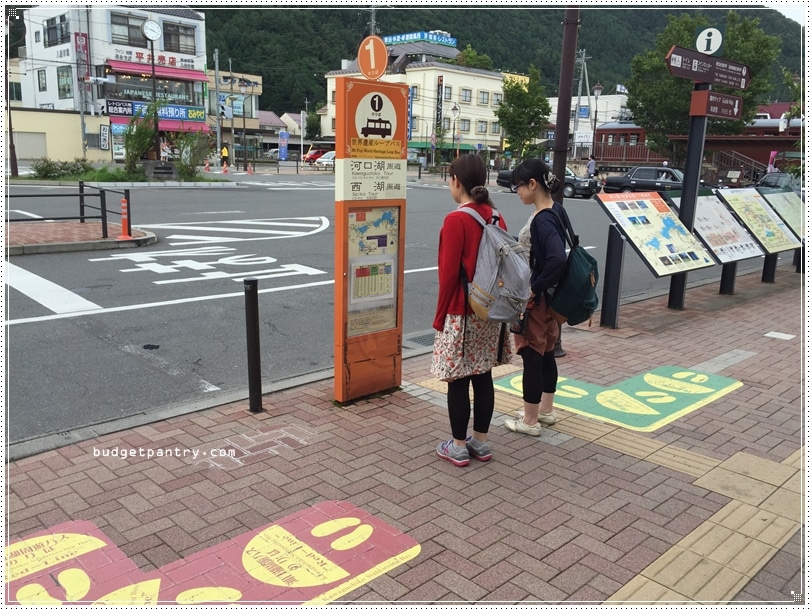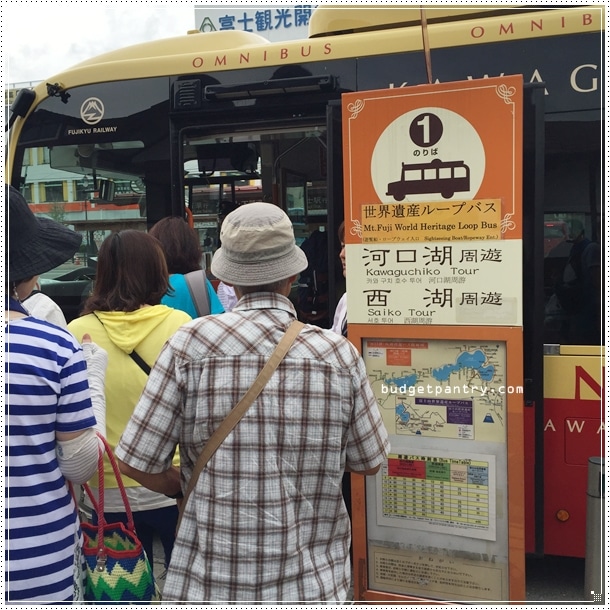 Can change notes to coins on board!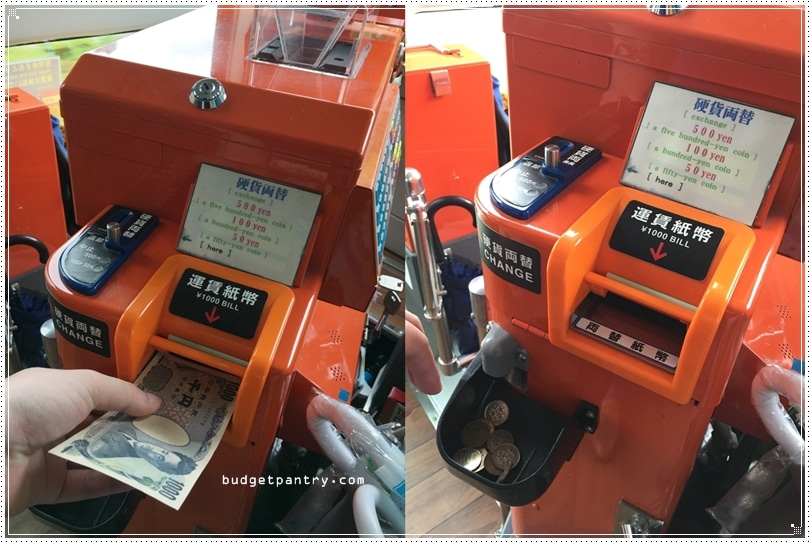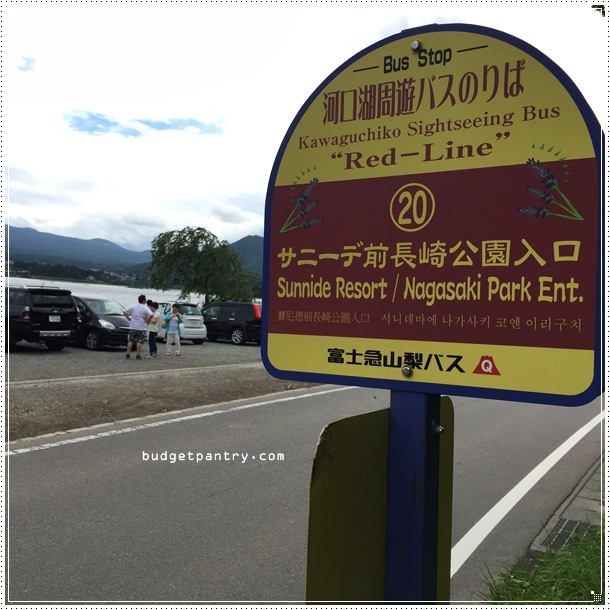 It was lavender season so it was really beautiful. We managed to get quite good views of Mt. Fuji – a lot of clouds cleared up later in the day, and we ventured left, away from the crowd to have the mountain all to ourselves, as we would love to believe. But really, walk away from the rest of the tourists (veryyy enthusiastic as you will see later) to get even more splendid views of Mt. Fuji.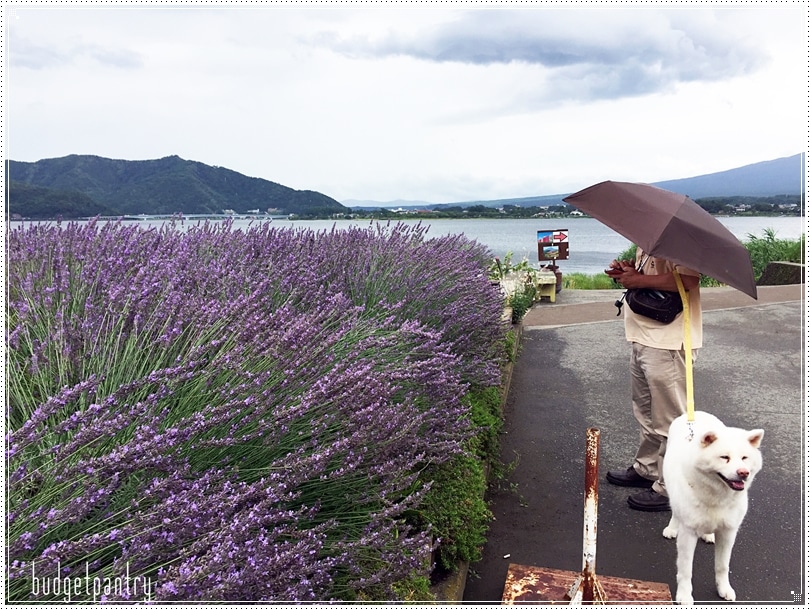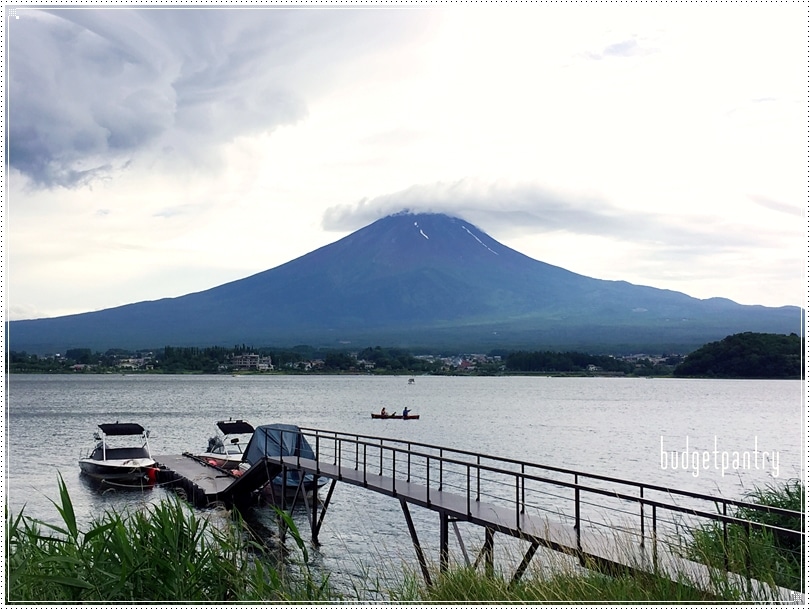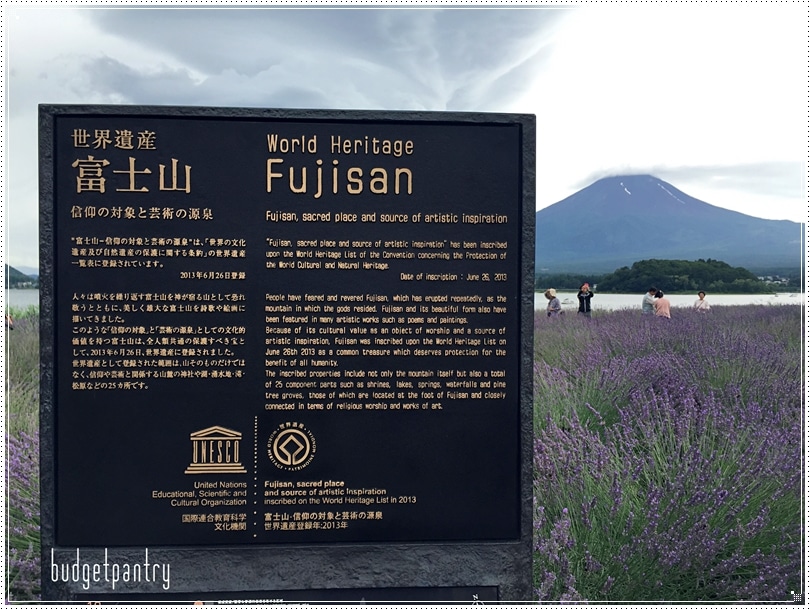 Fishermen.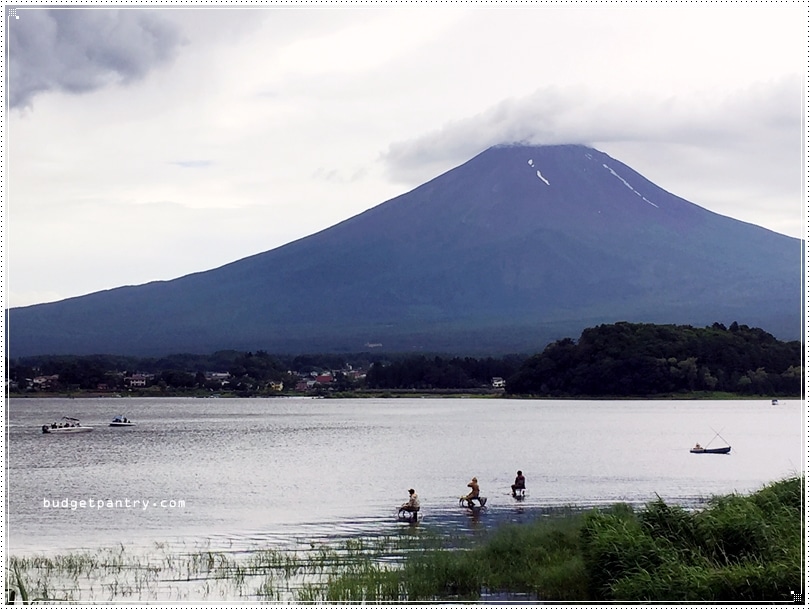 Enthusiastic tourists.
Hot food + ice cream vending machines!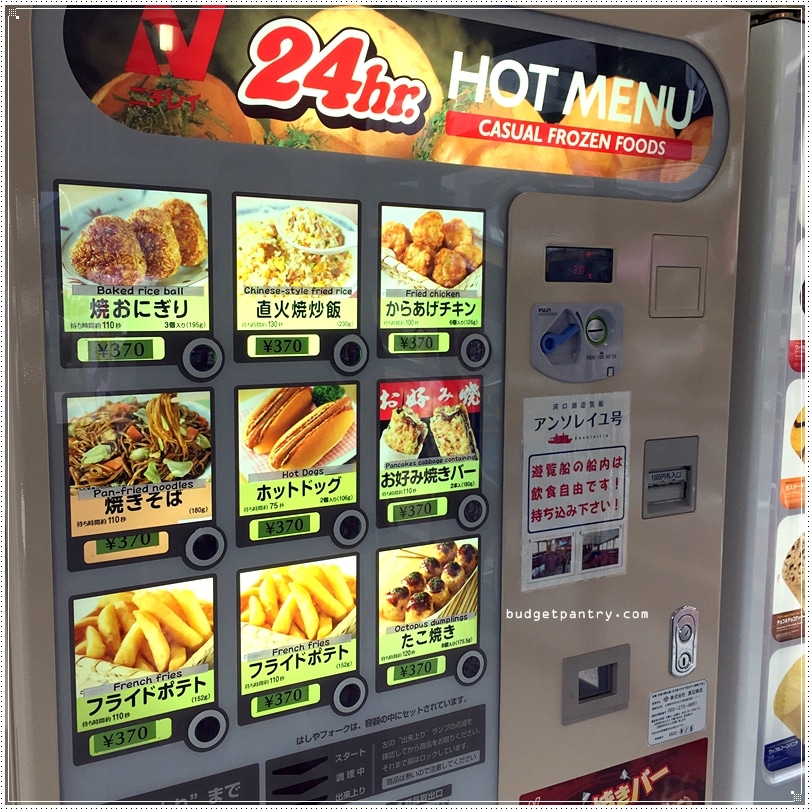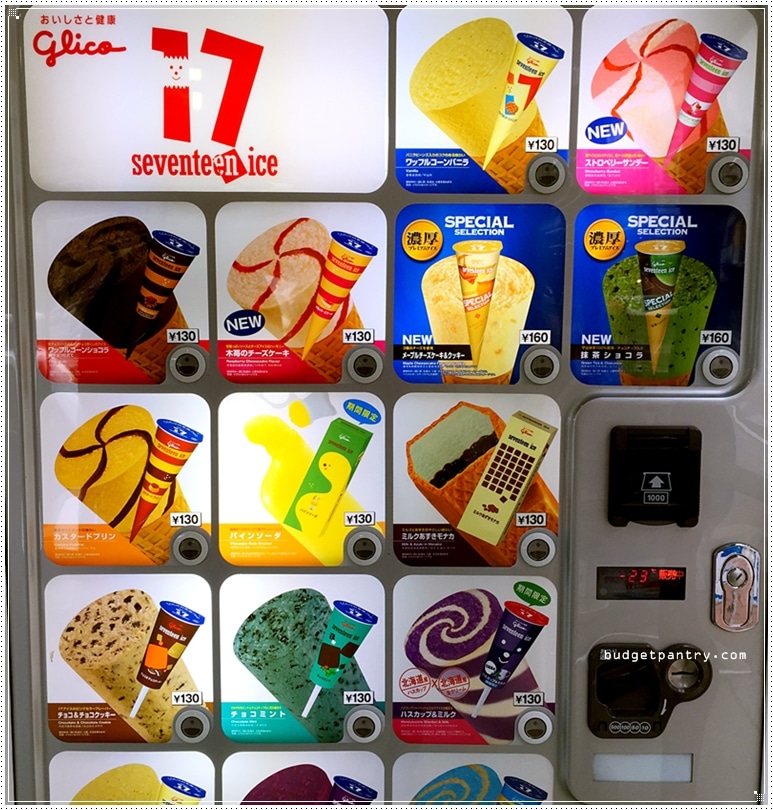 After five hours visiting other attractions around Lake Kawaguchiko, we got on the return bus to Shinjuku and took the Yamanote Line to Harajuku for Jason's birthday dinner: Maisen.
Maisen
Address: 4-8-5 Jingumae, Shibuya 150-0001, Tokyo Prefecture
Opening hours: 11:00 to 22:00
Nearest station: Omotesando Station (Ginza Line) / Harajuku Station (Yamanote Line)
Website: http://mai-sen.com/
The famous tonkatsu restaurant is quite a walk from Harajuku station, about 15-20 minutes through colourful, then ulu alleyways. We stopped a couple of times thinking if google maps was sending us in the wrong direction! You can also walk for about 8 minutes from Omotesando Station, but it is more fun to go via Harajuku.
Although it didn't seem like it, we were on the right track. Walk past all the colourful, happening shops and cross the road over to the other quieter, more upscale part of Harajuku.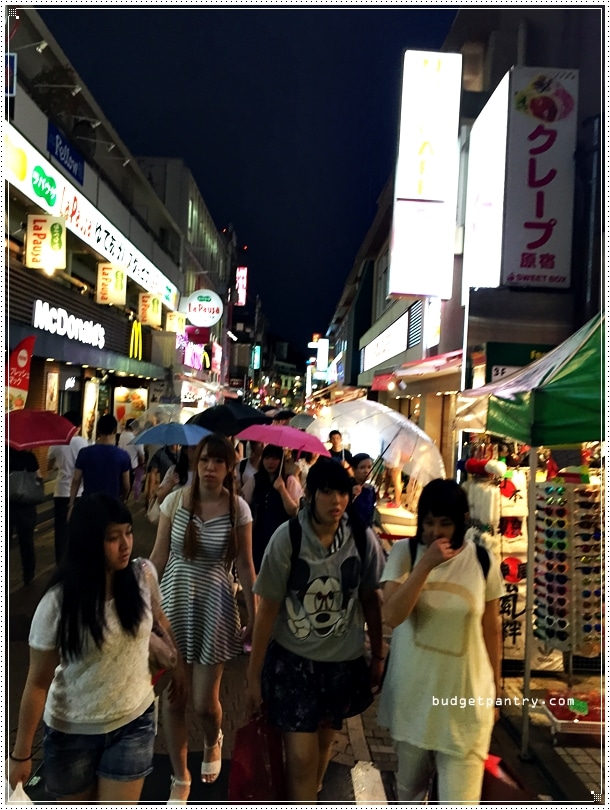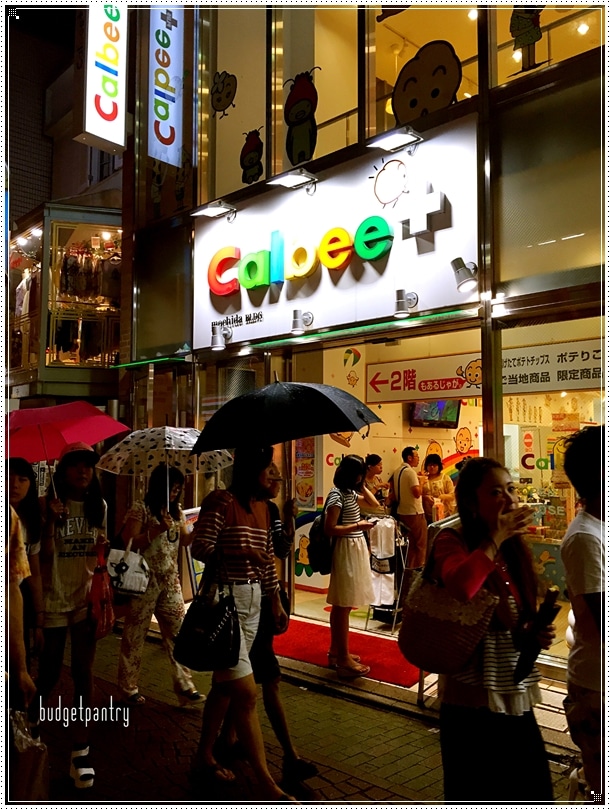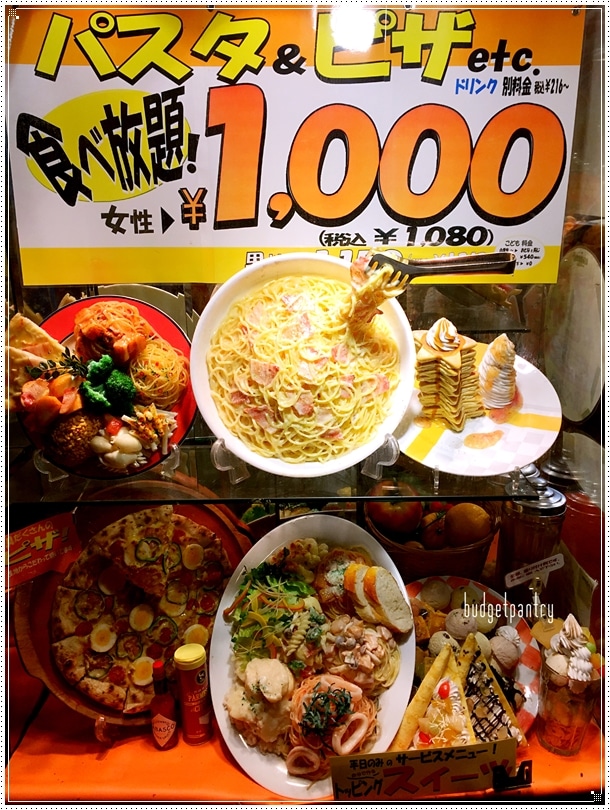 Continue walking and you will soon see small Maisen signs overhead.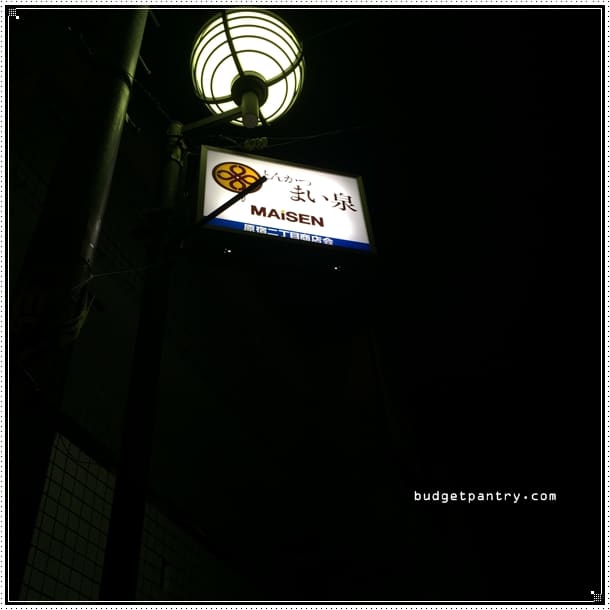 It didn't take long before we were seated, maybe because it was around 8 pm by the time we reached. We ordered the Kurobuta pork loin (with just the right amount of fat) and Kurobuta pork fillet (lean) for 3100 yen ~ SG$35 per set. Plus a potato salad for 490 yen ~ SG $5.50. Many say this is the best tonkatsu in Tokyo. I do agree that this is a delicious deep fried pork cutlet. It was crisp and light on the outside and quite substantial and juicy on the inside – I could almost hear the breadcrumbs and oil (not grease!) combust silently in my mouth, but I don't believe this is the best tonkatsu in Tokyo. The potato salad, however, was really good. Please order it!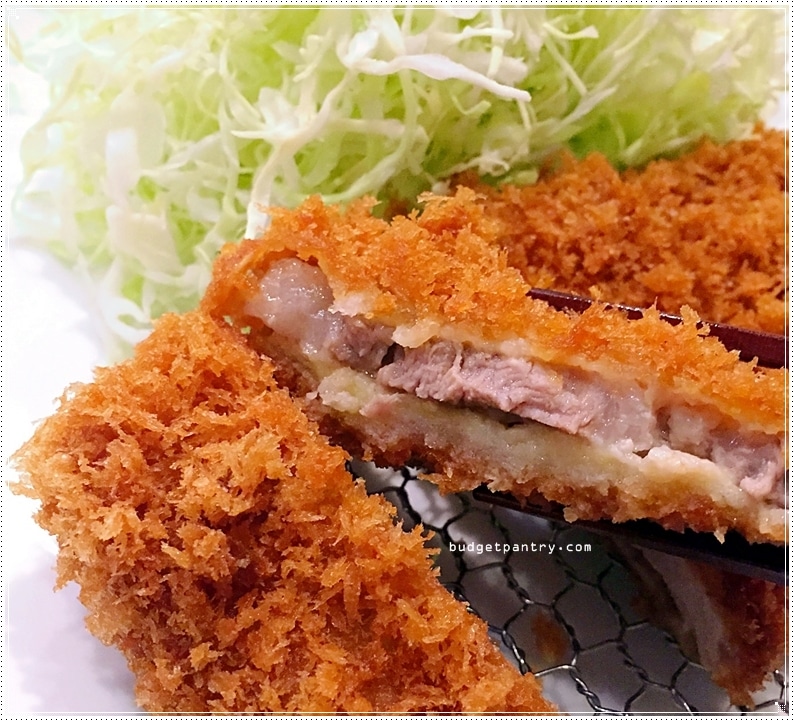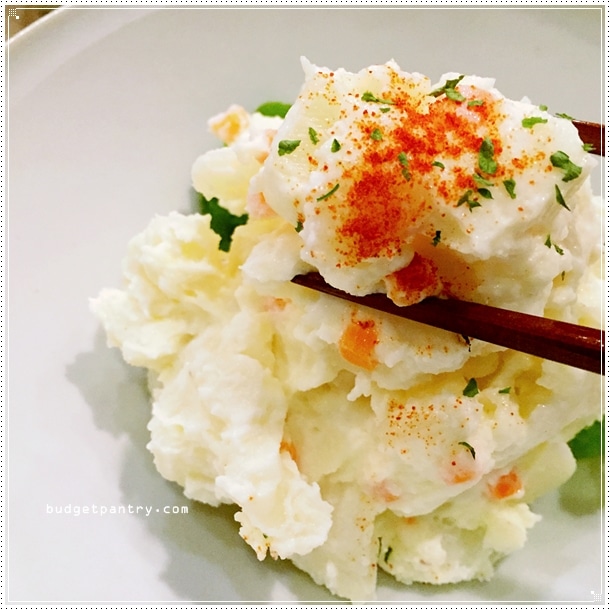 We then decided to walk back through Harajuku (many stores shut their doors by 8.30pm). I've read many describe Harajuku as an "out of this world" experience. Those people must not have been to Taipei. It's interesting, colourful and eccentric, but not out of my world. We got back to the apartment early, at about 9+pm as we had a super early bus to catch to Takayama the next day. Can't wait to see Takayama Old Town and explore the Gifu prefecture. For sure, it'll be a different experience from the neon lights of Shinjuku.
——————————-
NEXT UP..
Japan Day 4 – TAKAYAMA: How to go to Takayama + BONUS Old Town pics [here]
You might also be interested in my previous Japan posts:
Japan Day 0: Trip Preparation – Useful websites, Staying connected, Japan Rail Pass, Getting around [here]
Japan Day 1 – TOKYO: How to get from Narita Airport to Shinjuku + our Airbnb accomodation [here]
Japan Day 1 – TOKYO: Ichiran Ramen and a visit to Piss Alley [here]
Japan Day 2 – TOKYO: Standing Sushi Bar, Tokyo Disneyland and Fu-unji Tsukemen [here]