Japan Day 2 – TOKYO: Standing Sushi Bar, Tokyo Disneyland and Fu-unji Tsukemen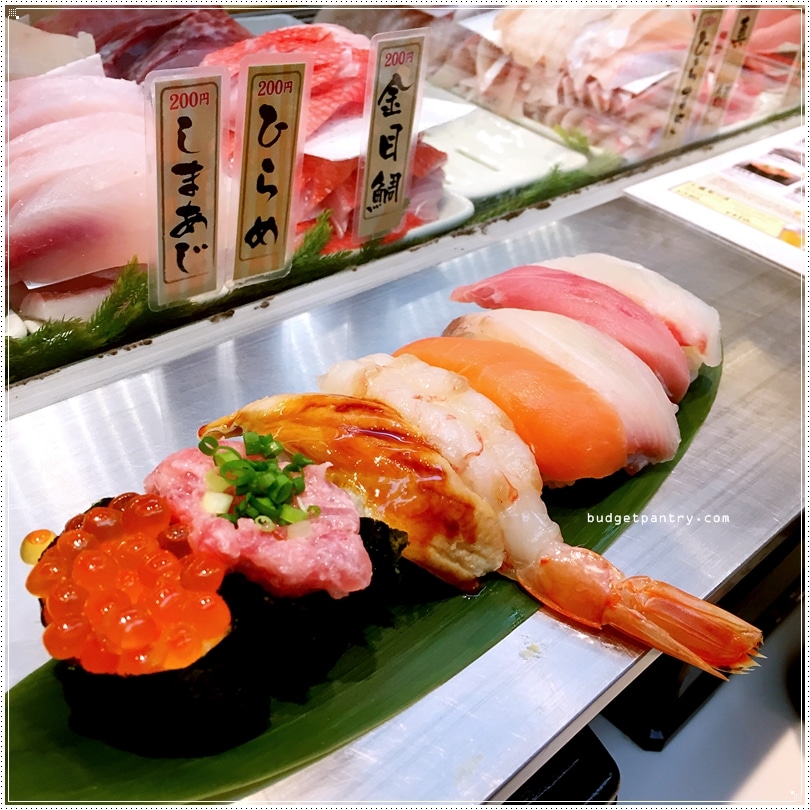 Ok you need to read this post because Jason and I voted today's lunch and dinner as the best meals we've had in Japan, and we've eaten at A LOT of places throughout the trip. He ranks lunch at Uogashi Nihinichi Standing Sushi Bar as his #1 and dinner at Fu-unji as #2 but it's the opposite for me. Still, quite something!
This is our itinerary for our second day: Stop by Shinjuku Expressway Bus Terminal to pick up our Mt. Fuji and Takayama bus tickets > lunch at Uogashi Nihinichi Standing Sushi Bar > Disneyland > dinner at Fu-unji. If you wish to know how to buy and pick up bus tickets to Mt. Fuji, look out for my next post.

Uogashi Nihinichi Standing Sushi Bar
Address: 1F Kasai bld. 1-12 NishiShinjyuku Chiyoda-ku Tokyo
Opening hours: 11:00 to 22:30 (Monday to Friday)
Nearest station: Shinjuku (near Shinjuku Expressway Bus Terminal and all the camera shops)
Website: http://www.uogashi-nihonichi.com/english/index.html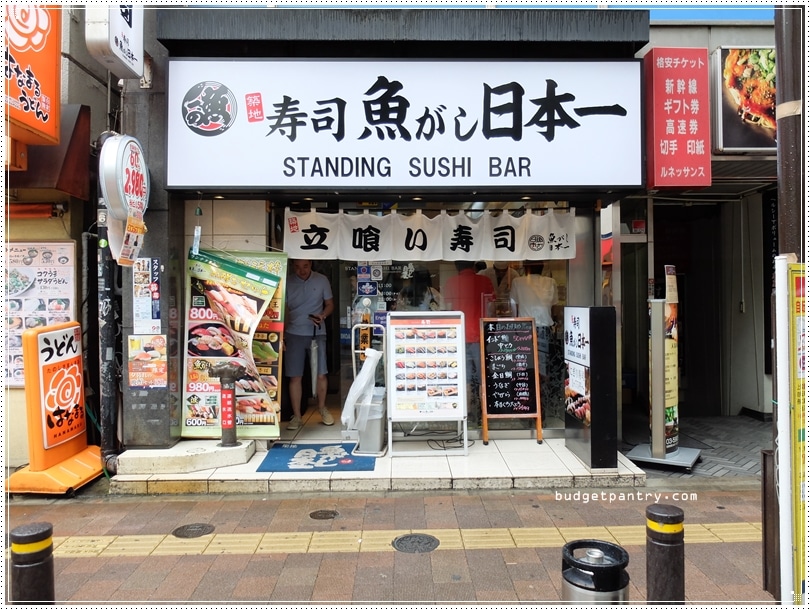 After picking up the tickets, we went for lunch at Uogashi Nihinichi Standing Sushi Bar, just a minutes' walk from the bus terminal. Contrary to belief, you can find cheap and good food in Tokyo, and sometimes that also means having your lunch standing. There are probably enough standing space for eight people. You eat at the counter where the chef prepares your sushi right in front of you upon order. Jason voted this his best meal in all of Japan and I voted it as my second favourite – and we have eaten at A LOT of places. Maison (our next day's dinner and supposedly the best tonkatsu in Tokyo for more than 3000 yen ~ SG$34 a set) didn't even make it to the top 5.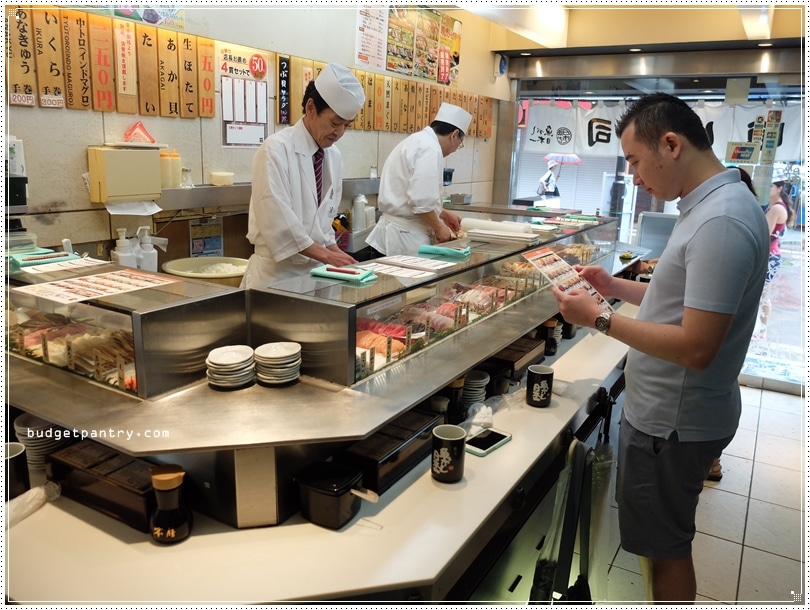 We met a friendly Indonesian guy and his kid at the door. The four of us were the first customers when the outlet opened at 11 am. Seeing we were first timers, he gave us the best advice yet: Aburi (blow torch) everything!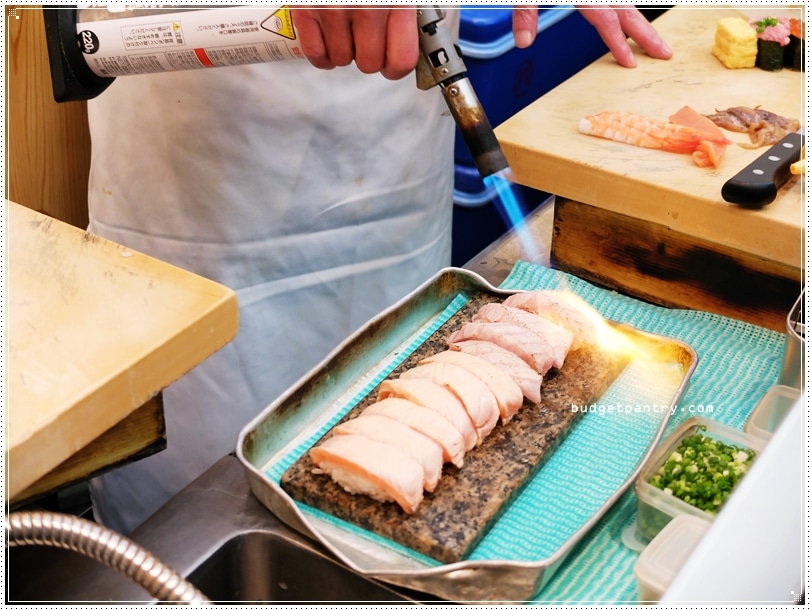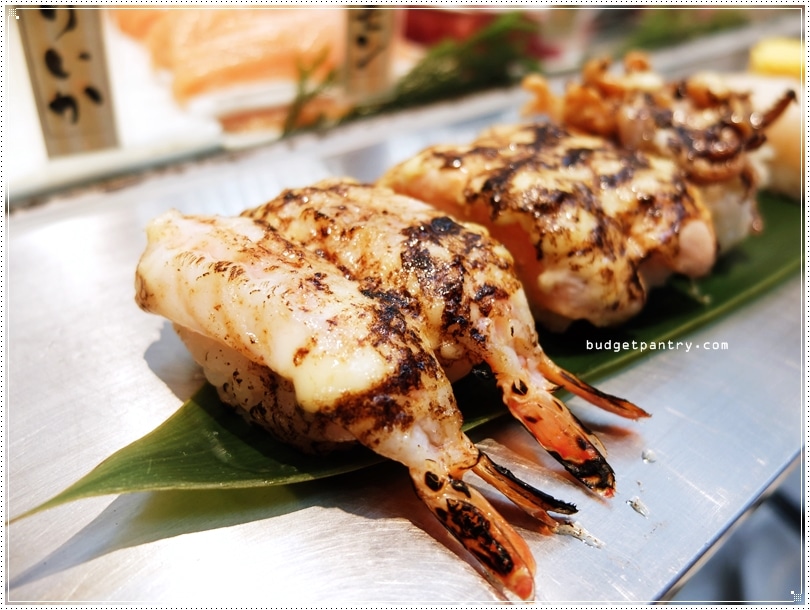 The aburi selections – ebi, salmon and squid – were my favourite as I'm not exactly a fan of raw fish and seaweed. At 75 yen ~ SG$0.85 a piece, this is the epitome of how excellent food doesn't have to be expensive in Japan.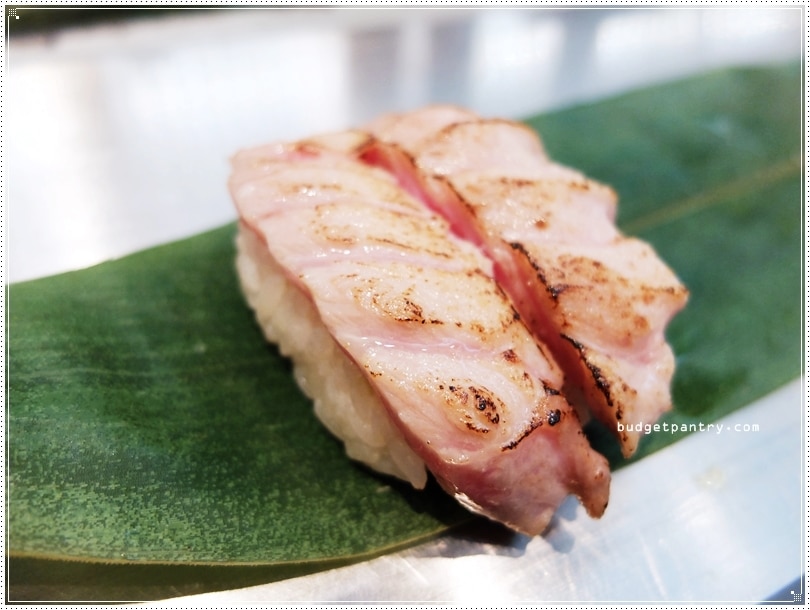 We also ordered the premium ootoro (raw tuna belly) at 350 yen ~ SG$3.90 a piece. It was so good! But Jason's favourite has got to be their Negi Toro (minced tuna belly and scallion). He let out an exclamation when he popped one into his mouth and the sushi chef stopped his blow torching to ask us what he just ate.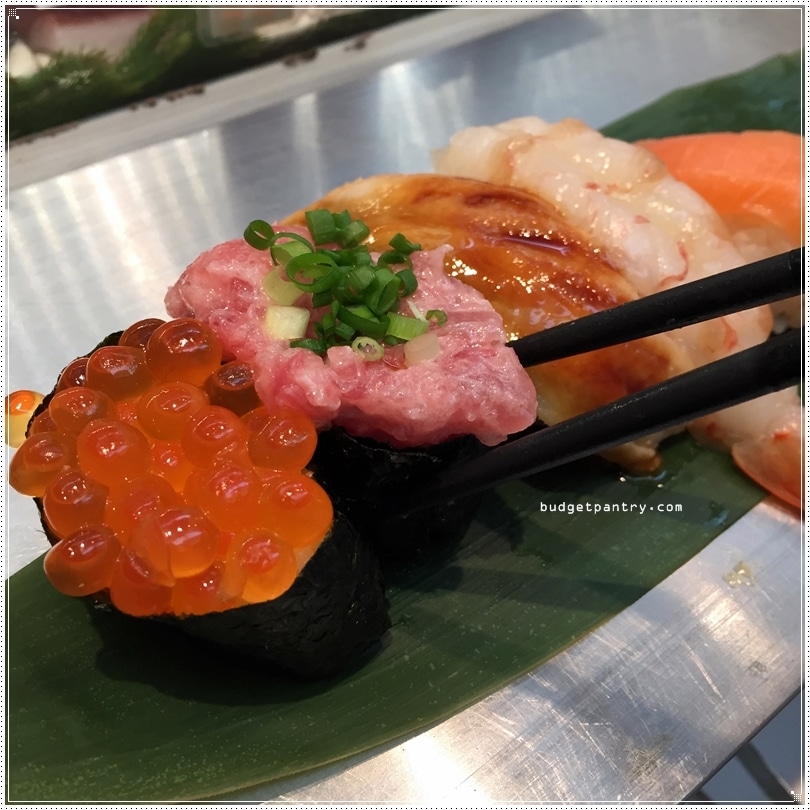 The Indonesian guy also told us that he flies to Tokyo frequently for business. He loves sushi and has tried many sushi places but always comes back to this one. And no wonder! The price and quality at Standing Sushi Bar is hard to beat. I was stuffed! Here's part of the menu. Excellent pocket-friendly sushi!
==================================
Tokyo Disneyland
Opening hours: 8:00 – 22:00
Nearest station: Maihama Station
Website: http://www.tokyodisneyresort.jp/en/tdl/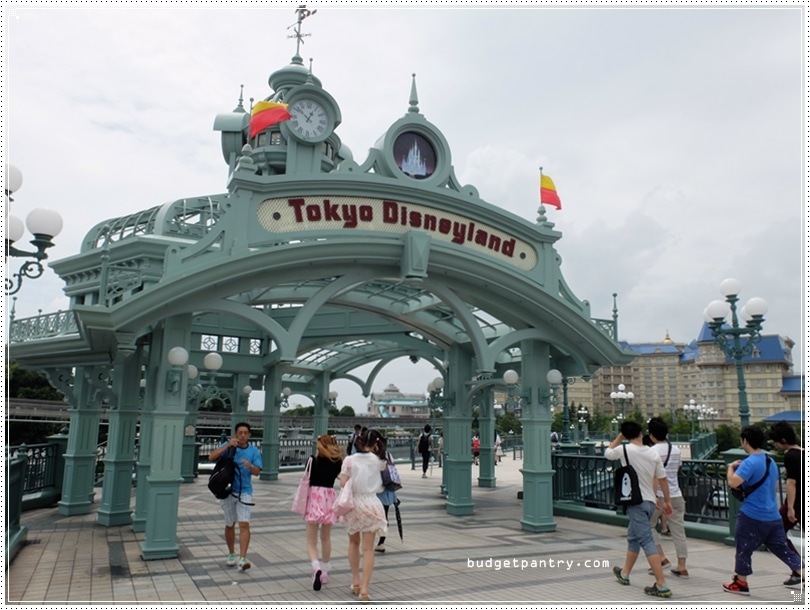 Our next stop was Tokyo Disneyland! To get to Disneyland from Shinjuku, take the train to Tokyo Station to transfer to Maihama Station. We really loved the theme park!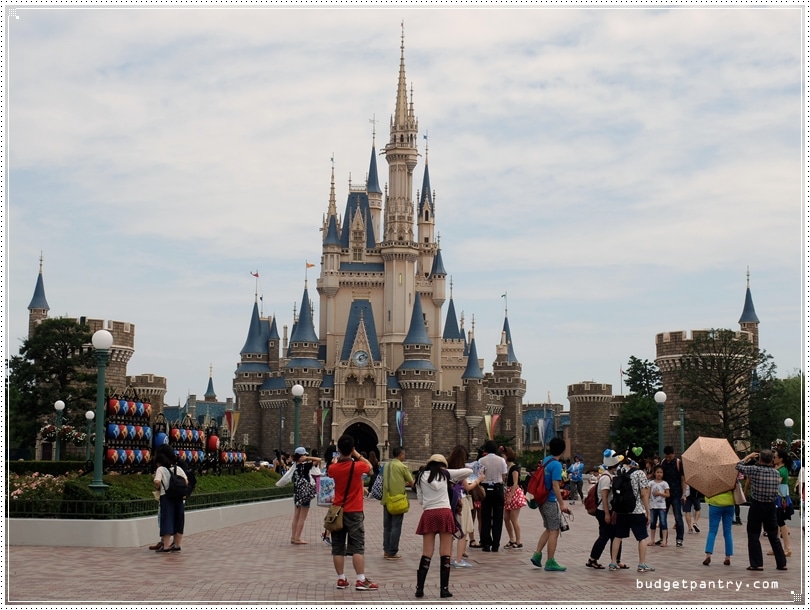 We booked our tickets (6900 yen ~ SG$77) and paid online with UOB JCB card. I had trouble paying with an SG-issued Visa/Mastercard, but had no problem paying with an SG-issued JCB card. From their website: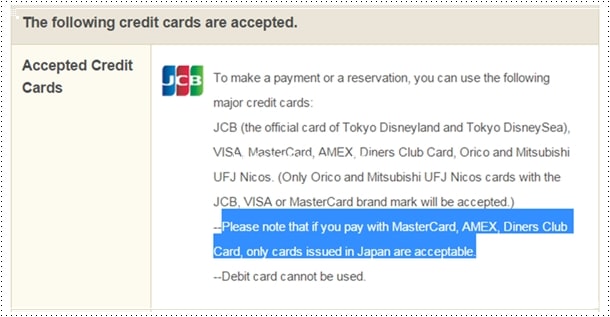 Once the payment is completed, just print out the ticket either in black and white or colour, then go straight to the gates with it. There's no need to exchange the printed tickets for another pass at the entrance.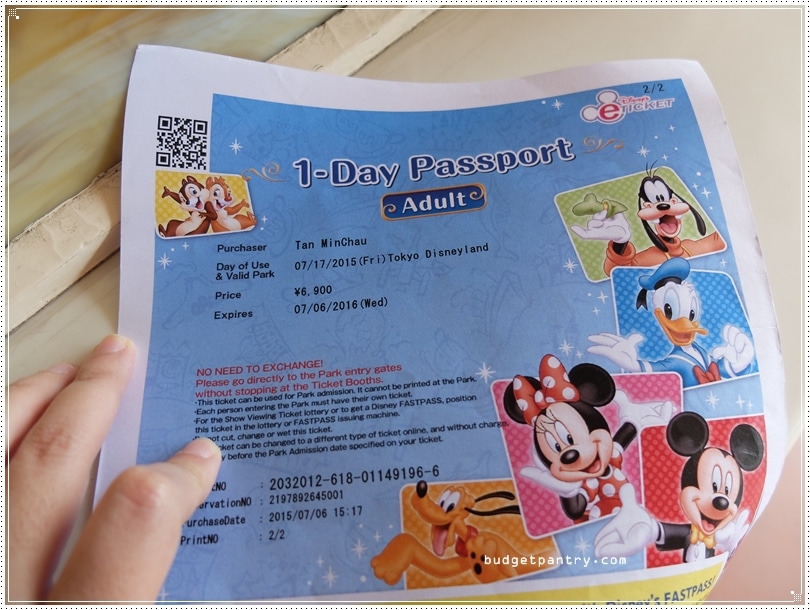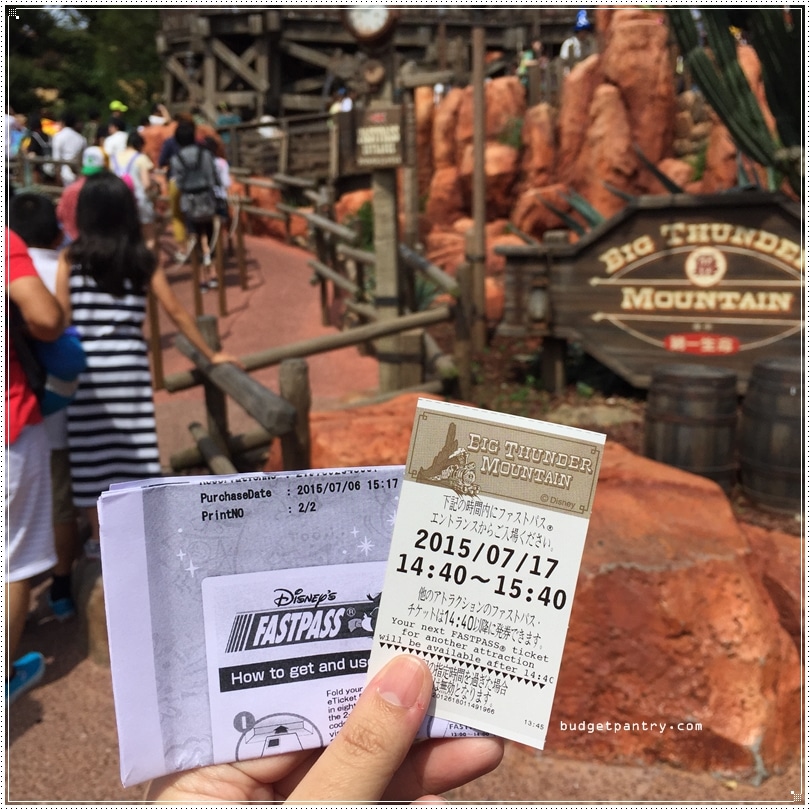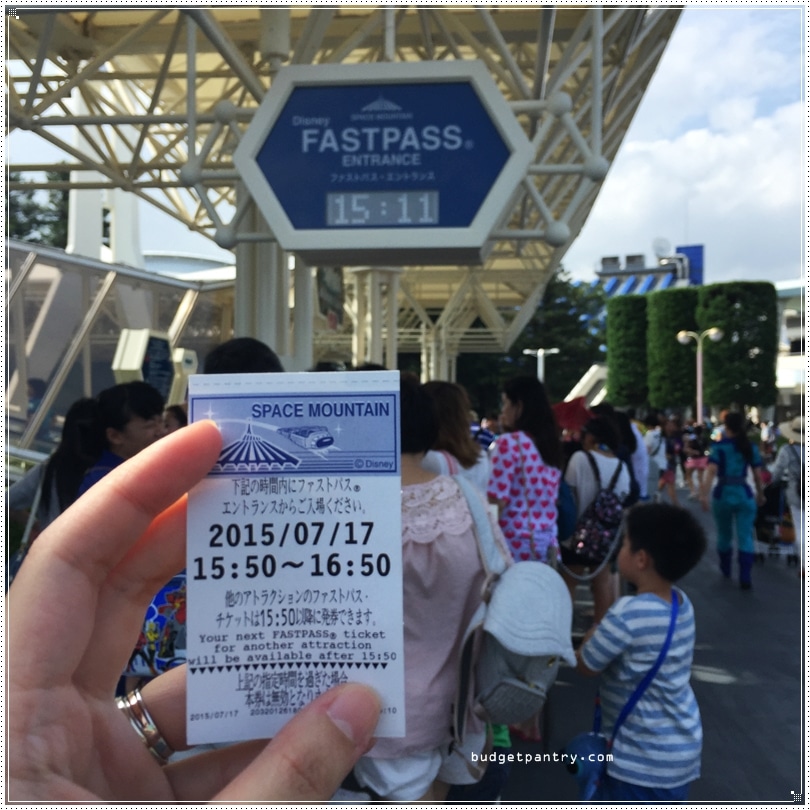 Our online tickets came with free express passes, but the average waiting time was about 15 minutes anyway. A word about the fast pass. To get the fast pass, you basically fold your A4 size ticket into an ezlink card size with the barcode facing out. Insert the folded paper into one of the fast pass machines and choose your time range. Return to the attraction/ride within the time range you have chosen and skip the main line. Initially we thought we only had to show the folded paper at the entrance of each ride and get instant access. Turned out that you still got to queue la, but it's like getting a "queue number" instead of standing physically under the sun.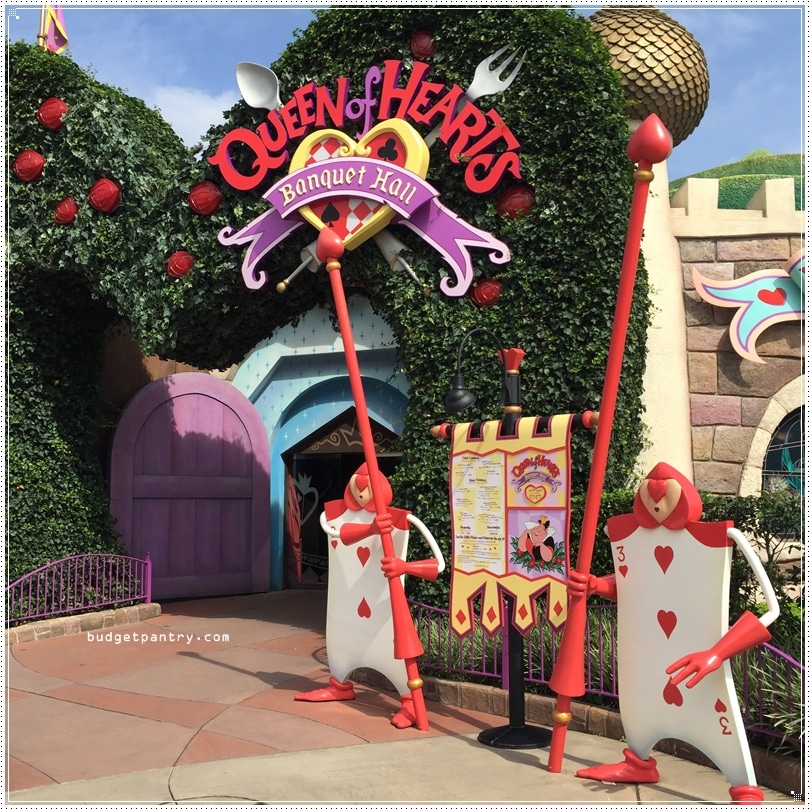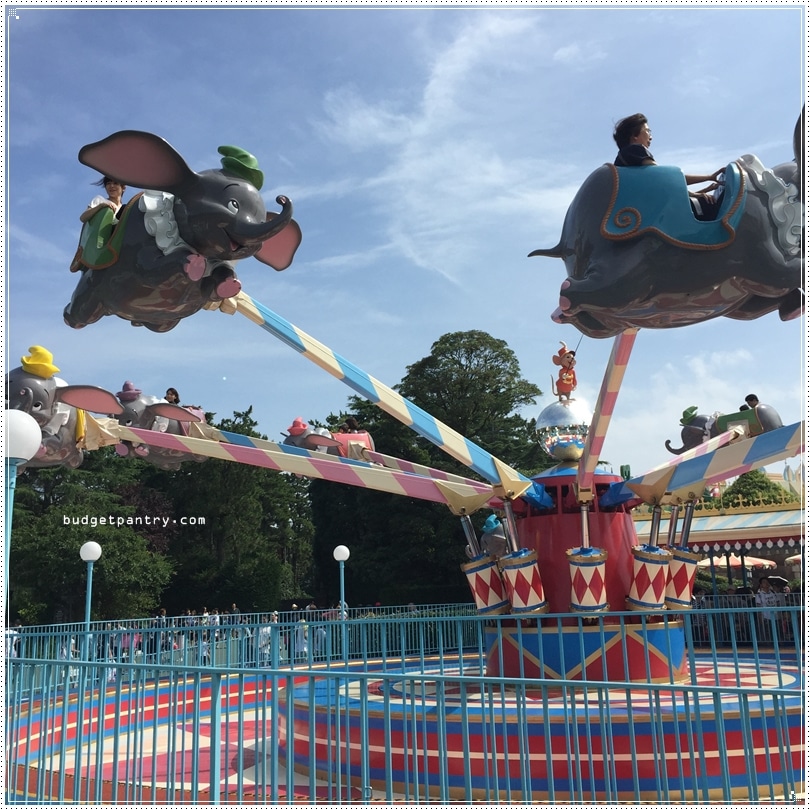 Our favourite ride in all of Disneyland, The Haunted Mansion! Please don't miss this!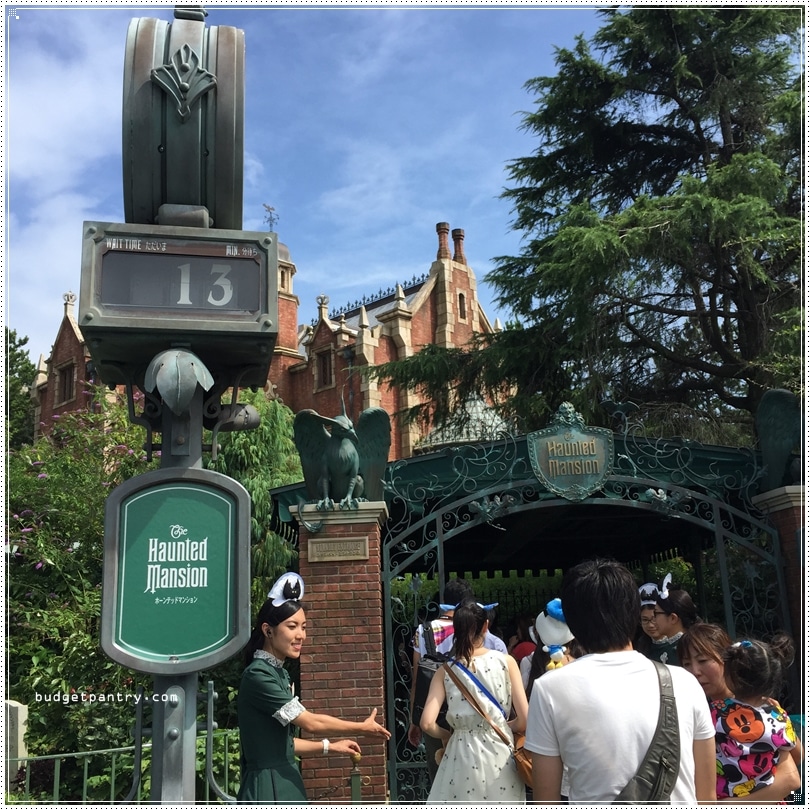 We had an incredible day at Tokyo Disneyland but IF we had to choose between Disneyland in Tokyo and Universal Studios in Osaka, I'd choose USS. But why? Go for both!
==================================
Fu-unji 風雲児
Address: 2-14-3, Yoyogi, Shibuya-ku, Tokyo, Japan
Opening hours: 11:00 to 15:00, 17:00 to 21:00 (Monday to Saturday)
Nearest station: Shinjuku
Website: http://www.fu-unji.com/
And if lunch was incredible, dinner was phenomenal. We went for tsukemen (1000 yen ~ SG$11 – cold ramen noodles dipped in a separate warm broth) at Fu-unji, located in Shinjuku, pretty close to our lunch place. The small eatery not only has great food, it has excellent customer service and a chef that looks so much like Takuya Kimura that we both went, "Eh, Gatsby!" when we first saw him. Sorry, couldn't remember Takuya Kimura's name at that point.
There are only four main options. From left to right, the first button is for ramen, second button is ramen with extra ingredients, third button is for tsukemen, and yep you got it, fourth button is tsukemen with extra ingredients.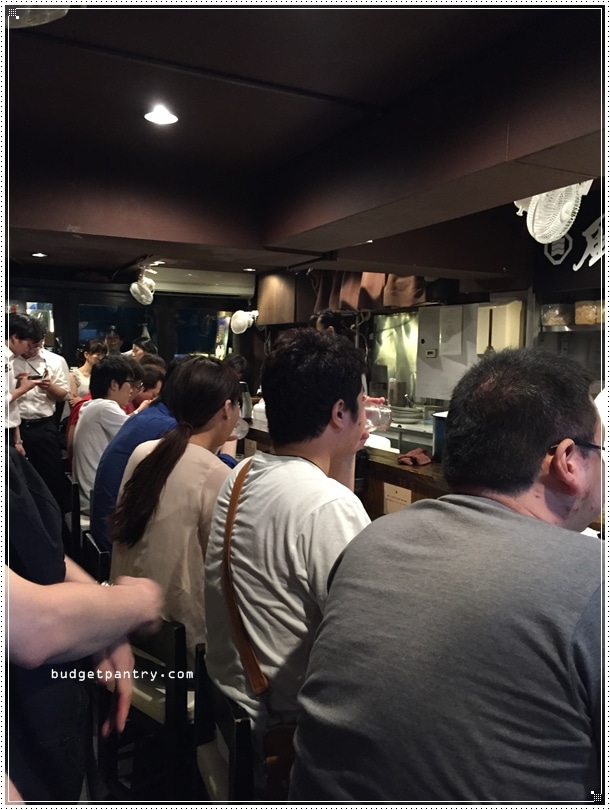 We got our food tickets and waited. There were people in front of us in the queue but there were also a couple of empty stools. We were thinking why no one wanted to sit down. Are they doing takeaway? Do we sit? Do we wait to be offered seats? Why the empty seats? If you're thinking of simply sitting down on those empty seats, DON'T. These people are not doing takeaway. Those seats are not for you! Wait patiently to be invited to sit down and tell the chef if you want a regular, medium or large serving for your noodles – they're the same price.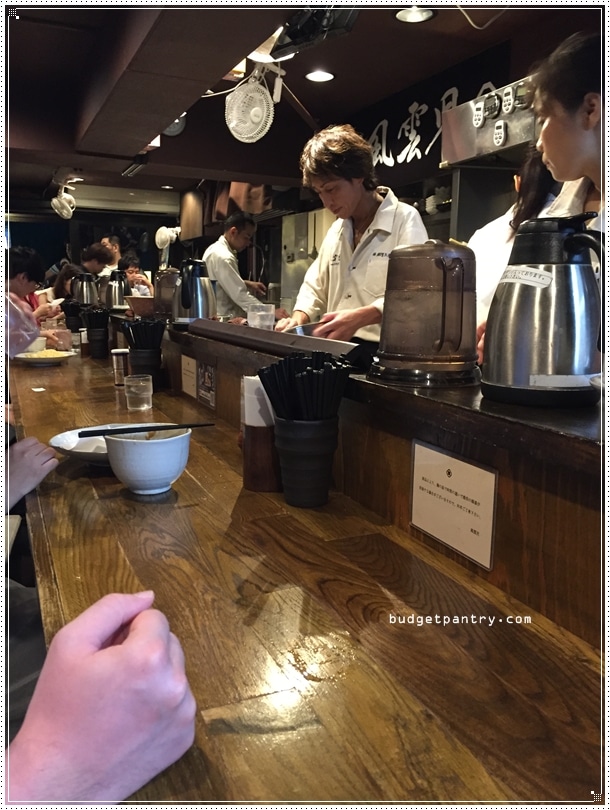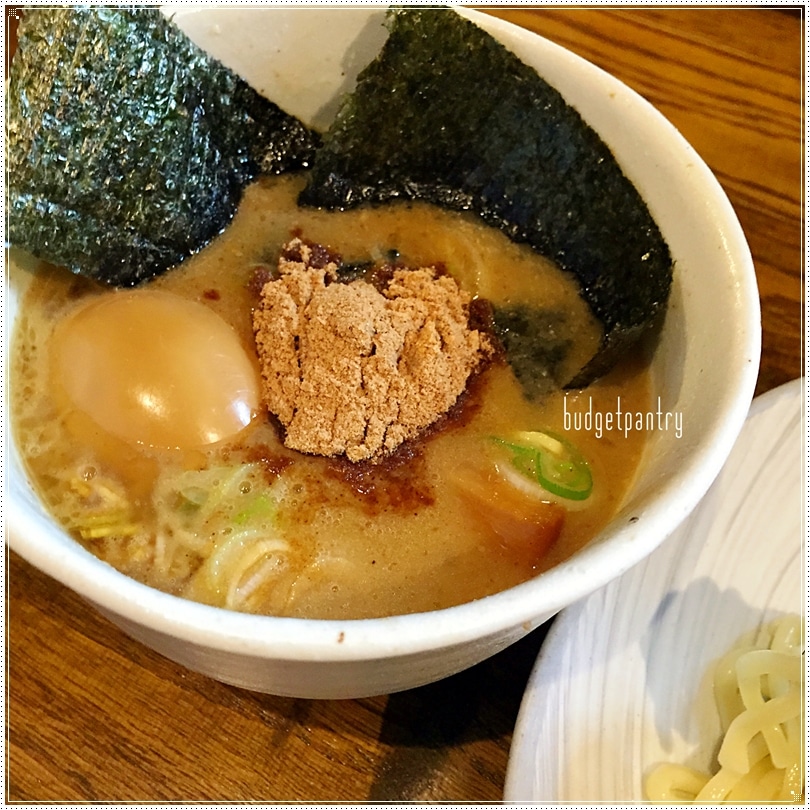 It's the first time I was having tsukemen, and Fu-unji's version came with an almost creamy and very unique bonito and chicken broth filled with pork belly, bamboo shoots, scallions and tamago. The noodles were thicker than regular ramen noodles and al dente to perfection.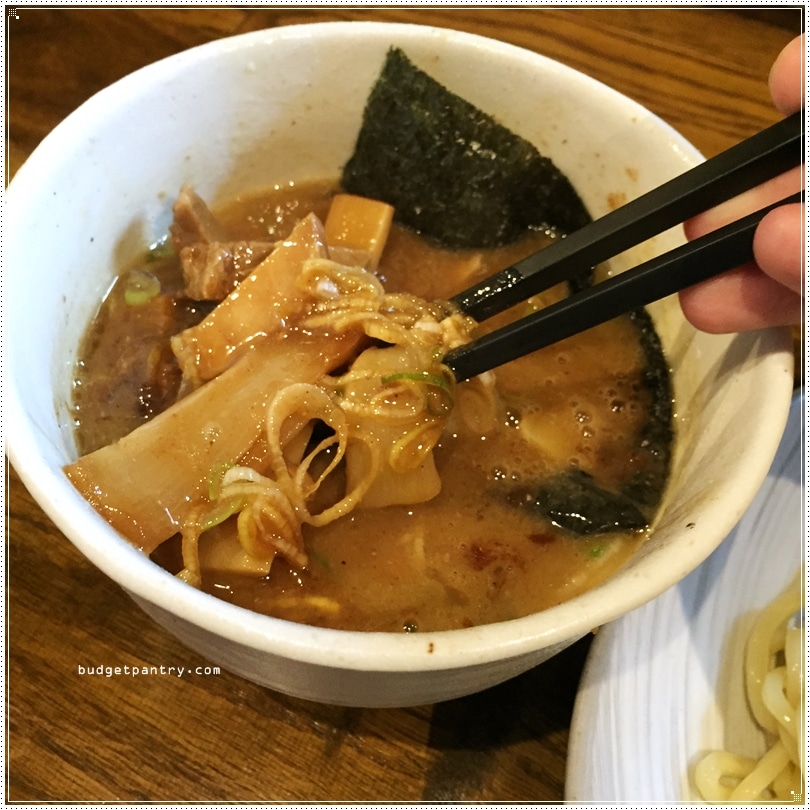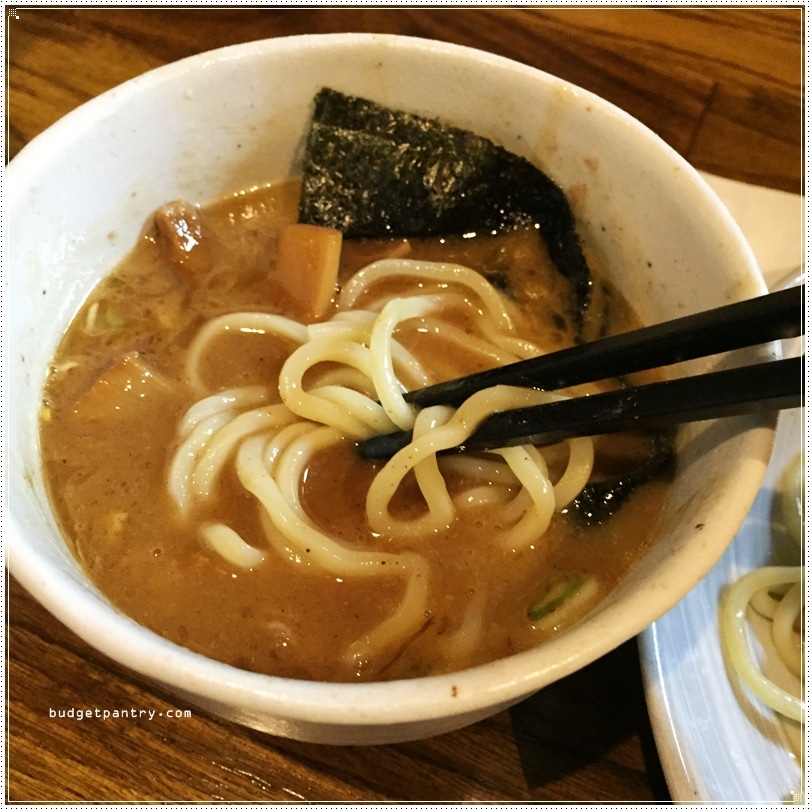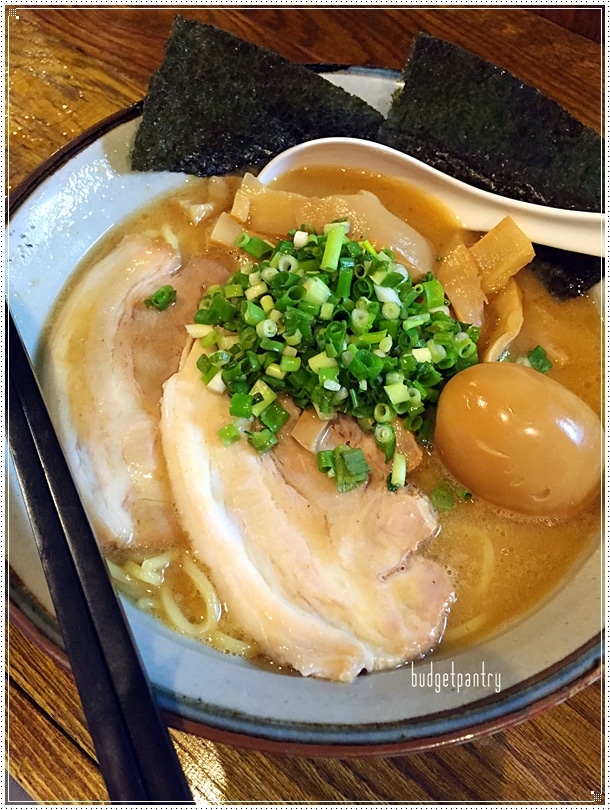 Jason ordered the ramen (950 yen ~ SG$10.50). I loved both, but I prefer the tsukemen by leaps and bounds. We were there at around 7pm and surprisingly the queue wasn't all that bad. At least no one was queuing out the door. We waited for 15 minutes max (I have heard about hour-long queues!). Quite a different story when we were leaving!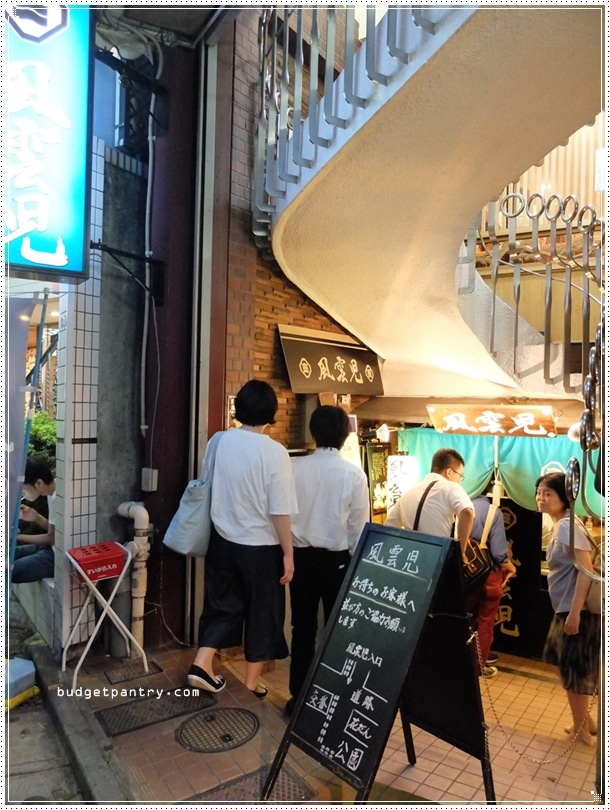 And that wraps up our second day in Tokyo, with happy bellies of course! p/s- We missed Fu-unji so much that after travelling five other cities in Japan, we came back to eat this again during our last leg (Days 13-16) before returning to Singapore!
——————————-
NEXT UP..
Japan Day 3 – TOKYO: Mt. Fuji (Lake Kawaguchiko), Harajuku and Tonkatsu at Maisen [here]
Japan Day 4 – TAKAYAMA: How to go to Takayama + BONUS Old Town pics [here]
You might also be interested in my previous Japan posts:
Japan Day 0: Trip Preparation – Useful websites, Staying connected, Japan Rail Pass, Getting around [here]
Japan Day 1 – TOKYO: How to get from Narita Airport to Shinjuku + our Airbnb accomodation [here]
Japan Day 1 – TOKYO: Japan Day 1 – TOKYO: Ichiran Ramen and a visit to Piss Alley [here]