Japan Day 1 – TOKYO: How to get from Narita Airport to Shinjuku + our Airbnb accomodation

Our flight on United Airlines arrived at 3pm at Narita Airport – delayed, because of Typhoon Nangka. Unlike Haneda Airport, Narita Airport is not located close to the city area at all. Even if you're using their direct express train, travelling time is about 1.5 hours to Shinjuku. Our Airbnb apartment is located 5 minutes on foot from Shinjuku Station and our host was going to pick us up from the South-East Exit of Shinjuku Station. The first thing to figure out is how to get there in the cheapest way possible.

Some options:
1. The Narita Express
The most straightforward option will be taking the Narita Express (N'EX) from the airport directly to Shinjuku. The N'EX is a direct train with reserved seats that takes you from Narita Airport to major stations like Tokyo, Shinjuku, Shibuya, Yokohama and a few more stations. If you've been to Hong Kong (and chances are you have), it is similar to Hong Kong's Airport Express. Comfortable, clean, fast, no jostle, no transfers needed but relatively more expensive than public transport.
Cost: 4,000 yen (~SG$45) for a promotional roundtrip ticket within 14 days or 3190 yen (~SG$36) one-way to Shinjuku (+200 yen during peak season)
Travel time: ~1 hour 20 minutes to Shinjuku Station
Where to buy tickets: JR EAST Travel Service Centers and from JR Ticket Offices at Narita Airport (all terminals). Tickets cannot be bought in advance outside of Japan.
This roundtrip discount wouldn't apply to us because we will be spending 16 days in Japan, so we would be spending SG$36 for a one-way ticket. Note: The N'EX often holds ticket promotions, so check their website close to your travel dates.
2. Keisei Limited Express

Think of Keisei Limited Express as Singapore's MRT. You take the train from Narita Airport to Nippori Station, then follow the escalator up to transfer to the JR Yamanote Line to Shinjuku. To put things into the Singaporean perspective, this is like taking the green line from Changi Airport to City Hall to transfer to the red line to Ang Mo Kio. It isn't this straightforward as there are A LOT of train lines and platforms in Tokyo, but it's not that difficult.
We opted for this because it is cheaper than the N'EX, and we also wanted to experience taking the public train during rush hour in Japan and figuring out how to change lines. This might not be for you if you just want to get from point A to B in the most effortless way possible. We started taking the train at 4.30 pm and went head-on with the rush-hour crowd. There were seats on the Narita Airport to Nippori leg, but we stood from Nippori to Shinjuku. No biggie as it was just a couple of stops away.
Cost: 1280 yen (~SG$14 including transfer from Nippori to the JR Yamanote Line to Shinjuku)
Travel time: ~1 hour 45 minutes
Where to buy the tickets: Use your IC card – read my previous post for details or purchase single-trip from the counter, just before the ticket gate.
3. Bus Services – Airport Limousine
We didn't consider this, but this could work for you if you want to go directly to your hotel. The Airport Limousine runs from Narita Airport to major hotels and stations in Tokyo. The price is almost that of the N'EX, but if your hotel is in the list, this makes more sense because it is direct.
Cost: 3100 yen (~SG$35)
Travel time: ~1 hour 10 minutes during off peak, depends on traffic
Where to buy tickets: Limousine Bus Ticket counter at the airport
4. Bus Services – Tokyo Shuttle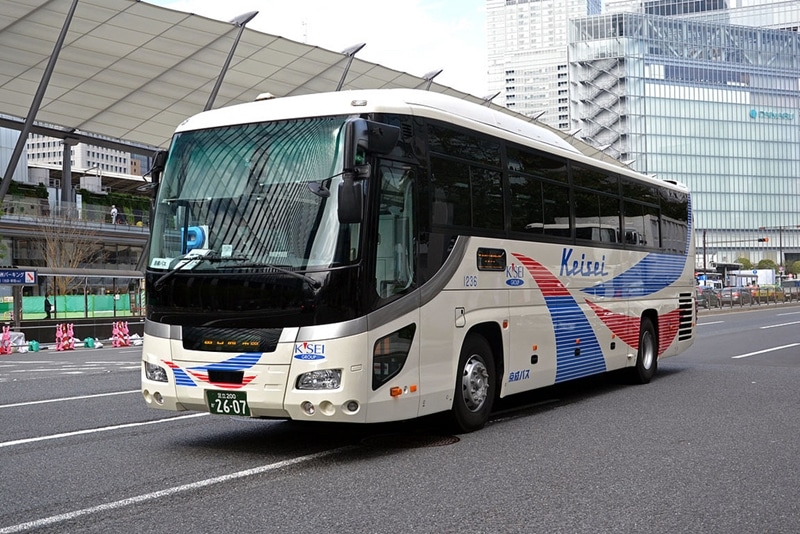 There's also this thing called the Tokyo Shuttle which goes from Narita Airport to the Yaesu Exit of Tokyo Station. You can take the JR Yamanote line to Shinjuku or Shibuya (I assume this is where most people will be staying) from Tokyo Station. I don't recommend this for first-time travellers as dropping off by the roadside/bus stop can be confusing. At least for me, I tend to use a major station as landmark the first time I arrive in a new country.
Cost: 900 yen (SG$10) with advance booking or 1000 yen at the airport counter, subject to availability
Travel time: ~1 hour 40 minutes during off peak, depending on traffic
Where to buy tickets: Book through their website
——————————-
Our Airbnb Apartment
Our apartment in Shinjuku was functional but not fantastic, so I'm not going into detail much. We booked it via Airbnb for SG$142 a night – it can sleep three people. The host was a nice chap who waited for us even when we were late by close to an hour, but we stayed in constant contact via the Airbnb messaging service. His English is cannot make it, as is my Japanese, so we both were busy flipping our translation notes to communicate. He was really surprised to get our goodie bag from Singapore, filled with local instant noodles, bak kwa, spices, snacks and WHITE COFFEE which you can't get in Japan (I don't like the coffee in Japan – only bottled GEORGIA COFFEE can make it, but I'll leave that for another post).
The room was in a great location but not very clean, so I don't really recommend it, but here are some pictures if you wanna see: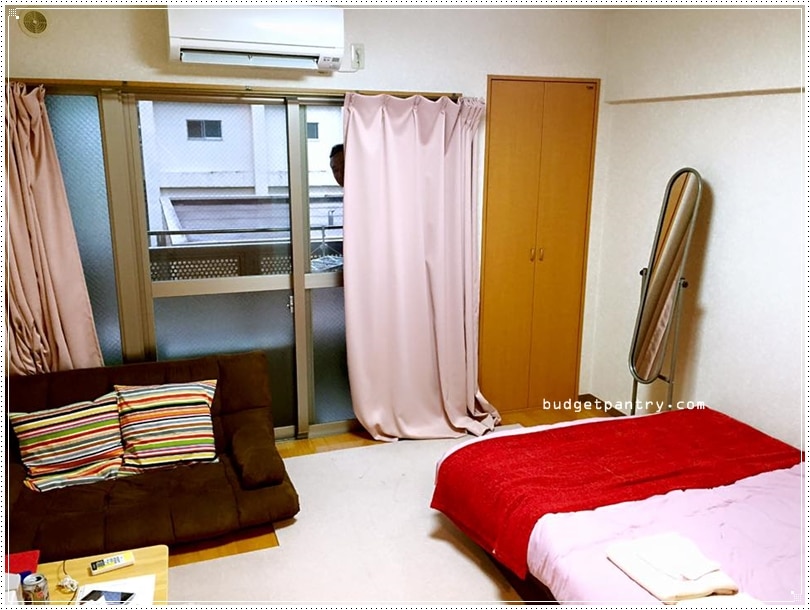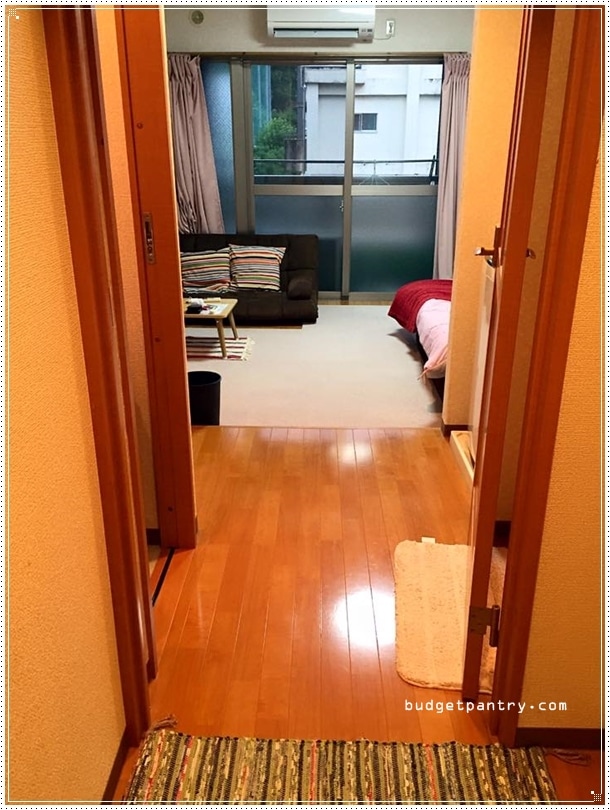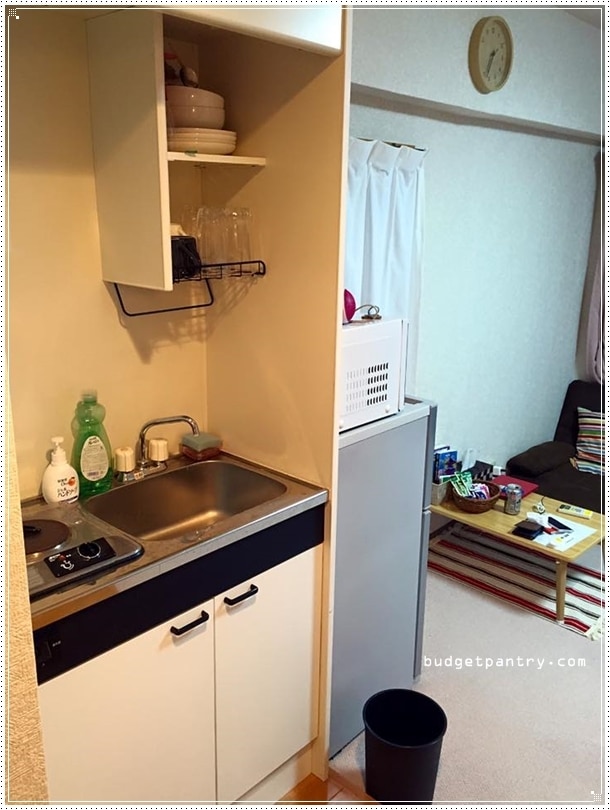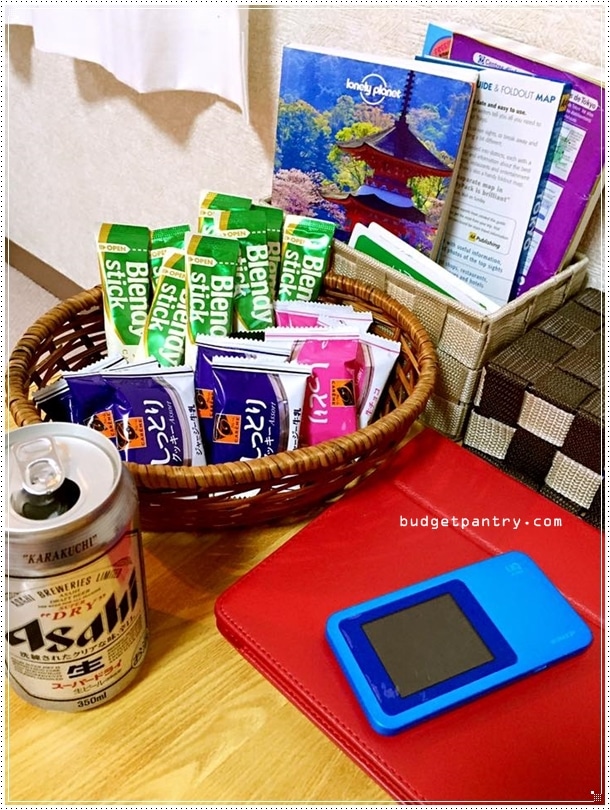 ——————————-
Note: All transport information is correct as of 16 July, 2015. Please go to the respective websites for updated information.
NEXT UP..
Japan Day 1 – TOKYO: Dinner at Ichiran Ramen and a visit to Piss Alley :) [here]
Japan Day 2 – TOKYO: Standing Sushi Bar, Tokyo Disneyland and Fu-unji Tsukemen [here]
Japan Day 3 – TOKYO: Mt. Fuji (Lake Kawaguchiko), Harajuku and Tonkatsu at Maisen [here]
Japan Day 4 – TAKAYAMA: How to go to Takayama + BONUS Old Town pics [here]
You might also be interested in my previous Japan post:
Japan Day 0: Trip Preparation – Useful websites, Staying connected, Japan Rail Pass, Getting around [here]