Instant Korean Air Fried Chicken Wings
This is one of the easiest dishes I've ever made. I don't want to call this a recipe because it really isn't. ALL I did was fry up some processed frozen chicken wings and coat with ready-made Korean sauce.
You could of course marinate and fry your own chicken wings, which is what I usually do anyway. But sometimes you just want an easy way out. I tried these spiced and battered fried chicken wings from CP Food once at a house warming gathering and fell in love instantly.

I asked the host how she marinated the chicken how she made the batter so light and crispy. And she introduced me to this:
Quite amazing these wings. I buy them once in a while from the minimart near my block for $10.50. I don't think I have seen them around in NTUC, Giant or Cold Storage, but you could buy them online. I 'koped' the pic from http://halalmarket.sg/product/fried-chicken-wings-frozen-by-cp-food-service so I should give them a mention. Thank you Halalmarket!
If you can't find them in stores and don't want to order online, it's not the end of the world. Buy other brands or make your own crispy wings la. To make your own, marinate mid joint wings with some soy sauce, garlic powder, sugar, salt, paprika, chicken powder and corn starch overnight. Just before deep/air frying, coat with a mixture of self-raising flour and potato starch (2:1 ratio).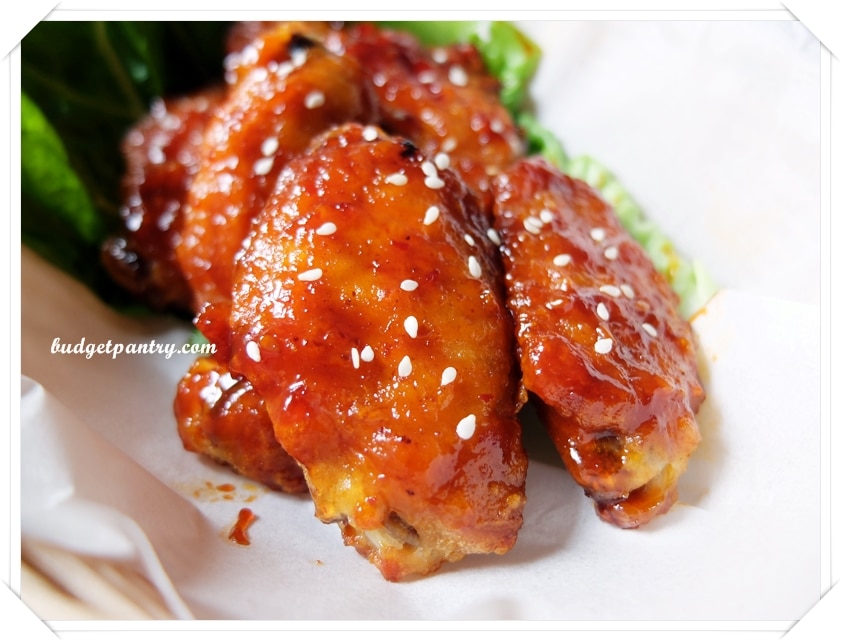 And then there's the sauce. I don't like to do what the packaging tells me so no way am I gonna cook a chicken chop with it. My rebellious streak obviously goes way beyond my teenage years. I heated Lee Kum Kee's Korean Marinade in a small saucepan along with two tablespoons of water, then when it's all sticky, I switch off the flame and coat the chicken wings in them.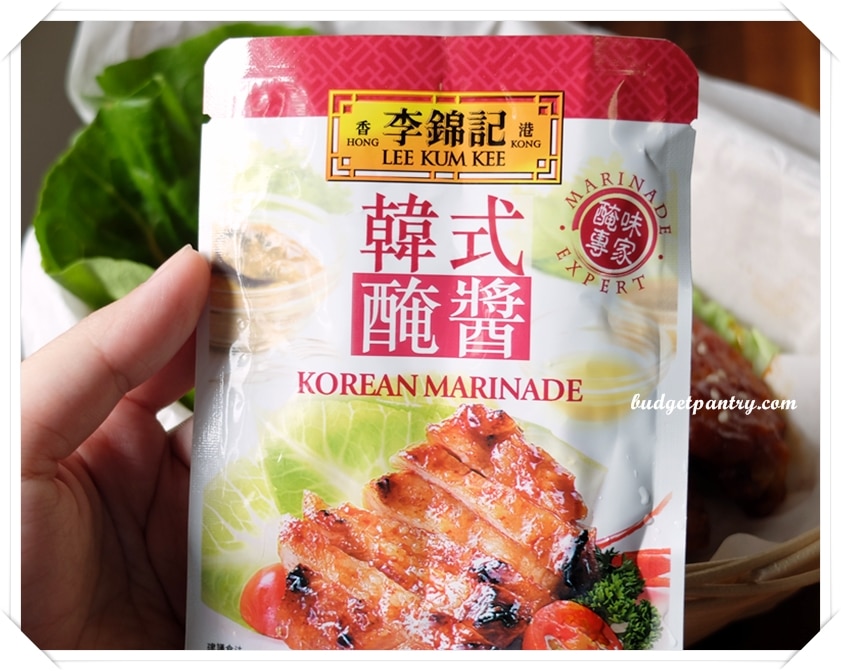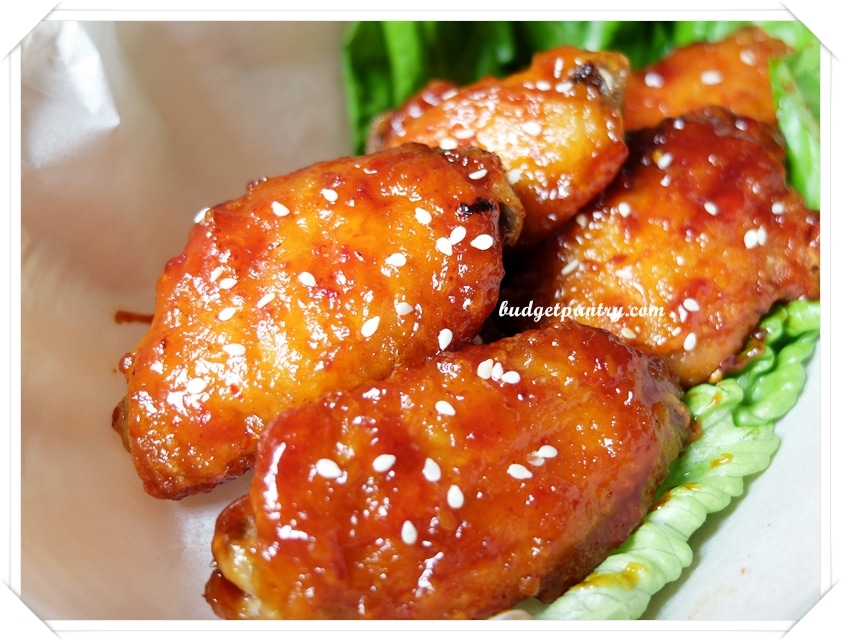 Although the chicken is already flavourful on its own, it really goes well with the sticky sauce. The wings stay reallyyyy crispy. I like it!
Instant Korean Air Fried Chicken Wings
Makes: 1-2
Total cost for this dish: $5.40
What I used:
8 CP Food fried chicken wings
1 packet LKK Korean Marinade
Lettuce leaf for garnish
Sesame seeds for garnish
Steps:
1. Airfry chicken wings for 12 mins at 180C.
2. When wings are done, heat up the sauce along with 1 tablespoon of water until sticky. Coat wings and sprinkle sesame seeds over.
How much I spent:
$3.50 for chicken wings
$1.90 for korean marinade