IKEA Cook-Off: Cajun Salmon in Lemon Dill Sauce (20-minute meal!)
Food Related Sponsorship
Disclaimer: This is a special post brought to you by IKEA. All ideas and comments are my own.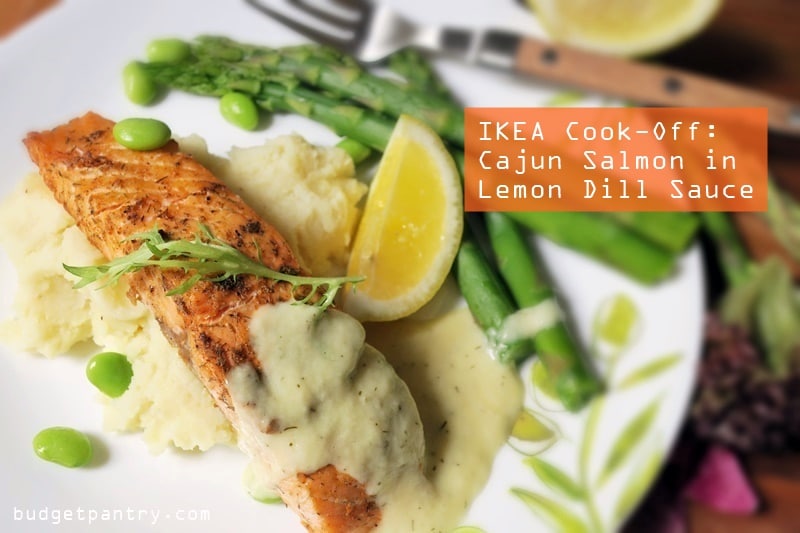 I'm very excited that IKEA has started selling responsibly-farmed seafood in its Swedish Food Market. Whenever I go to IKEA, it's a must for me to order the poached salmon cos I adore the fresh and clean flavour with absolutely no fishy taste. Now I can buy good quality and sustainable frozen salmon to cook at home!

I picked up some salmon fillet (SG$20.80 for four pieces) from IKEA last weekend. Even before I was pregnant, I ate a lot of salmon cooked in a variety of ways. Now that I am 35 weeks, salmon features in many of my daily meals because it is a good source of protein and Omega-3 fatty acids. And most importantly, salmon fillets are easy to handle – just defrost overnight in the chiller, season lightly and airfry or oven-bake for a convenient and delicious meal.
I decided to sprinkle these with cajun seasoning and airfry them for 5 minutes. Of course, you may also oven bake or pan fry these over the stove top.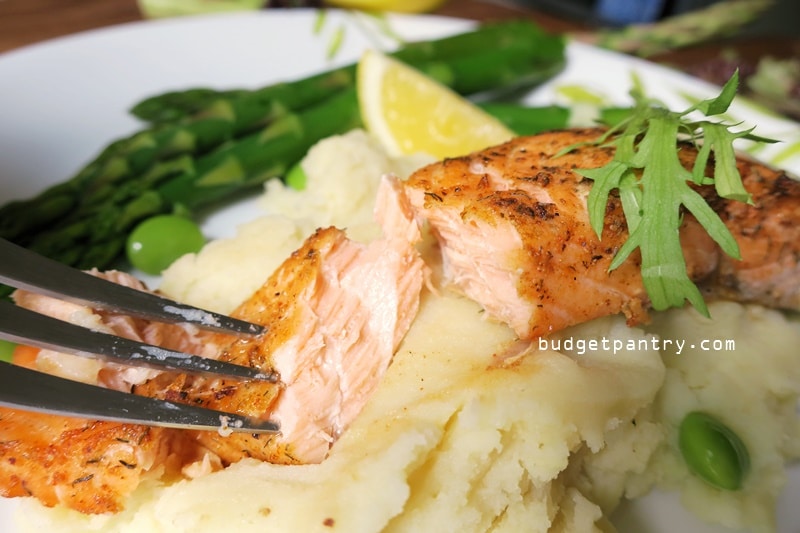 I completed the meal with some blanched asparagus, IKEA's mashed potatoes (SG$3) and their tangy lemon and dill sauce (SG$3.90):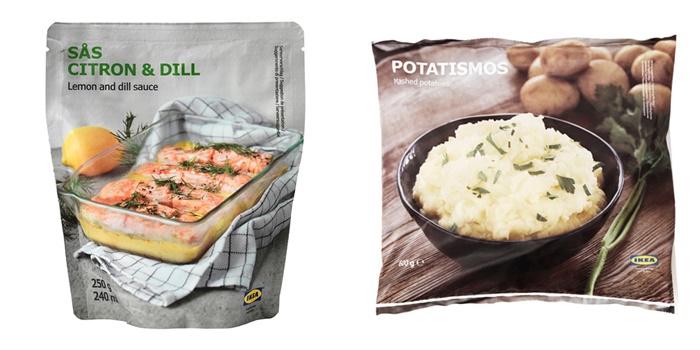 READ MORE…
The salmon that's sold at IKEA meets the Aquaculture Stewardship Council (ASC)'s certification for responsibly-sourced fish. Products carrying the ASC label comes from farms that limit their impacts on the environment and the community. Follow IKEA's food journey and learn how they strive to take better care of our planet: http://www.ikea.com/ms/en_SG/this-is-ikea/people-and-planet/energy-and-resources/#food
IKEA Cook-Off: Cajun Salmon in Lemon Dill Sauce
(budgetpantry.com)
Serves 4
What you need:
4 pieces IKEA Salmon Fillet
1 packet IKEA Lemon Dill Sauce
1 packet IKEA Mashed Potatoes
Sprinkle of cajun seasoning
20 spears large asparagus, woody ends removed
1 teaspoon salt
1 lemon, quartered
(Optional) Cooked edamame beans
Steps:
Thaw salmon, mashed potatoes and lemon dill sauce in the chiller over night.
Bring a pot of water to boil and add salt and asparagus. Cook till tender, about 3 minutes, then flash dip in cold water to stop the cooking process.
Clean and dry salmon with kitchen paper. Sprinkle cajun seasoning and airfry in preheated AF at 180C for 5 minutes. Pan fry or oven bake if you don't have an airfryer.
Meanwhile, heat up mashed potatoes and lemon dill sauce separately in sauce pan.
Assemble: Lay the asparagus by the side of the plate. Spoon mashed potatoes in the centre. Top with a piece of salmon and a spoonful of lemon dill sauce. Sprinkle edamame beans if using. Serve with a wedge of lemon.