IKEA SG Bloggers Task #1: Bringing the outdoors in! Kitchen Makeover
Non-Food Related Sponsorship
Disclaimer: 
This post is part 1 of the IKEA Bloggers Program in which I was given a gift card to revamp my place. All ideas and comments are my own.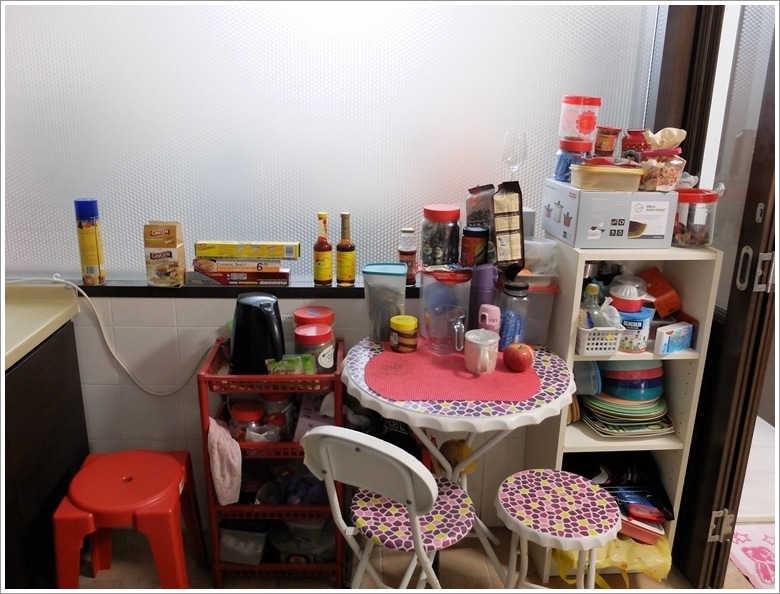 BREAKING: I'm finally showing you my embarrassment of a kitchen. I can't believe I have cooked everything on this blog in here. Going by how much of a sucker I am for pretty presentation, really, who would have thought my kitchen looked like that? My colleague even went as far to accuse me of messing it up deliberately for this challenge. No really, I am this messy.
When IKEA Singapore approached me for their 2015 Bloggers Program, short of being surprised, the first thing I thought of was, "I AM SOOO GOING TO REVIVE MY KITCHEN". The collaboration with IKEA will run for four months. To kick-start the program, our theme for June is: Bringing the outdoors in.
The kitchen is the one place where I spend most of my time in at home. It is the place where all our meals are whipped up, where Jason's breakfasts get prepared, where my lunchboxes get packed, where our last meal of the day is cooked. It is the first place Ah-mm goes to when she wakes up (see that red chair in the first picture? That's where she takes her medication every morning) and the last place 88 goes to before she sleeps (she always needs to eat something before going to bed). I knew I had to make it a more comfortable place for all of us.
And finally, my vintage faux formica stools can see the light of day (I collect vintage things) and now I have a place for my Kitchen Aid (thank you Mayer Singapore)!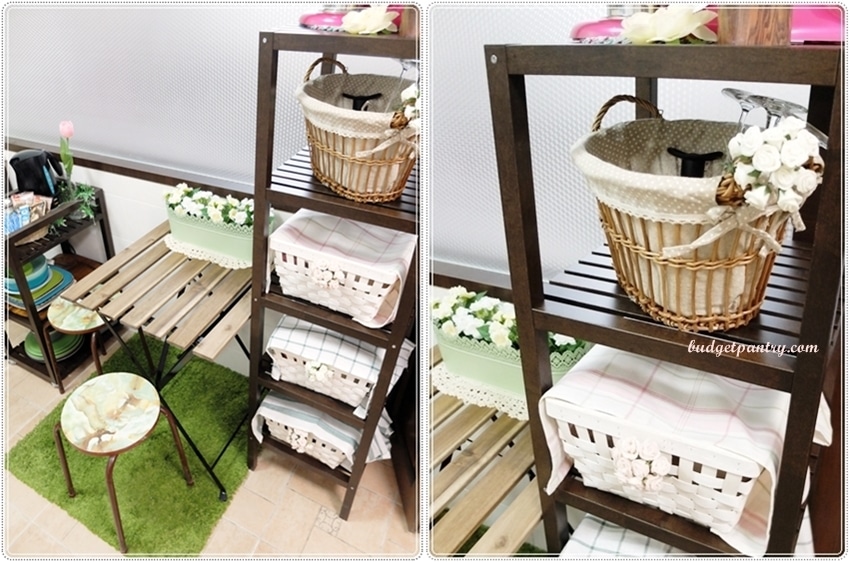 My problem was really, storage. I live in a regular 4-room HDB flat with my aunts. When we bought the flat, I hadn't picked up cooking yet, not that obsessively, anyway. No one gave a *** about how the kitchen would look like and what storage capacities we'd need. As time passed (and I bought more and more plates, trays, cutlery… you get the idea), we quickly ran out of space. I decided to fix our storage problems (and the ugly mismatched shelves and table) by getting a nice shelving unit and accompanying baskets. Everything unsightly can go right in, instead of being left all over the place or stuffed in every nook and cranny imaginable. I also got some pretty tea towels to cover them up so they look neat and uncluttered.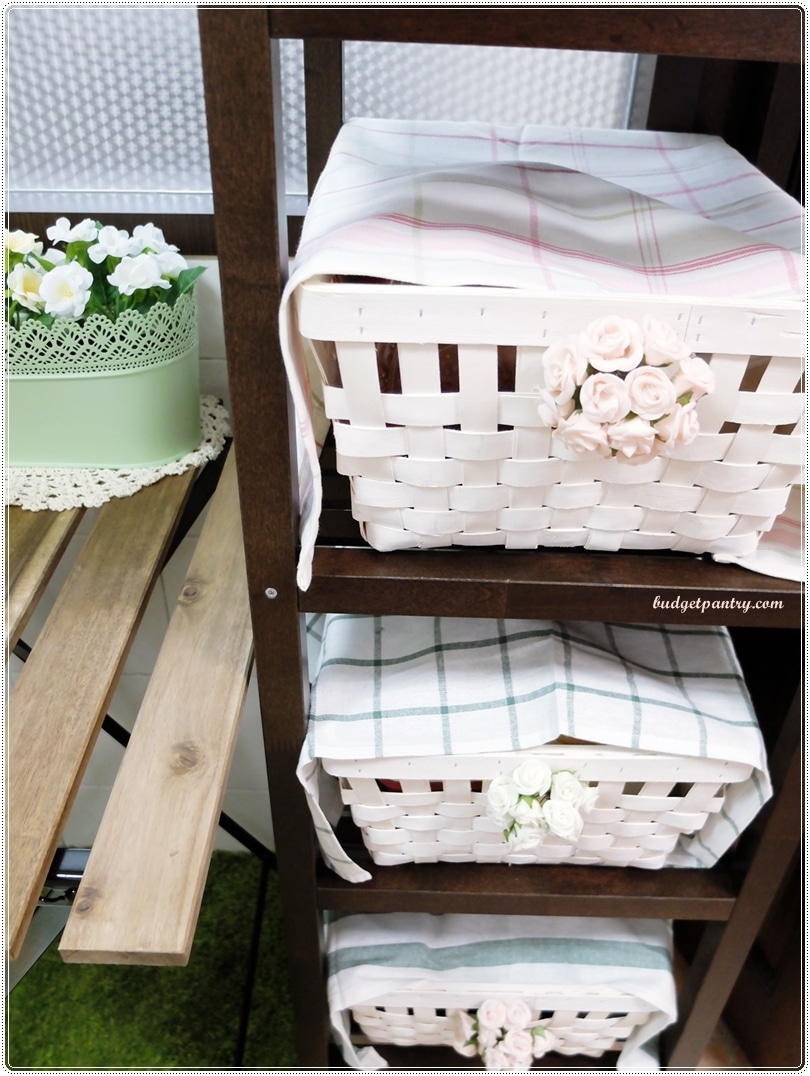 I dressed up the baskets with existing little bunches of flowers. I also had a polka-dot countryside-style basket sitting around since forever, so I used it to store Jason's wine glasses, corkscrews, and wine-related stuff. Much better than letting the wine glasses stand dangerously on the ledge just waiting to be broken.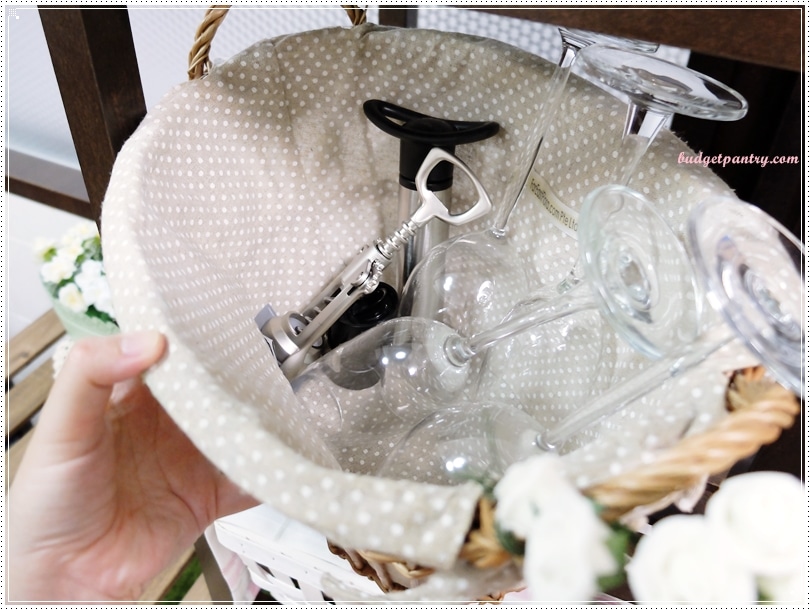 I made use of the KNARRA woven baskets to store the rest of my items. Food stuffs in the first basket, lunchboxes in the second, and baking stuff and measuring cups, plus little things in the third.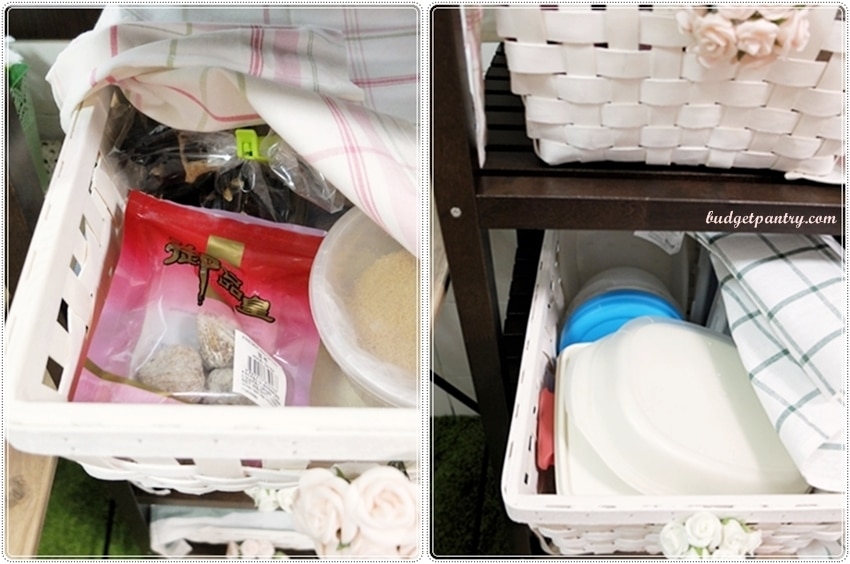 These baskets are sturdy and don't break easily. I thought of getting those plastic baskets from Daiso and I'm glad I didn't. Seeing how these baskets fit right in, I know it'll just not be the same, both functionally and aesthetically.
We used to have this red plastic trolley which we place our electric kettle. I replaced it with a MOLGER trolley in the same series as the shelving unit, and used it to also store my plates and bowls, and sugar and coffee. Macam hotel. I think Ah-mm secretly loves it cos I refill her white coffee for her every couple of days now.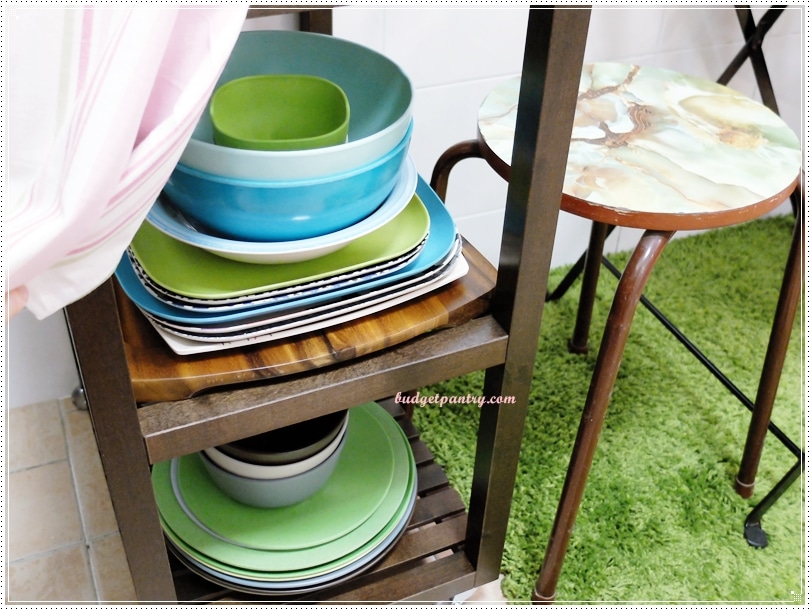 I now have more space for my plates and bowls. And that means I can buy more!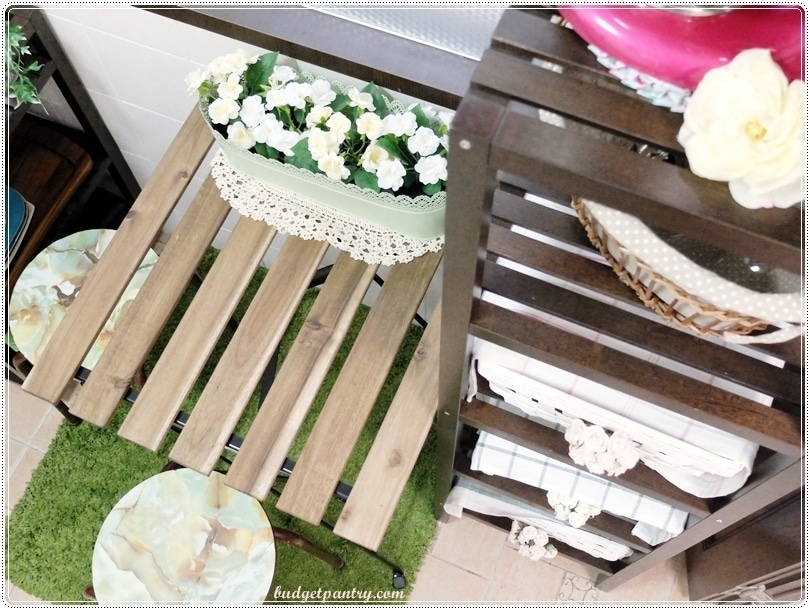 The folding outdoor table is from their TARNO range. It comes with matching folding chairs but I didn't get those due to space constraints and because I secretly wanted to use my retro kopitiam stools. The brown is lighter than the shelf and trolley, but that doesn't matter, because for furniture to "match", it doesn't mean they all have to be the same colour. The lighter brown actually match with the off-white baskets and provides a nice contrast to the darker wood. Plus, I think it's just beautiful with the grass-green rug.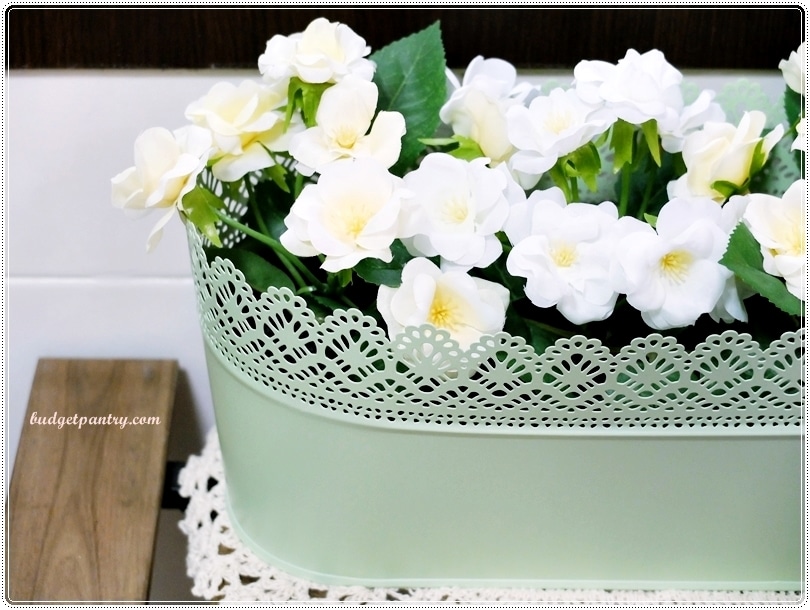 I'm kinda proud that Jason and I can both hold our own when it comes to fixing up IKEA's flat-pack furniture. I fixed the trolley and he fixed the shelving unit. We challenged each other to see who would take a shorter time. He won, of course (by just a few minutes!). We completed both in about 45 minutes and saved a hundred bucks in delivery and installation fees. And now, you should check out the look book: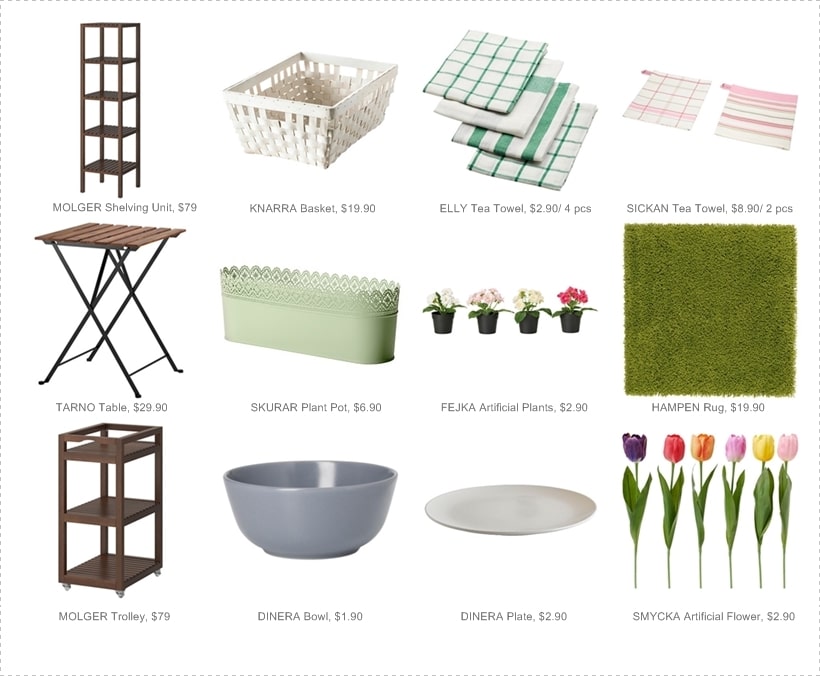 I'm so happy with my new kitchen. Thank you, IKEA Singapore, for getting me off my butt to finally do something about it. I love it that it is less cluttered and I've solved a lot of my storage problems. And although I don't have a balcony, there's still a small area for us to sip tea and have a slice of cake.
Can't wait to know what the other themes will be. I'm starting to love our (very frequent) IKEA trips! (Jason prefers the food, but we'll leave that for another day.) LIKE me on Facebook and follow me on Instagram to get alerted on my 2nd IKEA task!
If you have time, please leave me a comment to tell me what you think. More tips and tricks are very welcome!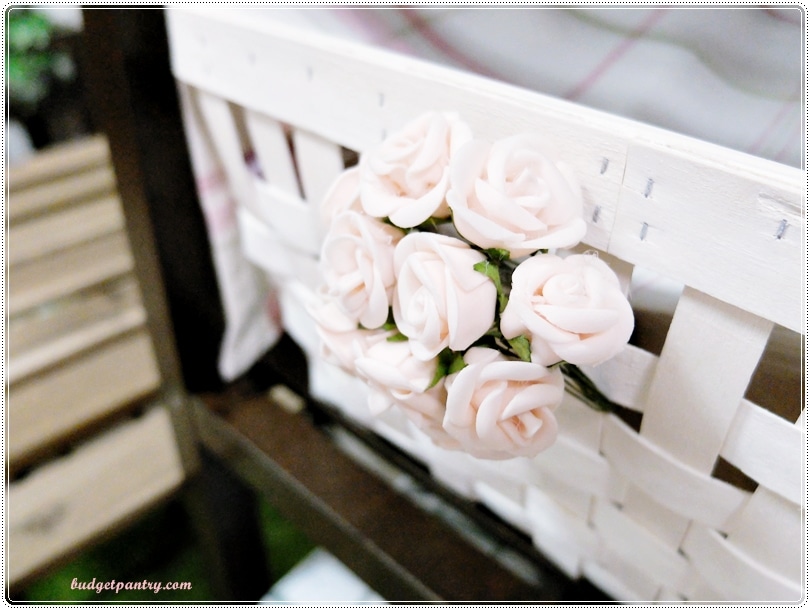 You might also be interested in my other IKEA posts:
IKEA SG Bloggers Task #2: The Living Room – I did colours! (here)
IKEA SG Bloggers Task #3: Dining – The Great Gatsby Wedding! (here)
IKEA SG Bloggers Task #4: In and around the kitchen (here)