Getting the keys to our new BTO flat!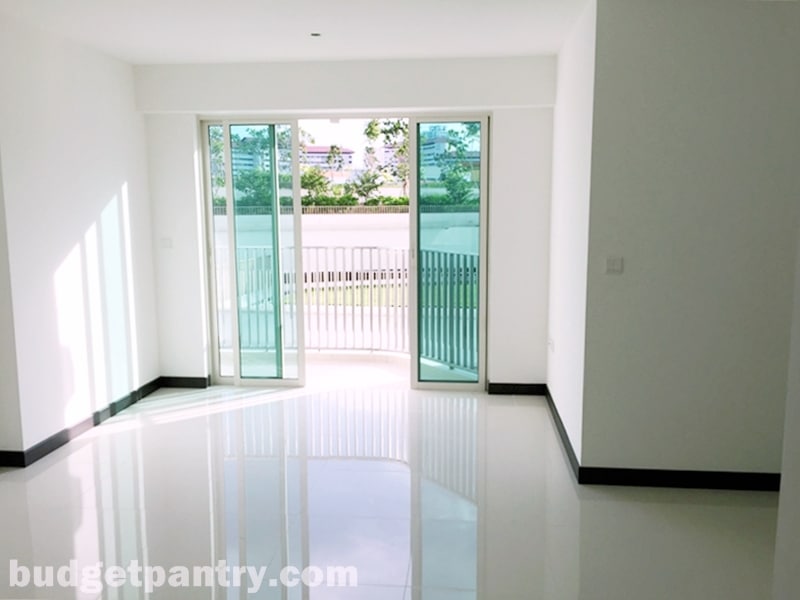 After four long years, we have finally gotten the keys to our BTO flat! *throws confetti*
We first balloted for the BTO in April 2012. At that time we only knew we were not young anymore and just wanna faster get a home. Coincidentally a new premium BTO – Skyline – was coming up in Bukit Batok, two streets away from my aunt's place. Sounded perfect! So off we went to submit our application. Imagine our joy when our first ballot attempt was successful.. we were invited for flat selection but all the top floor units with balcony were taken up. The tallest block goes up to 38 storeys! Standing high indeed. But when it came to our turn, the only unit left that comes with a balcony was at a super low level. Yes quite FML thinking back but it's ok, if got fire we jump down also won't die.

So we waited! You know some BTOs complete way ahead of time like 1-2 years ahead. Or at least a few months ahead. Ours? Totally on the dot according to the estimated completed date. So we waited a total of 4.5 years for this.. plus we were also one of the last few to collect our keys.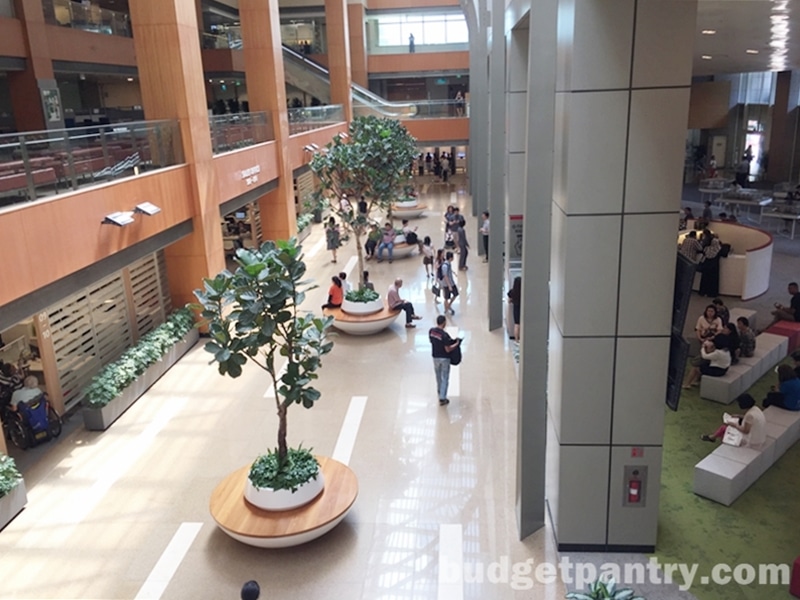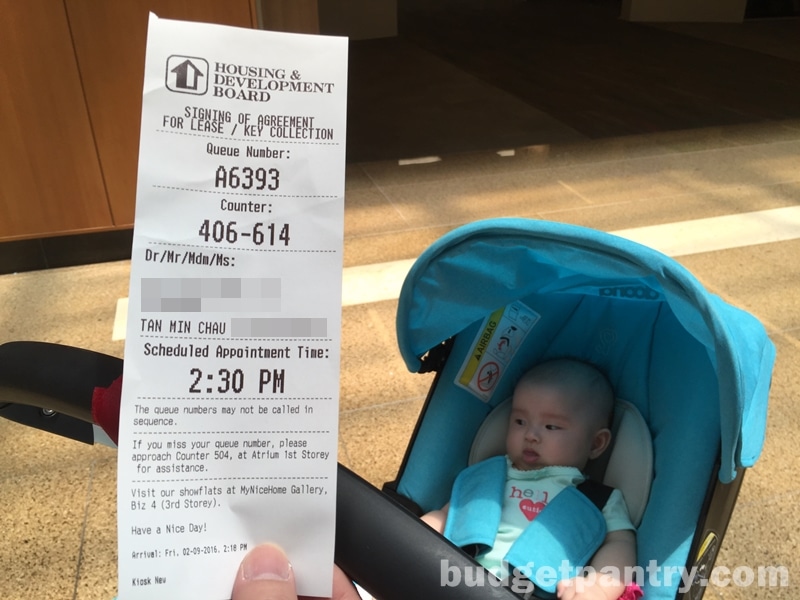 We made an appointment with the HDB officer last Friday at 2.30pm. Took a number and waited. And took some selfies since baby girl was in a good mood!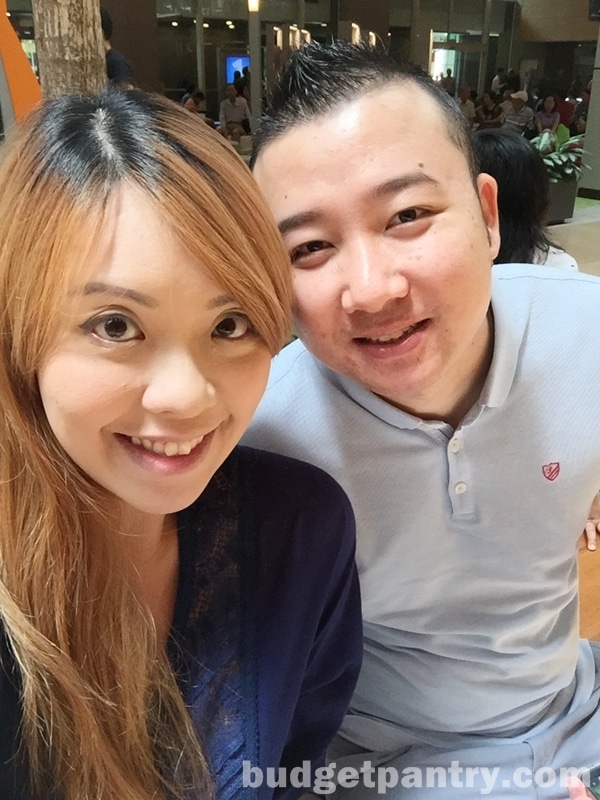 Pardon my ugly roots. I will fix it.. when.. I dunno..


With her favourite person in the world.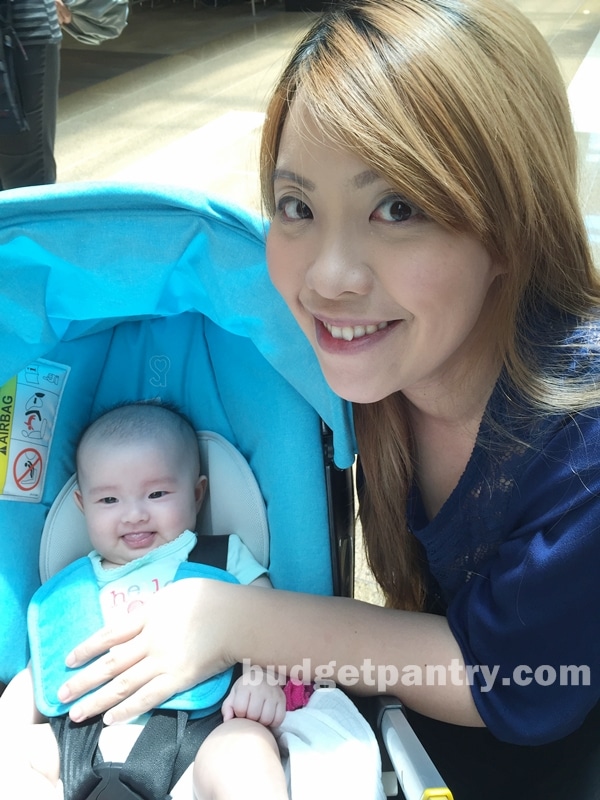 CBB was super smiley that day.. she knew we were taking our keys or what?! Haha. The HDB customer service officer explained a few items to us, like the dos and don'ts of renovation, plus confirmed some money matters, like how much bank loan we took and the tenure, etc. The only thing we paid that day was a $55 conservancy charge (haven't even move in have to pay already wtf). Our law firm settled everything else for us in the form of cheque. And within 20 minutes, tada!
(The eyebags are real.)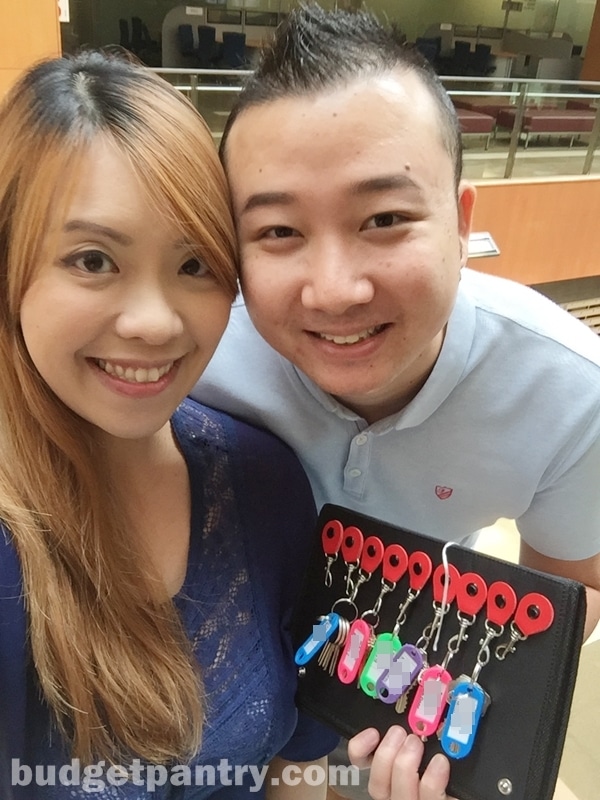 We also went one level up to open our SP services account. Just take the escalator in the middle of the main lobby and SP services is at your left as you reach level 2. SP Services didn't collect any money from us that day.
From just dating to married, from er ren shi jie to now with cbb, our flat is finally ready! Quite surreal! Michelle my da sao picked us up and off we went to the new place! I'm gonna be sharing photos of our flat first, followed by the beautiful surroundings.
Super love the tuquoise tinted full length windows and the shiny tiles: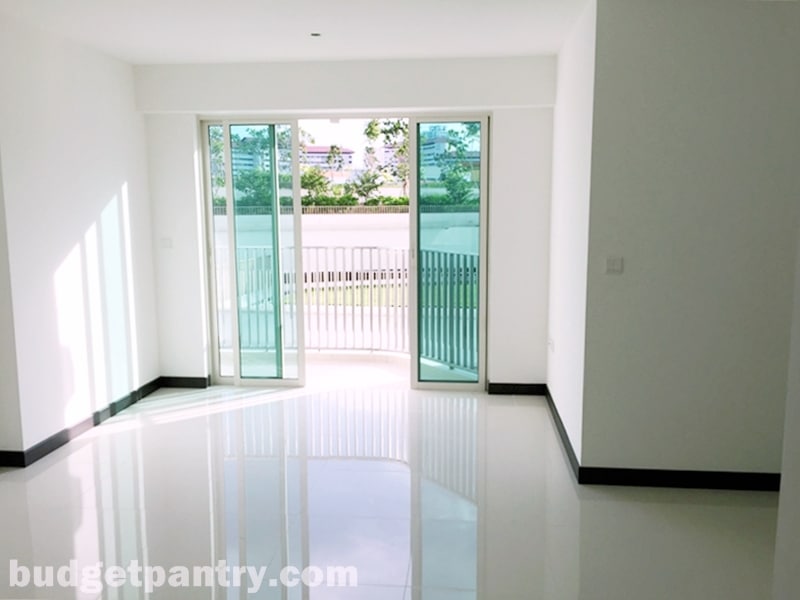 Our super tiny balcony (with cigarette butt somemore who is the culprit confess!):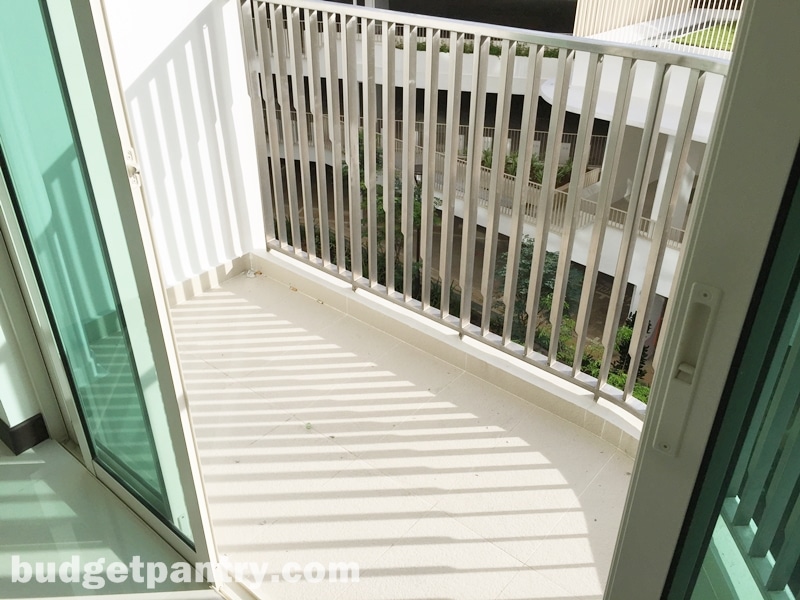 The kitchen (we're gonna hack the walls) and service yard: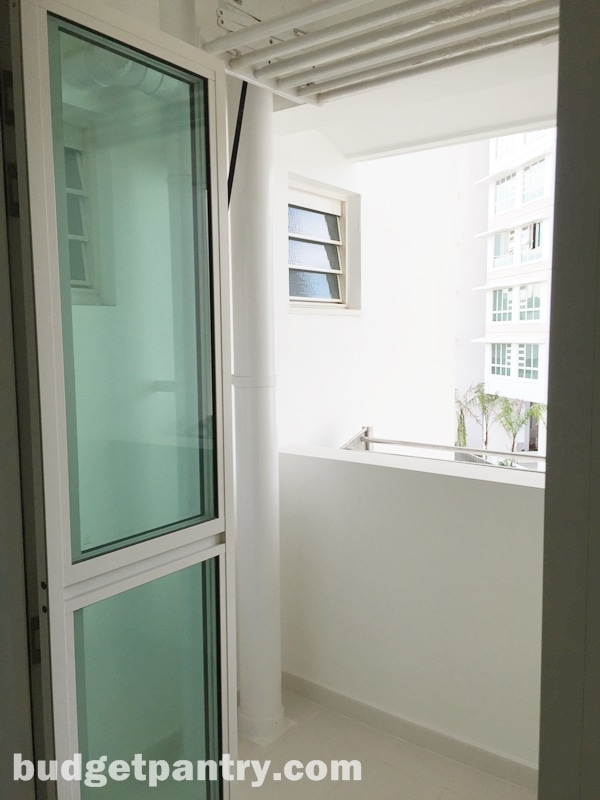 Bomb shelter:
The passageway leading to the rooms: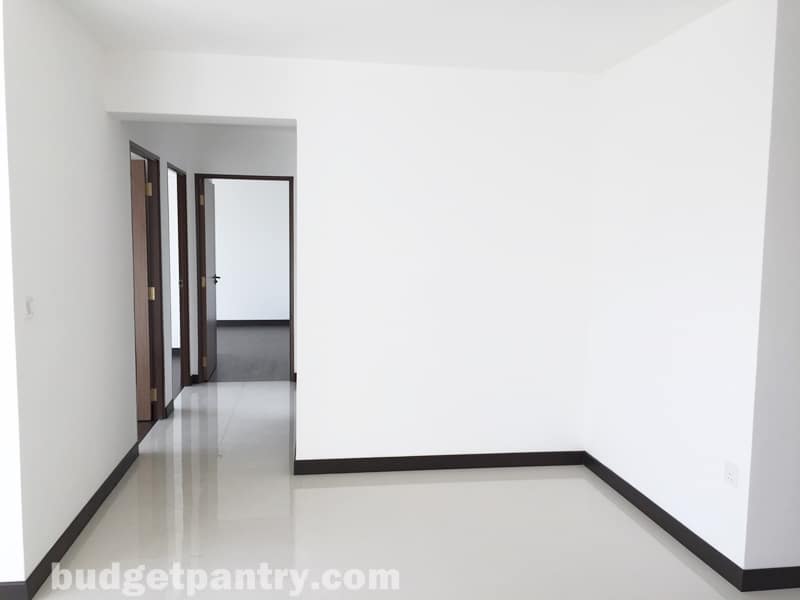 Bedroom 1 and 2 and the common toilet: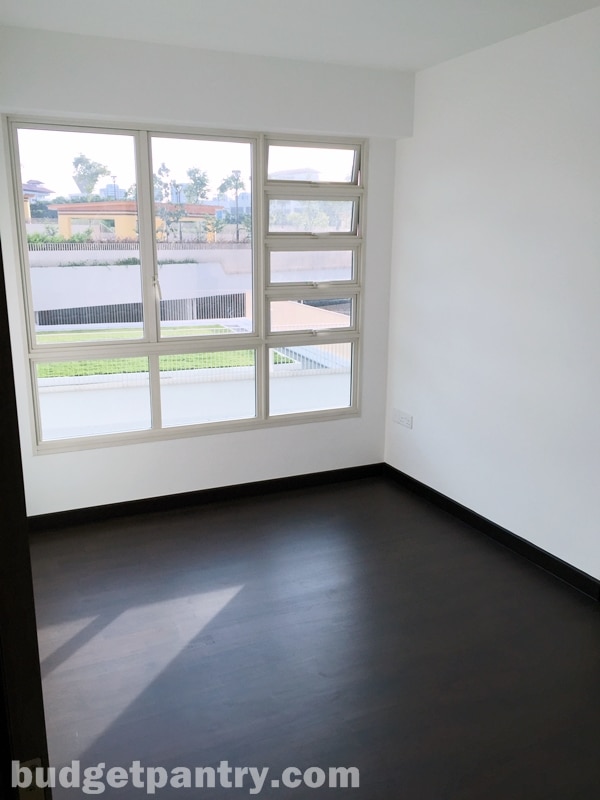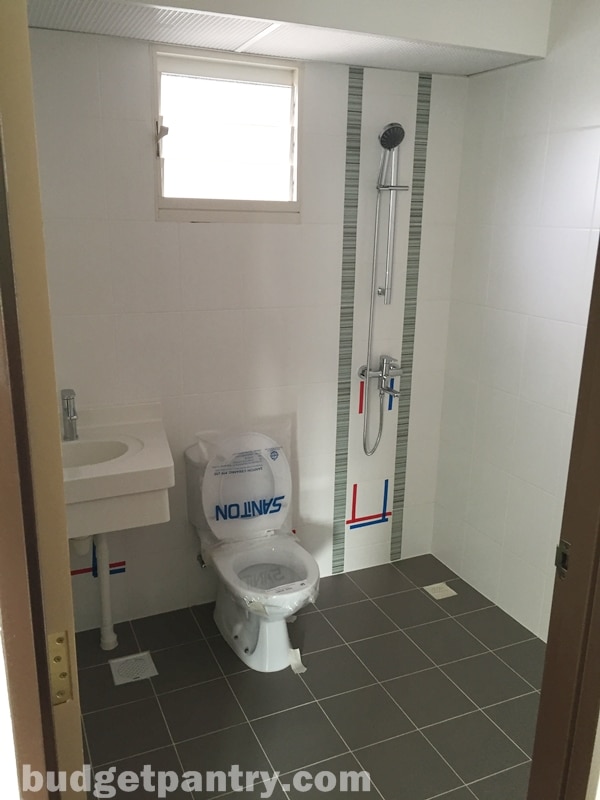 The main bedroom (sorry not enough space to stand to take good photo) and toilet: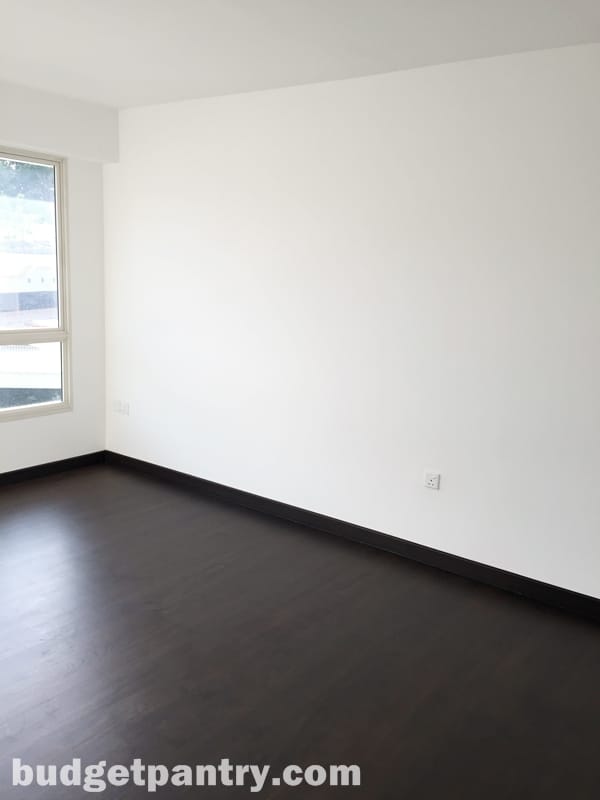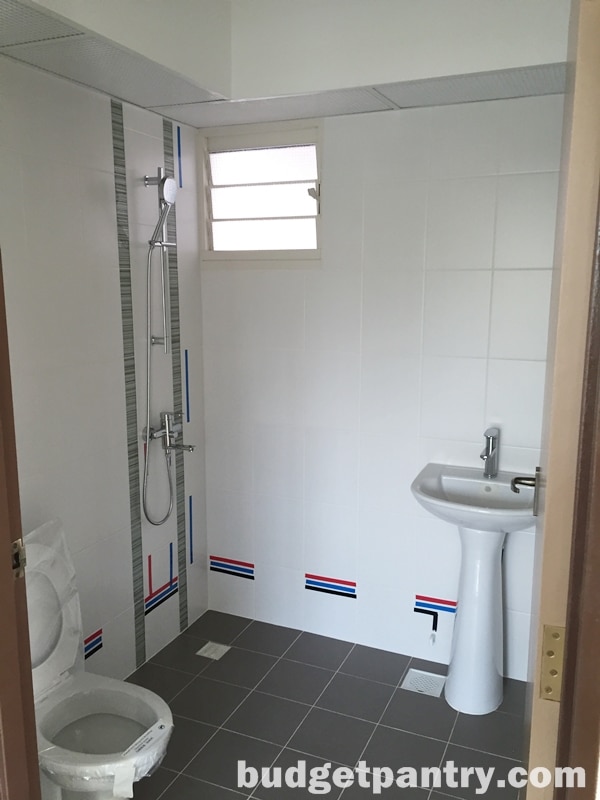 My first thought upon stepping in was: Need to be so small ma?! Yes the flat is smaller than I imagined but I guess that's the case for all new BTOs now. We also decided to engage an interior designer since I honestly can't manage with cbb still so little and I'm going back to work really soon.
After meeting with a handful of ID firms, we decided to go with Space Atelier. Their designs are fresh and contemporary, the quotation is reasonable and we are very impressed with their service and portfolio on Qanvast. Looking forward to receiving the 3D drawings. Hope everything goes smoothly!
Next step would be to do the defects check (our ID did this together with us). I stayed home with cbb that day cos of the dust and all, but Jason said the number of defects was ok and not overwhelming. I'm super in love with our surroundings!
View from our balcony: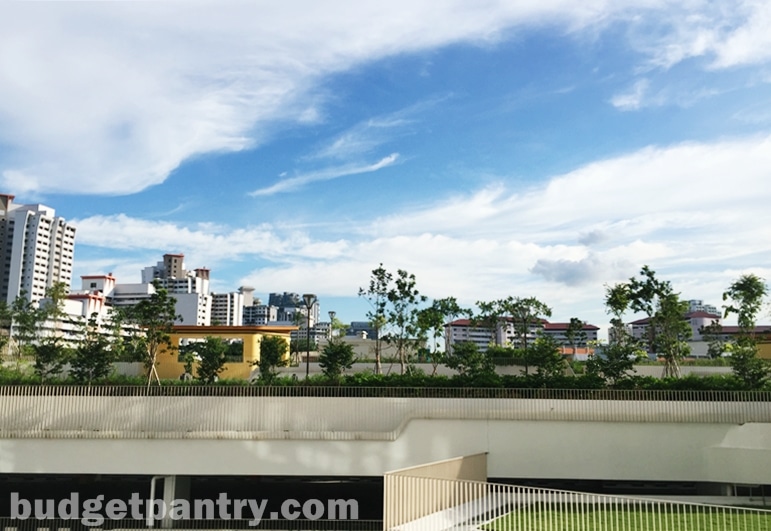 Linkway from block to garden/greenary/playground: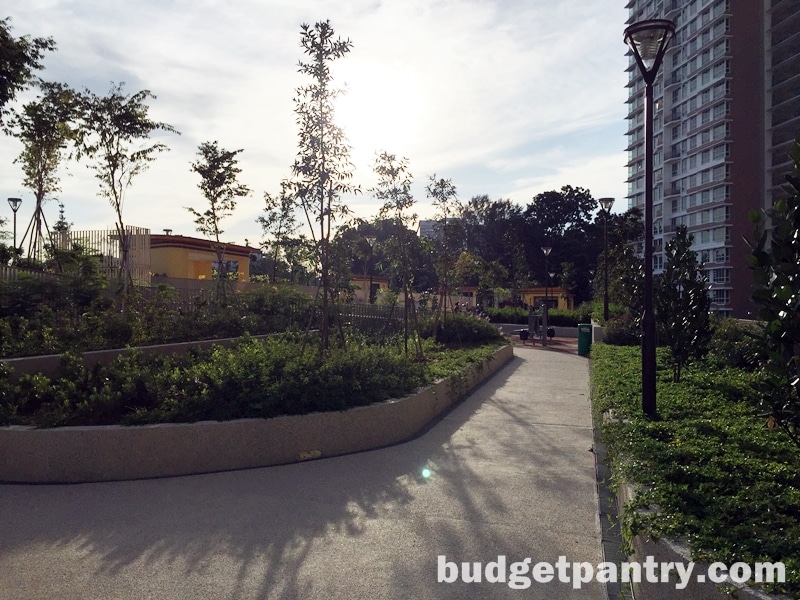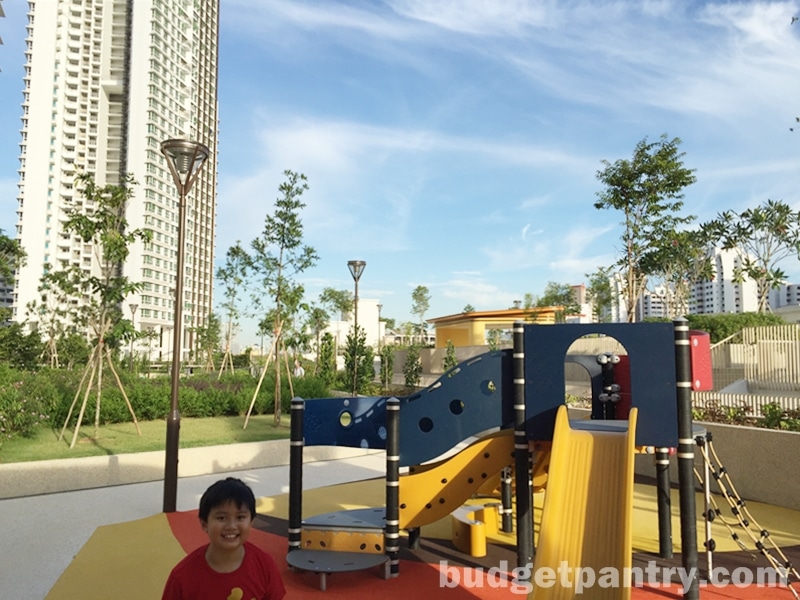 Kena photobombed by my nephew Aegon.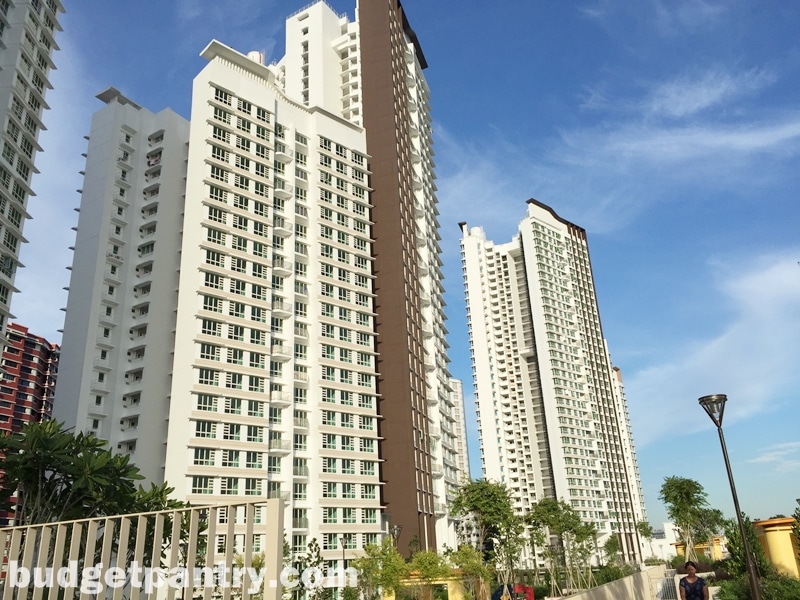 Can't wait to set up our new home! It is empty for now but it is already slowly filling up with love :) Hope we don't exceed our budget when it comes to spending for electronics, kitchen appliances and furniture (and curtains!) for our living, dining and bedrooms. If you wish to feature your product or know of anywhere I can get good deals, get in touch with me. Watch this space as I share our home renovation journey!