Soft and Crusty Cornmeal Bread Rolls – step by step tutorial!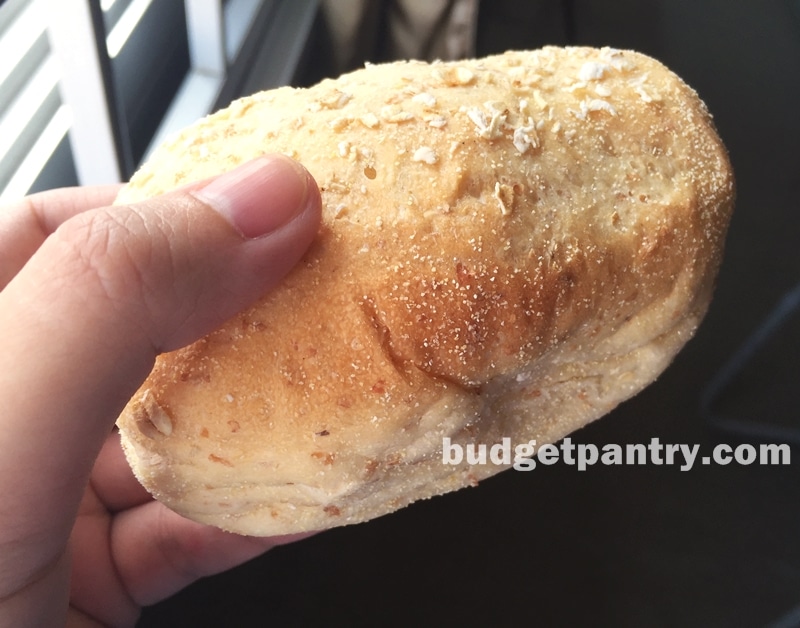 We were over at Mom's on Saturday for a visit and she decided to entice me with fluffy and crusty cornmeal bread rolls she baked the day before. I was just starting to cut down on my rice and breads.. 妈,这是对的吗?!!!
The planned 2-hour visit stretched till 8pm that night cos she enthusiastically took out all her barang barang and started to give me a step-by-step tutorial there and then! Seriously I never expected the steps to be so simple.. all you need is time for the dough to rise. Baking in the oven took all of 15 minutes. So technically you spend an afternoon producing this but only spend maybe half an hour for the work?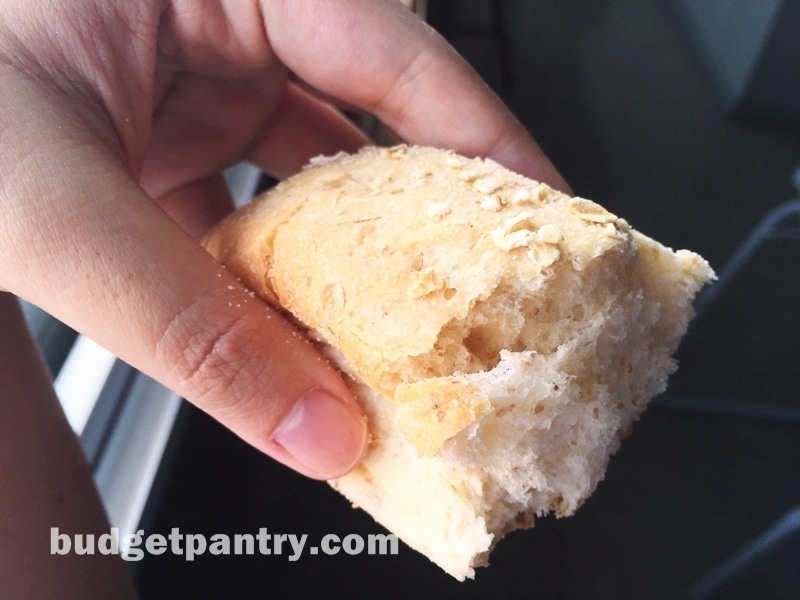 We used a total of 500g flour (400g bread flour, 100g plain flour). Mom also added wholemeal (the grain, not the flour) but it's entirely optional. You can add chia seeds if you want and that's what I'm gonna do when I bake it again. For the crispy crusty effect on the surface, dust some cornmeal (also widely sold as corn 'polenta') on top just before sending the bread rolls into the oven. Reminds me of English muffins, which are also dusted with cornmeal before baking. Delicious!
p/s- There are two types of cornmeal/polenta: the fine powdery type or the coarser type also called corn grits from brands like Bob's Red Mill. Use the powdery type – we got it from Phoon Huat. But if you can only find the coarser ones, just grind them further in the food processor till fine. Here's the label of what we used (Mom repacked this into a container):
The beautiful thing about this recipe is that once you get the base right, you can start adding your favourite ingredients like chocolate chips, raisins, oats, etc etc. I prefer mine just like this, served with cold butter or kiap-ed with roast beef (true story. mom made some roast beef that day to go with the rolls LOL)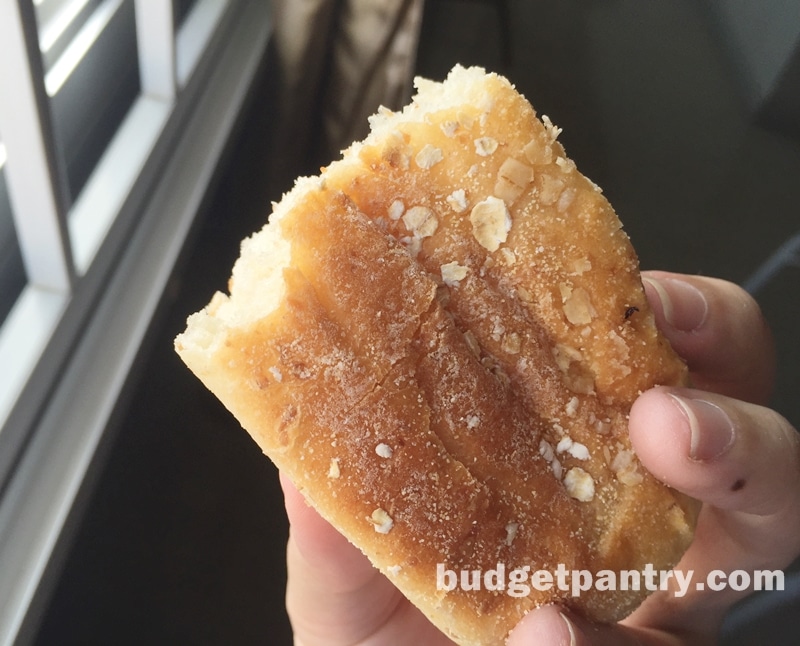 Mom packed about 15 rolls for me to take back home.. they were still soft after 4 days. To get the crispy/crusty surface again, preheat your oven or airfryer to 180C, switch off the oven, and toast the rolls using the residual heat for 5 minutes. Watch the video (yes that's cbb fussing at the end.. she wouldn't even let me take a video in peace lol!):
This recipe yields 20-25 bread rolls (about 40-45g dough per roll). Of course you can shape them however you want! Enjoy with cold butter or jam (with a cup of coffee!), or make ham and egg rolls with them. Have fun!
Soft and Crusty Cornmeal Bread Rolls
(budgetpantry.com)
Yields 20-25 bread rolls of 40-45g each
What you need:
400g bread flour
100g plain flour
20g wholemeal, chia seeds or your choice of grains (optional)
1 teaspoon instant yeast
300ml warm milk (UHT or fresh milk are fine – don't use low fat)
50g sugar (4 tablespoons)
1 teaspoon salt
1 egg
30g butter
5-6 tablespoons cornmeal/super fine corn polenta for rolling
2-3 tablespoons instant oats for rolling (optional)
Oil for greasing
Flour for dusting
Cling wrap and damp cloth
Steps:
Sift the bread flour and plain flour into a large mixing bowl. Add the wholemeal or chia seeds if using. Add the yeast, sugar and salt. Mix well.
Make a well in the centre, crack in the egg and combine. Add warmed milk in three divisions and mix until it comes together. Rest this dough for ten minutes.
In a stand mixer with hook attachment, beat the dough on medium speed for ten minutes. Add 30g butter. Continue to beat until dough no longer sticks to sides of the bowl.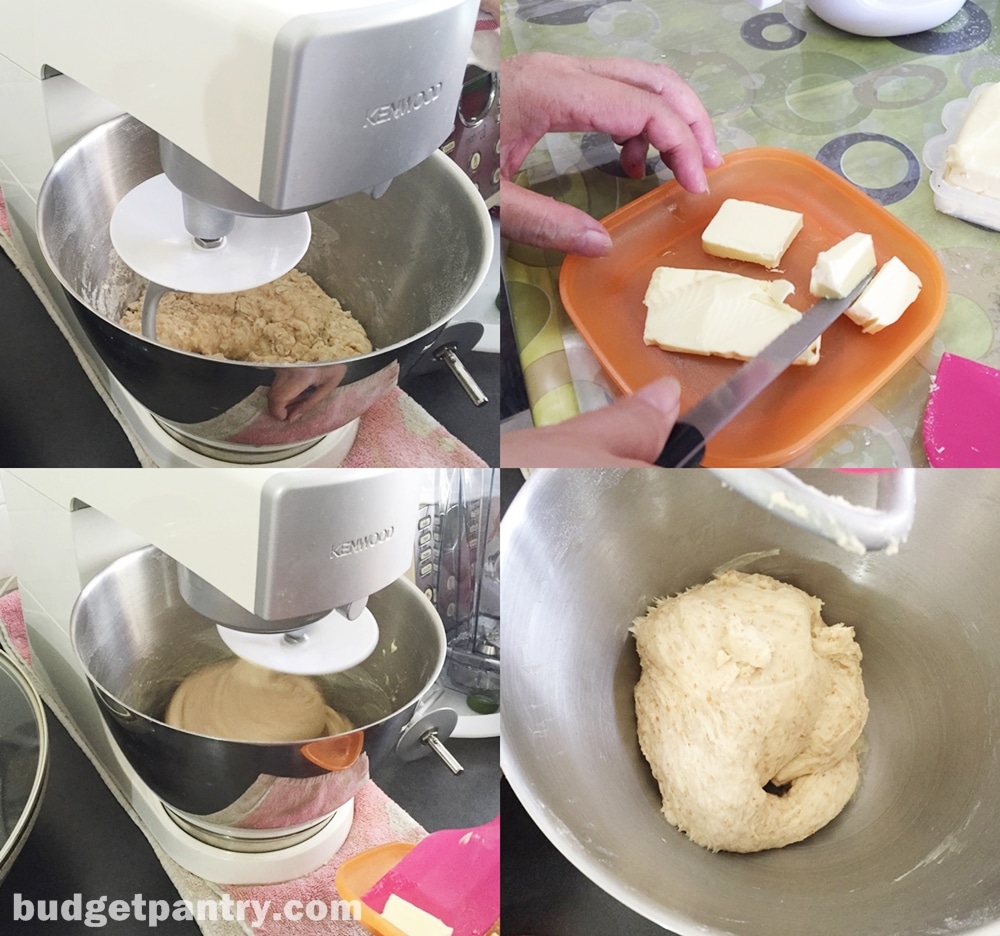 Remove from mixing bowl. Knead lightly for 2-3 minutes on a floured surface to loosen, then gather into a large round ball. Brush the mixing bowl with oil. Add the dough, gently press it down, and cover with cling wrap and a damp cloth. Allow to proof for two hours till doubled in size. In the mean time, prepare your baking trays by greasing the surface lightly with a brush and then dusting with a little flour. Shake off excess.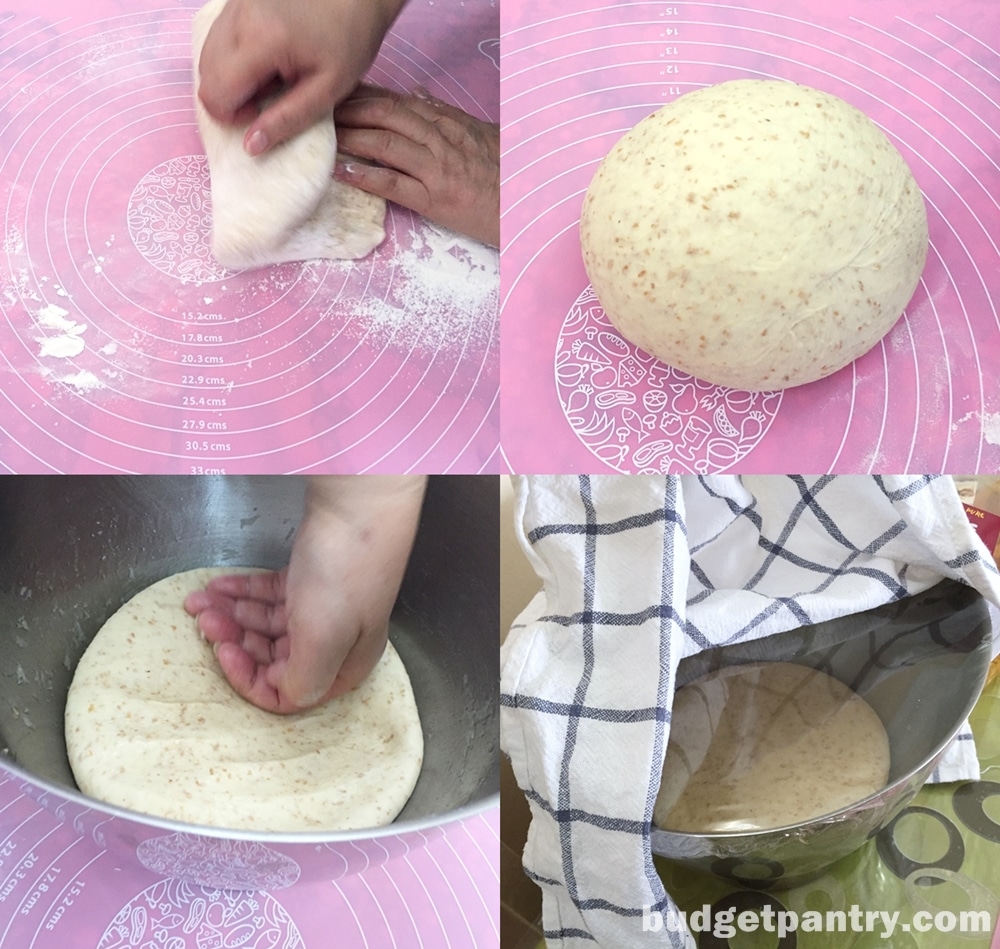 When dough has doubled, punch down the centre and roll into two long portions.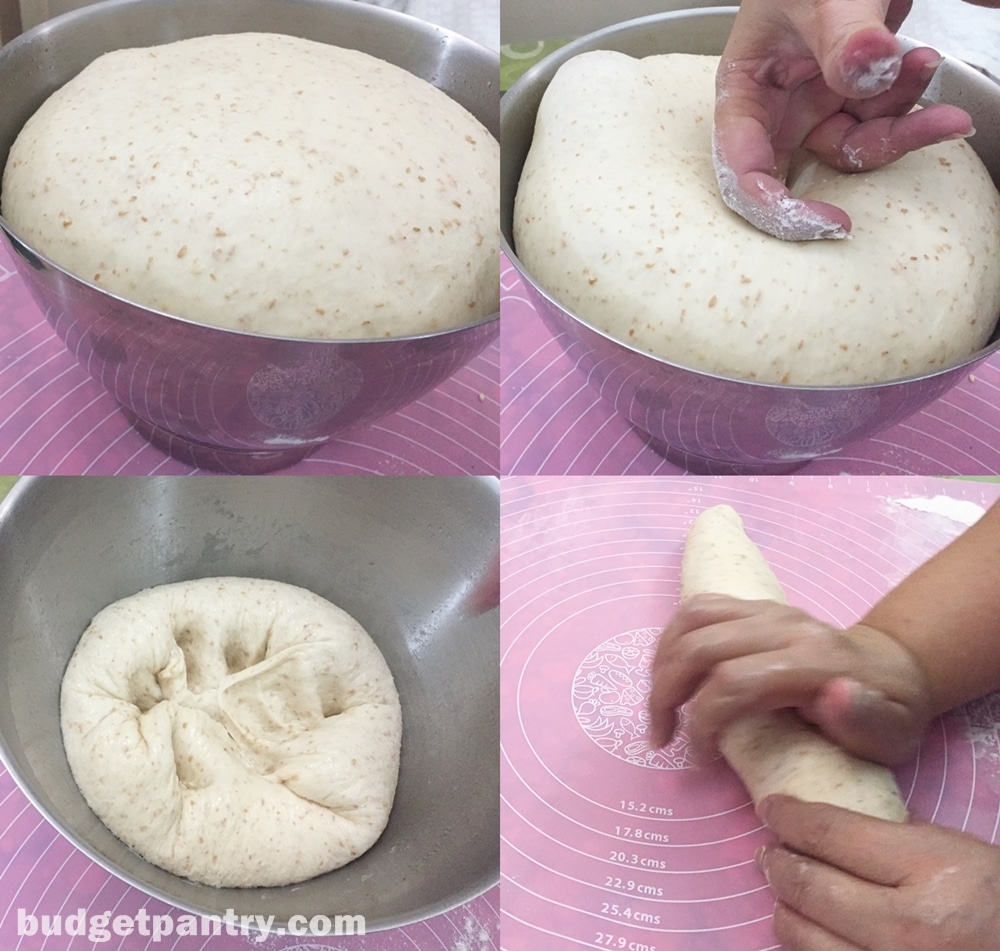 Cut and weigh into 40g-45g rolls. Dip and roll into oats (if using), followed by cornmeal. Arrange on baking trays and allow to rest for 30 minutes. Remember to leave some gap in between for further rising. Preheat your oven to 180C.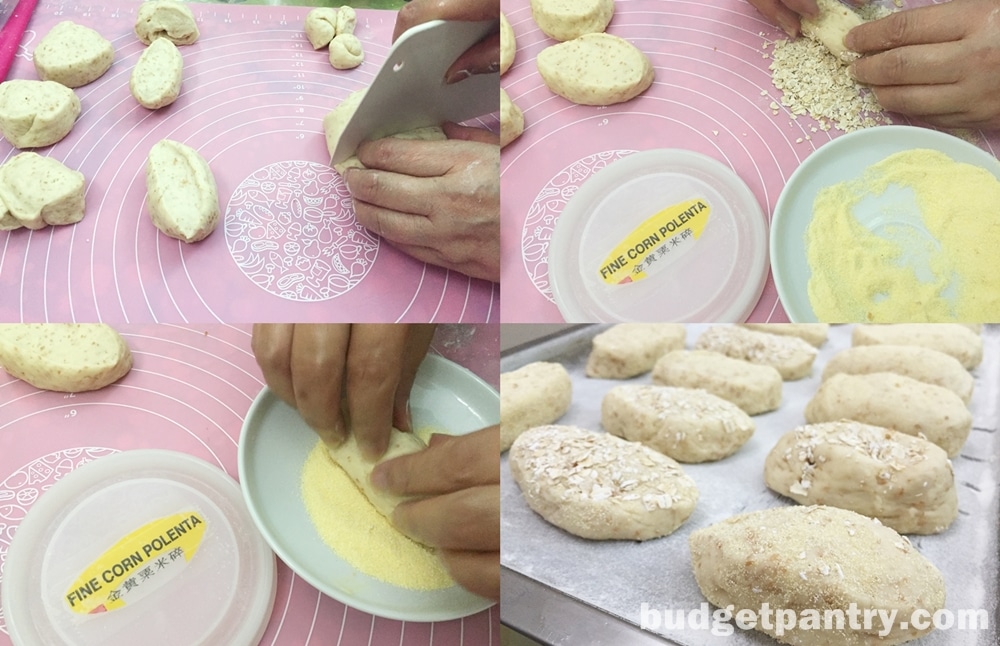 When 30 minutes are up, bake in preheated oven for 15 minutes till crispy and light brown. Enjoy with butter and a cup of coffee.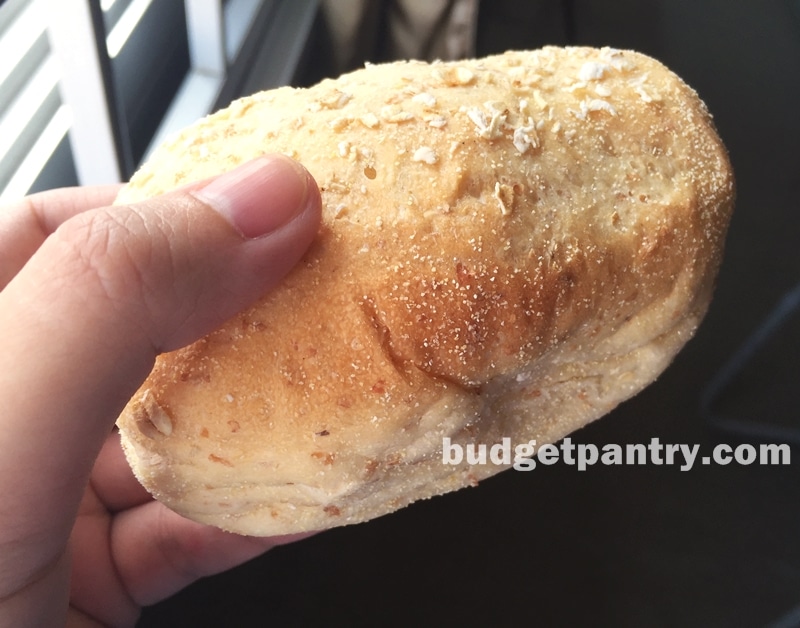 Reheating tip: Preheat oven to 180C and switch it off. Place bread rolls into oven for 5 minutes till warm and crusty.