Maygical 2016 100 days Baby Bash!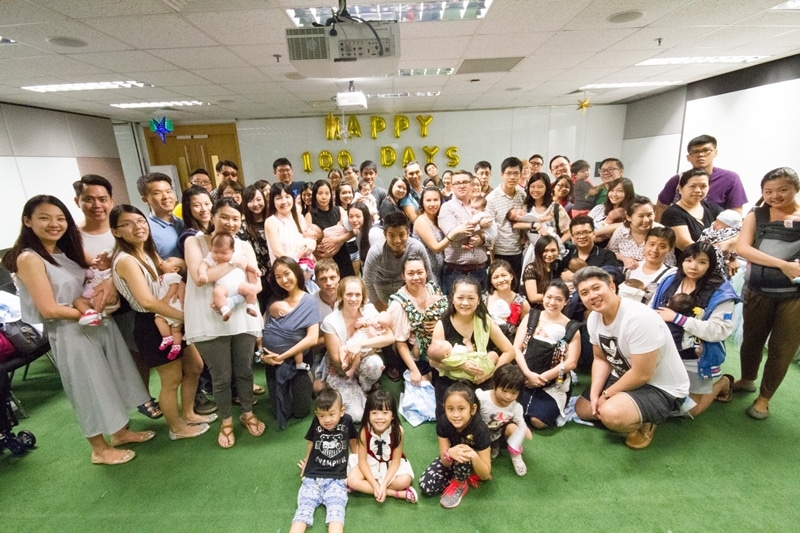 The adorable May babies celebrated their 100 days this month! I have a guest post from one of the May mummies who attended the Maygical 2016 100 days Baby Bash. Thank you to all the sponsors for the event!

By Isabelle Tan
More than 150 parents made their way to Manulife building at Bras Brasah road where our Maygical 2016 100 days Baby Bash was held. The place was teeming with excitement as parents from all zones (North, Central, East, South and West) interacted with one another as well as with some of the sponsors who made their way down on 6 August.
One of the things that struck me as a first-time mummy was that it was really well-planned and organised — the moment we reached the place, we were ushered to collect our goodie bags (worth more than $300!) and to fill up a lucky draw ticket. A movie screening area was set aside for parents with older children.. how thoughtful! A photo booth was set up by Ezane Photography pre-event. We took our first family photo before having our lunch in the next room. Thank you Mannapot Catering for filling our tummies!
Making our way to lunch, we were greeted by representatives from Young Living, who showed us how essential oils could help build up our baby's immunity system and how we could incorporate these essential oils into our own daily living. Didn't know that essential oils come with so many health benefits, and they smelled really lovely too!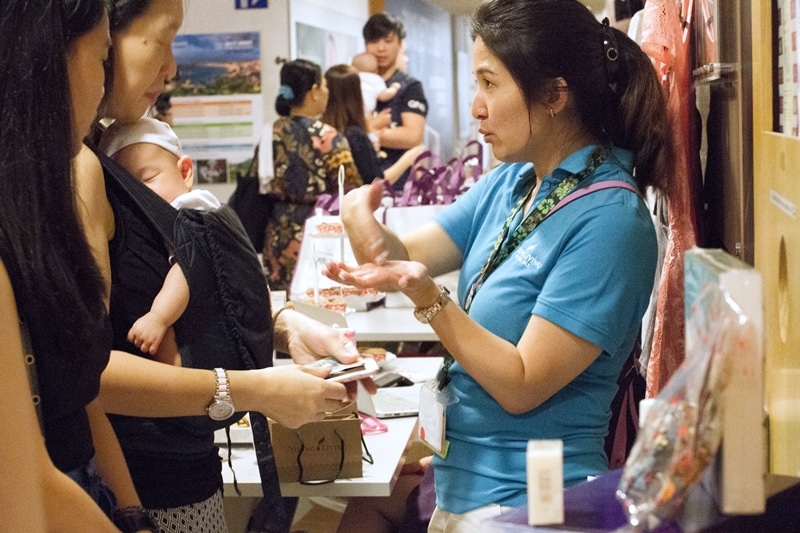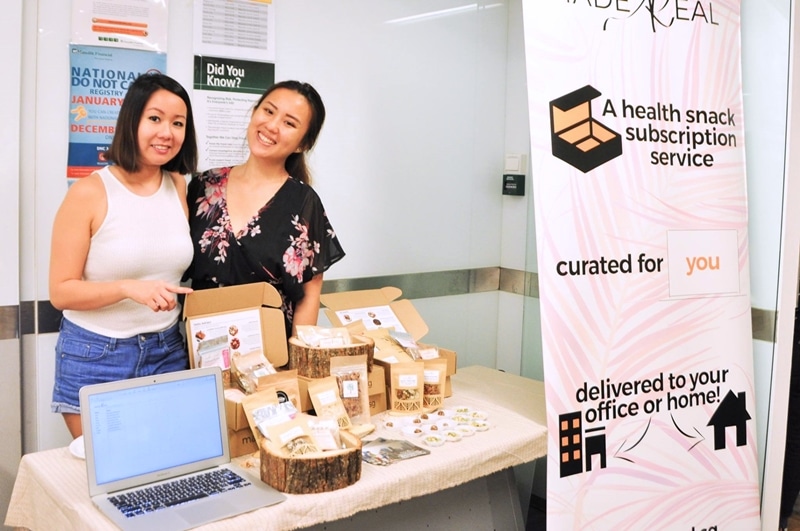 Speaking of scents, we couldn't resist but help ourselves to the wonderful bakes by Singapore Lactation Bakes (SLB) which had such nicely presented mini-muffins and cookies for sampling. Founder of SLB, Joanna Goy, was also sharing with us mummies, both during her presentation and at her booth, on strategies to boost milk supply. Apparently, some mommies had more milk after sampling her cookies (made from organic products) and I must say those lactation cookies do taste very good. We also received samples of Mama Tea, a nursing tea from Taiwan which is said to be milk boosters too. The tea was highly raved about by the mummies who tried it.
The event promptly started at 12.45pm with a talk by theAsianparent. Parents flocked to the sharing session, eager to take in the advice from experts like lactation consultant, Sister Kang from Mount Alvernia Hospital, who addressed many queries on breastfeeding.
Joanna from SLB shared about lactation cookies and her breastfeeding journey with her two children. My husband was intrigued by the sharing session by International Association of Infant Massage (IAIM) which covered baby massage and how we can communicate our love for our baby via baby massage. His takeaway for the session? A song on finger massage which made me smile.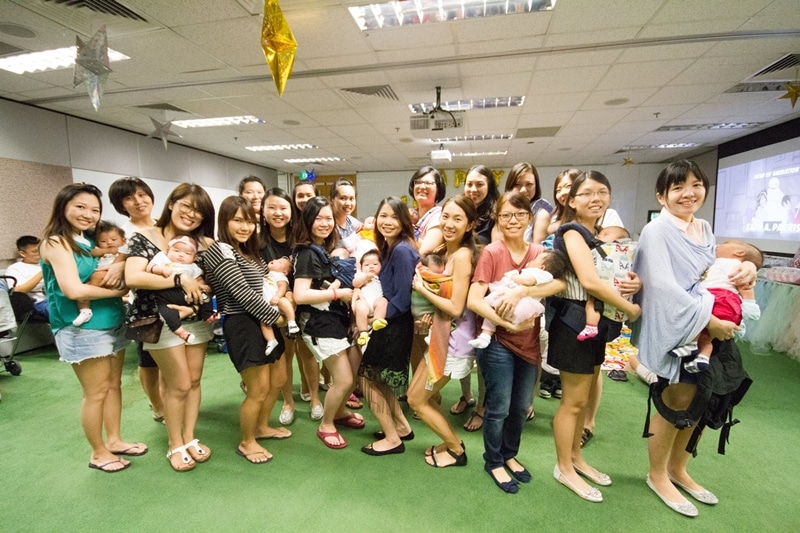 The main highlight of the event was our photo-taking session where our babies, clad in customised rompers by Toddley Thoughts, laid on playmats sponsored by Puku. The little ones were so adorable that excited parents, us included, rushed to snap pictures of them. They looked so cute in their "uniforms" and I guess that was why the official photographer had to get us to contain our over-zealousness so that we could have proper "official" shots taken of them. Caution: Babies galore!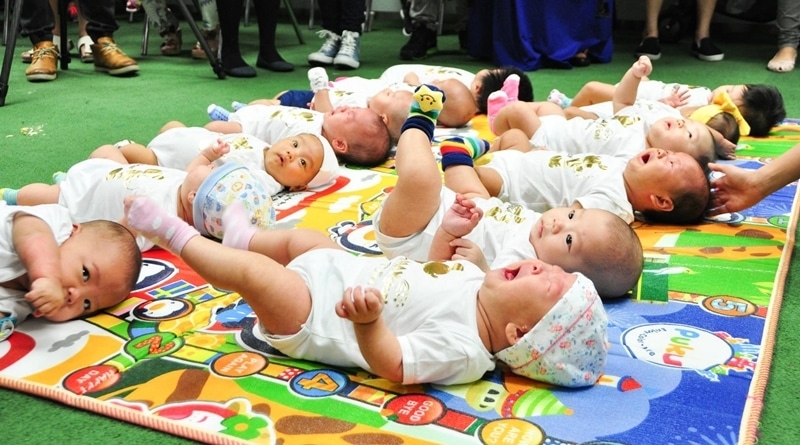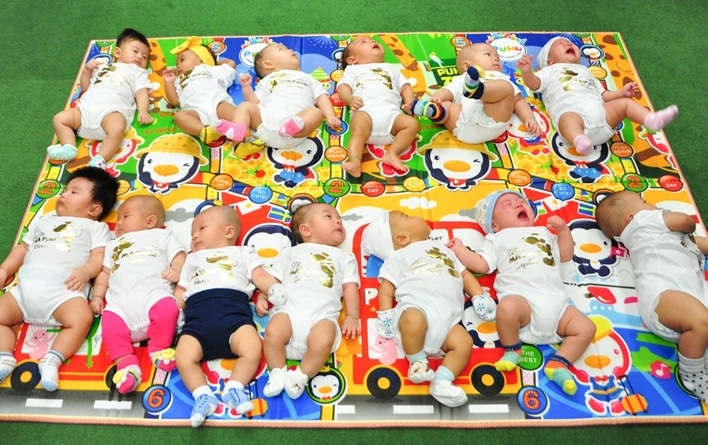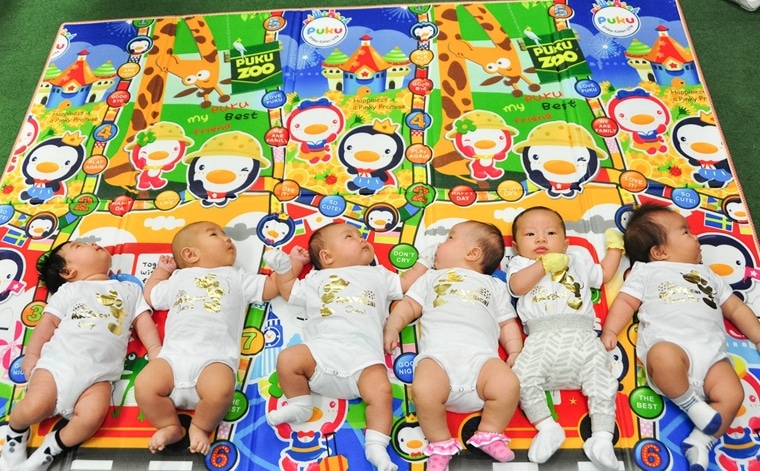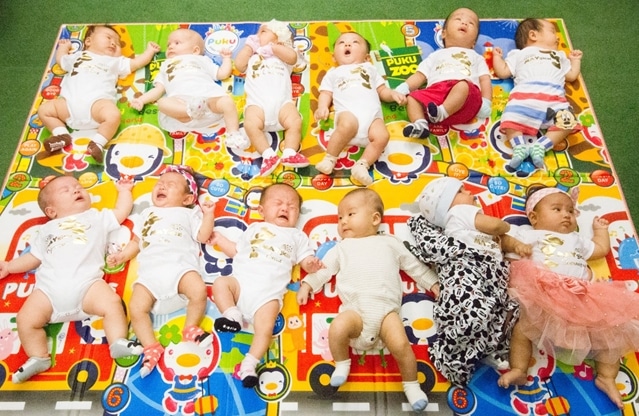 The event went by in a whirl and we ended the baby bash with the lucky draw! I was one lucky mama and I walked away with a BeBeSup hamper. Other lucky mamas won prizes from other sponsors. Our sponsors were just super — every mummy who stayed till the end of the event went home with something!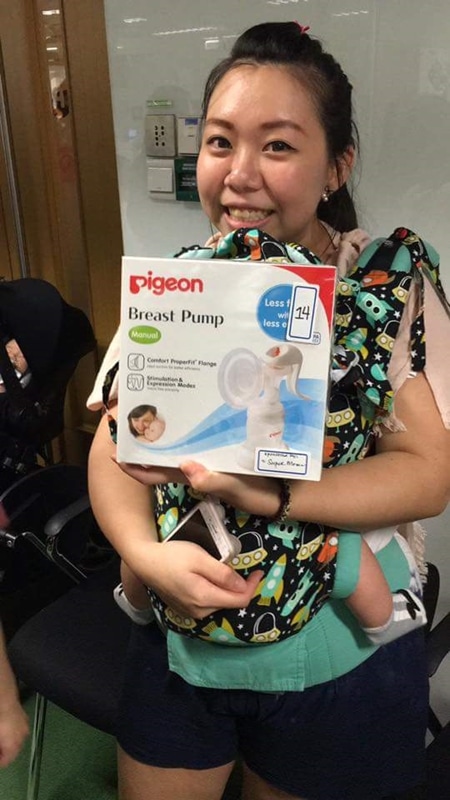 The event officially ended at 5pm with smiling parents and exhausted committee members (yep I am one of them).
In order not to miss any sponsors (for both the goodie bag and prizes), I shall list them here in no order of merit. On behalf of participants of Maygical 100day bash, we would like to thank:
Manulife Singapore — Blue Sky Impact, Sister Kang, IAIM Singapore, Toddley Thoughts, ParentTown, BeyondPictures Singapore, Ezane Photography, Baby Sensory Singapore, Mustela Singapore, Tommee Tippee Singapore, Bebesup Singapore, Young Living Singapore, MiGung 365º Singapore, GoFresh, GOO.N Singapore, Puku Singapore, Singapore Lactation Bakes, Bio-home Malaysia, TheAsianParent, BABYLOVE Breastmilk Jewellery Keepsake, Pupsik Studio, SuperMom Baby Fair 2016 – Biggest Grandest Fair of the Year, Giftatot Made Real, Lillebaby Singapore, Ashlié Label, Bellamy's Organic Singapore, Little Bubbs, Four Cow Farm Singapore – 100% Natural Baby Skincare, Gymboree Play & Music Singapore, Philips Avent, Huggies, Pixel Party, Pigeon Singapore, Kindermusik With Love studios Pte. Ltd., Bud Cosmetics Sucre Délices, 10 10 Mother & Child Singapore, HOMESOY PoliMedica, Mary Had A Little Lamb SG, Mama Tea Singapore, Giggles The Ebullient Bunch, The New Age Parents, Max Clyne At Work Photography Services, Little Splashes Swim School, Beauty.Mums & Babies, TruLife MAM, Singapore Kokadi Singapore, Naturel Pororo Park Singapore, Petite Romance + Pearly Sprouts, Fluff Mail, SmartParents — Parenting Made Easy, Manna Pot Catering Pte Ltd, Ana B Beads, Biconi Love, Tinkle Fobs and Bepanthen Baby.
————————-
Note: Thank you to Mummy Isabelle Tan for contributing this post!