The Fedora L3 Stroller: Foldable, Compact, Stylish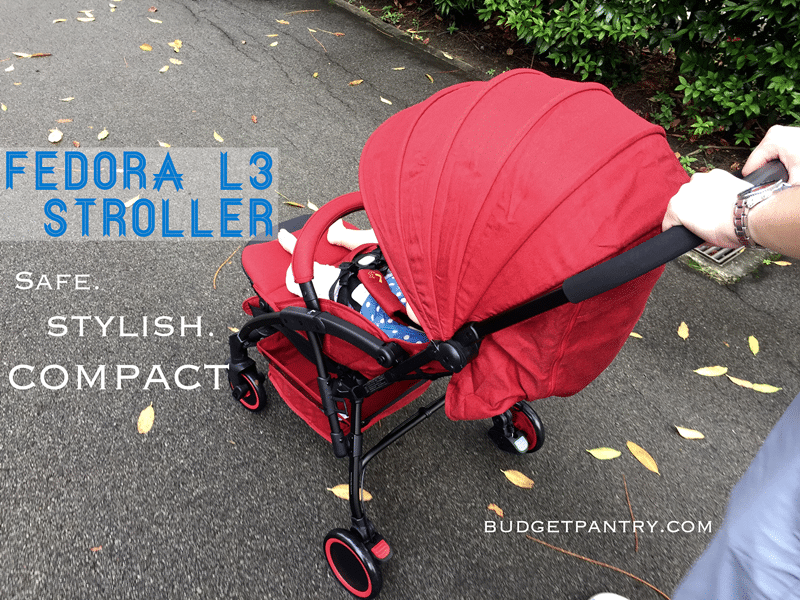 I've been looking for a compact stroller for cbb in anticipation of the day she outgrows her current infant pram. At the rate she's growing, it's no surprise that this day will come very soon. I do active babywearing but when going out as a family, we use our infant carseat-stroller more, with the carrier packed in my diaper bag AT ALL TIMES, in case she has a sudden meltdown. I've recently been sent the Fedora L3 stroller and we took it out for a spin over the weekend. Here's what we liked about it.

One-touch folding to a compact size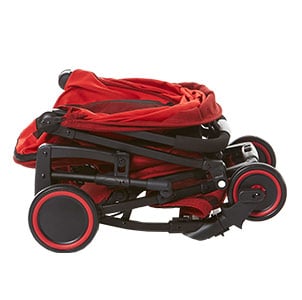 What I like most about the Fedora L3 is its size. With the crazy amount of things I have to bring around when travelling with cbb, a small and manageable stroller is what I need. The folded dimensions are: 666mm (H) X 273mm (D) X 560mm (W). Scroll down to the end of this post to watch the video of how easy it is to open and close.
It can be easily hand-carried or slung on your shoulder


The included shoulder straps makes it possible for me to sling the L3 easily on my shoulder, freeing my hands up for other things. Jason prefers to hand carry it and he says it feels like carrying his work bag.
It is lightweight but not flimsy


At just 5.9kg, the Fedora L3 is one of the lighter strollers in the market. The grip of its wheels performs better than the other lightweight strollers I have tested at baby fairs. Maybe because I am used to the sturdy structure of my current 7+kg carseat-infant-pram-in-one, the overall handling of the L3 takes some getting used to.
5-point harness safety belt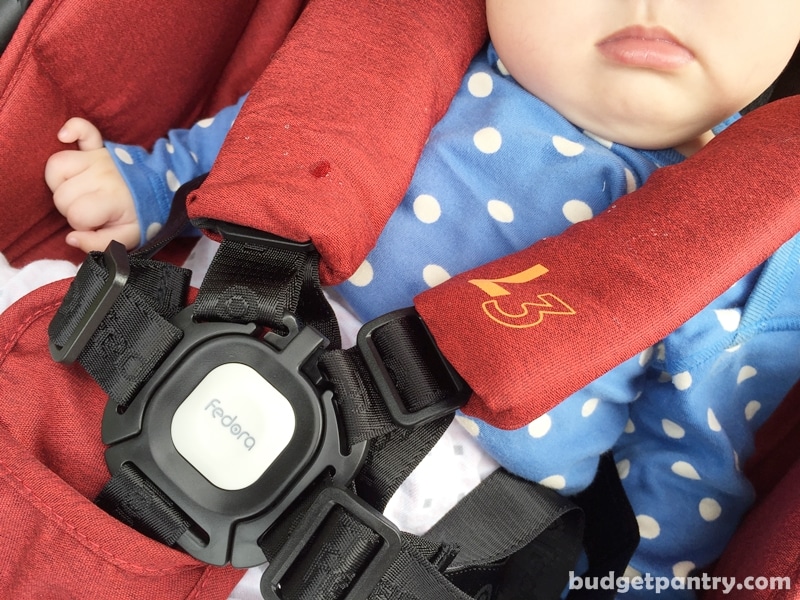 Babies 6-months onwards love to be forward facing cos they wanna see the world but I am a bit paranoid when I can't see what she's up to. With the 5-point harness safety belt, I can be sure that she's properly and safely buckled up even when she's not in my face.
Reclinable seat and foot-angle adjustment for better posture



The seat angle can be adjusted for when cbb has fallen asleep, and the foot rest can also be angled to coincide with her posture as she grows.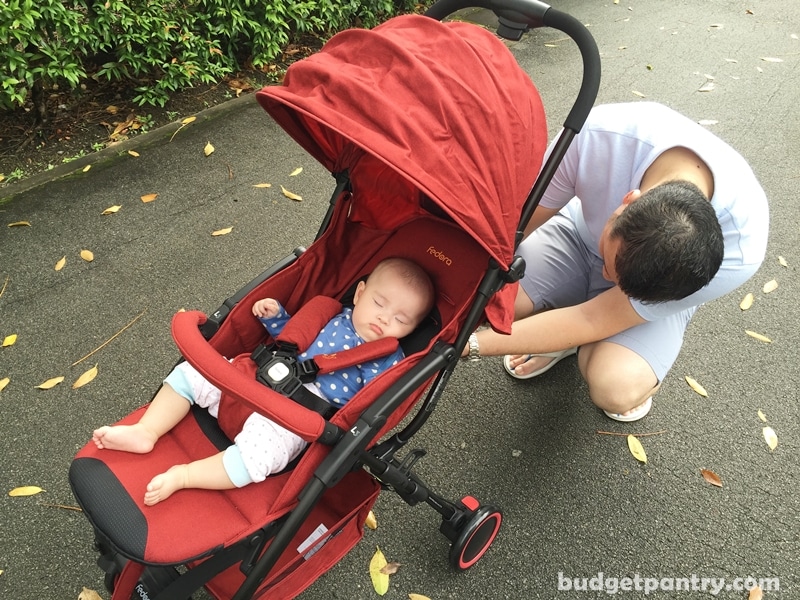 Ya errrrr those are supposed to be long pj pants.. which look sar-suku on her.. sorry baby! Mummy will buy new ones!>
Suitable for newborns to 48 months
With the amount of money we have to spend on a baby, investing in something that grows with her is really important. The Fedora L3 can be used from newborn (with infant insert) to toddler, making it an extremely value-for-money essential.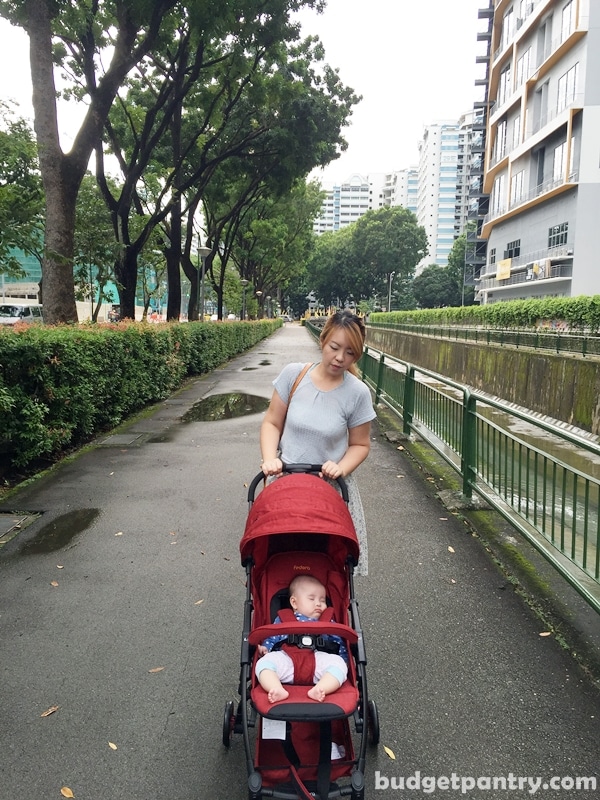 Cbb on the way to school! Yes she fell asleep…..
Overall
The L3 scores on many aspects which are important to me: size, safety and aesthetics. It is light enough to be brought around and yet not flimsy. It would be really awesome if Fedora could come up with a carseat cum stroller, for even easier travelling in cabs and Uber when I go out alone!
Watch the introductory video of the Fedora L3 here:
Available on My Miracle Baby, the Fedora L3 comes in three colours: red, blue and royal purple. Go on over to their website to know more.
————————
Disclaimer: I received a Fedora L3 stroller for review purposes and received no monetary payment for this review. All opinions and comments on my blog are my own unless you bribe me with a lot of money, cash only. But until now I haven't accepted any bribes yet which is worth trading my 良心 for to say something is good when it sucks. Unless you really got a lot of cash to spare, like A LOT, 收买我吧.