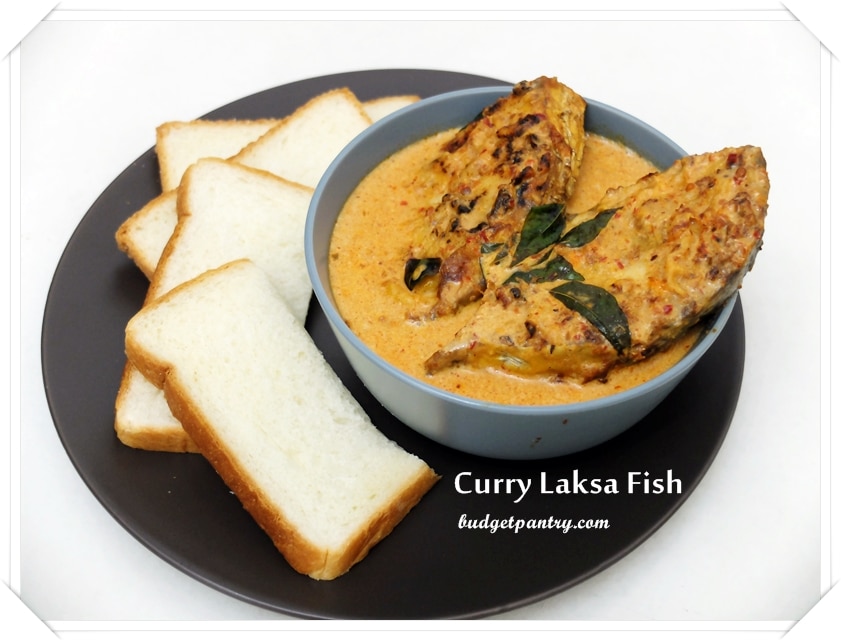 A lot of times when I cook fish, especially frozen batang/ kite fish, I get put off by the stinky odour. The odour doesn't mean that the fish has gone bad though. Find out how to get rid of it in this post.
The other night, I was feeling quite bad for not cooking for the longest time. I don't like to come up with new dishes for dinner because the lighting is bad and the pictures usually turn out crap. And so when I do fix dinner, I don't take photos.. not as often as before. How did I do it?
I was talking to a friend the other day about working mums. I am lucky that 1) I'm not a mum and 2) I get off work at 5pm and reach home by 6. And even so, I sometimes (most times these days) just want to spend all the time I have listening to all the music I can listen to, or read all the books that I haven't read. And even before doing these two things, the time on the clock reads 11pm. Where did the time go? So, I really applaud working mums who really have a 24/7 job. When and if I become a mum, what's gonna happen to my me-time? It's not even enough now. I'm not sure I can handle it.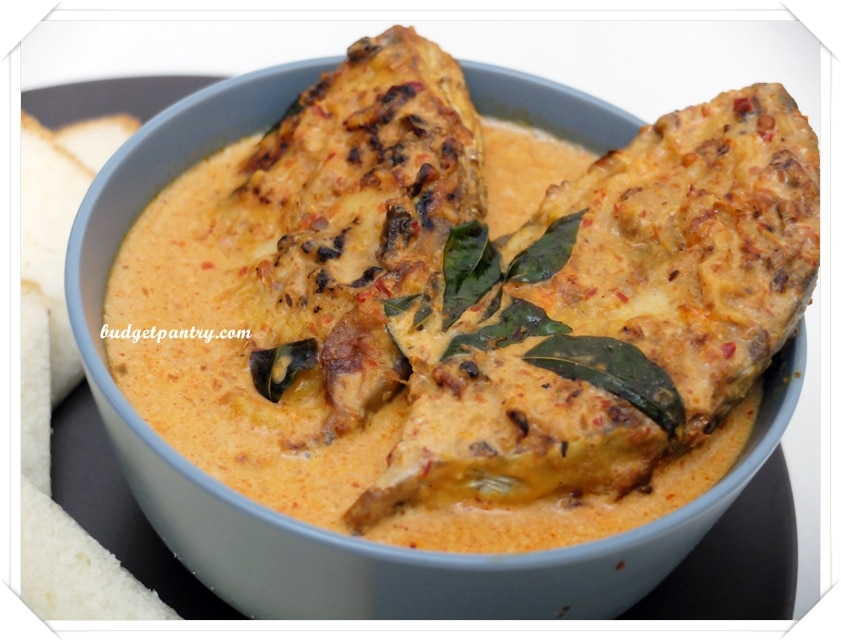 And you know, lazy working girls fix lazy dinners. I wanted to use up the frozen fish in my fridge so I can restock with new stuff to cook, so I placed four pieces of batang fish in a large bowl of milk and left it to defrost in the fridge. The idea was also to use up the curry paste, laksa paste, and coconut milk that Ayam Brand generously sent over. Honestly, I had no idea how I wanted to cook the fish, but I opened my treasure box of sponsored sauces and got inspired when I saw laksa paste + coconut milk. Ok! Laksa fish it's gonna be!
I'm gonna cook this weekend so look out for new recipes coming your way! In other news, I foresee busy weeks ahead, with lots of writing + proposals (for work), recipe challenges + advertorials (for the blog) and accommodation booking + itinerary research (for Spain!!!!) coming up. I'll be in Barcelona, Seville, Cordoba and Madrid from mid November for about two weeks. I cannot wait! Let me know if there are must-eat places? I promise to eat your share!
Curry Laksa Fish
Serves: 4
Total cost per serving: $2.38
What I used:
4 pieces batang fish, prepared in a milk bath as in this link
2 teaspoons minced garlic
A bunch of curry leaves
1 medium onion, sliced thinly
1 medium tomato, sliced into wedges
Chopped chilli padi (optional)
1 tablespoon olive oil
Cornflour for dusting
1 bottle Ayam Brand Laksa paste 185g
1 box Ayam Brand coconut milk
180ml water
Steps:
1. Prepare the fish: Remove fish from milk bath, rinse, pat dry. Salt it front and back and place it on a steamer/ wire rack for 10 minutes to force out the water. Rinse it again, pat dry and this time, dust with corn flour both sides. Shake off excess. Spray or brush on a thin layer of cooking oil. Airfry in a preheated airfryer at 180C for 12 minutes. I used the grill pan.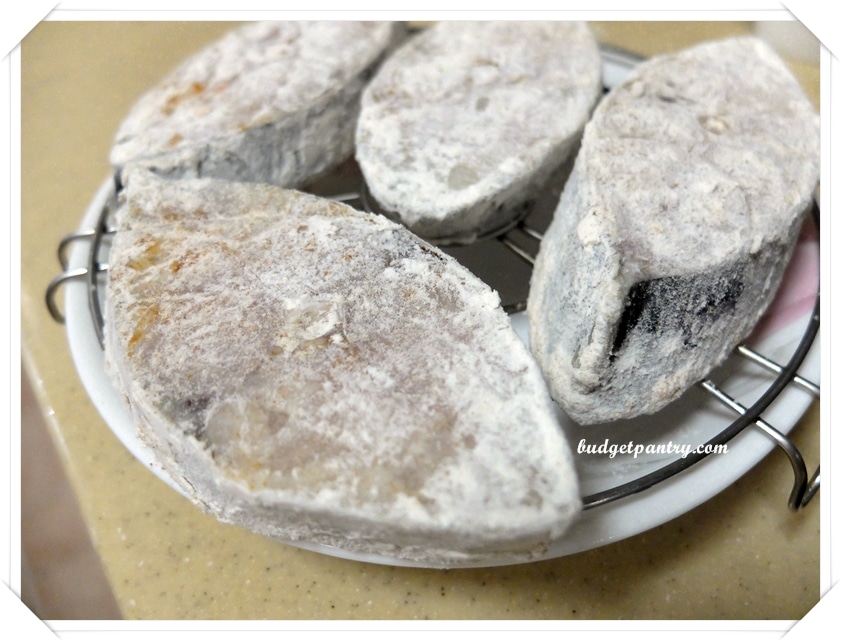 2. Prepare the sauce: In a frying pan or wok, heat up the oil and add the onions. Fry for a few minutes til fragrant then add garlic and curry leaves and chilli padi (if using).
3. Empty the bottle of laksa paste and fry for 2 minutes.
4. Add tomato, water and coconut milk. Mix well. Add the airfried fish, cover and simmer over low heat for 10 minutes, til sauce is slightly thickened.
5. Serve with bread or rice.
How much I spent:
$5.70 for batang fish
$0.20 for red onion
$0.20 for tomato
$2.50 for laksa paste
$0.95 for coconut milk
Everything else from my pantry