Happy Deepavali!
On Monday, I decided that I cannot be lazy anymore and must start trying out new dishes again. With the Deepavali holiday coming up, must cook an Indian dish, right? I asked my colleague Shefali if she has a good recipe to recommend and she immediately said, "Butter paneer." I swear I have never heard of this in my life (and even asked her to spell it wtf) but the pictures I googled looked amazing and seemed like what Jason likes to eat. I was game!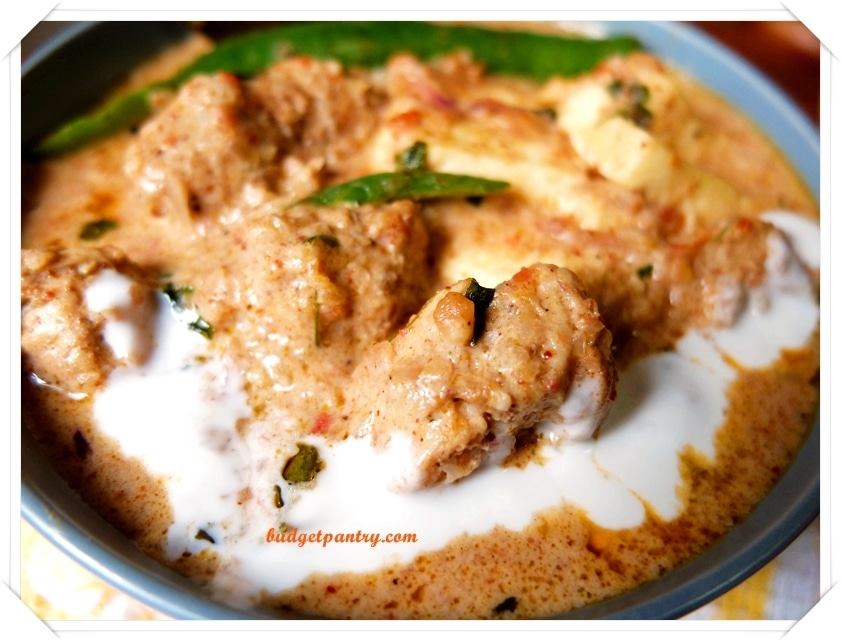 I don't usually eat Indian food because there's almost always a lot of carbs and gravy involved. BUT I love most of them, except dhal curry which is mushed up beans, peas or lentils in curry. How like that? So much carbs. And must eat them with rice. Beans with rice. Best combination for my diet. But I love keema (spice minced meat with peas), butter chicken, biryani (can't eat dhal but can eat biryani, yeah right) and whatever Diana cooks!
When shopping for ingredients for this dish, I went to Sri Murugan Trading just opposite my place. They have five stores in Bukit Batok alone! I was quite confident of getting paneer (fresh cottage cheese) which is sold in a package and placed around the dairy products, but where was I to find kasuri methi (dried fenugreek leaves)? Are they sold in bottles like McCormick, in little herb packages, loose, or what? I had no idea. I also had to get garam masala, a blend of spices including turmeric, cinnamon, black and white peppercorns, cumin and so on.
Luckily, when you're an alien in an Indian store, the store owners pay special attention to you, in a good way. In two minutes, I had everything I need- all I had to do was ask. The kasuri methi is sold in packet form, like potato chip packet:
My version isn't as bright and orangey as what I googled on the net. I kinda knew when I saw how pale my fresh tomato puree turned out, and I didn't have chili powder so I substituted it with paprika. NOT the same. Diana's mom said I could have added too much milk which would have diluted the colour. Diana said she always mixes chili powder with the blended tomatoes. Ok, that's what I'll try next time!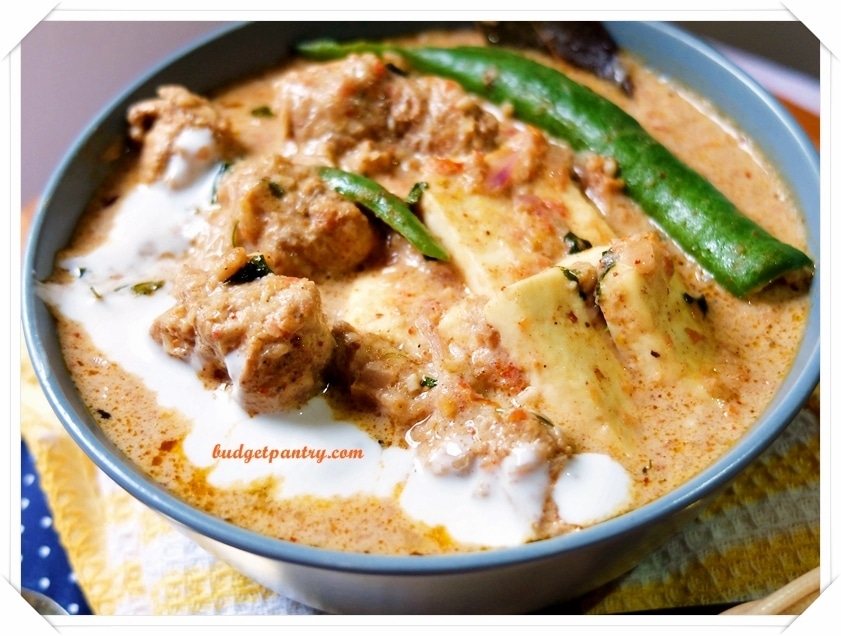 I added cubed chicken to the butter paneer because I'm not a cheese fan, and served the dish with ready-made chapati. Jason mopped up everything! Now I'm gonna have to think of more Indian dishes to use up that packet of kasuri methi and garam masala.. please send some ideas my way!
Chicken Butter Paneer
Serves: 4
Total cost per serving: $2.96
What I used:
For the chicken
5 strips chicken fillet, cut into bite size
1 tbsp garlic paste
1 tsp ginger paste
1 tsp garam masala
For the gravy
200g paneer, cubed
2 tbsp butter
2 tbsp olive oil
1 bayleaf
1 tbsp ginger paste
1 tbsp garlic paste
4 tbsp onions, chopped finely
6 small red and ripe tomatoes or 4 medium, pureed and drained
2 tbsp cashew nut paste (blend 40g raw or roasted nuts in the blender with 2 tablespoons water)
1 teaspoon chili powder
2 green chilies, slit lengthwise and deseeded
Half cup milk
Half cup water
1 tsp salt
1 tbsp kasuri methi (dried fenugreek leaves)
1 tbsp garam masala
2 tablespoons cooking cream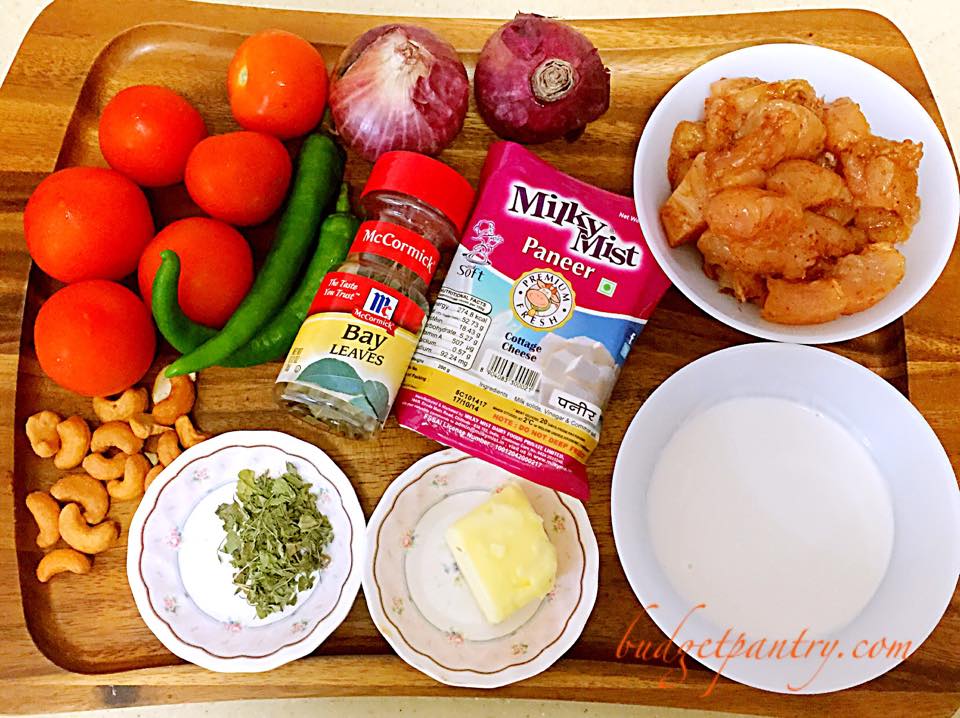 Steps:
1. Marinate the chicken with garlic paste, ginger paste and garam masala for at least half an hour.
2. In a large pan, heat up the olive oil and butter. Add bayleaf and cook for 1 minute.
3. Add the chicken and do a quick stir fry til 80% cooked. Remove and set aside.
4. Add the garlic paste, ginger paste and onion. Cook for 2-3 minutes til fragrant then add the tomato puree and chili powder. Mix well and cook for 3 minutes.
5. Add the cashew paste and green chilies. Cook everything on low flame for 10 minutes, then add milk, water and salt. Stir to combine, then let the curry simmer til thickened.
6. Add the paneer, kasuri methi, garam masala, then return the chicken to the pan. Cook for 5 minutes, stir in the cooking cream and off the flame.
7. Serve with prata or chapati.
How much I spent:
$1.50 for chicken fillets (I got about 20 fillets for $5.90)
$4.50 for paneer
$1.20 for tomatoes
$0.50 for onions
$0.20 for green chilies
$2.20 for kasuri methi which you can use forever
$2 for garam masala which you can use forever too
$1.25 for cashew nuts
Everything else from my pantry