KidSave + Squirrel Treehouse — Invest for and with your kids & teach them about money in a fun way
Building a financially secure future for our children is a marathon, not a sprint. As parents, it is our most important financial responsibility after our own retirement planning. The aim is to avoid being a financial burden on our children. But even better to help our children develop responsible financial habits to secure their own future as early as possible.
There are many good wealth-building lessons. But the common learning point is to start early. So why not start early and involve our kids in preparing for their own future? While children don't have any income, they can be taught life-long lessons about saving early and reducing unnecessary spending, for example on toys.
As parents, we have our many experiences of our children asking for new toys, and more toys. Yet, by sharing with our children the concept of money – and the differences between spending, saving and sharing, they will understand the financial trade-offs and consequences.
How can we introduce the concept of money and the trade-offs between spending, saving and sharing?
Let's start with two useful tools.
First, the lesson content that explains money in an interesting yet simple way for kids to understand and recall.
Second, the platform where children put what they learn into practice. Many children can do this via bank savings. Given that our kids grow in a globalised world, why not an investment account to teach them about investing for the future?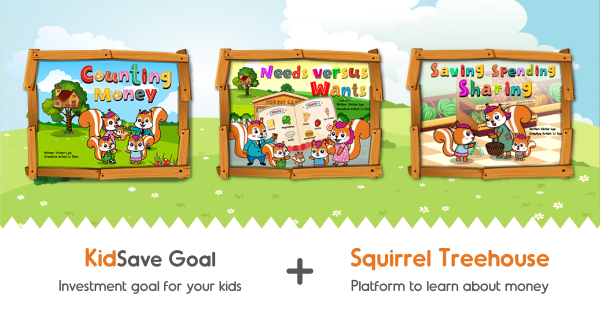 I'd like to introduce two interesting lesson content and platform tools, namely the KidSave global investment account and Squirrel Treehouse. Both are innovative services offered by SquirrelSave, a global AI-driven investment service.
What is SquirrelSave
SquirrelSave is a fully AI-driven digital investment manager regulated by the Monetary Authority of Singapore. As part of SquirrelSave's continuing innovation for positive social impact, SquirrelSave launched its "Squirrel Treehouse" and "KidSave" this mid-November 2019 to facilitate parents who want to teach their children about long-term saving risks and returns.
Squirrel Treehouse, the learning platform
Squirrel Treehouse is a tool for parents to talk about money and cover financial basics such as saving, spending and sharing. There are interactive activity-based stories that allow parents to discuss financial concepts and values with their children using simple yet relatable examples.
The first instalment of Squirrel Treehouse features three themes based on the cute Acorn Squirrel Family character set — Mama, Dada, Sasa, Momo and Gigi.
Mama is the ever-sensible mother while Dada is the responsible father. The Acorn children have different money habits – Sasa is the "saver", Momo the "spender" and Gigi the "giver".
The inaugural themes in Squirrel Treehouse are:
1. Counting Money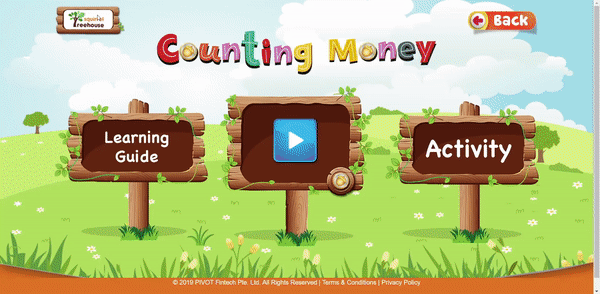 2. Needs Versus Wants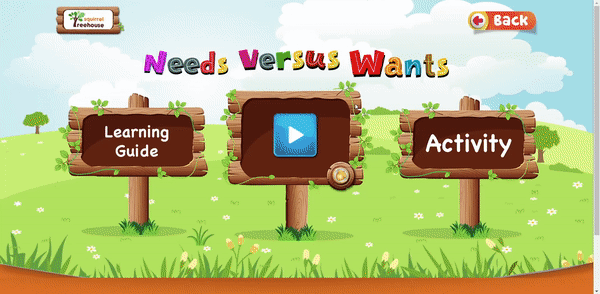 3. Saving, Spending, Sharing
Fun features include digital avatar tools for children to enjoy creative mix and match versions of each Acorn Squirrel Family characters.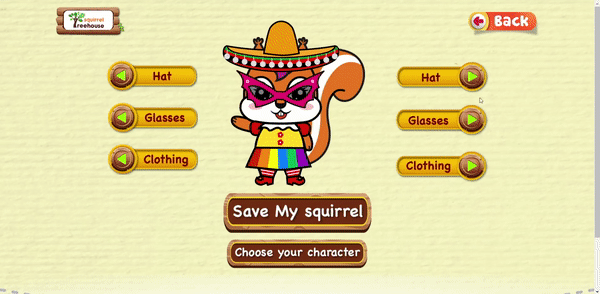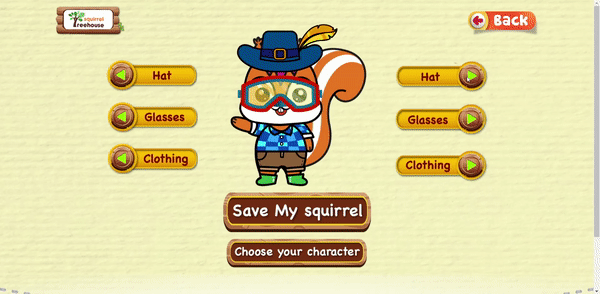 Acorn rewards are awarded via online quizzes and activities. The Acorn rewards can be redeemed for various merchandise such as lanyards, plastic Acorn coin sets and Acorn Family character stickers.
KidSave, the real-life application
With KidSave, parents can now set up an investment goal for each child below 18 years old in SquirrelSave. Parents decide the risk profile setting for the KidSave goal. Better still, engage in discussions with your child. The risk profile is important for our SquirrelSave AI algorithms to understand how much risk you or your child is willing to take for the investment portfolio.
It's crucial to know and use the right risk profile for your investment portfolio. We need to remember that high returns portfolio carries a high risk, and low returns portfolio carries a low risk. The risk here means the probability of losing when the market turns bad, and by how much. There's no right or wrong about our risk profile, it's just what we're comfortable with.
A handy tool is our innovative SquirrelSave Risk Profiler which does not use any complicated terms and technical jargon. When you play our SquirrelSave Risk Profiler game, our algorithms will assess your risk-reward behaviour based on the decisions made in a game with penalties and rewards. It will be a good way to introduce the concepts of risk and return to our children.
Why investing for your kids now?
As we all know, a longer time horizon will smooth out market volatility. Our children have a longer time horizon than us adults. Yet, few children have a diversified global investment account.
Most parents park their children's savings in traditional bank accounts — it's only giving us a meagre interest rate. Now we offer KidSave as a way to introduce our children to the globalised world of investments. The risk setting is set by you and our machine learning AI will never forget you, working 24/7 on your personal investment portfolio, whether you invest $1 or $1 million.
At SquirrelSave, we don't need any investment knowledge or any decisions. Simply set our risk profile and the AI will design and manage a personalised globally diversified investment portfolio using dynamic asset allocation and in real-time.
What's best, there's no minimum investment amount! We can get a global investment portfolio even for just one dollar! This is a good start for small investors, even for children — with our supervision and guidance, of course.
Come and discover the world of Smart Investing for Anyone, Anywhere, Anytime!
*This guest post is brought to you by SquirrelSave*