FY2016 Budget: Is the government giving us an extra $3K into the Child Development Account?
The FY2016 Budget by Finance Minister Heng Swee Keat sent many parents-to-be, me included, into a frenzy this afternoon. Excitedness quickly flooded the chat rooms and forums. We understand the extra $450 medisave claim in pre-delivery expenses (yay!), but is the government giving out an additional $3K into the baby's Child Development Account (CDA) as part of their new 'First Step' grant? Yes and no. I'll explain this. Right-click on the above image and open it in a new tab as you read on…

Babies born before 24 March 2016:
You open a CDA at the bank for your baby > you deposit $X > govt will match $X, up to $6K.
Example: I deposit $6K, I get $6K from govt because they're matching dollar-for-dollar up to $6K
Babies born on or after 24 March 2016:
You have a choice:
1. Open a CDA before 1 July 2016 > deposit $X > government will match $X, up to $6K (Same as current procedure. Total maximum govt payout: $6K)
2. Open a CDA > don't deposit any $ yet > government will grant $3K after 1 July 2016 > you deposit $X afterwards > government will match $X, up to max of $3K (Total maximum govt payout: $6K)
Example: Govt grants $3K automatically after 1 July 2016 > I deposit $3K later > govt will match my deposit of $3K

Image from Baby Bonus Scheme website
Conclusion:
The First Step grant benefits families who cannot afford to set aside as much. If you were already intending to deposit $6K for govt to match $6K, First Step will not benefit you much. Only difference is instead of depositing $6K to get $6K, you now only need to deposit $3K to get $6K. But whether you deposit $3k or $6k, the money will still end up being spent on your baby eventually. Cannot escape la.
However, if you were not intending to deposit anything into CDA, then First Step benefits you because govt is giving you $3K after 1 July 2016 without you having to come up with a single cent. In this case, do not deposit any money in the CDA until after 1 July 2016.
At the end of the day, the maximum that govt will give us is still $6K, nothing extra.
For more information:
Article on Channel News Asia: Budget 2016: More grants, new pilot to give families here a leg up (note: the way they quote 'parents will receive a total of S$9,000 in the account' is misleading. Parents will only RECEIVE $6K into the account because the $3K is our own money. So read that line with a pinch of salt)
Baby Bonus Scheme: Visit the Ministry of Social and Family Development website.
Baby news, promotions and discounts:

Click on the banner below to LIKE my Facebook page! Get updated on discounts and promotions on baby products before everyone else!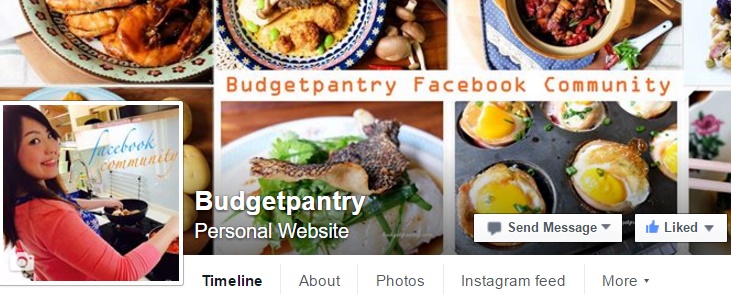 ********************************
Next:
Pregnancy: Why I'm choosing GAIA Natural Baby Organic Skincare for #ChuaBeeBee
The third trimester: Tips for changing your gynae at Week 35
How to bake your own chunky chocolate lactation cookies
Pregnancy: Week 39 – Low amniotic fluid and an eviction notice!
Previous pregnancy posts:
Pregnancy: The big reveal!
Pregnancy: The first trimester scans… I saw an empty womb on my first scan
Pregnancy: The second trimester – harmony test and gender reveal!
Pregnancy: The second trimester – 20-week anomaly scan + gestational diabetes scare
Pregnancy: The third trimester 4D scan – I saw Chua Bee Bee's cute little face!
Pregnancy: Mount Alvernia Hospital – Maternity Tour & Estimated Bill Size 2016
Pregnancy: Bellybuds! Playing music for your baby in the womb