Food Review: Aspirasi Food Stall, Seah Im Food Centre- Ayam Penyet

When I feel like a fried chicken + rice combo, I always head down to Aspirasi Food Stall at Seah Im Food Centre. The fried chicken is crispy, tasty and moist, the (chicken) rice is fluffy although a little bit oily, and the sambal chilli is absolutely to die for. It is veryy spicy, but it tastes so good, I always insist on finishing it all.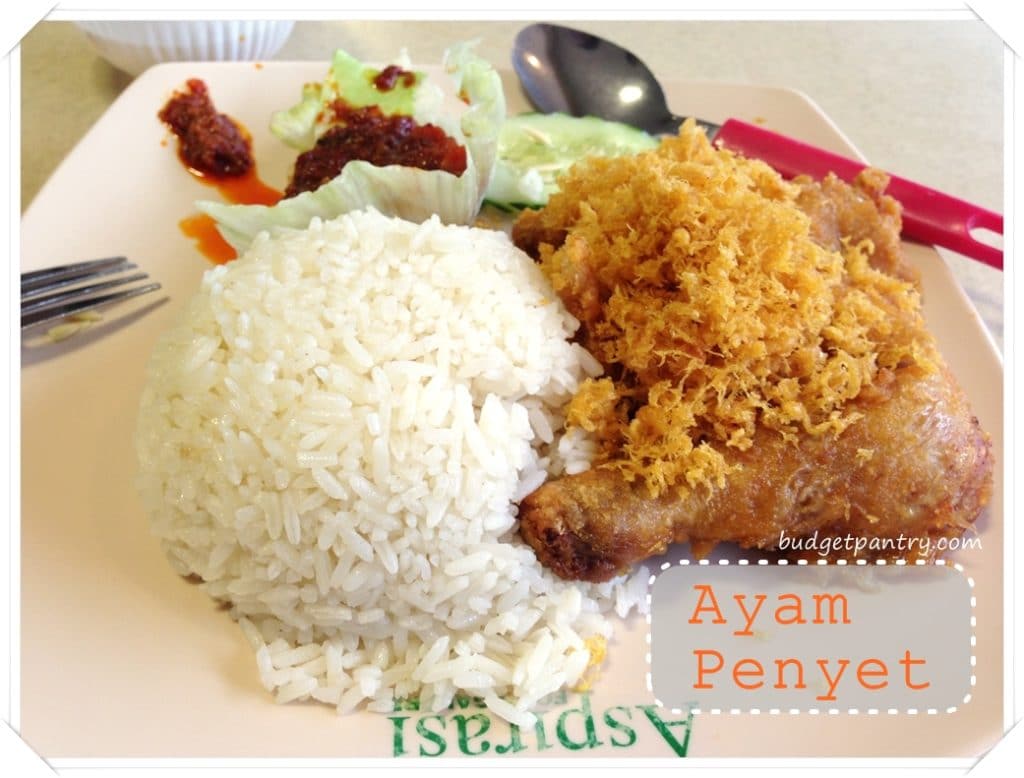 I ordered the Ayam Penyet that day and had a whole chicken thigh to myself. You help yourself to the bucket of crispy bits at the counter. The reviews of this stall are mixed and I never understood why. I don't think they are over-rated.. the Ayam Penyet I've had elsewhere are mostly overfried and pretty dry.. so to me this is simply delicious. Where else to get my super crispy fried chicken + carbs + chilli fix at $4.50?
I sometimes also go for their Fried Chicken Tomato Sambal Rice (tomato sauce + sambal fried rice) but I didn't think my tongue could take the heat that afternoon! Check out the potent sambal chilli: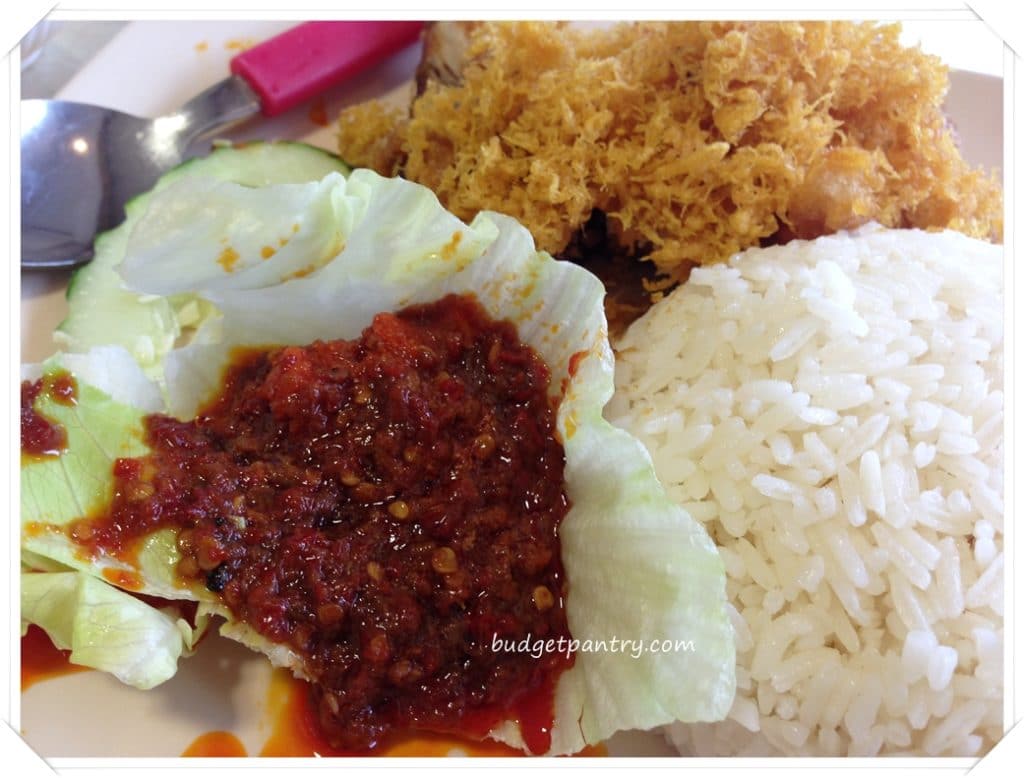 Super spicy but incredibly shiok. They owners are also behind "The Iron Plate" (western grill stall at the same food centre), and do food catering as well. Their catering packages are crazily popular, it seems (go to their Facebook page and be overwhelmed!). I didn't know until I was searching the net for more info about them. Time to pay them a visit soon!
Aspirasi Food Stall
https://www.facebook.com/aspirasifoodgalore
Seah Im Food Centre
2 Seah Im Road, #01-45
Singapore 099114