CNY Bakes: Crumbly All-Butter German Cookies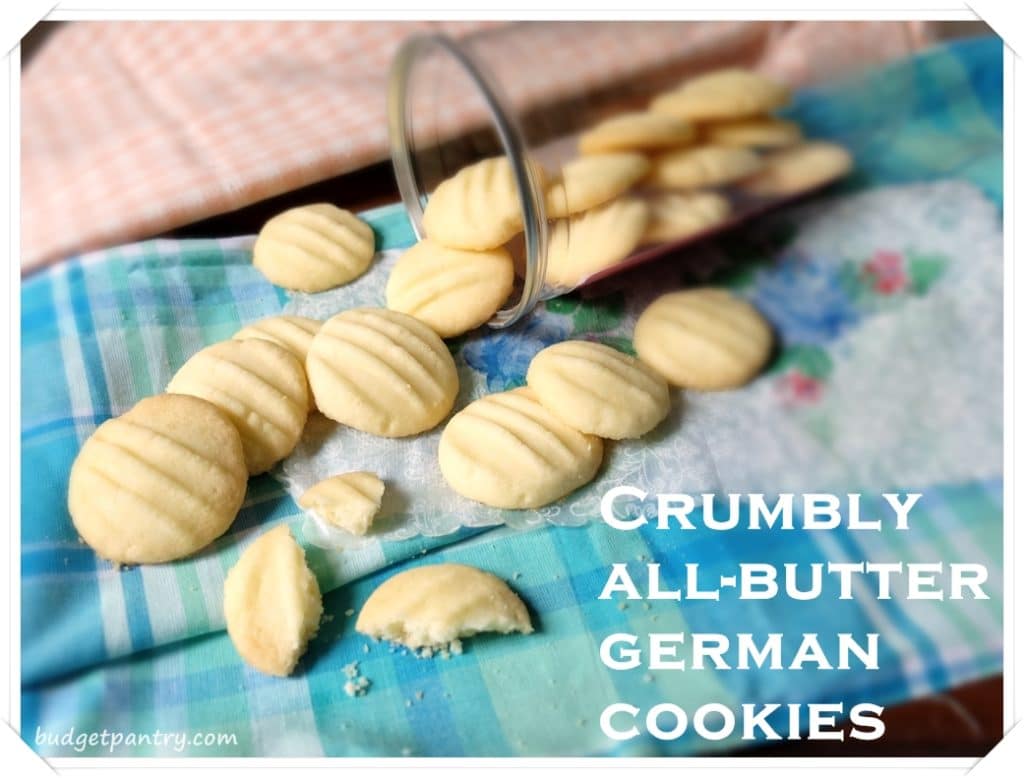 I'm actually pretty excited this Chinese New Year because my baking has been turning out exceptionally well! I loved the cornflake cookies that I did last week.. 88 loved them even more. The two large bottles were gone in a matter of days. Ah-mm managed to get her hands on a grand total of 2 pieces, Jason probably had 1 or 2, and the rest went right into 88's tummy. And after polishing off those cookies, she came to me and said she really can't eat so much cookies at a go but then asked me to bake somemore?
I have a very strange aunt.
Anyway. I decided to try and bake something new today! I've always wondered what gives a cookie its crumbly texture.. I did some quick research and read that I gotta to use potato starch and icing sugar to achieve that effect. I got a packet of Pagoda brand potato starch from NTUC at West Gate (yes, I am a "westerner") and got down to business. I used top flour for this recipe. You can use Hong Kong flour or plain flour. Remember not to over bake them. You can actually remove them from the oven before they turn brown (after about 15 minutes in a preheated 170 degree oven).
I am in love with their snowy white appearance.. these babies look absolutely, quietly beautiful. Do savour them slowly.. they deserve to be appreciated.
Crumbly All-Butter German Cookies
Makes approximately 40-45 cookies
What I used:
125g butter, left to soften at room temperature
50g icing sugar, sifted
90g top flour, sifted
100g potato starch, sifted
Raisins, cut into small pieces (optional)
Meat Floss (optional)
Desiccated coconut (optional)
Steps:
1. Preheat oven to 170 degrees celsius.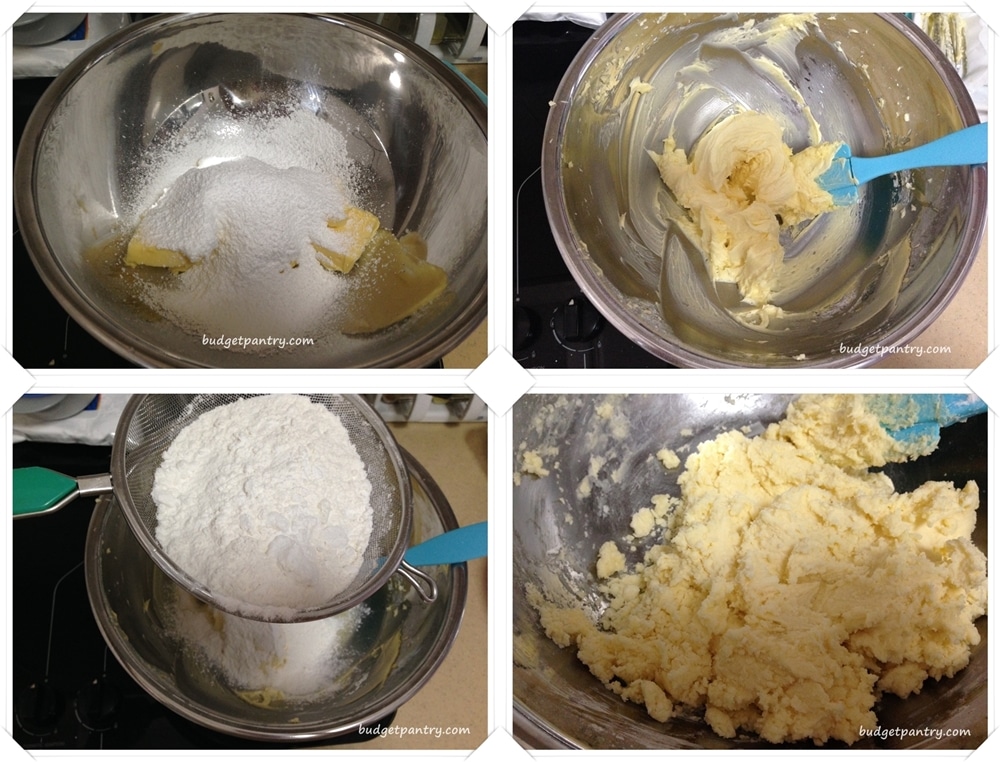 2. In a large mixing bowl, sift icing sugar over butter and beat til pale and fluffy with an electric beater, about 2 minutes.
3. Sift in top flour and potato starch. It is ok to sift both together instead of separately. Using a spatula, mix well til a soft, loose dough forms. If using raisins, coconut or meatfloss, add them in now.
4. Line your baking pan with parchment paper. Shape each portion into 1.5-2cm balls with your fingertips and space out each ball evenly on your baking pan.
5. Have a bowl of water ready. Dip your fork into the water and use it to flatten the balls slightly while creating a pattern. After each indentation, dip the fork into the bowl of water again so the dough does not stick to it.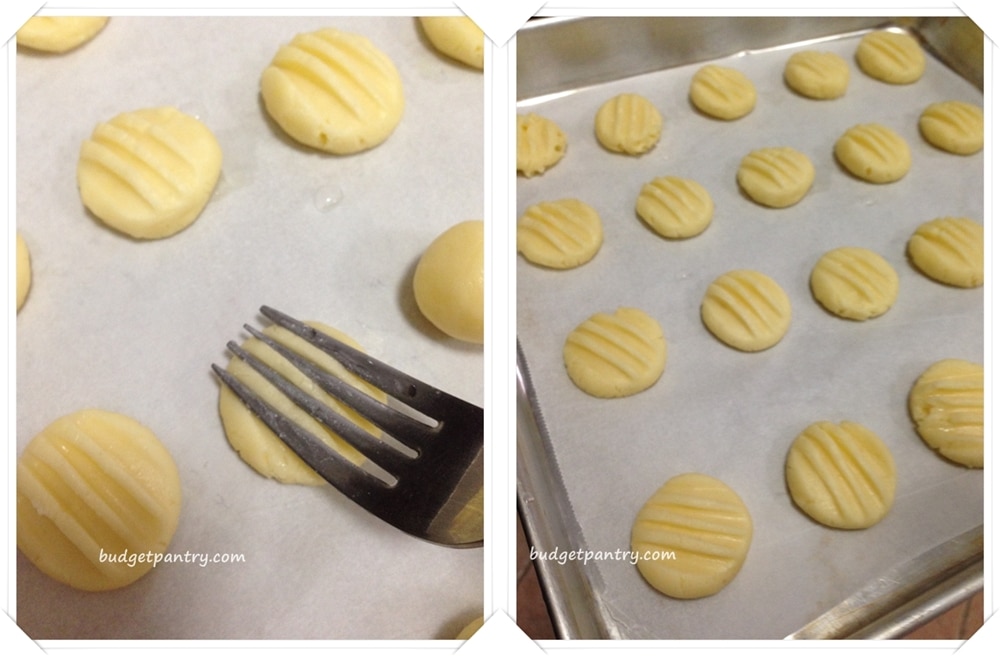 6. Bake at 170 degrees for 15 minutes. The cookies will remain snowy white in colour! Cool completely before eating. They're a mess to eat when hot and you'll think they're under-baked. I promise you they will be crunchy when cool!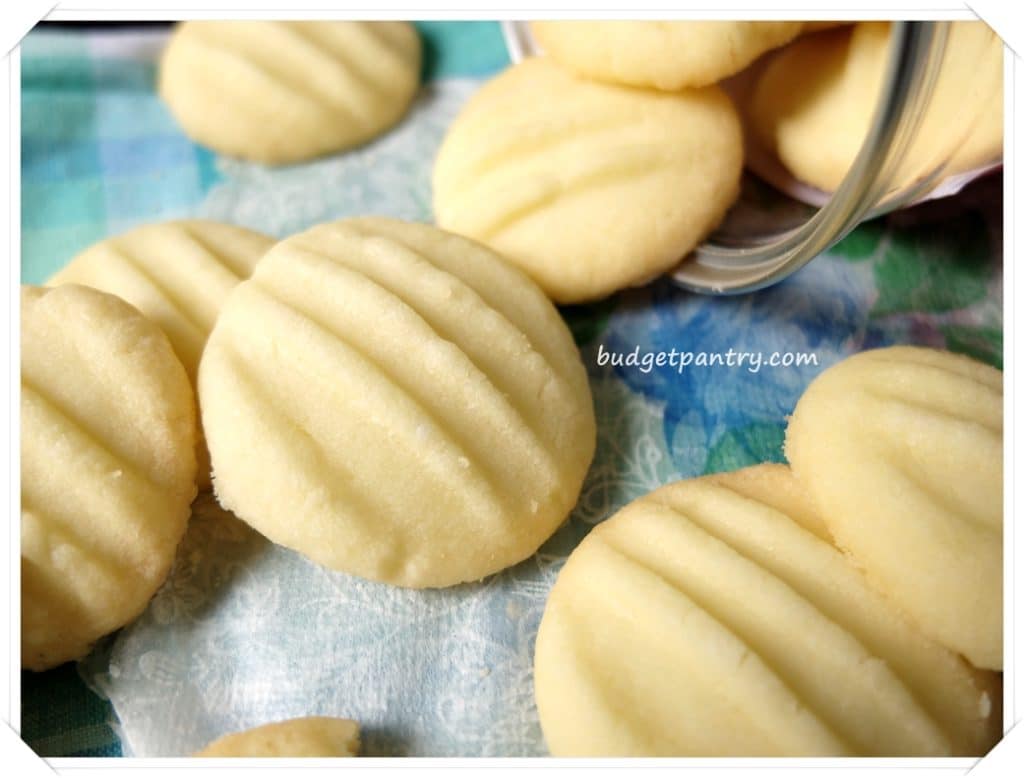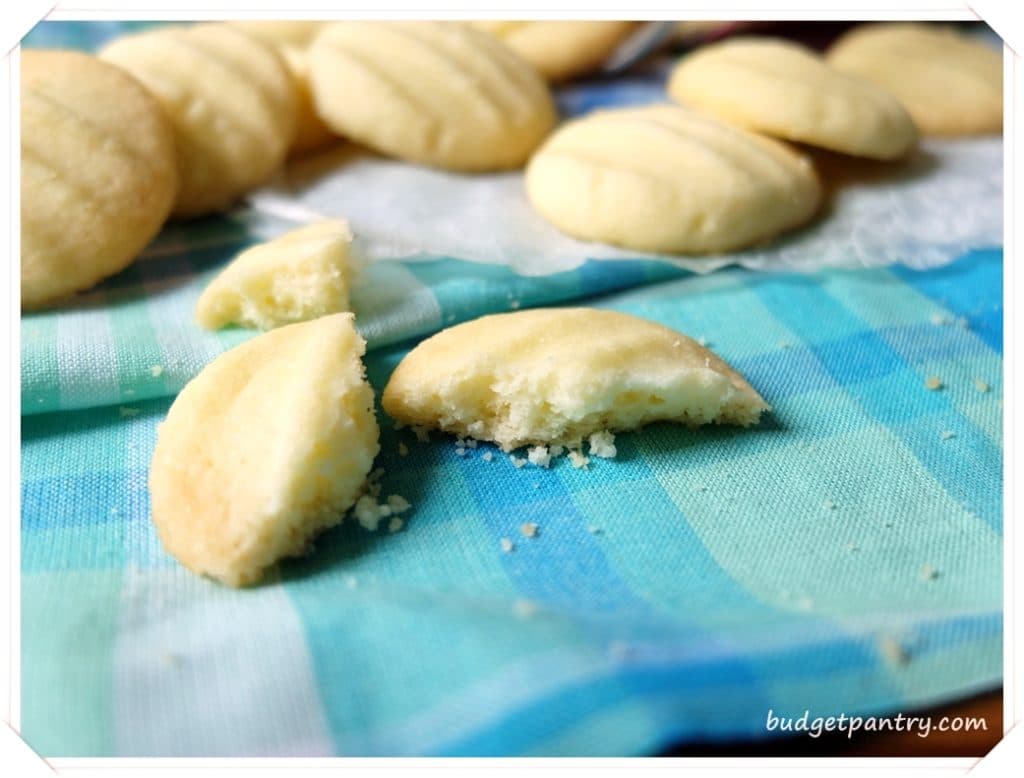 I also did a coconut and meat floss version, both of which were very pretty to look at but I gotta to admit the meat floss one tasted a bit strange. I didn't think it went well with the crumbly texture of the cookie and it was a little sweeter than I would have liked. Jason liked it though. Strange man. I think meat floss will go well with regular cookie batter, like the one used in my cornflake cookies. Remember to reduce the sugar if you're using floss as it can be quite sweet.
I hope you have fun experimenting this festive season. I sure am having a great time!
The aftermath of my 4 hours in the kitchen today: