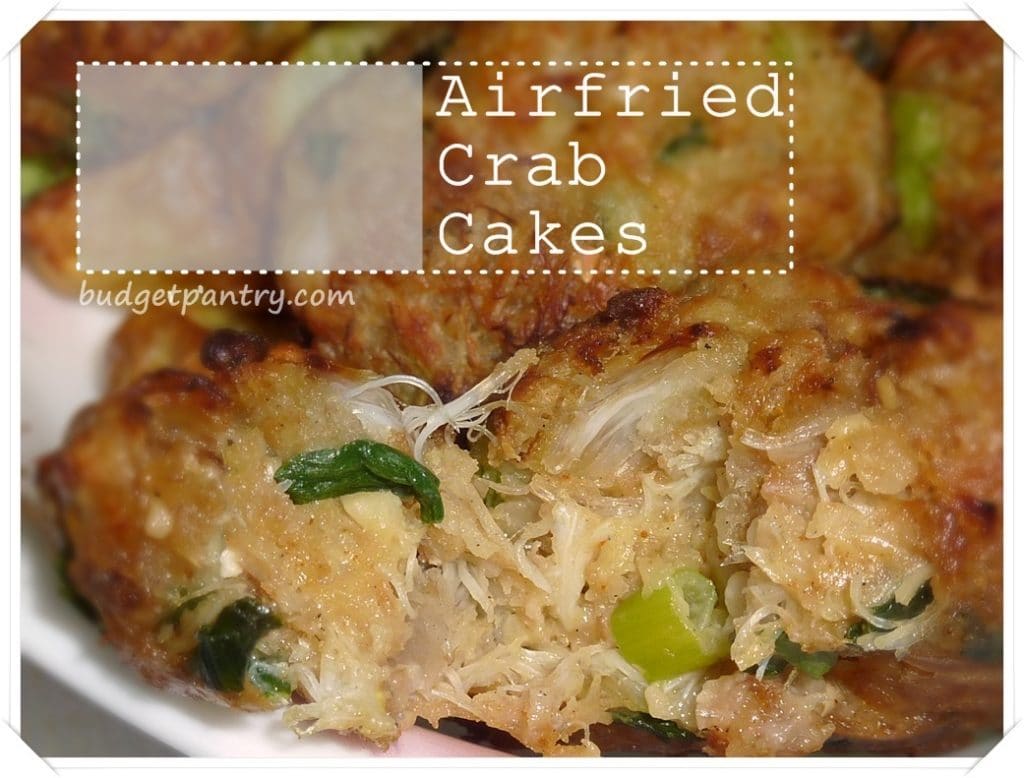 "I hate crispy stuff!", SAID NO ONE EVER! In case you can't tell by now, I love deep-fried-anything! Fried chicken wings, pork cutlet, greasy fries, tempura, chicken katsu, spring rolls, curry puffs, corn dogs, onion rings, oreos and mars bars! Ok, I would never eat deep fried oreos nor mars bars but I can imagine how delicious they must be. That is how much I love my deep fried food.
Back to the deep fried oreos and mars bars. (Sorry, I can't resist going back to the topic.) I was watching a tv show on the State Fair of Texas and got really, really excited because the fair was ALL ABOUT DEEP FRIED FOOD. I know I couldn't bring myself to eat 90% of what they sold there (Deep Fried Butter Balls, anyone?), but still, I started hyperventilating a little bit. For the 2013 fair, someone even came up with "Fried Thanksgiving Dinner" (yes, not just the turkey!), which won "Most Creative" in their Big Tex Choice Awards. Some notable mentions previous years were "Deep Fried Peanut Butter and Jelly Sandwich", "Fried Cookie Dough", "Fried Club Salad"….. WOW….. I was absolutely blown away.
Ok so now follow me back to reality. Today I'm going to show you how to make AIR FRIED Crab Cakes with NO OIL ADDED. Yes I know, FML. But still, these are still super delicious without ALLLL that oil. After all, nobody ever really needs to sample "Deep Fried Heart Attack", don't you think?
Makes 15 crab cakes
What I used:
500g crab meat, defrosted (I used Okeanoss frozen crab meat from NTUC- $3.50 for a pack of 250g)
6 pieces Julie's butter crackers, crushed (or use 15 Ritz crackers)
1 egg
1 yellow onion, chopped
3 stalks spring onions, chopped
1 tablespoon mayonnaise
1 tablespoon corn flour
Half teaspoon garlic powder
Half teaspoon salt
Black pepper
1. Dunk the crab meat in a pot of boiling water for a few seconds and quickly drain. Pat dry with kitchen paper.
2. Combine all ingredients in a large bowl and shape into desired size.
3. Airfry in preheated Airfryer at 180 degrees for 10 minutes. Alternatively, heat up some oil in a skillet and shallow fry each side til golden brown.
How much I spent:
$7 for crab meat (2 x $3.50)
$0.30 for egg
$0.20 for onion
$0.50 for crackers
Everything else from my pantry!
Total cost per serving: $1.60 (for about 3 crab cakes)
——————————————————————
The method to prepare these is quite similar to my Airfried Zucchini Patties. Only the ingredients (and thus texture) are different. The sweetness of the crabmeat pairs so delightfully with the butter crackers I can't even. For variation, you can also coat the crab cakes with some panko to make them even crispier. And that is how I get my fried food fix.
DO.NOT.EAT.THOSE.DEEP.FRIED.BUTTER.BALLS.!