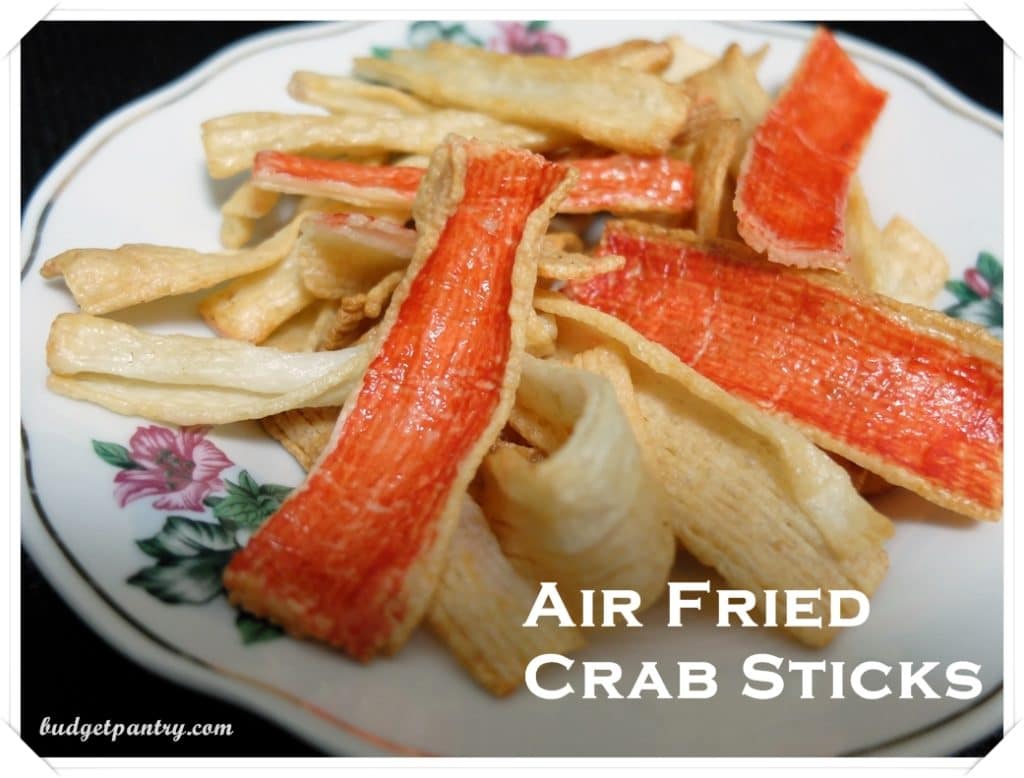 This recipe is just in time for Chinese New Year!
I've been seeing deep fried crab sticks disguised as Chinese New Year goodies these couple of years and am intrigued by the ingenuity of the sellers. I mean, this is such a simple thing to prepare and takes no effort, and you're selling it at the same price as pineapple tarts? No way am I gonna fork out $16-$18 for a bottle of this! I decided to make my own this CNY.. 3 heaped plates of the above for $1.90? My wallet (and principle) says "Yes!"
This is super easy to make and it turned out crispy and fragrant. I didn't even pat them dry nor do anything extra. My aunt even said these taste better than prawn crackers. If you'd like, you can do Cajun flavoured or curry flavoured ones… just sprinkle lightly with seasoning! Small tip: I didn't face the problem of the crab sticks flying everywhere, but if you do, you can place a steamer rack over – I think it will help a bit.
Note: I tried out another popular brand, Li Chuan crab sticks from Sheng Siong and didn't like it. Although they were crispy, it was because of the higher ratio of flour:fish paste. It lacked fragrance and was also dry. I don't recommend it. There are also two types of DODO crab sticks – one frozen and one from the chiller section. Although they taste the same, I found the ones from the chiller easier to unroll. Recently, I've tried out air frying at 160C for a longer time (instead of at 180C) and prefer it this way! I have updated the recipe's temperature below :)
Air Fried Crab Sticks
Total cost: $1.90
What I used:
1 packet DODO crabsticks
2 teaspoon oil or sesame oil, to toss
(Optional) Seasoning powder of your choice, like Cajun or curry
Steps:
1. Set your airfryer to 160 degrees and preheat for 5 minutes.
2. Break the crab sticks length-wise and shred into smaller, even pieces. Be sure not to overdo the shredding. 1.5 to 2cm width would be nice. To achieve a more even width you can unroll each crab stick, layer one on top of the other and cut equally.
3. Place in a bowl and drizzle oil over. Toss well to combine.
4. Airfry for 12 minutes until golden brown. No need to lay in single layer so lehceh! Open the tray every few minutes and use a pair of tongs to toss so that they will cook evenly.
5. (Optional) Sprinkle lightly with your choice of seasoning if you like.
p/s- I suggest you don't skip step 3 although you might have better luck than me. The oil is to prevent the crab sticks from sticking together. I got lazy once and didn't oil, and when I opened the tray to toss, I laughed out loud cos they were frying in one layer, like pancake. I managed to salvage them though, with some oil spray!

How much I spent:
$1.90 for DODO crabsticks