What's in my (mizzue) bag?
Everyone who knows me knows that I'm pretty low maintenance when it comes to bags. I don't go for high end bags and am happy with carrying my $10 H&M fabric tote wherever I go. I do have a beautiful light yellow Miu Miu lying around somewhere in the dust bag, but I don't use it often – not because I don't bear to use it but because I just can't be bothered to take it out of the cupboard…….. #truestory
So when mizzue sent me this classic Blanch Brawley crossbody bag, I was over the moon. To be honest, I was getting really bored of my cloth tote which matches none of my work outfits. Not that I'm all dressed corporate for work anyway. I love my new bag! What better way to showcase it than with a 'What's in my bag?' post?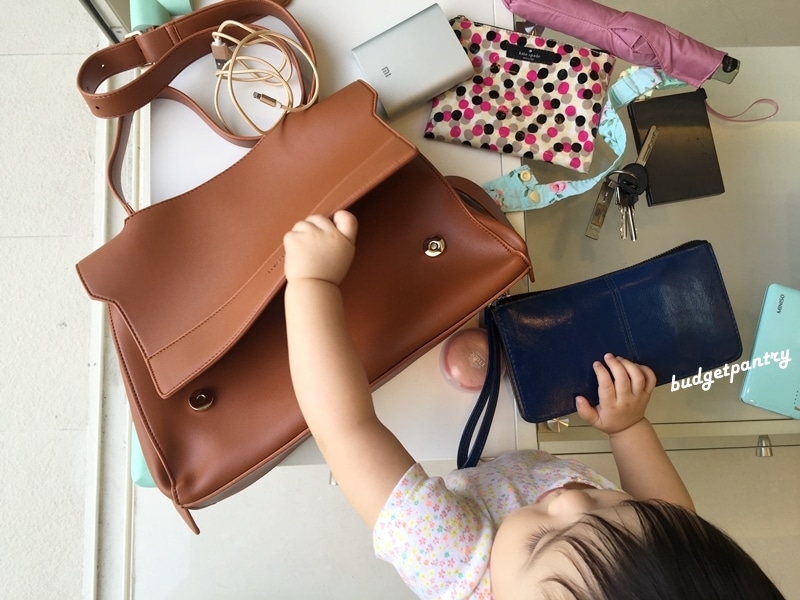 Sorry I have to disappoint you – my bag contents aren't that interesting cos I'm really no-frills. Two power banks & cable – xiaomi and miniso (only because I forgot to bring my xiaomi with me one fateful day!), Kate 2-way compact, Etude House blusher, umbrella from Tokyo, Kate Spade pouch from bestie at Christmas eons ago, keys, zipper wallet and for some reason, cbb's pacifier strap.
I love this bag because I don't have to pull over the flap totally when reaching for stuff. There's a clever zippered opening on top and I can access my things conveniently. Plus, gold zippers! There's so much more that can go into this bag!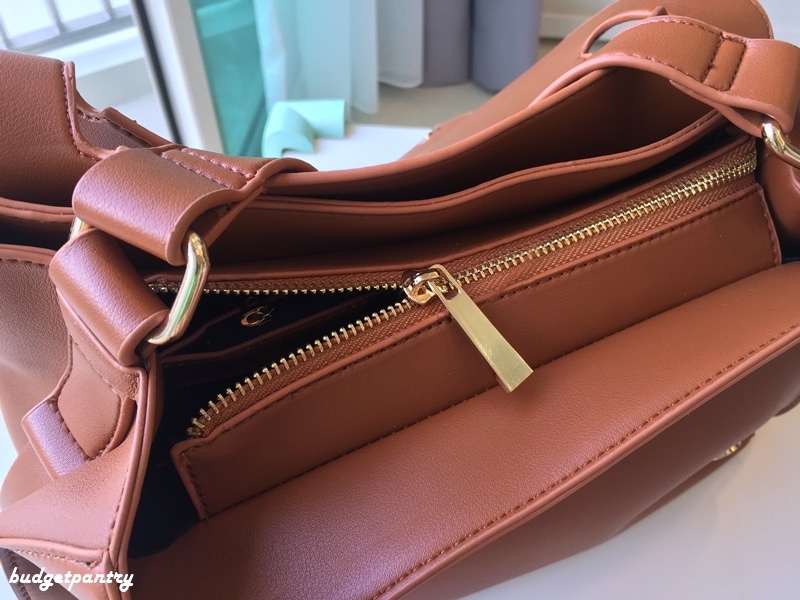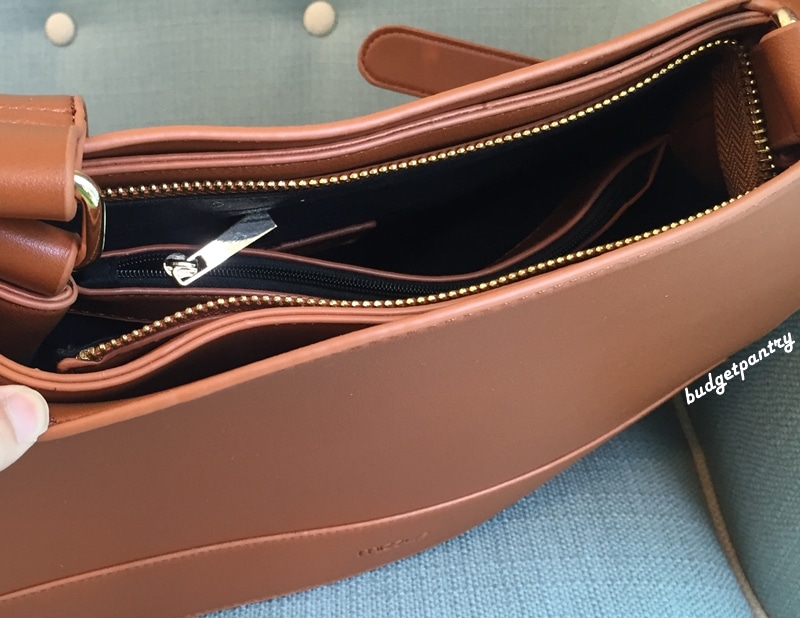 More photos here: https://www.mizzue.com.sg/products/141386?variant=34629255297
Watch the video:
——————————————————–
*I received the mizzue Blanch Brawley crossbody bag for the purpose of this blog post. All opinions are my own.
If you like my posts and updates, or would like to be informed of baby/cooking-related giveaways and promos from time to time…..
Like my Facebook page or follow @budgetpantry or @chuabeebee on Instagram! Yes, I just started an Insta account for CBB too!